SPOTLIGHTS
The 5-Round Transition 04.23.09: The Water Glass!
Posted by Derek Bedell on 04.23.2009

Welcome back for another "5 rounds" of news, insight, opinions and more on the MMA landscape. This week 411's Derek Bedell discusses the fallout of UFC 97, Anderson Silva's criticism, will Chuck Liddell ever fight again, who deserves a title shot in the UFC's heavyweight division, the debut of the "Technique of the Week," and news and notes from the MMA world…let's get it on!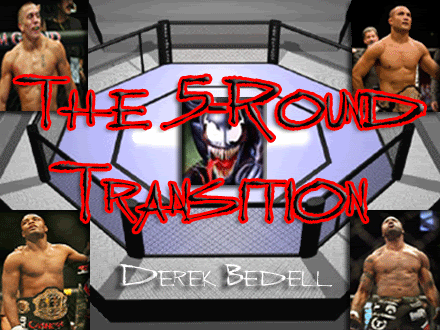 "Empty your mind, be formless. Shapeless, like water. If you put water into a cup, it becomes the cup. You put water into a bottle and it becomes the bottle." You put it in a teapot and it becomes the teapot. Now, water can flow or it can crash. Be water my friend."

-Bruce Lee

So after this weekend did the water crash or flow? Some may say it dried up. Others may simply consider it the end of an era. One factual point taken from UFC 97 is many people were dissapointed. It all depends on how you look at it. Are you a person whose glass is half empty or half full?

Montreal was once again successfull, business wise, in hosting an MMA event. That's good for the sport as it continues to grow. However, what occured on the fight card has raised many questions. Is Liddell done? Why is Anderson Silva not attacking? Why does this main event suck? Whether I agree or not, this is what is being discussed in most MMA communities. The fun thing about having your own column is you get to say exactly how you feel. And my thoughts may surprise some of you since they are not the norm. That's how I roll. It's round one!


The Criticism of Anderson Silva


Almost all of you feel that the main event between Anderson Silva and Thales Leites was boring. Even Dana White was embarrassed by the outcome. I think that's a bit of a stretch but I can see reason for disappointment. The fight wasn't too exciting or like past fights involving the "Spider." Silva's last two fights were lackluster according to most. But the thing that we all forget is what we HAVE seen Anderson do.

Nine straight victories in the UFC is a new record, breaking the previous eight by Fitch and Gracie. No one is talking about that amazing feat, and 9-0, overall, in the UFC. A win is a win, and when you are a champion you want to hold your belt. Silva picked Leites apart and did what he had to, by avoiding going to the ground. This is where Leites had the advantage...in some people's eyes. Now I'm not saying he couldn't have been more aggressive but he did win every round, just not in spectacular Silva fashion like usual. If anything, you can give Leites the round when he took Anderson down. Remember...when he was unable to do any damage and Silva got back to his feet. Apparently, Silva executed his game plan. If so, it worked because Leites did nothing. If you are a challenger, you need to take the belt from the champion. I'm not sure Thales could have taken a candy bar from Anderson. Maybe the flopping challenger is to blame? Maybe the match makers are to blame? Even though the fight wasn't exciting, Silva won...once again without a scratch on him.

We've all been spoiled by what Anderson Silva has done. He's destroyed everyone the UFC put in front of him prior to the round 3, until Cote. Leben, Franklin, Marquardt, Irvin, Henderson, and Lutter all were sacrificed in the web of the "Spider." Anything that isn't a MDK will be a disappointment to casual or rabid MMA fans.




From Matt-Hughes.com.

"[I] Don't have much to say about the fight. Thales obviously wanted to fight on the ground and even took Anderson down, but couldn't keep him there. I really disliked it when Thales would just fall to his butt and expect Anderson to jump on top of him; but even more disappointing was Anderson's lack of aggressiveness. He never seemed like he wanted to finish the fight. Halfway through the third round … we just decided to go home. It's not the first time that Anderson has done this to me. When he fought Cote, it was about the same thing. Next time we have a party and Anderson is on the card…. Well, I'll just say that at least I can expect to take a bathroom break or to go grab a refreshment when it comes time for him to fight. I heard Dana's comments after the fight and how he was embarrassed. I don't think Dana should be embarrassed all he can do is put the fighters in the octagon and once again I was a little surprised to hear Dana say this; but Dana White is a man who speaks what's on his mind."

Credit: mmanews.com

I think this is classless by Matt Hughes, which doesn't surprise me, considering he's never had an exciting finish in his career that could compare to one of Silva's seven deadly sins. I respect Hughes as a fighter and former champion but a bathroom break? Are you effin serious? Of course this comes from a washed up wrestler who is still trying to remain relevant. Like most people really give a shit what you have to say about the excitement level of a fight. Not to mention, Silva had seven dominating finishes prior to two "lackluster" victories…not loses but victories. Sorry the last two didn't entertain you Matt. Here's to Matt Serra submitting you so I'll be excited. Like Serra said, "what a dick." Didn't Hughes say he might move up to middleweight? That would be great to see...Silva Vs. Hughes! Silva MDK round one.




Is it possible that fighters are catching onto Anderson's style of counter punching? Similar to Chuck Liddell, camps and fighters were able to figure out a way to defeat him. Could Cote and Leites just be refusing to engage, which makes Silva a bit uncomfortable? It is a possibility.

What if Anderson is holding back a bit since the whole Roy Jones Jr. debacle began? Dana straight up refused to let that fight happen. Maybe Silva is paying the UFC back a bit until he does what he, deep down, wants. After the talks ended, retirement talk began, and then the Cote fight happened, now Leites. Could the "Spider" really be angry and or bored in his current position? It's a stretch, but just a thought.

I'm sure adjustments will be made for his next fight, but the bottom line is he won…and continues to win. Until someone beats him, we are seeing history in the making. We should all appreciate that and stop criticizing if we don't see an action packed highlight reel finish every time out. Bring on the next victim to the best fighter in the world.




If he never fights again, Anderson Silva will have one of the best MMA highlight reels of all time.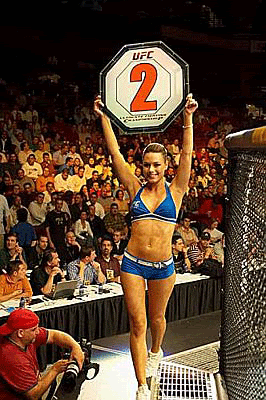 Have We Seen the Last of Chuck Liddell?


Chuck Liddell is retired, according to Dana White. But is that a fair assumption? I'm not entirely sure that it is…just yet. I think it's safe to say that Liddell will not be a champion again. But his last four losses have come to Jardine, Shogun, Rampage, and the champ Rashad Evans. They aren't tomato cans that he's losing to. They are the top of the division. Most of Chuck's KO victories came over fighters with wrestling or jiu jitsu backgrounds. Recently, he's squared off against some of the top strikers at 205, and it's posed a big problem for Liddell. But a final match can still be planned.




It's apparent that the "Iceman" has lost a step but if he's still hungry to compete, why stop him? That decision should be up to Chuck and his trainer John Hackleman. I'm sure they will decide what to do, not the UFC brass. If Chuck puts forth the work and effort in training and is serious about continuing to fight, give him one more chance to go out the way he deserves to. It may be tough for a fighter to decide when it's time to call it quits, but if you've been knocked out only twice in your career…you can't make your decision based on that or a 1-4 record in your last five fights. I'm sure he can gather one more maximum effort.




Wanderlei wants one more match with Chuck.



Rashad Evans completely disagrees with Wanderlei Silva about Chuck Liddell's future. "Sugar" talks to Fighthype.com about Chuck's loss to Shogun Rua at UFC 97 this past weekend:



"I think (Chuck) should retire! I felt so bad for him to see him go out like that. He is a great person and a legend and when you see that as a fighter, you get a small glimpse of your own demise in the sport. There were no changes (in his style). I knew that before the fight because an inside source told me that it was just a front. It's too late for him. His reactions and ability to take punishment are gone and you could never get that back…He deteriorated so fast, it's not even funny … You have to wonder if he is on the border of a medical problem."

As we all have our opinions on what Liddell should do, it's ultimately up to him. He's earned that right. I just have a gut feeling that we will see him one more time in the octagon. This way we all know it's over. Everyone, including Chuck, will be prepared. Whether it's a rematch with Wanderlei Silva, a battle with Mark Coleman, Matt Hamill, or someone on that level, I expect to see the "Iceman" fight one more time. He's no Randy Couture, but expect a similar situation. Time will go by and the itch will be there to perform again. Maybe between UFC 105-108 we will officially bid farewell to Chuck Liddell one last time in the Octagon.




Just one more fight?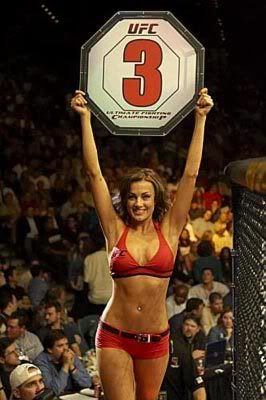 Who Deserves the Next Heavyweight Title Shot in the UFC?


At Saturday's post-UFC 97 press conference, Dana White discussed that Cheick Kongo is in the UFC Heavyweight hunt…

"Yeah I think he is a top contender. I think Cheick Kongo's win [over Hardonk], you know, he's in the mix. Getting the next title shot, I can't answer that question right now. But there's no doubt he's in the mix."
Kongo is 14-4-1 overall and 7-2 in the UFC, including winning five of his last six fights. His only loss in those last six fights was to Heath Herring, via split decision.

Who else is there? The battle between Couture and Noguiera may be for a title shot, based on name value. Also, the fact that Randy is signed for one more fight after UFC 101 may play a role in the decision. You can't argue if the UFC wants to make it a huge one. There wouldn't be many heavyweight fights bigger than Randy vs. Brock II or Couture/ Mir at this present time. So all business aside, who should get the next shot?





Cheick Kongo has won three straight fights by TKO in impressive fashion. He dismantled Antoni Hardonk, who is known for his striking. Well here, Kongo made him look like an amateur. With training partners like Michael Bisping, Rampage, Paul Kelly and more at the Wolfslair, Kongo has championship level people around him to help him prepare to get to the next level. Due to his performances and recent record, you can't argue someone else is more deserving of a title shot after the Mir/ Lesnar rematch. But let's see who else is contending, and as Dana put, is "in the mix."





Shane Carwin is probably the closest person to Kongo. He sports an 11-0 record (4-0 in the UFC) with all his fights in the octagon being stopped in the 1st round. Experience would be his only blemish to not receiving an immediate title shot right now. That and the fact that, other than Gabriel Gonzaga, he hasn't fought any top tier talent yet. Carwin will surely have a crack at the belt by 2010, most likely after another fight or two. I'm sure the UFC is preparing him for a super showdown with Lesnar, as many within MMA feel that would be Brock's biggest test right now, other than Mir of course.





Junior Dos Santos could be another contender. He is 2-0 in the UFC and pretty much took Fabricio Werdum's "spot" after a shocking 1st round KO. After that, a "promised" title shot was gone just like Werdum's UFC career. What followed for Dos Santos was a 1st round TKO over Stefan "Skyscraper" Struve. The potential is there. A few more fights and he could be in top contention. I wouldn't be too surprised to see Dos Santos Vs. Herring, Gonzaga, Carwin or Velasquez in the near future. Junior needs a top name on his win list before climbing the championship ladder.





Cain Velasquez is another talked about threat to Brock Lesnar's title. With a 5-0 record in the UFC, Velasquez will be fighting the toughest opponent of his career at UFC 99 in the veteran Heath Herring. Cain is a beast who has been spoken about, with praise, for a while. He has yet to disappoint as he has not been tested inside the octagon. His only issue is the same as the previously mentioned fighters, lack of experience. If he gets by a game Herring, he too could be one or two fights away from attempting to become a champion.

So here are some match ideas for the future:

Lesnar Vs. Mir II (UFC Heavyweight Championship) UFC 100

Couture Vs. Noguiera (If Randy wins, he gets the next title shot) UFC 101

Kongo gets the winner of Mir/ Lesnar (if Noguiera defeats Couture)

Kongo Vs. Carwin for #1 contender (If Randy defeats Nog)

Other possible bouts:

Dos Santos Vs. Velasquez (if Cain gets by Herring)

Gonzaga Vs. Noguiera (If Nog loses to Couture) I think that would be a pretty good fight, especially for "Napoa."

Just some ideas on what could come to pass in the future of the UFC's heavyweight division.



Don't count him out just yet; he has two fights left.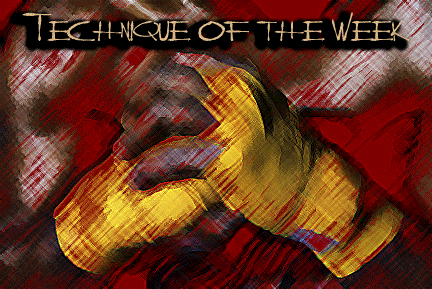 There are many techniques in MMA that give a fighter a distinct advantage. Whether to finish your opponent or gain an edge, each technique is carried out with tactful skill and knowledge of the move. Many newcomers to the sport are blood thirty or anticipating a knockout. However, if these things don't occur, there are plenty of techniques to appreciate in MMA. It's time to take a look at other remarkable forms of the sport that may be going a bit unnoticed to our casual MMA fan.

At UFC 97, we saw a technique used by Krystof Soszinyski to finish off Brian Stann in the first round. As you saw Sozynski circling around the Octagon, he visually mimicked a limp/ inverted arm after his submission win. It is the "Polish Experiments" favorite move. It is known to MMA practitioners and fans alike as the Kimura. And you may be surprised how long it's been around and who it stopped first.



Kimura (Gyaku ude-garami)



In Brazilian jiu jitsu, The Kimura lock is one of the most important submission methods. This move is found in other fighting styles and maybe referred to as a hammerlock, a chicken wing, or ude-garami.

The Kimura lock was named after Masahiko Kimura, who was one of the most well-known and respected Judo athletes of all time. In 1951, while in Brazil, he fought a famous match against non other than Helio Gracie, the founder of Brazilian jiu jitsu.




The Kimura lock (Ude Garami), applied on Hélio Gracie by Masahiko Kimura.



The famous match lasted 13 minutes, which surprised Kimura because Helio Gracie was much smaller than him. His winning move was an arm lock that ended the match abruptly. Almost 50 years after that notorious match in Brazilian jujutsu history, the arm lock that defeated Helio Gracie was named the "Kimura Lock" to pay homage to Kimura's exceptional abilities. The Kimura lock is a very versatile move which can be applied from close guard, open guard, north-south position, and from the mount, but can additionally work from the side mount, half guard, half mount, turtle, standing, and even from the back.

Credit: Stephen Kesting ,Grappling Magazine, Volume 1, Issue 1, pp. 1-20 (2002)

The Kimura is a punishing move that twirks the shoulder resulting in a separation if the opponent refuses to tap out. Torn ligaments, muscles, and extreme pain follow if a stubborn fighter is not knowledgeable on the damage it can cause.

The move is applied by grabbing the opponent's wrist with the hand from the same side while the opposite arm is put on the back side of your opponents arm. You then form a figure-four by grabbing the wrist. Now that you have control, you push your opponents arm behind their back. Once you have the technique applied and locked in, it is a mere moment before your opponent taps out or goes to the ER with a separated shoulder. Either way, you gain a victory.




From side control






From guard



If a move can finish the late legend, Helio Gracie, it is a technique that is historic, powerful, and should be practiced by today's warriors of the cage. Brian Stann found out first hand that the Kimura is devastating and extremely painful. Considering it is a technique that can be applied in numerous situations, it is a move that needs to be looked at as top of the line, especially for those in the jiu jitsu/ MMA game. With that being said, it is fitting for the "technique of the week."




Nick Diaz performing the Kimura for a victory.




MMA News and Notes
Bobby Lashley Rumored to Fight Bob Sapp


Fanhouse.com is reporting that Bobby Lashley has agreed to fight MMA veteran Bob Sapp on June 27. Lashley (2-0), who won a decision over Jason Guida in his last bout in March, signed the bout agreement late last night. It will be Lashley's first time taking on a much bigger fighter, Sapp is 6'5" and weighs around 350lbs, which gives him about a 100 pound weight advantage over the former WWE superstar.

Sapp holds an MMA record of 10-3-1, with his most notable fight coming against Antonio Rodrigo "Minotauro" Nogueira in which Sapp was submitted in the second round. He was last seen on the FieLDS Dynamite!! show, where he won by TKO in the first round.

The report goes on to note that while Lashley did appear on TNA Wrestling's "Lockdown" PPV on Sunday, there are currently no plans for him to wrestle with the company.

The bout will take place on an event promoted by an as-of-yet announced MMA upstart MMA promotion and will air on PPV.

Josh Burkman Released From the UFC



After a 10-fight UFC career…

According to fiveouncesofpain.com, the UFC has parted ways with 18-8 Josh Burkman. Out of Burkman's 26 fights, 10 of them have been with the UFC, where he went 5-5. His last three fights have been losses to Mike Swick, Dustin Hazelett and Pete Sell.

Burkman's UFC contract expired in November, and now it is being reported that the relationship has been "temporarily severed".

Babalu Out; Rafael "Feijao" Cavalcante Needs New Opponent



Babalu pulls out of the fight…

- According to MMAJunkie.com, Renato "Babalu" Sobral has pulled out of his June 6th title defense against Rafael "Feijao" Cavalcante. Reports say that Babalu pulled out for personal reasons. With the event 6-weeks away, Cavalcante hopes to find a new opponent and still fight on the card. Cavalcante last fought in July of 2008 for EliteXC, defeating Travis Galbraith.

- Here is the updated Strikeforce: Lawler vs. Shields, which takes place on June 6th from the Scottrade Center in St. Louis:

* Robbie Lawler vs. Jake Shields
* Phil Baroni vs. Joe Riggs
* Rafael "Feijao" Cavalcante vs. TBA
* Alistair Overeem vs. TBA
* Joey Villasenor vs. TBA
* Jorge Gurgel vs. TBA
* Evangelista "Cyborg" Santos vs. TBA


Updated SHOMMA Card


Kim Couture gets an opponent and more!

- Strikeforce announced that 5-1 Miesha Tate will take on 1-1 Kim Couture, while 11-2 Aaron Rosa will face off with 21-12 Anthony Ruiz at the May 15th debut of ShoMMA: Strikeforce Challengers.

- Here is the updated card, which takes place at the Save Mart Center, in Fresno, California on May 15th:

* Mike Aina vs. Billy Evangelista
* Aaron Rosa vs. Anthony Ruiz
* Kim Couture vs. Miesha Tate
* Lavar Johnson vs. TBA
* Fabricio Camoes vs. TBA


Bookmark 411mania.com so you can get MMA news and much more the minute you jump on the net. Why wait any longer? You can be one click away. Set 411 as your homepage. And I've gassed out.


Enjoy the fights!

"Points or no points…you're dead meat!"


-Venym




comments powered by