SPOTLIGHTS
MMA's 3R's 06.14.12: UFC on FX 3 Edition
Posted by Jeffrey Harris on 06.14.2012

From the rematch between Demetrious Johnson and Ian McCall and Mike Pyle putting the welterweight division on notice to the recent devastating string of UFC superstar injuries and more, 411's Jeffrey Harris breaks down the Right, the wRong, and the Ridiculous from the week in MMA!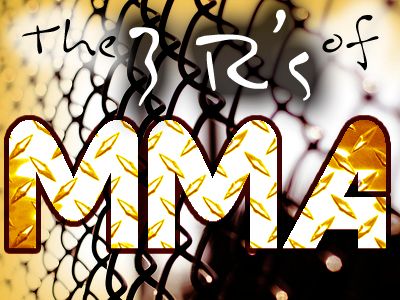 *The Column Concept*
Greetings loyal readers and welcome back to a brand new edition of The 3R's of MMA. The rules and format are still the same as I will be taking a look at the Right, the wRong, and the Ridiculous in the MMA world. The Right will be about the good to great fights or positive news items for the week or big fight announcements. The wRong will be the bad fights, showings or performances, and bad fight bookings. And the Ridiculous will be the worst of the world of MMA.

The 411 Ground and Pound Radio Show was back to recap last week's UFC on FX: Johnson vs. McCall II:



UFC kept trucking with their latest live fight event on FX as Demetrious Johnson and Ian McCall had their rematch to determine the top contender for the new UFC flyweight title. In other news, UFC cards have been extremely debilitated as top marquee names have been dropping left and right unfortunately.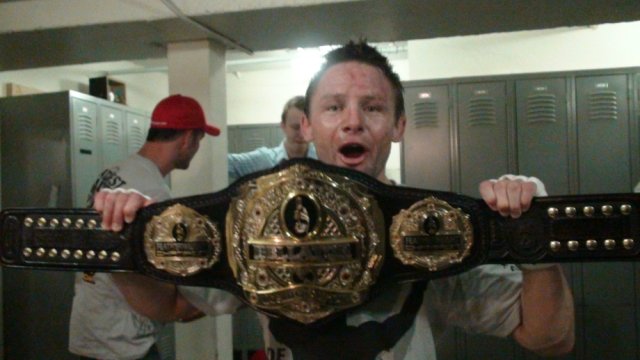 THE RIGHT:


Demetrious Johnson vs. Ian McCall II: Demetrious Johnson and Ian McCall had their follow-up fight to determine who will face Joseph Benavidez for the new UFC flyweight title. It was again a closely contested fight, but this time, Johnson was able to pull off the decisive victory. Their first fight was scored a draw but the fighters were unable to have their fourth, tie-breaker round due to a scoring error by the athletic commission in Australia. Initially Johnson was declared as the victor. So at least we saw this matter settled. The fight wasn't quite as good as the first one. Johnson edged it out for sure though. I like Ian McCall a lot, but I noticed one commenter in the Mark Radulich report said that McCall won it, 29-28. Sorry but that's just not the case. Granted the judge who gave it a 30-27 score is an idiot, and I believe McCall had the better showing in the second round. But Johnson had the most effective offense throughout the entire fight. The first round was close, but Johnson had the most significant shot when he dropped McCall with a right hand. In round three, Johnson really outstriked McCall easily. Johnson is an extremely tough and a durable individual, but I think I slightly favor Benavidez in their title fight since Benavidez brings much more power in his hands and is arguably more dangerous on the ground. Though Johnson is so quick and tough, I could also see him outpointing and outstriking Benavidez a swell. Hopefully this fight happens soon so we can get more title bouts on TV and PPV.


Demetrious Johnson defeated Ian McCall in their rematch at UFC on FX 3.

Mike Pyle vs. Josh Neer: This was another good fight with an exciting finish for the main card. Pyle has asserted himself really well as of late after achieving some mixed results early in his UFC run. He's won his past 5 of six fights. Neer was coming off some good wins as of late so this is a good win for Pyle knocking out Neer who hadn't been knocked out in several years. Pyle has proven to be pretty resilient throughout his run. Earlier on he spoiled the hype of the undefeated John Hathaway.


Mike Pyle knocked out Josh Neer at UFC on FX 3.

Scott Jorgensen vs. Eddie Wineland: Heartbreaking fight for me to watch as I'm a big fan of Jorgensen, but it was a great fight and also a great performance by the winner Eddie Wineland. Wineland's back was against the wall as he had lost his first two fights in the UFC against top title contenders in Urijah Faber and Joseph Benavidez. Wineland really used his size and reach well against the smaller Jorgensen in this fight. And he shut down one of Jorgensen's biggest tools with his wrestling and takedowns. Jorgensen came out ready to bang in the second round and cut open Wineland. However Wineland stayed in it and then managed to knock out Jorgensen to get his first ever UFC win. Impressive performance by the onetime former WEC bantamweight champion in Wineland to make sure we haven't forgotten about him.



Former WEC champion, Eddie Wineland, earned his first Octagon victory with a knockout win over Scott Jorgensen at UFC on FX 3.

Erick Silva vs. Charlie Brenneman: It was another rough night for the Spaniard. Silva coming off a questionable DQ loss against Carlo Prater got a chance at retribution this time by facing the 4-2 in the UFC Charlie Brenneman. Brennaman had been receiving a lot of criticism as of late for his tendency for being a grinder and lay and prayer in his fights. Before the fight Brennaman talked about working on his ground game and finish the fight which is nice and all, but as the saying goes actions speak louder than words. I think some fighters just aren't good at getting the finish. That's not necessarily a bad thing, winning is the most important thing at the end of the day. But we hear a lot about guys talking about working on things to get the finish and it never really happens. Silva looked like a beast here and it's good to see him get over that lame DQ loss in his last fight. I'd like to see Silva tested against some higher level wrestlers next. It will be interesting to see how far he can go in the welterweight division.


Erick Silva submitted Charlie Brennaman at UFC on FX 3.





THE wRong:

Facebook/Fuel TV Prelims: Even UFC President Dana White was not too enthused with the prelims shown on Facebook and Fuel TV for the FX 3 card. There were a lot of dull decisions. Leonard Garcia lost yet again when he was grinded out by Matt Grice. Mike Pierce and Seth Baczynski won uneventful split decisions in their bouts. Thankfully things picked up once they got to the main card which was overall pretty great and we got to see one of the fights that ended in a finish on the Prelims on TV. So the good thing to take away from this was that the main FX broadcast with five fights looked strong.



While there were a couple of good, quick finishes, the Fuel TV and Facebook prelim fights were not the most exciting for the FX 3 card.

Bad Judging: Now some people might not notice but I do like to point out sometimes either in this column or the podcast when we see generally smart decisions, good judging, and refereeing overall for certain fight nights. Unfortunately for this card there was more of that bad judging it seems this sport can just not escape. For the main event, one judge gave the whole fight, 30-27 to Demetrious Johnson. In another fight, which was a clear yet uneventful win for Mike Pierce, the fight was a split decision as one judge scored it for Rocha. That judge later admitted he scored it for the wrong corner! Are you kidding me? A judge like that should not be allowed to judge again. Just like the the judge that screwed over Johnson/McCall in their first fight should've resigned out of shame after he admitted that mistake.





THE RIDICULOUS:

UFC Injury Bug: Unfortunately the injury bug has been hitting UFC fighters hard as of late as top fighters have been dropping left and right with injuries taking them out of big fights. Michael Bisping had to bow out of his planned fight with Tim Boetsch. Brian Stann separated his shoulder and will no longer be fighting Hector Lombard on Fox. So now its Hector Lombard vs. Tim Boetsch. The main attraction for UFC 147 in Vitor Belfort vs. Wanderlei Silva fell apart as Belfort needed hand surgery. The rubber match between Dominick Cruz and Urijah Faber is long delayed now that Cruz is out with his torn ACL. Faber and Barao were set for an interim title fight for the big UFC 148 card, but then featherweight champion Jose Aldo was forced out of his fight with Erik Koch at UFC 149 in Calgary. So now the Barao/Faber fight moves there. And that's just to name a few, other big names such as Jon Fitch and Thiago Alves have also had to step down from fights due to injury. There have even been rumors of Anderson Silva dealing with a knee injury going into his rematch with Chael Sonnen though the fight is still set as of now and it looks like Silva will be fighting through it. Sometimes fighters do fight injured or sometimes they aren't 100% going into their battles which I guess is just part of the business of MMA fighting. I'm sure it's been a rough couple of weeks for Joe Silva and Sean Shelby who to their credit have handled these changes as best as possibly can. An article on MMA Weekly mentioned how fighters now that they have insurance are taking more time off to get their nagging injuries taken care of now that their medical bills are mostly covered. However, I presented a theory on the podcast that there is a nagging cynical thought in my head that maybe there could be a steroid abuse aspect to this that we aren't hearing about. Are fighters taking the extra time to cycle off the juice out of fear of pending pre, post-fight, and random drug tests? Are they using steroids to try and heal up faster? Could the long-term abuse of steroids have anything to do with it? I'm probably wrong but I wanted to put that in the conversation. It just seems crazy to have all these devastating injuries happening to top fighters so close together.



Despite a rash and recent string of UFC injuries affecting numerous fight card and PPV main events, Chael Sonnen and Anderson Silva's UFC middleweight title rematch is still currently set for UFC 148 in July.

That's it for the R's. But what else is going on 411mania.com with yours truly, the 411mania Jack of All Trades?

E3 2012 has come and gone but you can check out all my latest coverage of the new and upcoming games and products from the show over in our Games Zone

Yours truly has been reporting on UFC live from Las Vegas for UFC 146: The Heavyweights and also The Ultimate Fighter Live Finale: Ellenbger vs. Kampmann, so check them out.

In MMA we got in a pre-fight interviews with UFC 146 winners, Dan Hardy and also Paul Sass.

In Movies/TV, check out my official review of the new movie Battleship.

Also in Movies/TV, check out my exclusive and official review of the biggest movie of the year and the greatest comic book superhero movie of all time The Avengers.

Also in movies and TV check out my review of The Dictator.

And that's it for this week. 411 Ground and Pound Radio will be back this Sunday.

Keep rocking it loyal readers. And like the great Buckaroo Banzai says, "Remember. No matter where you go . . . there you are."



* TWITTER *
* http://www.twitter.com/411mma *
* http://www.twitter.com/411wrestling *
* http://www.twitter.com/411moviestv *
* http://www.twitter.com/411music *
* http://www.twitter.com/411games *
comments powered by