SPOTLIGHTS
All The King's Men 07.16.12: Week 54 – Is Testosterone Replacement Therapy (TRT) The New Way For MMA Fighters to Cheat?
Posted by Larry Csonka on 07.16.2012

Rampage Jackson, Chael Sonnen, Forrest Griffin and more have all received exemptions for testosterone replacement therapy and proclaimed it as a fountain of youth. But is it the new way for MMA fighters to cheat drug testing? The 411 staff takes a look!

ALL THE KING's MEN!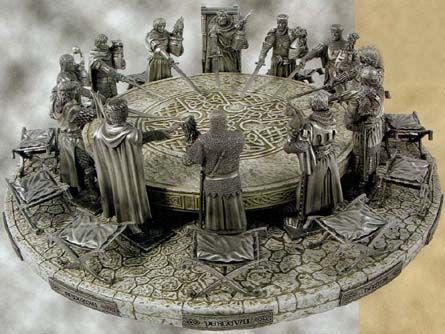 The Concept
The concept of the column is simple. As the "King" of the 411 Roundtable, I will pick a topic for discussion. The staff, or "Knights" of the old roundtable will then have the opportunity to state of they are FOR or AGAINST the week's topic, and then will have the chance to defend their position. Lets get to it…



Is Testosterone Replacement Therapy (TRT) The New Way For MMA Fighters to Cheat?
Testosterone Replacement Therapy is the new hot topic in MMA, with fighters such as Chael Sonnen, Rampage Jackson and others proclaiming the treatment as a fountain of youth. Testosterone Replacement Therapy (TRT) Is The New Way For MMA Fighters To Cheat.

Jonathan Solomon- DISAGREE: If you are in the camp that believes MMA fighters should not be able to artificially supplement their body because of natural or unnatural deficiencies (no matter what), then yes, testosterone replacement therapy is legal cheating. At its core, mixed martial arts is about two people in a fight to find out which has better skills, better technique, more heart/determination, etc. It shouldn't be about who can afford the best drugs or whose doctors are king.

However, I'm not in that camp. I'm not a proponent of that because while there no doubt will be the scumbags (who get over on the system because they're looking for any edge they can find), there are also honest people. Honest men whose bodies have for legitimate and honest reasons stopped producing the necessary level of testosterone. If there are medical remedies that can bring them to normal levels so they have an equal opportunity as their opponent, why should they be punished? Just because a fighter cannot produce routine levels of testosterone naturally does not mean they abused anabolic steroids in the past. That type of thinking is too small and the issue is more complex.

As long as athletic commissions in the United States keep tabs on fighters applying for TRT exceptions, testing them when they fight, during training and then random times throughout the year, why should the sport forbid the practice? If a person like Chael Sonnen comes along and tests positive for a testosterone level of 16.9:1 as he did in California for UFC 117 (when the highest allowable ratio is 4:1), throw the book at him. Otherwise, if a legitimate doctor (then we get into the issue of mark doctors, but that would take an even longer tangent) finds a fighter is in serious medical need of testosterone replacement therapy and they receive proper care and their ratio is aligned with normal men (about 1:1), what's the problem?



Robert Winfree - DISAGREE: Much as I'd love to jump on this as a legal way to cheat, I don't think it is. The reality is that there are many reasons the human body has a hard time naturally producing testosterone, not all of them involve steroid abuse. Some men have testosterone drop when they age, it's believed that the weight cutting process can hamper natural production, there's several legitimate reasons.

Now if a fighter doesn't produce it naturally they need to take it artificially. Theoretically the normal human body produces a constant supply of testosterone, and while a person on TRT would have peaks and valleys, the end result should be about the same as someone not on it, in terms of overall levels over a set period of time. As long as the doctor is ethical, and that's a debate in and of itself of course, then it isn't cheating during training to keep yourself in line with normal men. As long as they test within ratio for the fight I don't see how it helps them during the fight. If they take tons during training then theoretically it provides an unfair advantage, but assuming the doctor involved is on the up and up it won't happen. As long as they test in the normal range for the fight I don't see too much of an issue with it.



Scott Kuczkowski - AGREE: Let's first talk about the alleged need for TRT; fighters typically (98% of the time) need TRT or something similar due to previous steroid use which has caused their bodies to stop making the required amount of testosterone. There are exceptions to this (such as Dennis Hallman who needs it to combat his celiac disease) but those exceptions are few. The fact is that a majority of fighters require TRT because of their previous steroid use. Arguments that claim guys in their early to mid 30s "naturally" require TRT are disingenuous.

While fighters are required to be within certain testosterone limits prior to fight night, they are probably able to manipulate their testosterone levels as they train for a fight. Unless a fighter is randomly tested while they are in their training camp, they could conceivably jack up their levels to allow themselves to train harder. There's no way someone can tell me that doesn't offer some type of advantage. Most fighters will do anything to get some type of advantage, and the mere fact that fighters have been caught with testosterone levels way outside the acceptable limits tells me I'm correct. This whole business with TRT is just a scam used to perpetuate the use of testosterone as a performance enhancing substance. Hopefully someday the athletic commissions will figure this out and outlaw TRT.


Wyatt Beougher - DISAGREE: As has been mentioned in my colleagues' responses, while there are almost certainly people using TRT to game the system in hopes of gaining an unfair advantage, there are also fighters who legitimately do not produce enough testosterone for reasons that have nothing to do with steroid abuse. I was talking about TRT in one of my columns a while back and it started a firestorm in the comments, with the most outlandish comment coming in along the lines of "well, if a fighter has asthma and can't fight five-minute rounds even with the aid of an inhaler, should he still be allowed to fight", which is probably the most ludicrous comparison I've ever heard.

TRT, in that example, wouldn't be changing the round length, it would be the inhaler. Why MMA fans are too ignorant or too blind to see that, I'll never understand. And while I'm obviously a proponent of TRT, I do believe there needs to be a much stronger infrastructure of review and control overseeing the evaluation to be eligible for TRT, as well as better oversight of the actual use, so that some of the cheaters can be weeded out.



Jon Butterfield - DISAGREE: First off, TRT doesn't 'cheat' drug testing - just ask Nate Marquardt and Chael Sonnen. Both received severe punishments for their elevated testosterone levels after both FAILED drug tests. However, let's be honest, Marquardt and Sonnen were cheating whether they were complicit to it or not. When a guy is walking towards the octagon with more testosterone in his system than an elephant, he's clearly got an unfair advantage.

Chael Sonnen used that unfair advantage to near-maximum effect against Anderson Silva in their first fight, and very nearly won. It wouldn't have mattered, of course, because he'd have been stripped of the title pretty much immediately and the fight would have been classified a No Contest if he had won, but I suppose he'd have been allowed to at least walk out of the arena as champion, which is more than he actually managed...

Anyway, back to the question: is TRT a legal way to cheat the system? Well, no. Even fighters like Sonnen, Mir, Dan Henderson and others who have received TRT 'exemptions' still have to adhere to strict dosage restrictions. Don't expect any fighter with a TRT exemption to be allowed to fight if his testosterone levels are out of control like Marquardt's and Sonnen's clearly were before, because they'd just get caught again, fined, and banned. Well, if we're to have any faith in the Athletic Commissions - but that's another question for another time!



Alex Rella - DISAGREE: Now there are guys that try to use TRT for an unfair advantage and hopefully they continue to get caught. But there is nothing wrong when fighters use it properly for its intended use. Some guys just don't produce testosterone at normal levels for a variety of reasons. It could be due to a medical issue, age, or possible past steroid use. There is nothing wrong with fighters getting their testosterone back up to normal levels. It's not cheating or the fighter doesn't have an advantage if it's at the normal level. That being said, I hope stricter regulation of TRT comes in the near future. And the idea that past steroid users are using TRT is still speculative but I'm ok with it if it's true. It's not replacing the steroids with another form of performance enhancing drug but instead using TRT to get their bodies back to normal levels. Overall I'm ok with TRT as long as the fighters' testosterone levels are within the normal range.




WHAT DO YOU THINK?




AND NOW WE FEAST…ON TWITTER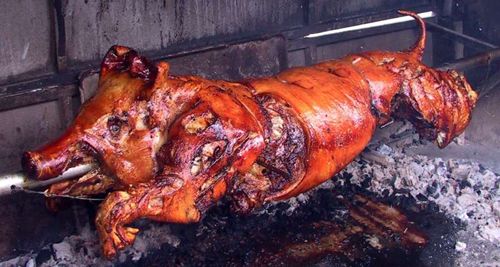 Your heart is free. Have the courage to follow it…TO CSONKA'S TWITTER!
http://www.twitter.com/411wrestling
http://www.twitter.com/411moviestv
http://www.twitter.com/411music
http://www.twitter.com/411games
http://www.twitter.com/411mma
comments powered by