SPOTLIGHTS
MMA's 3R's 08.02.12: Invicta FC 2, UFC on Fox 4 News, UFC Fighters to Strikeforce, Anderson Silva's Nex Fight, and More
Posted by Jeffrey Harris on 08.02.2012

From the status of Anderson Silva's next fight and the showing of the ladies at Invicta FC 2 to who may be up for a title shot after UFC on Fox 4 and more, 411's Jeffrey Harris checks in with the Right, the wRong, and the Ridiculous from the week in MMA!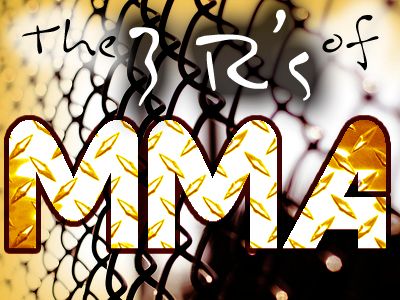 *The Column Concept*
Greetings loyal readers and welcome back to a brand new edition of The 3R's of MMA. The rules and format are still the same as I will be taking a look at the Right, the wRong, and the Ridiculous in the MMA world. The Right will be about the good to great fights or positive news items for the week or big fight announcements. The wRong will be the bad fights, showings or performances, and bad fight bookings. And the Ridiculous will be the worst of the world of MMA.

The 411 Ground and Pound Radio Show was back to preview UFC on Fox 4:



Welcome back everyone to another, brand new exciting edition of the MMA's 3R's. It is UFC fight week here in Los Angeles with UFC on Fox 4. Remember not to miss our coverage from the festivities this week.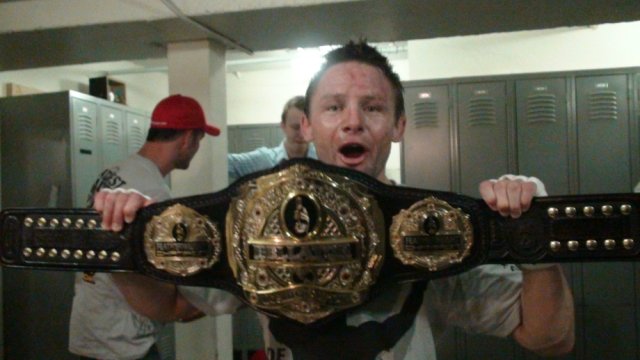 THE RIGHT:


Invicta FC 2: I did want to go ahead and acknowledge the all women's MMA promotion, Invicta FC, this week for their second event last Saturday. Invicta delivered a strong card of 14 bouts with a lot of action, finishes, and some good scraps. I'm not sure how Invicta FC 2 will be able to monetize and continue their current streaming model, but this was a good show for them. Obviously there were a ton of technical issues and the streaming was not very good. Their site layout needs a lot of work and there need to be better instructions on how to stream their shows. The main event was good, but I believe Shayna Baszler edged out that decision over Olympic silver medal winner, Sara McMann. One judge scored the fight 30-27 for McMann which was ridiculous. So just goes to show how bad judging in MMA is just not a UFC problem. Invicta FC does have a lot of kinks to work out, and I think fans calling this the best event of the year have gone overboard, but the show did apparently surpass the first one's total views of 250,000 so good on them.


The all women's MMA promotion Invicta FC held their second event last week.

Jon Fitch vs. Erick Silva at UFC 153: Jon Fitch is currently set to return to the cage in October at UFC 153 in Brazil against rising welterweight fighter, Erick Silva. Now this is a big step-up in competition and a big test for Silva and that is why I like it. Fitch might not be the most exciting fighter, but if you want to be anybody in the welterweight division, you need to be able to beat a fighter like Jon Fitch. You need to be able to deal with and get past the grinders and the wrestlers. How else could you even hope to compete the likes of GSP if you don't? Fitch has been on the shelf with another injury since his knockout loss to Johny Hendricks last December, so he will be hungry to get a win. Looking forward to this one.

UFC on Fox: Road to the Octagon: The UFC got a new one hour special on Fox in anticipation of their next live event with the Road to the Octagon special. This was really cool and I liked that they got a full hour to get into the main fights. This was a lot like a countdown special except it only focused on the main and co-main events fighters. It gave us a nice look at the personal and family lives of Ryan Bader and Lyoto Machida which I liked, sans the urine drinking. There was some fun creative editing to avoid looking at a lot of Vera's professional hardships at light heavyweight which was hey smart. For this type of fight you got to build it up all you can for the uninitiated. It's smart promotion.


UFC on Fox: Road to the Octagon was broadcast on Fox last weekend and is now available online.

Frank Mir vs. Daniel Cormier in Strikeforce: And so the announcement was recently made that former UFC Heavyweight Champion Frank Mir will face off against Strikeforce Heavyweight Grand Prix winner, Daniel Cormier, later on. This would mark the first active UFC fighter to take a fight in Strikeforce against an established member of the roster. This might not mean much for the future of Strikeforce as their current TV deal with Showtime is set to expire in March of next year, however it does potentially open the Strikeforce champions up for some bigger match-ups with some tougher UFC competition. It was originally rumored that Tim Sylvia might come in to face Cormier, but it ended up being Mir instead. I see this fight going in Cormier's favor, but it is still very interesting due to Mir's size and grappling prowess.




THE wRong:

Who Will Face Anderson Silva Next: And so as the UFC goes through the process of attempting to find the next challenger for Anderson Silva, his management team including Ed Soares have already made their feelings known on what match-ups make the most sense for Anderson Silva. His management has talked about fights with GSP and Rich Franklin of course. Yes despite Silva having crushed Rich Franklin twice previously at middleweight, Franklin's only UFC middleweight losses are to Anderson Silva so that makes him a worthy title challenger. What else? Oh well Chris Weidman only has 9 fights in the Octagon so that makes him fighting Anderson Silva for a UFC title a joke. Seriously? Let's ignore that guys like Cain Velasquez, Jon Jones, and Brock Lesnar hardly had 20-30 fights on their resume when they became UFC champions. No one wants to see a third fight between Franklin and Silva and Franklin got knocked out twice. Yes, Anderson Silva is one of the greatest fighters in the world but he's still the champion of the middleweight division, and he has an obligation to defend his title against the top contenders. While the next contender could be any number of guys including Brian, Michael Bisping, and Alan Belcher; Chris Weidman is definitely in that group. Nick Diaz's manager and coach, Cesar Gracie also stated that Nick Diaz plans on returning to MMA and wants a fight with Anderson Silva. Silva's manager, Ed Soares in regards to the potential match-up posted on his Twitter account: "I think the idea of (Silva vs. Diaz) is pretty good. Let's see what the UFC thinks?" While I think this would be a big fight that fans would probably like, Diaz is still coming off a loss and it would hold up the entire middleweight division because it would likely have to be a catchweight fight. This is the unfortunate consequence of having such a strong, dominant champion.



UFC middleweight title holder, Anderson Silva, awaits his next fight in the Octagon.

Brandon Vera, UFC Title Contender: The UFC sent the MMA blogosphere for a look earlier this week when they announced the winner of the main event for UFC on Fox 4 card between Shogun and Brandon Vera could earn themselves a title shot. This conflicted with an earlier story that seemed to suggest that Shogun, Machida, or Ryan Bader could find themselves in a position to get a title shot depending on how they win Saturday. The UFC and Dana White later amended their stance saying who ever wins the most impressively would get a title shot after Saturday including even Brandon Vera. OK well the tough pill to swallow here is that champion Jon Jones has already finished all four of the main event and co-main event fighters. The UFC clearly wants to bring more interest and eyeballs to their Fox event so this does raise the stakes, and coming off a bad PPV card like UFC 149, they want to send a message to their fighters on how to get a title shot. Brandon Vera, well it's hard to consider how he could get a title shot at this point. While I believe he should've gotten the nod by decision in his fight with Randy Couture, at the same time I think that fight was his for the taking at points but he didn't take it. On another matter his only recent win was a decision against Eliot Marshall where he got his arm injured in the last round when he was nearly submitted. Now of course if say Dan Henderson were to beat Jon Jones at UFC 151, it does change all these match-up possibilities dramatically. Now regarding Jones rematching with certain fighters, well when you have a strong dominant champion, it is bound to happen. Plus, Shogun and Machida are both former champions with great resumes. If they were to get some sort of amazing win on Saturday, you can in some ways justify their challenging for the title. Matt Hughes was given another title shot after he got finished and crushed by GSP in their rematch after getting a win over Chris Lytle, hardly a top five dude. Josh Koscheck got a title rematch with GSP. So it's not exactly unprecedented. The light heavyweight division is thin on top right now. Alexander Gustafsson is apparently out with an injury at the moment, and I guess he fights Rashad Evans next. Still, Brandon Vera being in the title hunt with his recent record just is pretty iffy.


The winner of the UFC on Fox 4 main event between Brandon Vera and Shogun Rua could be in a position to fight for the light heavyweight title if they win.
THE RIDICULOUS:

Nothing this week. But be sure to tune in next week with the UFC on Fox 4 edition.

That's it for the R's. But what else is going on 411mania.com with yours truly, the 411mania Jack of All Trades?

I take a trip over to this week's edition of Wrestling Fact or Fiction and take on the venerable Todd Bergman. Check it out here.

Check out some of my new and exclusive coverage from San Diego Comic-Con 2012.

For games check out my exclusive preview of Resident Evil 6 plus an exclusive interview with the game's producers.

I went to a special screening of Dredd 3D and got to speak with the stars for a roundtable interview session. So check out my interview with Karl Urban (Judge Dredd) and Olivia Thirlby. Look for my official review of the movie closer to the release in September.

My latest movie review is the hit comedy and live action directorial debut for Seth McFarlane with Ted.

Also in Movies/TV, check out my exclusive and official review of the biggest movie of the year and the greatest comic book superhero movie of all time The Avengers.

And that's it for this week. Remember we will be live onsite for UFC on Fox 4 on Saturday so don't miss our play-by-play and exclusive coverage. The 411 Ground and Pound Radio show will also be back 11AM EST to give you our official recap of the card as well. You can check it out and listen live here, so don't miss it!

Keep rocking it loyal readers. And like the great Buckaroo Banzai says, "Remember. No matter where you go . . . there you are."



* TWITTER *
* http://www.twitter.com/411mma *
* http://www.twitter.com/411wrestling *
* http://www.twitter.com/411moviestv *
* http://www.twitter.com/411music *
* http://www.twitter.com/411games *
comments powered by