SPOTLIGHTS
All The King's Men 08.31.12: Week 58 – Will Gina Carano Return to MMA?
Posted by Larry Csonka on 08.31.2012

Gina Carano last fought in August of 2009, where she lost to Cyborg Santos. Since then, she has starred in Haywire, and is currently filming Fast Six. But is there any reason that Carano would return to MMA? The 411 staff takes a look!

ALL THE KING's MEN!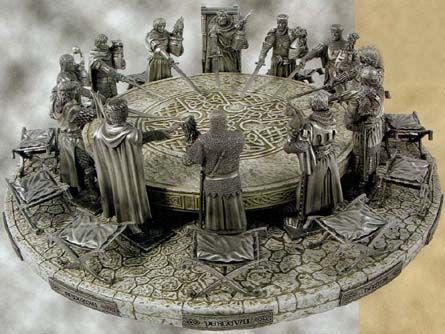 The Concept
The concept of the column is simple. As the "King" of the 411 Roundtable, I will pick a topic for discussion. The staff, or "Knights" of the old roundtable will then have the opportunity to state of they are FOR or AGAINST the week's topic, and then will have the chance to defend their position. Lets get to it…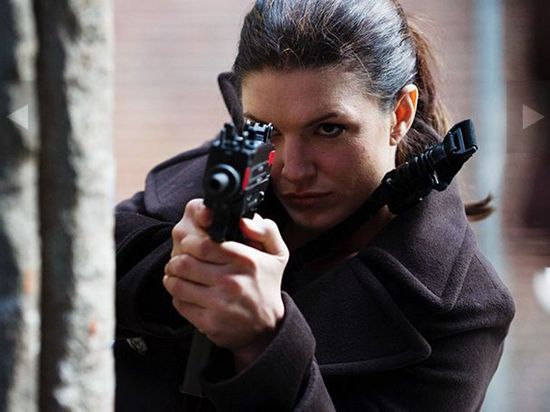 WILL GINA CARANO RETURN TO MMA?
Gina Carano last fought in August of 2009, where she lost to Cyborg Santos. Since then, she has starred in Haywire, and is currently filming Fast Six. There is absolutely no reason for Gina Carano to consider a return to fight in MMA.

Jeffrey Harris - DISAGREE: To say there is absolutely no reason at all is a huge stretch. Here would be one reason, a women's fight in the UFC. Not saying it would happen or things could pan out that way, but I'd say if it meant being a part of the first women's MMA fight in UFC history that would be pretty freaking huge and one for the history books. Gina Carano is never going to be a movie star. At best she will be starring in discount bin movies at Wal-Mart. Blah blah blah, she's got a movie role in Fast 6, yeah I know. Let's see if it's a substantial part with lines and she actually has things to do. Carano has great physicality and a great look. She's a great athlete no question but at the same time she's so shy and uncomfortable in front of the camera, I just don't get it. Her first starring role was a flop. Her next starring role probably won't even get a theatrical release. But Carano returning to MMA would be huge. Say it's a fight with Rousey, regardless that fight would gain a ton of interest and Carano could likely get a big payday. I'm sure every fighter would love a career in the movies where they don't have to get punched in the face, but at the same time there is a scant few fighters who will be able to accomplish that. Fans foolishly defended Huerta's choice to try acting saying he can make millions without getting punched in the face. Well guess what folks, playing a bit part in the freaking Tekken movie doesn't lead you to get movie stardom and paid millions. There is a slim majority in the entertainment industry that can even command salaries such as that. But to say there is no reason at all for Carano to make a return to MMA is foolish, close-minded, and as Obi-Wan Kenobi says, "only a Sith deals in absolutes."



Jeremy Lambert - AGREE: Who is she going to fight? She had trouble cutting to 145 when she was fighting on a consistent basis, now she's been out of the cage for three years. I doubt she can make 135, so unless Ronda Rousey is willing to come up to 145, there's really no big fight for her. Also, where is she going to fight? Strikeforce will likely be out of business in 2013 and there's no way she's reducing herself to fighting on online streams or AXSTV. Maybe the UFC adds a women's division, but who knows when that's going to happen, if it happens at all. And even if they do add a women's division, it'll be at 135, so Carano would be returning for a one-off fight.

Gina is 30 years old, is currently filming Fast 6 and has signed on for In The Blood, which may not start shooting until after Fast 6 is released (May 2013) in hopes that her visibility is increased and a major studio picks up the film. Plus there's talks of an all-female Expendables movie and you're crazy if you don't think that they can find some role for Carano, who has proven her worth as an ass kicker on screen if nothing else. So we're looking at at least 2-3 years before her schedule even clears up before she likely considers a return to MMA. Maybe Invicta FC has a deal with Showtime or Dana comes around to accept women in the UFC by then but even if that is the case, would the risk/reward be enough for Carano to put the gloves on one more time? I doubt it, not when she's been away for so long and other females have long since passed her in the skills department.



Wyatt Beougher - AGREE: Short of Dana White offering her ALL OF THE MONIES~!, there is absolutely no reason for Gina to return to MMA. Like her Fast 6 costar Dwayne Johnson, who used the WWE as a springboard to movie stardom, Carano parlayed her fight career into something that's less demanding, pays better, and also means she shouldn't be risking her health and looks on quite so regular a basis. Would I love to see a Rousey/Carano fight? Absolutely, but realistically, it'll never happen, because Gina could barely cut to 145 consistently, so there's no way she's ever making 135. Short of that fight, who is out there that's worth Gina coming back to fight? Unless she honestly feels that she can beat a de-roided Sheborg, I don't think there's anyone.





Jonathan Solomon - DISAGREE: Yes, Gina Carano is entirely focused on acting right now. While Haywire did poorly at the box office, it was received well by critics. She has lined up plenty of work since with roles in The Fast and Furious 6, In The Blood (a John Stockwell action thriller) and a reported part in Percy Jackson & the Olympians: The Sea of Monsters. By most accounts, filming all of her parts will keep her busy through most of 2013 if not into 2014 when she will turn 32-years old.

Why do I say there's still a reason for her to consider returning to MMA at some point despite all this? A glimmer of hope, that's why! When she gives interviews, while sounding hesitant, she never is definite in saying fighting is done as an option. Time off from her acting career is a requirement - that may not happen if her work improves and she continues getting more roles she cannot possibly turn away. Still, I may be one of the few people who believes the UFC will implement a women's division sooner than later (the way things are, I'd bet they bring women aboard before MMA is legalized and sanctioned in New York). Who knows which fresh talent emerges over the next year or two, either. In January 2011, no one could have been 100% certain Ronda Rousey would blow up like she has. Plus, what's stopping Cyborg Santos from starting a new streak of complete ass-kicking next year? The UFC would need a huge fight to kick off the division down the road and there would be no bigger potential option than Carano (who would likely love the opportunity).


Alex Rella - DISAGREE There are a few reasons Gina Carano would consider coming back to MMA. She was the first well known female fighter and one of the top fighters at the time of her career. Carano hasn't fought since 2009 but a return could happen. If the UFC creates a women's division after Strikeforce eventually shuts down, you have to imagine Dana White will try his best to sign her. Carano may only fight once a year or so with acting but it does make sense for her to try and end her MMA career on a high note. She was undefeated before the steroid user Santos beat her for the title. So we could see a catchweight fight against Rousey, (Carano can't make 135 and Rousey has stated she really likes Carano recently) or we could see a rematch with Santos. Carano coming back from Hollywood to avenge the only loss of her career to a now clean Santos would be a pretty big story.


Scott Kuczkowski - AGREE: Let's face some facts here; Gina is a really hot chick but she wasn't that great of a fighter. Luckily for her, she fought at Featherweight, which meant the talent pool was pretty shallow and all the women she faced came up in weight to fight her, so they all suffered a size disadvantage. The only time Gina fought someone who was also a natural Featherweight was when she fought Cyborg, and we all know how that fight ended. While that doesn't mean Gina wasn't talented or couldn't improve as a fighter, she never really demonstrated anything that made me think she had many more tricks in her bag.

Right now she is basking in the glow of Hollywood where she doesn't have to worry about making weight or getting punched in the face. Why would she give all that up just to come back to fighting? Gina's place in the history books is set and she needs to pursue other endeavors. I sincerely doubt she could ever make the cut to 135 lbs and even if she did, I don't think she could ever be competitive against Ronda Rousey. In light of all that, there isn't any reason for her to come back to fighting.



Stewart Lange - AGREE: I absolutely agree she has no reason to return to MMA, why the hell would she want to? Sure, I can get that some fighters just want to fight but come on. Do you think that Gina would rather make a movie that gave her a decent income without having to be punched in the face that she wouldn't? I didn't think Haywire was a very good movie, but that wasn't her fault. She'll get another film, for a bigger, easier pay day than any MMA fight she could be offered; well, unless Dana White breaks to bank to promote Carano versus Rousey on a UFC card, but I'd very much doubt that happening.






WHAT DO YOU THINK?
AND NOW WE FEAST…ON TWITTER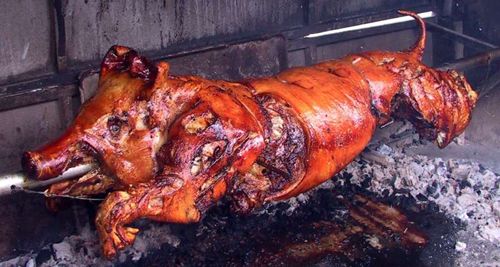 Your heart is free. Have the courage to follow it…TO CSONKA'S TWITTER!
http://www.twitter.com/411wrestling
http://www.twitter.com/411moviestv
http://www.twitter.com/411music
http://www.twitter.com/411games
http://www.twitter.com/411mma
comments powered by