SPOTLIGHTS
MMA's 3R's 08.30.12: UFC 151 Cancellation, Jon Jones, Dan Henderson Injury, Chael Sonnen, and More
Posted by Jeffrey Harris on 08.30.2012

From Chael Sonnen becoming the hero of the UFC in the wake of UFC 151's cancellation, Jon Jones not living up to his own words, Tyson Nam beating a Bellator champion and more, 411's Jeffrey Harris breaks down the Right, the wRong, and the Ridiculous from the week in MMA!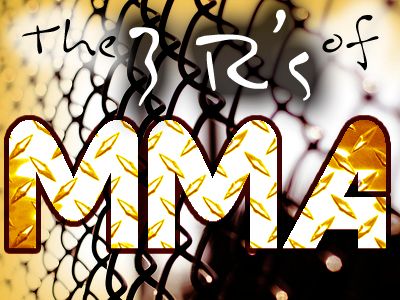 *The Column Concept*
Greetings loyal readers and welcome back to a brand new edition of The 3R's of MMA. The rules and format are still the same as I will be taking a look at the Right, the wRong, and the Ridiculous in the MMA world. The Right will be about the good to great fights or positive news items for the week or big fight announcements. The wRong will be the bad fights, showings or performances, and bad fight bookings. And the Ridiculous will be the worst of the world of MMA.

The 411 Ground and Pound Radio Show was back to discuss the fallout of UFC 151's cancelation:



Welcome back everyone to another, brand new exciting edition of the MMA's 3R's. The MMA world is still reeling from not only Dan Henderson's injury but the cancelation of UFC 151, the first time ZUFFA has had to cancel an event since they bought the organization. Oh and Bellator 73 was also held on MTV2 but no one really cared with all the UFC 151 news.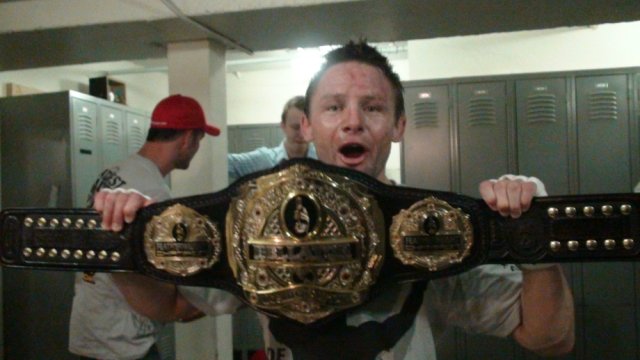 THE RIGHT:


Chael Sonnen – UFC Hero: And so one of the few winners to come out of the UFC 151 mess is Chael Sonnen and he didn't even fight. Sonnen comes out of the situation looking like gold and has played the whole incident masterfully. Whether or not Sonnen knew that Henderson was injured and that's what influenced him to start talking about Jones on Twitter and UFC Tonight, Sonnen played this very smart. If Sonnen did know about Henderson's injury and he possibly knew Henderson might have to pull out of UFC 151, I think that's even more proof of how devious. In one of the later salvos from Sonnen, he put together this image from Mean Street Pizza and the Jon Jones special:



One of Sonnen's later attempts at mind games with Jon Jones.

Tyson Nam Defeats Bellator Champion: While the story was underneath all the UFC 151 hysteria, Tyson Nam pulled off a huge upset on Saturday at Shooto 3 in Brazil. He knocked out the Bellator bantamweight champion, Eduardo Dantas, in the first round. So in one fight Tyson Nam upped his profile a great deal and hopefully gets him picked up if not by the UFC at least by Bellator for a tournament opportunity. It's not necessarily great for Bellator fight in other promotions considering they are trying to say their champions are among the best in the world (kind of hard when Bjorn Rebney said Hector Lombard was top of the field in middleweight and that only Anderson Silva could beat him). But it's a great story for Nam who hopefully gets picked up by a bigger organization now.


Tyson Nam knocked out current Bellator champion, Eduardo Dantas, at UFC 151.

Marcos Galvao Wins Bellator Tournament: Galvao finally won his first Bellator tournament at Bellator 73 with his second round TKO of Luis Nogueira. Galvao had a tough go of it in his early run in Bellator. In his debut he lost a tough decision to Joe Warren many thought he won. His tournament hopes were dashed by losing to Alexis Vila. But he was successful in his latest run and now finally gets a title shot against current champion, Eduardo Dantas. Hard work and persistence will pay off.




THE wRong:

Dan Henderson Injured; Out of UFC 151: The news rocked the MMA world and the injury of Dan Henderson is what ultimately led to the events surrounding UFC 151's cancelation. I think to the people that would blame Henderson for his injury need to get a reality check. Henderson got a partial MCL tear. When it originally occurred it was similar to other injuries he had sustained in training and thought he could work through it and had every intention of doing so. Should he maybe have been more upfront about it? Possibly, but he didn't want the information to spread and possibly let Jones' camp know he had an injury going into the fight. It's unfortunate that we won't get to see Henderson drop the H-bomb on Jon Jones on September 1, but hopefully when Hendersn heals up the fight could still b available.


Dan Henderson was not able to compete at UFC 151 due to an injury.
THE RIDICULOUS:

UFC 151 Canceled: And so UFC 151 is canceled. Jon Jones and his camp did not like the idea of fighting Chael Sonnen on eight days notice. As a result, the UFC believed the fight was not suitable enough to go on as is for the Mandalay Bay in Las Vegas as a PPV and canceled the event. The fight had already lost its original co-main event as Josh Koscheck also got injured and had to pull out of his originally scheduled fight with Jake Ellenberger. UFC President Dana White blamed Greg Jackson and Jon Jones for pulling out. Critics and pundits claimed UFC made the decision to cancel the event and they were to blame. UFC tried to salvage the card, but they couldn't. UFC can't be blamed for injuries. I think people suggesting of UFC having understudies is completely ridiculous. You can't expect fighters to train and have camps for fights that may never happen and just be perpetually be on deck. This isn't Broadway. Training for a fight is not like memorizing your lines or choreographing your stage movements. Pride had alternates for their tournaments but that led to the alternates fighting on the same night of the tournaments to hopefully have someone to fill in if one of the other competitors couldn't go in the next round. Guys aren't training or fighting for two fights in one night anymore. I think one way to look at this in a glass is half full way is to say that something like this was bound to happen because UFC is expanding. And this is a result of growing pains. Yes it sucks, and maybe yeah there should be a couple less PPV's next year. But this is hardly a new development. Fights have lost main events before and fans would complain. UFC 106 was supposed to have a title main event of Shane Carwin vs. Brock Lesnar in November 2009. Then the main event was ultimately changed to Forrest Griffin vs. Tito Ortiz in a bit of a lackluster main event. That was in November 2009, two weeks after a free UFC Spike TV card which was just three weeks after the UFC 104 PPV which had the first Machida/Shogun title fight. I think as time goes along, UFC and ZUFFA will figure it out and how to book around injuries. But I think what sucks most of all is that it is hard to get excited about big cards and also worrying about the card staying intact with all the injuries.



Don't blink, at one point this was an official poster for UFC 152.

Jon Jones Current Status: Jon Jones became a subject of even more controversy. Jones opted out of a new fight on eight days notice with Chael Sonnen at UFC 151. Overnight the story developed that Jones would next be facing be facing Machida at UFC 152 who ultimately opted out of the fight. Now Jones is facing Vitor Belfort of all people at UFC 152. Oy vey. Well the decision is made, and there is not much else that can be done now. Can one understand why Jones made his decision? Most definitely. He wasn't prepared to face a new opponent on eight days notice. However, the opponent he would've been facing was a middleweight who regardless of how long he knew about Dan Henderson's injury, wasn't training for several months for a PPV title fight at light heavyweight. Sonnen had never competed or won at light heavyweight in the UFC before. And I think even with Sonnen's wrestling pedigree, he would've not been a matchup anywhere close for Jones. I think at the end of the day, Jones was not in a position to turn down a fight. Jones career is in recovery after his DUI arrest. I'm not saying Jones hasn't performed and looked great before, but I think considering UFC sponsored him and also supported him through his DUI ordeal he should've been the company man and stepped up here. People talking about this is the working class man sticking it to the big corporation, give me a break. Guess what? According to the Occupiers, even Jon Jones is a one percenter and not paying his fair share. Not only that, Jon Jones was the one that stated he's never turned down a fight and he never would. He said he never says no to the UFC and that's why he gets the big sponsorship opportunities. To me this goes beyond the whole "do you want to be a bleeping fighter" argument. This is simply about Jones was not in a good position to turn down a fight and he should've stepped up and been the company man here based on what he has been going through this year. His recent Tweets where he says he's "carrying the cross" and evoking the religious imagery isn't helping. Jon Jones you are quite possibly one of the greatest fighters on the planet, but you ain't Jesus.



An image that we will not be seeing on September 1.

That's it for the R's. But what else is going on 411mania.com with yours truly, the 411mania Jack of All Trades?

Check out my exclusive interview with Joseph Benavidez, who fights in inagurual UFC flyweight championship fight at UFC 152 next month. You can read it HERE.

I also had an interview with UFC 153 combatant and former welterweight title contender Jon Fitch.

Check out my official review of the most awesome action movie of the year with
The Expendables 2.

Yours truly was live on the scene at UFC on Fox 4, and you can check out my live report HERE.

Check out some of my exclusive coverage from San Diego Comic-Con 2012.

For games check out my exclusive preview of Resident Evil 6 plus an exclusive interview with the game's producers.

I went to a special screening of Dredd 3D and got to speak with the stars for a roundtable interview session. So check out my interview with Karl Urban (Judge Dredd) and Olivia Thirlby. Look for my official review of the movie closer to the release in September.

Also in Movies/TV, check out my exclusive and official review of the biggest movie of the year and the greatest comic book superhero movie of all time The Avengers.

Keep rocking it loyal readers. And like the great Buckaroo Banzai says, "Remember. No matter where you go . . . there you are."



* TWITTER *
* http://www.twitter.com/411mma *
* http://www.twitter.com/411wrestling *
* http://www.twitter.com/411moviestv *
* http://www.twitter.com/411music *
* http://www.twitter.com/411games *
comments powered by