SPOTLIGHTS
All The King's Men 9.14.12: Week 59 – Silva vs. GSP at 170 Pounds
Posted by Matt White on 09.14.2012

The rumors of the superfight between Anderson Silva and George St-Pierre have been heating up more and more lately! But does Anderson Silva lose his edge by cutting all the way down to welterweight where GSP has been king for so long? The 411 staff takes a look!

ALL THE KING's MEN!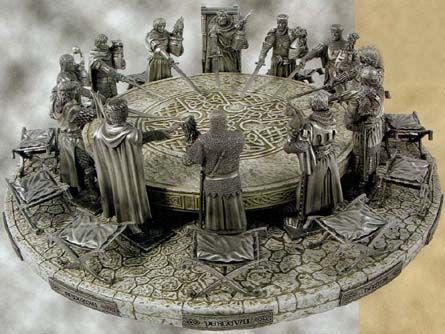 The Concept
The concept of the column is simple. As the "King" of the 411 Roundtable, I will pick a topic for discussion. The staff, or "Knights" of the old roundtable will then have the opportunity to state of they are FOR or AGAINST the week's topic, and then will have the chance to defend their position. Lets get to it…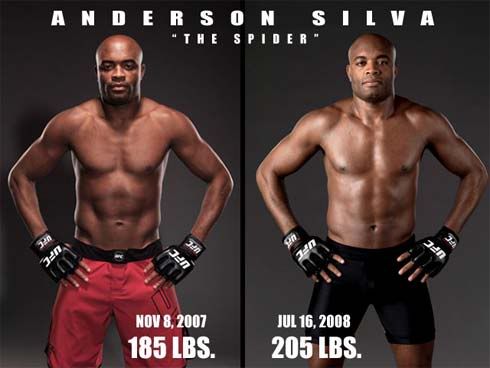 If Anderson Silva were to drop all the way down to 170 pounds to fight Gorges St. Pierre, Silva would be the underdog.

Jeremy Lambert - DISAGREE: According to MMA Odds Expert Nick Kalikas, Silva would be a 2 to 1 favorite should the fight ever take place. Even if you think those odds are high, it's tough to see Silva as the underdog at this point, even if the fight takes place at 170. Sure the weight cut might be tough, but if that goes well and he's not completely drained, he has to be the favorite. He'll have a significant size advantage and St. Pierre's speed advantage won't be that noticeable given his opponent. And while GSP will have the obvious wrestling advantage, which is Silva's weakness, his wrestling isn't like Chael Sonnen's wrestling, which is the best way to beat Silva. GSP relies a lot on timing, using strikes to set up his takedowns, and range. That stuff works against average strikes like Josh Koscheck, Jon Fitch, Dan Hardy, etc... but won't really fly against the best striker in MMA.

Plus, and this is a huge plus, we still don't know the state of GSP's knee right now. Maybe after the Condit fight, when we're able to gauge how St. Pierre looks following the surgery, the odds will go down, but right now Silva is still at the top of his game and St. Pierre may have lost a step or two since his last fight.





Jeffrey Harris - DISAGREE: Would the betting odds probably end up being closer? Yes I think so. Not to mention Silva is much older now than he was when he fought at welterweight and 168 pounds before. Not only that he apparently walks around much heavier. Welterweight at 170 pounds would be a huge weight cut for Silva considering it's been reported he walks around between camps at about 220 lbs. he looked suitably big when he fought Forest Griffin at light heavyweight. Despite this, I think Silva would still be a considerable favorite and not the underdog for a hypothetical fight with Georges St. Pierre at welterweight. Silva is the one coming in as the killer while Georges St. Pierre hasn't finished anyone since the BJ Penn fight which had Penn's corner throw in the towel. He hasn't had a ground and pound knockout since the Matt Serra fight which was four and a half years ago. And he hasn't submitted anyone since the last fight with Matt Hughes fight which was in December 2007. Silva meanwhile has defended his belt 10 times and he's had finishes over the likes of Nate Marquardt, Dan Henderson, Chael Sonnen, Vitor Belfort, Forest Griffin, Rich Franklin, Chris Leben, and Yushin Okami in his run at the top of the UFC. So based on the resumes, despite the weight cut, Silva would still be looked at as the favorite. GSP has great speed, boxing, and wrestling at welterweight but he'd still be the much smaller guy against Silva. Provided Silva is healthy and does the weight cut OK, it really just becomes an argument of do you really think GSP can and will take Silva down and be able to keep him there? Well I'm not sure against a guy like Silva if GSP can get him to the ground unless Silva's age and the weight cut really, dramatically affect him that badly at welterweight which with a guy like Silva I don't see happening.







Robert Winfree - DISAGREE: This isn't a hill I'm willing to die on, but I don't think Silva would become an underdog just because he dropped down to 170. That does provide GSP with a much better chance since he's used to the weight cut, but with Silva's incredible talent and GSP's somewhat questionable chin, Silva would still be a favorite, and rightfully so.








Scott Kuczkowski - DISAGREE: A ton of people will point out that Chael Sonnen drafted the blueprint on how to beat Anderson Silva with this wrestling. Those same people will believe that George St. Pierre has equal or better wrestling than Chael Sonnen, and therefore should be able to replicate his performance. And I guess if George St. Pierre wants to lose by submission after 23 minutes of fighting, then that is the perfect plan to follow.

The issue here is that George St. Pierre isn't Chael Sonnen. I'm not going to say Chael is better or whatnot; but he's not GSP. And GSP isn't Chael. Chael got punched and kicked a lot enroute to his first loss to Silva, and he took those shots willingly. GSP doesn't fight that same way. Anderson Silva is going to blast GSP a lot from the outside with his size and his reach and we will see GSP quickly wilt. The truth is that GSP gets busted up pretty easily and he'll be facing the best striker in the sport. BJ Penn broke GSP's nose when they first met and even Jake Shields was able to give GSP issues by merely punching him in the eye; Anderson Silva is going to do things to GSP that he's never had to deal with.

While this fight will probably do monstrous PPV numbers, I don't at all expect the fight to be close. Anderson Silva will beat GSP, and probably finish him within the first two rounds.





Alex Rella - DISAGREE: I doubt this fight will be at 170 pounds. That's just a really rough weight cut and I think it will most likely be at a catch weight around 178 or something like that. But even if the fight is at 170, Silva will still be the favorite. GSP has been out since UFC 129 and before that he hadn't been dominant enough to defeat Silva. GSP hasn't truly finished someone since Matt Serra at UFC 83. He would have a slight speed advantage but it wouldn't mean much as Silva has the reach and size advantage. Silva is also the better striker of the two. Silva's one weakness is wrestling but like others have said GSP's wrestling is different from Sonnen's style of wrestling and it won't match up as well. So I don't see how Silva can be considered the underdog coming into this fight.







Matt White - AGREE: Silva has to be the underdog in my mind granted it's hard to think of either of these two fighters as an underdog. That being said, I just cannot wrap my mind around seeing the man that fought James Irvin and Forrest Griffin at 205 making 170 and being able to fight at the typical Anderson Silva capacity. As a former wrestler and cutting weight, it effects you immensely. Where as Anderson Silva isn't some mediocre High School wrestler and would certainly do it correctly it doesn't make me believe he won't be drained. If he normally walks around at the 220-225 range then that drop is going to hurt him big time. He looked to be the same size as Forrest Griffin when he fought him and Forrest is a big 205'er. GSP is a big 170 but he makes the cut in his sleep at this point, he has to be the favorite after Silva cuts down to a weight class that he hasn't seen in a very long time.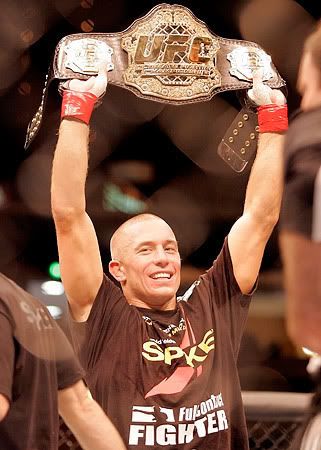 OR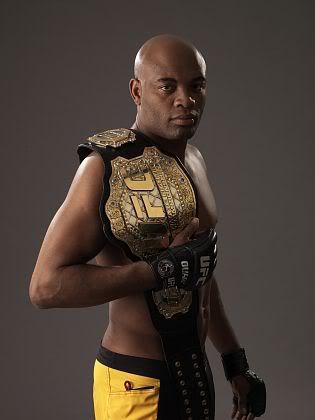 WHAT DO YOU THINK?
AND NOW WE FEAST…ON TWITTER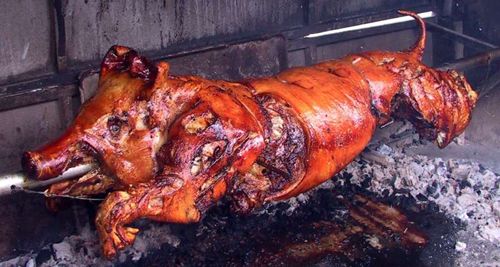 Your heart is free. Have the courage to follow it…TO CSONKA'S TWITTER!
http://www.twitter.com/411wrestling
http://www.twitter.com/411moviestv
http://www.twitter.com/411music
http://www.twitter.com/411games
http://www.twitter.com/411mma
comments powered by