SPOTLIGHTS
MMA's 3R's 09.06.12: Frankie Edgar vs. Jose Aldo, Sara McMann and Strikeforce, Arlovski vs. Sylvia IV, and More
Posted by Jeffrey Harris on 09.06.2012

From Jose Aldo vs. Frankie Edgar being announced and Andrei Arlovski's fight with Tim Sylvia ending in controversy to Sara McMann signing with Strikeforce and more, 411's Jeffrey Harris takes a look at the Right, the wRong, and the Ridiculous from the week in MMA news!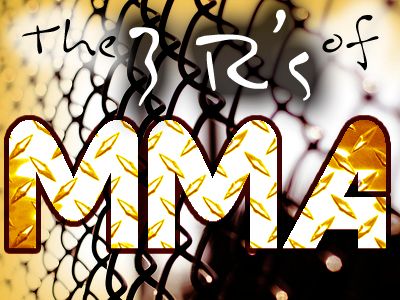 *The Column Concept*
Greetings loyal readers and welcome back to a brand new edition of The 3R's of MMA. The rules and format are still the same as I will be taking a look at the Right, the wRong, and the Ridiculous in the MMA world. The Right will be about the good to great fights or positive news items for the week or big fight announcements. The wRong will be the bad fights, showings or performances, and bad fight bookings. And the Ridiculous will be the worst of the world of MMA.

The 411 Ground and Pound Radio Show was back to discuss One FC and the Jon Jones Controversy:



Welcome back everyone to another, brand new exciting edition of the MMA's 3R's. The MMA world is still in a heated debate in the fallout of UFC 151's cancellation which was set for last weekend but all we really had in terms of new MMA was One FC.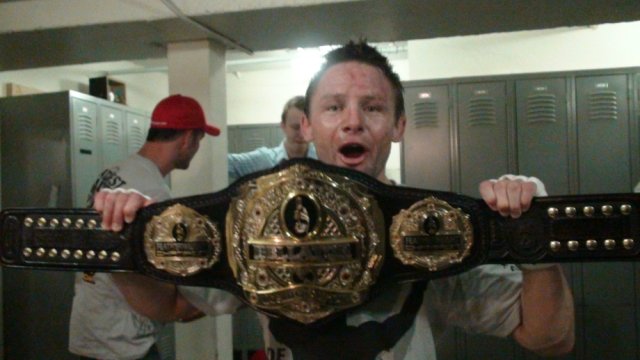 THE RIGHT:


Frankie Edgar vs. Jose Aldo Set: With yet another main eTo vent injury from UFC 153, things got shuffled one again, but it looks like this will see one of the biggest featherweight fights of all time. It was recently announced that Frankie Edgar is moving down to featherweight, but with the loss of Jose Aldo's original title challenger in Erik Koch, Aldo is now set to face Frankie Edgar in the main event of UFC 153 in Rio de Janeiro. Now with all things considered, I think I will finally believe the fight is happening when the cage doors close. Both guys have had a tendency to get injured to delay fights. So hopefully that doesn't happen here. Still this is a huge fight for the division and quite possibly the biggest fight at featherweight since Jens Pulver vs. Urijah Faber which really put the featherweight division on the map in more mainstream MMA. To people that would complain about Edgar getting a title shot coming off two losses here is why I find it acceptable. All the people getting scheduled to fight Aldo are getting injured or losing or fighters just flat out are refusing to fight Aldo anyway. Hatsu Hioki who was a top ranked featherweight in the UFC and has been a featherweight champion in other organizations turned down a fight with Aldo. And then he lost! So I say, strike while the iron is hot and make this fight. Who knows when you will ever have the opportunity to do a fight like this again?


Frankie Edgar will now face Jose Aldo in the main event of UFC 153 in October.

Strikeforce Signs Sara McMann: Strikeforce has now signed undefeated MMA fighter and Olympic silver medalist in wreslting, Sara McMann. This couldn't have happened at a better time with the birth of a new MMA superstar in Ronda Rousey who is currently running out of fresh opponents to fight. I think honestly this is the next fight for Ronda Rousey. It's an easy fight to market and I think it would easily top Rousey/Kaufman and even Cyborg/Carano in terms of numbers since you have two undefeated fighters and two Olympic medalists in their respected disciplines. Either that or perhaps McMann will have a fight with Miesha Tate next. I just think shooting for Cyborg/Rousey is problematic because of Cyborg's suspension, her long-term steroid use, and also the weight issue and Cyborg's apparent unwillingness to fight at 135 pounds.


Sara McMann's next fight will be in Strikeforce.

TUF: Australia vs. UK Set For TUF.TV: So UFC confirmed that the new international season of The Ultimate Fighter this week would also be shown online at TUF.tv for an online broadcast. I'm glad to hear this since I'm excited for this season and Ultimate Fighter expanding to different international markets. This version will be filmed and originally shown on Australia's FX affiliate. I imagine Fuel TV will broadcast the season later in the states similar to TUF: Brazil. I'm looking forward to where they take Ultimate Fighter in terms of other countries and regions in the future.


Episodes of The Ultimate Fighter: Australia vs. UK will be available to watch online for fans outside of Australia.
THE wRong:

Jose Aldo in Car Accident: Several days ago it was reported that Jose Aldo was driving his motorcycle in Rio de Janeiro and was struck by a car. Fortunately enough, Jose Aldo got out of the accident unscathed. Still, I think it was a poor, irresponsible move on Aldo's part. Yes he's a grown man and can make his own decisions but he is a few weeks out from not just the biggest fight of his life and career but from the biggest featherweight title fight of all time. Does Frank Mir need to call him and tell him why doing this was a bad idea? In other sports some professional athletes have actually had contract clauses written in that they can't ride motorcycles or otherwise their contract is voided. I'm not saying, "never ride motorcycles," but maybe just don't do it in an environment with terrible driving conditions. It's a good thing Aldo is OK, but it's time for main event fighters to start using common sense and not making purely dumb moves like this.


.

Andrei Arlovski vs. Tim Sylvia IV: It seems like a funny, ironic joke in this outcome for the heavyweight rematch that no one really wanted. Arlovski and Sylvia faced off on last Friday's One FC event. The end of the fight came after Sylvia was blasted by punches from Arlovski. Sylvia got dropped and was literally crawling on hands and knees when he got a pair of soccer kicks from Arlovski which caused the fight to be ruled a no contest. You see a the time, One FC allowed soccer kicks, but under a ref check rule where you had to arbitrarily get a signal from the referee to throw the soccer kicks. Well before the kicks were thrown the fight was pretty much already over. And if you have time to check with a ref to get the OK to throw soccer kicks than the fight at that point should likely already be stopped. One FC has now changed the rules where it's apparently now Pride rules regarding soccer kicks on the ground. Which is what I thought it was before, but oh well.


It looks like Andrei Arlovski and Tim Sylvia will have a fifth fight in their series.




THE RIDICULOUS:

Nothing this week, but stay tuned for more MMA's 3R's.



An image that we will not be seeing on September 1.

That's it for the R's. But what else is going on 411mania.com with yours truly, the 411mania Jack of All Trades?

In this week's MMA Fact or Fiction, I take on Todd Vote. So give it a look and vote for me
HERE.

Check out my exclusive interview with Joseph Benavidez, who fights in inagurual UFC flyweight championship fight at UFC 152 next month. You can read it HERE.

I also had an interview with UFC 153 combatant and former welterweight title contender Jon Fitch.

Over in games, check out my official review of Transformers: Fall of Cybertron on PS3.

Check out my official review of the most awesome action movie of the year with
The Expendables 2.

Check out some of my new and exclusive coverage from San Diego Comic-Con 2012.

For games check out my exclusive preview of Resident Evil 6 plus an exclusive interview with the game's producers.

I went to a special screening of Dredd 3D and got to speak with the stars for a roundtable interview session. So check out my interview with Karl Urban (Judge Dredd) and Olivia Thirlby. Look for my official review of the movie closer to the release in September.

Keep rocking it loyal readers. And like the great Buckaroo Banzai says, "Remember. No matter where you go . . . there you are."



* TWITTER *
* http://www.twitter.com/411mma *
* http://www.twitter.com/411wrestling *
* http://www.twitter.com/411moviestv *
* http://www.twitter.com/411music *
* http://www.twitter.com/411games *
comments powered by