SPOTLIGHTS
Thoughts From Across The Pond. 09.14.12. We're Going To Wembley
Posted by Alex Watt on 09.14.2012

Tomorrow night Rob Sinclair will defend his BAMMA Lightweight Championship against former UFC contender Andre Winner in what promises to be a thrilling battle of strikers. But who will emerge victorious in London? 411's Alex Watt takes a closer look...




Thanks to the fantastic TEK_Designs for my lovely banner.


---
BAMMA 10: Sinclair vs. Winner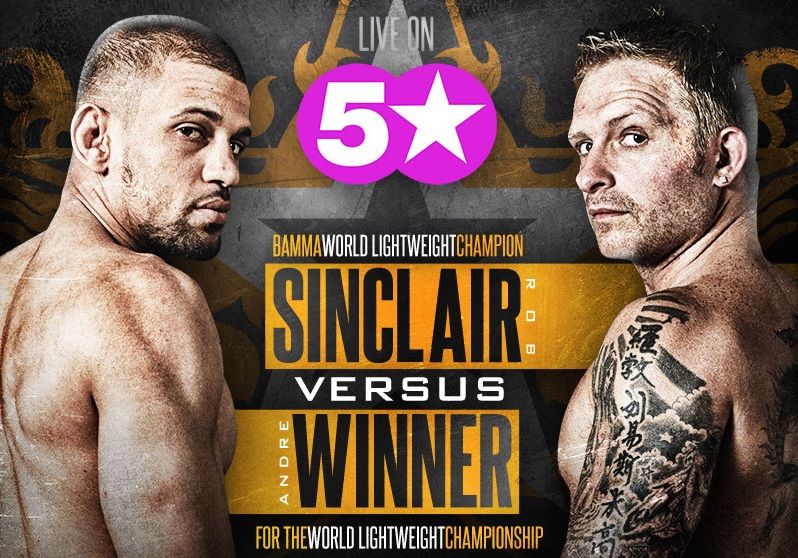 On a week which once again reiterated how 2012 is the year of the UFC injury bug, we can at least look forward to some good fights this weekend on this side of the pond.

Yes, this weekend BAMMA 10 will be presented from the Wembley Arena in London, England. Two thirds of the UK 411 team will be on hand to cover the event as Jon Butterfield and I will be bringing you coverage of the event live from press row.

Saturday's event is another hugely significant one for British MMA, as the event will be broadcast live on 5* in the UK, with highlights on Channel 5, making it the first Mixed Martial Arts event to be broadcast on the network. It's a great card too, featuring two title fights and a whole host of great fights featuring big names from the UK scene and former UFC fighters.

The main event in particular should be a corker as BAMMA Lightweight Champion Rob Sinclair (11-2) looks to make the third defence of his title against former UFC contender Andre Winner (14-6-1).

Rob Sinclair may not be well known to a worldwide audience, but on the UK scene he has been causing waves for quite some time. Since a hard fought split decision loss to current UFC rising star Paul Sass back in 2009, Sinclair has looked unstoppable, compiling a 4-0 run with all four wins coming by (T)KO. It took him less than four minutes of cage time to capture the BAMMA Lightweight Championship from Nathan Beer and his subsequent title defences against Daniel Weichel and late replacement Diego Vital only reinforced his burgeoning reputation as a knockout artist.

The challenger, Andre Winner, is undoubtedly best remembered for his stint on the ninth season of The Ultimate Fighter. During his run on the UK vs. USA season, the Grenadian-born Brit defeated Gary Kelly, Santino Defranco and Cameron Dollar en-route to the final, where he was ultimately defeated by UK compatriot and Rough House training partner Ross Pearson. Despite his disappointing performance in the final, Winner was one of the standout competitors on TUF 9 with all of his wins in the tournament bouts coming courtesy of finishes. Winner's run in the UFC was a mixed bag, however. The Leicester native went 3-3 in the promotion, with his stand-out performance being his one punch knockout of Rolando Delgado at UFC 105. Since his release from the promotion, Winner has looked impressive with two dominant decision wins in BAMMA over Jason Ball and Diego Gonzalez.

Winner will enter tomorrow night's main event as the favourite. He is far more experienced and has fought a tougher level of opposition than the BAMMA 155lbs champ but, more importantly, he has to be considered the superior striker. Certainly, he is the more technical of the two lightweights, possessing a crisp boxing style. His footwork, head movement and combinations are all textbook, and if Winner puts all of his striking skills together in the same way he did during The Ultimate Fighter, he could dominate Sinclair – a man who has never faced a fighter of Winner's calibre before – from start to finish.

Where Sinclair will perhaps have the advantage, however, is in raw knockout power. While he may not have the same level of boxing technique as the challenger, "C4" has startling power in his fists. Sinclair has demonstrated this on many occasions, but perhaps none more dramatically than in his brutal one punch knockout of Diego Vital at BAMMA 7 where he landed a picture perfect right uppercut.

Winner has been known to get complacent when he is dominating the striking exchanges. Overconfidence at out-striking renowned kickboxer Dennis Siver at UFC 122 ultimately saw Winner caught with a counter-punch which led to him losing by submission. Winner cannot afford to get complacent tomorrow night. If he does, Sinclair has the punching power to punish him for such a mistake.

Where Winner has struggled in the past is with fighters who are able to mix up their striking against him. Winner is a talented boxer, but he has come unstuck against Muay Thai fighters such as Anthony Njokuani who were able to exploit Winner's boxing head movement using kicks and knees. Sinclair is a good fighter in the clinch and has a wicked body kick which could see him surprise the former UFC competitor.

Both of these fighters are renowned strikers and have proven durability, with neither man having ever been stopped by strikes. Expect then for this fight to live up to the hype and for it to be contested almost exclusively on the feet in a stand-up war. Sure, both men have ground skills and perhaps Winner may feel he could take the fight to the mat and exploit Sinclair's suspect submission defence, but I doubt this will be the case. Both Sinclair and Winner will be hoping to hand their opponent his first ever career knockout loss. Don't necessarily be surprised if either man does look to take the fight to the ground, however, as they both possess impressive ground and pound skills from top position, particularly Sinclair.

A win for Rob Sinclair in London tomorrow night would see his star rise significantly. To defeat a proven UFC fighter like Andre Winner would be a huge feather in the BAMMA Lightweight Champion's cap, and may even see ZUFFA prepared to give the 32 year old a shot inside the Octagon in 2013. Sinclair certainly has the tools to give Winner problems with his one punch KO power and Muay Thai techniques, and an upset is in no way out of the question. Winner, however, has to be considered the significant favourite in this fight. He has faced more dangerous opponents than Sinclair, especially during his UFC run, and if he remains focused on avoiding Sinclair's power punching, then he should be able to pick "C4" apart using his superior boxing. Sinclair will make this a fight, but Winner should take the win and the belt via a late TKO.


---
Video Interlude
---
Quotes of the Week


"From what I understand, Stann isn't training with Jackson anymore, but who the hell cares either way? Come on, guys. Just because Stann trained with some smug git from New Mexico who can quote the Ninja Turtles, doesn't mean he's got some mystical insight to beat me. Listen, Greg Jackson has a smug grin on his face when his gameplans go well, but when they go tits up he's not there going: "Well, blame me, folks. The fighter just followed my stupid ideas. Brian Stann isn't a fighter who can follow through with a sophisticated strategy. I mean this with all due respect for a guy who is clearly a powerful athlete, a determined guy and who hits like a truck but Stann is not a massively talented fighter. I know what he's going to do. He is going to throw a leg kick – like he always does – and try to take my head off with a right hand. And, hey, Stann can do it; I have a good chin but Stann can knock anyone in the division out with his power. But that's not going to happen. A stupid mistake aside, I mince Brian Stann's arse like burger meat nine times out of 10. I've not seen too much evolution in his game. He's the same guy, someone who will always be dangerous but isn't a top talent in the division and never will be. Stann has talked big about how he's going to put me to sleep. Well, that's a fact. I can't avoid it. None of us can. Brian is going to tell some more deathly boring old war stories at the pre-fight press conference, and we are all going to be in for a snooze. I was kicking arse in the UFC when Stann was peeling potatoes, shining shoes and getting called a "maggot" by some red-faced sergeant in the Marines. This isn't warfare, this is MMA, and I'm better at it than Brian Stann will ever be. On September 22, Brian Stann is getting knocked out – fast. He won't last as long as a virgin on prom night." – One of many brilliant sound-bites from Michael Bisping this week as he hypes his UFC 152 fight with Brian Stann.

"If you can make 145 [pounds] while you're super juiced out, you can make 135 if you're clean. Cyborg has never had a fair fight. If you really look at it, she's had fights where she came in and outweighed the other girl by 12 pounds and then they still fought. This girl has a long history of cheating and using drugs, and coming in overweight, and no one's ever put their foot down ever about it. If we did a catchweight of 140, I 100 percent think she'd just come in overweight and be like, 'Whatever, come fight me.' Want to know why? Because she's done it several times before. She has a track record of doing these things. This girl does things that are blatantly disrespectful to her opponents, over and over and over her whole career. Someone needs to put their foot down about it. So, yeah, I'm going to be the one that has to do it because I can. . . . You know what? I really don't care about the drug testing. She's obviously been getting around it for many years. Advances in drug testing, they come up with new ways to catch people every single year because people are coming up with new ways to get around them all the time. The cheaters are always just ahead of the people trying to catch them. That's why there's always more cheaters. I think the only real way to ensure this is a fair fight is to have her come down to 135, where if she's doping, anything that she's taking will be just as much of a detriment as it will be a help to her. . . . I think if it was done right and it was done correctly, you could have people watching that fight that have never seen a single MMA fight before. Lots of them. I think it could be the biggest MMA fight of all-time. I'm serious. Think about it. Every MMA fan will watch, and a whole bunch of other people that aren't even the least bit interested in MMA would watch. That's the kind of demographic that fight could reach to that none of the men can right now." – Ronda Rousey is still clamouring for that superfight against Cristiane "Cyborg" Santos.

"The future [for women's MMA] is absolutely bright and I think they are one of the keys to making this sport legitimate and also taking it mainstream. I mean, Conan O'Brien doesn't want Dana White on his show dropping F-bombs. He wants Ronda Rousey on there [because] you don't want the crazy guy with the big mouth. You want the pretty blonde girl that is talking sense with passion. They don't even want me, it's a no brainer, they want the pretty blonde girl that's kicking butt and that's just the way it is. . . . I think that these girls are part of our future and we need to embrace them and give them the respect they deserve. They've gone from zero to 100 in like three years, I mean years ago these girls were just scratching the surface and now they are headlining shows. These girls deserve their due and I think they are going to save the sport from Dana White. He's spoken out for years about how he was totally against [women's MMA] and how he didn't believe in it and blah, blah, blah. He will immediately do whatever makes money, regardless and that's the leader of our sport unfortunately." – Frank Shamrock simultaneously praises women's MMA while taking a shot at his least favourite person.

"You know what? I'm over it, I really am. I'm actually getting more and more excited to talk to Dana and get this behind us. The UFC is an awesome brand but in this situation I had to stand up for myself and do what was right. But at the same time, me holding a personal beef against Dana gets me nowhere. He's still my boss at the end of the day and he has every right to express how he feels. He has freedom of speech. I said some things about the way I feel about how Dana handled the situation. I also think the fans are kind of using their minds a little bit and realising it truly wasn't my fault, that I'm not a UFC executive. Dan Henderson got hurt, that's what happened. They asked me to put my livelihood on the line, to put my belt on the line. I turned it down like many smart champions would. Think about it: Floyd Mayweather vs. Manny Pacquiao. If Pacquiao gets hurt, you think he would fight [Miguel] Cotto last minute? No. No one would've done it. No one. And the guys who say they would've done it? They're not me, I guess. But anyway, I'm over it. I'm ready to move forward. I think me and Dana being on the same team - me being on the same team as the UFC and not being one of these nemesis-type athletes - is going to get us very far. Me as an individual athlete and the UFC in having a mainstream athlete, a guy that's trying to break down walls to mainstream America. I can't do that having a problem with the UFC. So I'm totally over it, ready to talk to Dana and get past this." – Jon Jones. He's over it.


---
Pound for Pound Rankings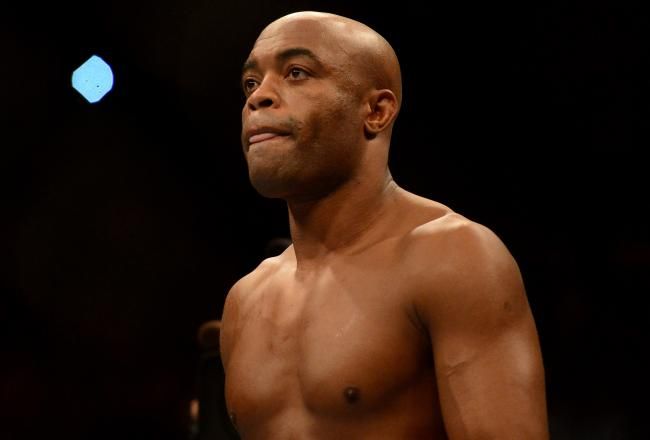 1. Anderson Silva (30-4)

2. Jon Jones (16-1)

3. José Aldo (21-1)

4. Georges St. Pierre (22-2)

5. Dominick Cruz (19-1)

6. Benson Henderson (17-2)

7. Junior Dos Santos (15-1)

8. Frankie Edgar (14-3-1)

9. Joseph Benavidez (16-2)

10. Dan Henderson (29-8)

11. Carlos Condit (28-5)

12. Gilbert Melendez (21-2)

13. Rashad Evans (17-2-1)

14. Renan Barão (29-1, 1NC)

15. Cain Velasquez (10-1)


---
And that'll do it for another week.

I'll be back next week with my thoughts on BAMMA 10 and my in-depth preview of the UFC 152 co-main event – Joseph Benavidez vs. Demetrious Johnson – to crown the first ever UFC Flyweight Champion.

And don't forget to check out mine and Jon's live coverage of BAMMA 10 live on 411 MMA on Saturday afternoon.

If you enjoy the column please do follow me on twitter at AlexWattMMA

Thanks for reading and if you have any comments or feedback please leave them below or message me on twitter. Cheers.
comments powered by