SPOTLIGHTS
The Greatest MMA News Column 9.18.12: Silva-Bonnar, TUF Problems, More
Posted by Dan Plunkett on 09.18.2012

News and thoughts on Anderson Silva vs. Stephan Bonnar, Minotauro Nogueira's return, Aldo vs. Edgar still planned, Ultimate Fighter ratings issues continue, and more!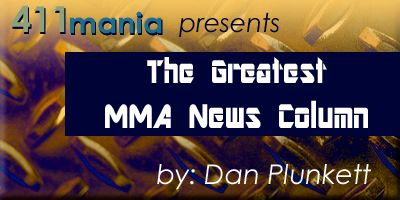 Silva vs. Bonnar Headlines UFC 153



Less than a month after UFC 151 fell apart and was subsequently cancelled, UFC 153 found itself in a precarious situation this past week when its top two matches unraveled due to injuries. First, semi-main eventer Quinton "Rampage" Jackson withdrew from his scheduled bout against Glover Teixeira due to injury. Soon after, main event fighter and featherweight champion Jose Aldo was forced off the card due to an injury sustained in a motorcycle accident. With the top two fights on the card, the biggest fight remaining on the card was a welterweight bout between Erick Silva and Jon Fitch – hardly a pay-per-view main event caliber fight.

UFC's problem with UFC 153, scheduled for October 13 in Brazil, differed from the issues that resulted in the cancellation of UFC 151. When Dan Henderson went down at UFC 151, the UFC still had one of the three biggest stars in the company in Jon Jones remaining on the card to fall back on, at least in theory. With Aldo and Jackson's injuries, UFC was left with their scheduled opponents, Frankie Edgar and Teixeira. Edgar, despite being a great fighter and former lightweight champion, is a name but not a draw. To make matters worse, Edgar's opponent would have had to have come from the featherweight division, where there are fewer established stars than his former weight class of 155 lbs. Teixeira on the other hand is essentially an unknown with just one UFC fight under his belt, leaving him unable to headline the card unless he were to take on a big name replacement. With Teixeira being the worst possible opponent – a very dangerous fighter with no name – a big name replacement opponent seemed unlikely. In fact, just months earlier, former champion Mauricio "Shogun" Rua refused to fight Teixeira in a move that didn't sit well with UFC brass.

With Edgar and Teixeira less than ideal headliners, UFC turned their attention to putting together a main event featuring two fighters that weren't on the card, another advantage UFC 153 had over the UFC 151 situation since Aldo and Jackson pulled out a month before the card. At some point, the UFC turned to the man that had offered to step in on short notice to save UFC 151, albeit after the card had already been cancelled. That man happened to be the second biggest star on the UFC roster, the middleweight champion, and the fighter widely considered to be the greatest ever, Anderson Silva.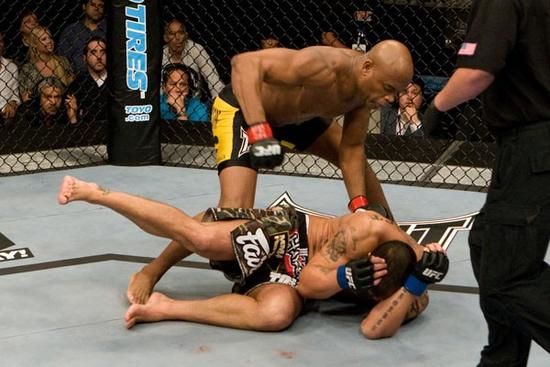 With little time to get into shape to make middleweight's 185 lbs. limit, Silva agreed to fight at light heavyweight. At that weight, the best opponent for him would have likely been either Teixeira or Phil Davis, both of whom are already on the card. For unknown reasons (perhaps they didn't think it would be fair to match Silva against a guy that would have a full camp), the UFC didn't make either of those bouts. Instead, they called one of the most important fighters in company history, Stephan Bonnar. Bonnar made his name in a 2005 slug-fest with Forrest Griffin that fell on the UFC's first live televised card. That bout is generally considered to be the most important in UFC history as it came at a turning point for the company and UFC struck a new TV deal with Spike TV following the fight.

Since that landmark fight, Bonnar hasn't found great success in the UFC, going 8-6. His losses are more notable than his wins, coming against Griffin (twice), Rashad Evans, Jon Jones, and Mark Coleman (another loss, on a cut to Krzysztof Soszynski, should have been a no contest due to an illegal headbutt; Bonnar won a rematch). Many thought his 2009 decision loss to a 44-year-old Coleman marked the beginning of the end for Bonnar, but in 2010 he began a three fight win streak, which he's still riding.

Silva vs. Bonnar is far from an ideal main event and isn't a fight that makes sense for Silva, but all things considered it's a great replacement main event. Silva, 37, is no doubt approaching the end of his prime and should be fighting top level guys every time out, but this is a special case. Rather than a waste of a fight, it's actually more of a bonus Anderson Silva fight for fans to enjoy. Prior to getting the call to face Bonnar, Silva wasn't planning on fighting again until 2013 anyway. Barring an injury or (gasp) a loss, the Bonnar fight isn't going to hold Silva up from fighting as many times in 2013 as he would have otherwise.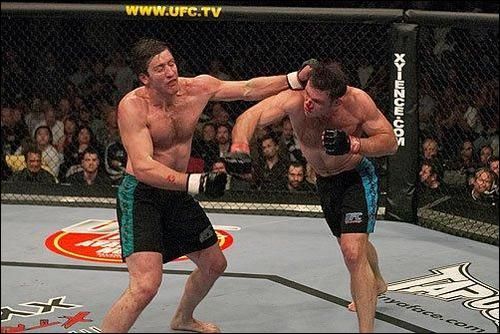 On pay-per-view and on television in Brazil, Silva vs. Bonnar makes UFC 153 an even bigger event. Despite Aldo vs. Edgar being a legitimate super-fight in that it would have been the featherweight champion against the guy most seem to believe should still be the lightweight champion, it likely wouldn't have reached 300,000 PPV buys. With Silva headlining, it would be an unprecedented event for UFC 153 to fall below 300,000 buys.

Historically, Silva has drawn well against fighters people believe have a realistic chance of beating him. His best drawing fights have been against Chael Sonnen (twice), Vitor Belfort, and Forrest Griffin. Sonnen took his fight from Silva from baseline numbers to 600,000 buys by talking himself and the fight up for months. He ended up nearly beating Silva and making the eventual rematch significantly bigger. Belfort benefited from great clips of him destroying opponents highlighted in a very effective commercial, as well as a strong undercard. Griffin had just been the light heavyweight champion and had a size advantage in Silva's second UFC fight at light heavyweight. That fight got a lot of support from the BJ Penn title fight in the top spot, but most saw Silva vs. Griffin as the real main event. In Silva's only other light heavyweight fight in the UFC he beat James Irvin on free TV. The fight, which went only 61 seconds, scored 4.46 million viewers, making it the third most-watched main event in the history of UFC's time on Spike TV.

Bonnar isn't an opponent anyone will see as a threat. Silva is as high as a 13.5-to-1 betting favorite for the bout. Betting wise, Bonnar is a bigger underdog than any opponent Silva has faced in his UFC tenure. Without Bonnar being a threat, the UFC's limited avenues to promote the story of the bout on television, and the fight taking place in Brazil, the event isn't going to do as well as a fight featuring the best ever moving up in weight should. With the UFC's Fox deal, the event's Countdown special will be relegated to Fuel TV which reaches a very limited audience. Due to the event taking place in Brazil, media coverage in North America won't be as high as it would be if it was taking place in the United States or Canada. Perhaps they can put together a great commercial, but it could just as well be underwhelming considering the short time they've had to put it together. They could have Bonnar do the rounds at ESPN, but he may not prove to be great at selling the fight in a short window and ESPN certainly won't push the bout as hard as they did July's Silva vs. Sonnen rematch.

The story of the bout, at least from Bonnar's perspective, is a good one. Earlier this summer, Bonnar gave an emotional speech on Fuel TV about retiring if he didn't get a fight against a big name. Had this fight not fallen in his lap, he may very well have never fought again. Now he not only has the opportunity to fight against a big name, but to change his legacy completely. If Stephan Bonnar never fought again, he'd be remembered for the first Forrest Griffin fight. That's certainly not a bad legacy and a far greater one than most, but now he has the opportunity to do something even greater. On October 13, Bonnar will step into the cage against the best fighter there's ever been in the prime of his career. Furthermore, he's going into his opponent's home turf where he's one of the most popular athletes in the entire country. It's like Rocky IV without the communism and hopefully less steroids. Not only would a win for Bonnar mark what would probably instantly be considered the biggest upset in MMA history, it would be among the biggest wins in MMA history period. It takes him from a career middle-of-the-road light heavyweight on the brink of retirement to an instant title contender.

For Silva, it's little more than a showcase bout - a demonstration of his immense skill. The concept the move to the light heavyweight division alone being a challenge for him was defeated when he passed his first two tests with flying colors. Sure, the last of those tests came three years ago, but he's shown no signs things should be any different the third go-round.

---
---
---




NEWS!



Minotauro vs. Herman, Maldonado vs. Teixeira rounds out UFC 153. Silva vs. Bonnar certainly wasn't the only bout made for UFC 153 this past week. When Anderson Silva was called to fight, he was with Antonio Rodrigo "Minotauro" Nogueira on a commercial shoot and Nogueira volunteered to fight as well. Nogueira will take on Dave Herman at the event in his first fight since Frank Mir broke his arm last December. The former Pride and UFC heavyweight champion was initially slated to come back in August at the Calgary show, but his injury was healing slower than expected. Hopefully his injury is fully healed now and he's not rushing back just to fight in his home town. Herman has lost two consecutive fights by stoppage to Stefan Struve and Roy Nelson. Fabio Maldonado successfully campaigned for the fight with Glover Teixeira after Rampage Jackson fell out of the fight with an injury. I'd imagine Maldonado was the only guy jumping at the chance to face Teixeira. Maldonado is coming off two consecutive losses against Kyle Kingsbury (who, interestingly enough, was smashed by Teixeira in May) and Igor Pokrajac, both by decision. Their styles should create a fun fight.

Aldo vs. Edgar still the plan going forward. Despite Edgar initially replacing Erik Koch to get the featherweight title shot in the first place, he will remain the top contender for Aldo's belt when the champion is ready to return. Koch has a legitimate gripe for being passed over, but Edgar is the more intriguing fight and the fight more people want to see.

Ultimate Fighter 16 premiere viewership falls flat. After disappointing ratings, UFC moved away from the live format for The Ultimate Fighter after just one season. The show returned to the taped format on Friday night to the worst premiere in series history with 947,000 viewers. The premiere is generally the highest rated episode of the show excluding the live finale, so it's unlikely to get any better from here. Last season, it took the show to the fifth episode to drop below a million viewers (which, incidentally, also did 947,000 viewers), with the season (and series) low coming six episodes later with 821,000 viewers. When the show aired on Spike TV from 2005-2012, the premiere was generally preceded by a live fight card which helped viewership. The first two seasons on FX, the fifteenth and sixteenth in the show's history, have not had the luxury of a live event lead in despite its proven success. Of course, as with last season, the main problem with the low number is the Friday night time slot, which is when television viewership is generally at its lowest.

The live vs. taped aspect is unlikely to have played a role in the decrease in this season's premiere rating against last season's as the importance of live television in general is usually overstated (there are some exceptions, but UFC TV events haven't shown to be one of them). The format of the show may be stale, but it's tough to tell if that's a major issue without moving the show to a better night or conducting market research. UFC president Dana White stated after last season that FX promised to move the show to a new night if ratings didn't increase this season, so that's at least one positive aspect to the low number. White insisted FX was happy with last season's ratings, but even so the Friday time slot is doing the UFC no favors. It's hurting their attempt to build a fight between the coaches, their promotion of PPVs during commercials, their ability to make the contestants stars, and the Primetime shows that sometimes follow TUF.








---
Thanks for reading; I hope you enjoyed it. Feel free to leave any feedback in the comment box or at the e-mail address below.
comments powered by