SPOTLIGHTS
MMA's 3R's 09.20.12: New Fights for UFC 153, Frank Mir and Strikeforce, DREAM's Parent Company Closes, and More
Posted by Jeffrey Harris on 09.20.2012

From Anderson Silva helping UFC 153 rise from the ashes from losing its main event superfight and Frank Mir going down to injury to DREAM's parent company closing up shop and more, 411's Jeffrey Harris breaks down the Right, the wRong, and the Ridiculous from the week in MMA!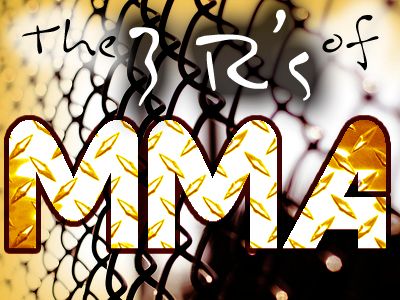 *The Column Concept*
Greetings loyal readers and welcome back to a brand new edition of The 3R's of MMA. The rules and format are still the same as I will be taking a look at the Right, the wRong, and the Ridiculous in the MMA world. The Right will be about the good to great fights or positive news items for the week or big fight announcements. The wRong will be the bad fights, showings or performances, and bad fight bookings. And the Ridiculous will be the worst of the world of MMA.

The 411 Ground and Pound Radio Show was back this week:



College football season is in full gear. And you know what that means? HOOK 'EM HORNS! The Texas Longhorns remained undefeated and won their third straight game of the season against the Ole Miss Rebels. The Rebels put up a tough fight and it looks like our defensive line will need to do some fine tuning since we can't afford mistakes like this later in the season.




Welcome back everyone to another, brand new exciting edition of the MMA's 3R's. The drought of UFC events since UFC 150 is about to end with UFC 152 this weekend and UFC on Fuel TV 5 a week later. Not only that, The Ultimate Fighter is back for a new season on FX with the Australia vs. UK version gearing up too.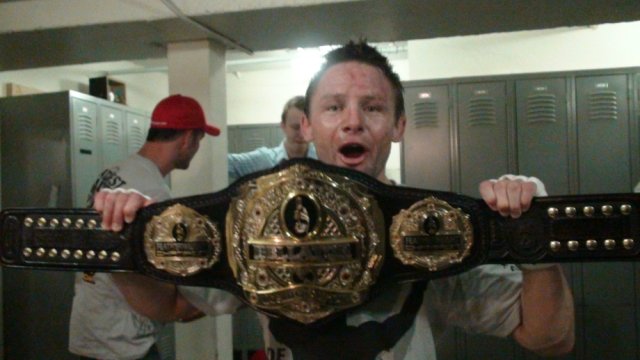 THE RIGHT:


The Ultimate Fighter: Carwin vs. Nelson: The Ultimate Fighter season 16 returned on FX with a two hour premiere broadcast. The show moved back to its regularly taped format so there were no live fights like last season. I think the show is still struggling on Friday when it should really be paired with other FX programming on like Wednesday or Thursday. I think Friday is just a bad night for the series. I'm looking forward to rest of the season and see if personalities like Carwin and Nelson are going to clash. Already, I think the tension between Roy Nelson and Dana White is being played up for the cameras. The disagreement over winning the fights to get into the house or trying to be exciting and go for broke came off as rather exaggerated. I think Nelson just likes to goof off for the cameras because that's his schtick.


The Ultimate Fighter season 17 premiered last week on FX.

New UFC 153 Fights: So Jose Aldo did not get out of that motorcycle accident injury free like his camp lied and claimed he did. So that awesome superfight we were hoping for at UFC 153 with Aldo and Frankie Edgar? It's off. What else? Quinton "Rampage" Jackson also got injured and that fight at UFC 153 is G-O-N-E. Luckily this all happened a month out rather than 8 days so UFC scrambled and put together several new fights for the card. Glover Teixeira now fights Fabio Maldonado. In the new main event Anderson Silva faces Stephan Bonnar in a light heavyweight contest, and Antonio Rodrigo Nogueira fights Dave Herman at heavyweight. Now is this as awesome as it looked when we thought we were getting Frankie Edgar vs. Aldo in the main event? No. But props to UFC and the fighters who stepped up for saving this card. I like the Nogueira/Herman fight a lot. I mean from the paying ticket perspective, the fans in Brazil now get to see Anderson Silva and their hero Nogueira fight. Now I mean, Silva vs. Bonnar is a bit of an odd pairing, but they could've done worse than Bonnar. Bonnar is at least coming off a three fight winning streak. To those that would complain this is risking the GSP superfight with Silva, that's pretty pointless at this juncture. For starters, GSP is set to fight Carlos Condit right now. That fight is still two months off. So the risk is already there regardless. The fight probably wouldn't happen until spring or summer at the earliest and even then we don't know how GSP will be feeling or how he will be coming out of the Condit fight. So doing a fight with Silva/Bonnar right now doesn't really risk the fight any worse than the current Condit/GSP title fight.


Stephan Bonnar will face off with Anderson Silva in a light heavyweight contest at UFC 153.

Brian Stann: Homecoming Ultimate Insider put together this great segment on the home life of Brian Stann. Stann talks about his experiences in Iraq and we get to see his family and home life as well as Stann's work for Hire Heroes USA. I think it's always great to do these personal pieces and Ultimate Insider is a great outlet for them.


Brian Stann is not just a mixed martial arts fighter.




THE wRong:

Frank Mir Injured; Out of Daniel Cormier Fight: Oy vey again. News came out this week that Frank Mir is now injured and he is not going to be facing Daniel Cormier on the November 3 Strikeforce card. So Frank Mir is a UFC fighter, but he was going to have a special fight in Strikeforce, but that's done now. I wonder if Tim Sylvia and his management are raring to get put back in this spot. The plague of injuries messing up main events continues


Frank Mir had to withdraw from his November 3 Strikeforce fight with Daniel Cormier due to injury.

DREAM Officially Over: DREAM was a long struggling Japanese MMA promotion. They'd been on the ropes for quite a while. But now that their parent company has closed up shop, that's the final nail in the coffin. DREAM hadn't been able to have an event since New Year's Eve, December 2011 with their Fight for Japan event. I think DREAM had some good fights and shows and from that perspective it is sad to see it go. There's very little in the way of MMA in Japan, but now that UFC has returned their this year and will be starting their own Japanese event series hopefully that will help cultivate talent and revive things over there some.




THE RIDICULOUS:

Nothing this week. Check back next week for the UFC 152 edition!

That's it for the R's. But what else is going on 411mania.com with yours truly, the 411mania Jack of All Trades? Well for starters, I will be interviewing MMA legend, UFC Hall of Famer, and former UFC Light Heavyweight Champion, Tito Ortiz! So be on the lookout.

Check out my exclusive interview with Joseph Benavidez, who fights in the inaugural UFC flyweight championship match at UFC 152 this month. You can read it HERE.

I also had an interview with UFC 153 combatant and former welterweight title contender Jon Fitch.

Over in games, check out my official review of Transformers: Fall of Cybertron on PS3.

Check out my official review of the hilarious British comedy The Inbetweeeners is now out in the US with a limited theatrical release.

Check out my official review of the most awesome action movie of the year with
The Expendables 2.

Check out some of my new and exclusive coverage from San Diego Comic-Con 2012.

For games check out my exclusive preview of Resident Evil 6 plus an exclusive interview with the game's producers.

I went to a special screening of Dredd 3D and got to speak with the stars for a roundtable interview session. So check out my interview with Karl Urban (Judge Dredd) and Olivia Thirlby. Look for my official review of the movie closer to the release in September.

Keep rocking it loyal readers. And like the great Buckaroo Banzai says, "Remember. No matter where you go . . . there you are."



* TWITTER *
* http://www.twitter.com/411mma *
* http://www.twitter.com/411wrestling *
* http://www.twitter.com/411moviestv *
* http://www.twitter.com/411music *
* http://www.twitter.com/411games *
comments powered by