SPOTLIGHTS
All The King's Men 9.24.12: Week 60 – Is UFC 153 Bound To Be A Bust?
Posted by Matt White on 09.24.2012

Rampage Jackson and Jose Aldo both were injured on the same day, forcing Anderson Silva and Stephan Bonnar to step up for the main event of UFC 153! But is it enough to save it from being a bad show? The 411 staff discusses!

ALL THE KING's MEN!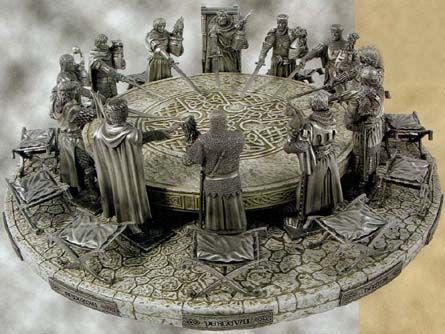 The Concept
The concept of the column is simple. As the "King" of the 411 Roundtable, I will pick a topic for discussion. The staff, or "Knights" of the old roundtable will then have the opportunity to state of they are FOR or AGAINST the week's topic, and then will have the chance to defend their position. Lets get to it…



With all the recent injuries to UFC 153, the event is a bound to be a bust.

Jonathan Solomon - DISAGREE: While the big Aldo/Edgar fight is history for the time being, I must admit I am still pretty stoked for UFC 153. The switch from Aldo/Edgar & Rampage/Teixeira to Anderson Silva vs. Stephan Bonnar and Minotauro Nogueira vs. Dave Herman (with Glover Teixeira vs. Fabio Maldonado) will have absolutely no ill impact on the excitement of the crowd. Those Brazilian fans are mad when it comes to their own (just ask Chael Sonnen, he's spoken about this several times), let alone legends like Nogueira and Silva. Lest we forget last summer when Nogueira returned to knock out Brendan Schaub in something of an upset, how emotional it became. While Stephan Bonnar doesn't move the needle at all, it doesn't matter. This isn't about Anderson Silva taking on a challenge from a top 10 fighter, it's about Silva filling in as a substitute to be the huge name on a card in his home country. There is nothing about all of it that spells bust?

With the big names at the top of the card, the rest of the show may be hit or miss right now. Whether it delivers (like 134 or 142 did) or not, we can only guess. There are some intriguing fighters scheduled to compete like Erick Silva (unfortunately, matched up against Jon Fitch) and Rony Jason. Plus, the rematch between Phil Davis and Wagner Prado months after Davis eye poked him comes to fruition about 200 miles from Wagner's hometown. Yes, it comes down to Brazilians fighting in their country for me and for one night before we eventually see GSP's return in November and the heavyweight title fight in December, 153 is a show not to sleep on.



Jeffrey Harris - DISAGREE: Not at all. I still find the card pretty compelling. Adding Nogueira vs. Herman was an extremely smart move. The last time Nogueira fought in Brazil it was a great moment for the UFC and the Brazilian fans in attendance. I mean Rampage fighting in and of itself is a crap shoot these days considering how unmotivated and out of shape he's looked in some of his recent battles. You still got interesting fights like rising welterweight prospect facing a former title contender in Jon Fitch. You also have Demian Maia fighting Rick Story which is a good fight for the welterweight division as well. They could've done worse than Bonnar vs. Silva. Silva is moving up in weight and he's catching someone who is actually on a winning streak at the moment. For a Brazilian card it's good news to get to see one of the all time greats perform regardless. Instead of being put in there against a former champion or main event right away, Glover Teixeira will get the chance to build up his resume before he's forced to be put in against a top 5 level competitor and we will still get to see Teixeira fight as well which is good. Now it's nowhere near as amazing as it looked when we had the Edgar/Aldo superfight and Rampage/Teixeira on top of everything else. But for a make new fights at the last minute, this was a good move and there are still compelling fights I want to see.






Wyatt Beougher - DISAGREE: While I have my doubts that we'll see a focused, exciting Anderson Silva here, those are mitigated by the belief that Bonnar is going to try to continually engage with the champion, for better or for worse, and also by the belief that Anderson Silva is going to be more motivated to put on a show for his home country, considering he missed out on that opportunity earlier this year for the Sonnen rematch due to scheduling conflicts. And as much fun as Edgar/Aldo could've been, I actually prefer this main event because of a little thing I like to call Frankie Edgar Fatigue. Simply put, I'm burnt out on Frankie Edgar, so him getting a little extra time off isn't breaking my heart. I am going to miss the Rampage/Teixeira fight, though. I don't think Fabio Maldonado is going to do any worse than Rampage would've against Teixeira, but at least a victory over Rampage would've left the rest of the UFC's light heavyweight division with little reason to turn down fights with Teixeira. When you factor in that we could potentially either see another Big Nog moment like we saw at UFC 134 or the last fight of his career (I can realistically see Nog retiring in front of his home fans if he loses to Herman), and that fight has the potential to be something special. Maybe I'm in the minority, but I think this card may've actually improved due to injury, but at the very least, I know I'm more excited for it.





 Stewart Lange - DISAGREE: Are you kidding? For some reason, I think I'm actually MORE excited for it now! This main event is so ridiculous it's brilliant and the re-jigged Teixeira fight should be more explosive than the fight with Rampage. I agree with Wyatt in that I just don't find myself caring about Frank Edgar at the moment and while I still want to see him take on Jose Aldo, I don't feel strongly enough about it to see it headline a card. Now, with Anderson Silva on board, this event takes a turn for the interesting, as we have the arguable GOAT taking on a guy who is pretty durable, albeit totally undeserving of cage time against him in Stephan Bonnar. I like Bonnar and hope he does better than everyone is saying he'll get on, but you can't help but feel like it could be a bad move for him. In a recent interview he'd hinted that he came out of retirement for this fight- which was news to me, quite honestly, but he genuinely has nothing to lose but his teeth. It may not be the most relevant UFC card of the year, but it could very well be one of the most fun. You mark my words.







Jon Butterfield - DISAGREE: While I'm sure this question was written in the immediate aftermath of the cancellation of both the main and co-main events, the fact is, the show still has Anderson Silva, Big Nog, a stand up war between Teixiera and Maldonado, the vicious Erick Silva against Jon Fitch, as well as Phil Davis, Demian Maia, and Rick Story. Not bad at all.

The main event is a bit dubious in terms of technical match making, but what it lacks in... well, sense, it makes up for in potential. Either Bonnar gets utterly dismantled, or we get a possible 'performance of the year'. Let's face it, nobody expects much from Bonnar in this fight, so even making it a close-fought affair will earn him serious plaudits - and given his sheer size (he'll dwarf Anderson), and clinchwork and propensity for dirty boxing (he had the best round anybody has had against Jon Jones, save perhaps for Lyoto Machida by using this), a vaguely competitive match isn't necessarily out of the question - merely very unlikely.

The co-main is obviously great, because Big Nog has a good shot at winning, and Big Nog winning in Brazil is awesome in itself. Add to this that the rest of the card (save much of the prelims) is decent, and it's hardly a bust on paper. In fact, it beats a lot of cards we've already this year.


Matt White - DISAGREE: Tough to agree with this one when Anderson Silva has stepped up and basically called out the entire Light Heavyweight Division. The last time he went up to the 205 class he simply outclassed a former champion. You take a very exciting fighter, Stephan Bonnar, and put him against Anderson Silva and I believe we're in line for something very exciting. I think there are two schools of thought on this, the popular one is that Anderson Silva is about to knock Stephan Bonnar's head into the 10th row in the first round and the not so popular one, Anderson Silva is going to knock Stephan Bonnar's head into the 10th row in the second or third round. An interesting fact about Stephan Bonnar is that he's only ever lost to champions, whether past or present. (With the exception of Krystof...but c'mon.) While I may be one of the few people that think Bonnar has a slight chance based on his recent fight where he took Kingsbury down and utilized a little bit more boring offense. I think he took this fight telling Dana and Joe that he is going to go out and get this fight and put on a show and that will lead to a pretty one sided stand up battle. The next part that gets this event to not be a bust is the fact that Big Nog and Dave Herman stepping up. This is a very winnable fight for Big Nog and the last time he won in Brazil, it was a feel good moment that will be remembered forever in the Brazilians MMA fan's mind. Glover is a very touted prospect and while he is taking a step down in competition it is very good to see him get another fight under his belt and we could see him take a huge step into the light heavyweight contender picture. Erick Silva is really going to show if he's a real contender in front of his hometown. Then in the fifth main card fight there is a great Prado/Davis match up. I really love this card and I while I think it is a step down in what it was, it's still a great card and I am not sleeping on it.



WHAT DO YOU THINK?
AND NOW WE FEAST…ON TWITTER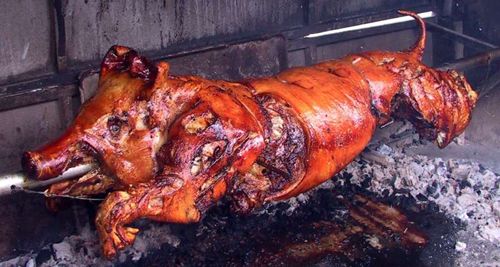 Your heart is free. Have the courage to follow it…TO CSONKA'S TWITTER!
http://www.twitter.com/411wrestling
http://www.twitter.com/411moviestv
http://www.twitter.com/411music
http://www.twitter.com/411games
http://www.twitter.com/411mma
comments powered by