SPOTLIGHTS
Monday Morning MMA 10.01.12: The Wi-Fi Free Edition!
Posted by Jon Butterfield on 10.01.2012

This week, we review UFC on Fuel 5, we preview UFC on FX 5, and we bring you the full fight between Aleksander Emelianenko and Kostya Gluhov! All this and more!



























Monday Morning MMA!



Welcome back to Monday Morning MMA, your colossal dose of all things Mixed Martial Arts! Having had a phenomenal time on press row at UFC on Fuel 5, myself and colleague Alex Watt are back and ready to take on the world! You can catch Watt's latest column Thoughts From Across The Pond right here! But now, let's get right down to the action…


---

Rewind! Review!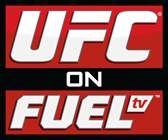 UFC on Fuel TV 5 - September 29, 2012 – Capital FM Arena, Nottingham

Heavyweight Bout:
Stefan Struve (25-5) df. Stipe Miocic (9-1)

Stefan Struve delivered a succession of pinpoint uppercuts to put away the previously-undefeated Stipe Miocic, racking up his fourth consecutive UFC win in the process. Much like with the Dave Herman fight, Struve displayed a striking game on par with all but the very best heavyweights in the world, proving too much for the Croatian-American even without fully realising the potential of his tremendous reach. Miocic, for his part, displayed a strong jaw and an iron will, and almost turned the tables on Struve in the second round with a flurry that wobbled, if not rocked him – but this was Struve's night to shine.



The Skyscraper:
Sky-High Potential!



Though the first round was far less spectacular than the second, Struve showed his physical toughness by battling through a series of hard body shots from Miocic, and began to grow in confidence as the fight wore on. In the second round, Struve upped his aggression levels, and had Miocic on the run on more than one occasion – and when referee Herb Dean stepped in at 3:50 of round two, it didn't come a second too early. Miocic, having absorbed two separate series' of debilitating combinations was out on his feet, as Struve underlined that he no longer needs to rely quite as heavily on his vaunted ground game. While 16 foes have been vanquished by submission, this was Struve's 7th career knock out – and his fourth in his last six wins.

Welterweight Bout:
Dan Hardy (25-10) df. Amir Sadollah (6-4)

Dan Hardy had to overcame a very game Amir Sadollah to post a home town victory that saw Nottingham's Capital FM Arena become a bubbling cauldron of partisan noise and energy, and the nature of the win may have caught many by surprise, as the kickboxer-cum-mixed martial artist out-wrestled Sadollah to take the final two stanzas. This wasn't lay-and-pray wrestling, however, as Hardy bloodied Sadollah on more than one occasion with scything, precision elbows, evidencing a new string on the 'Outlaw's' bow. While such an onslaught possibly caught Sadollah off-guard, Amir proved more than capable of trading on the feet with Hardy, arguably out-striking the Englishman for many of the sustained periods on the feet. He certainly appeared to take the first round on two of the judge's scorecards, racking up the points in an entertaining, if patient, striking battle. It was Hardy, however, who delighted the locals, dismissing Sadollah in a style once maligned by the 'Outlaw' himself.

Bantamweight Bout:
Brad Pickett (22-6) df. Yves Jabouin (18-8)

A sure-fire KO of the Year contender went down as Brad 'One Punch' Pickett lived up his moniker in scintillating fashion, dropping Yves Jabouin with a brutal uppercut – the follow up punches that punctuated the knock out merely served to outline Pickett's ruthlessness, but have no doubt, that was as clean a KO as we've seen this year. And it all started so promisingly for Jabouin, too! Arguably getting the better of the exchanges in the early going, 'Tiger's' technical edge in the kickboxing stakes ensured he stayed a step ahead of the Brit Bantamweight, before his lights were turned out in brutal fashion!

Pickett ends a run of three straight wins for Jabouin, and cements his position as a top 10 bantamweight.



'One Punch' – literally!



Welterweight Bout:
John Hathaway (17-1) df. John Maguire (18-4)

John Hathaway was in confident mood as he comprehensively out-pointed an uncharacteristically gun-shy John Maguire, besting 'The One' on the feet with a solid striking display. Maguire, despite throwing and landing a few shots in the first round, never looked like producing the kind of volume he'd need in order to spring the upset – and a single successful takedown in the third round couldn't stop the judges rendering a unanimous verdict in 'The Hitman's' favour. Hathaway, who took all three rounds across all three scorecards, will have few more dominant victories, as Maguire never threatened the Brighton native in any serious fashion.

Welterweight Bout:
Che Mills (15-5) df. Duane Ludwig (21-14)

Duane Ludwig's night ended in disappointing fashion, as a leg injury sustained amid a flurry of Che Mills' takedowns and top control ended his night prematurely. While Mills was certainly on top when Ludwig dropped to his back clearly hurt halfway through the very first round, there was no doubt the stoppage took some of the sweetness away from 'Beautiful' Che's victory – but with Mills advancing to 2-1 in the UFC, it's a certainty we'll be seeing much more from him in the future!

Lightweight Bout:
Matt Wiman (15-6) df. Paul Sass (13-1) vs

The unthinkable happened at UFC on Fuel 5, as submission specialist Paul Sass lost for the first time in his career – to a first round armbar applied by 'Handsome' Matt Wiman! Wiman overcame the Liverpool native on the mat to record his fifth UFC submission win in what proved to be an outstanding grappling exchange. Things looked bleak for Wiman early, as an ill-considered body kick was easily caught by Sass, who quickly countered with a slick takedown. Sass looked to make the most of top position by raining down elbows on the American, but such was his confidence in his jiu-jitsu that he sacrificed top position for an unlikely heel hook attempt – essentially offering Wiman a reprieve. The two then continued to look to submit one another, with Wiman even attempting to catch Sass in his favoured triangle, as well as an omoplata; but it was only when he straightened out Sass' arm mid-scramble that he cemented the win.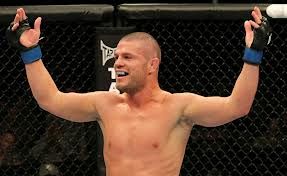 Matt Wiman looked sensational against Sass!



Light Heavyweight Bout:
Jimi Manuwa (12-0) df. Kyle Kingsbury (11-5)

Jimi 'Poster Boy' Manuwa must be wondering what Kyle Kingsbury's head is made from, after throwing at least two dozen crunching punches and knees that caused multiple fractures across his brow, only to see the charismatic 6'4 veteran continue to come forward! Kingsbury, who endured a hellacious first round that easily amounted to a 10-8, showed no shortage of spirit, grit, and determination, and even got back into the fight in the second stanza with a takedown – though by now, he was operating almost entirely on instinct and adrenaline. He may have even had the chance to win the fight in the third, such was Manuwa's jaded state by this point, but a sound decision from the cageside doctor saw the bout called off between the second and third stanza. With one eye completely swollen shut, Kingsbury could only kiss to the camera to the amusement of the crowd, as Manuwa was awarded the win in his UFC debut.

Featherweight Bout:
Akira Corassani (10-3) df. Andy Ogle (8-2)

Akira Corassani can consider himself a little fortunate to have picked up a win over Andy Ogle in his long-awaited full debut in the UFC, and he seemed to accept that himself in the aftermath of the fight. While Corassani probably took the first round by way of superior and more consistent striking despite being knocked down early, the second and third rounds saw Ogle ground the Swede and threaten with everything from a guillotine to ground and pound to a mounted crucifix – but two judges still saw the fight in Akira's favour, seeing him advance to 10-3.

Middleweight Bout:
Brad Tavares (9-1) df. Tom Watson (15-5)

There was a lot of expectation on the shoulders of Tom 'Kong' Watson coming in to his UFC debut, but by the end of the fight, few were convinced he'd done enough to best Hawaiian prospect Brad Tavares - and though one judge scored the fight in Kong's favour, the overwhelming feeling was that Brad had won by an even greater margin than the split decision suggested. The crux of the scoring came in round two, as Tavares reaped the rewards from the two other judges for a rear naked choke attempt that, in reality, was never particularly close to concluding the bout. Multiple takedowns in round three then secured the bout for Tavares, who had initially struggled to better Kong's straight-ahead striking style on the feet.

Welterweight Bout:
Gunnar Nelson (10-0-1) df. DaMarques Johnson (15-12)

Gunnar Nelson may have been a relative unknown heading in to this event, but following a lop-sided tilt with DaMarques Johnson, it's unlikely to remain that way for long. Displaying the ice cold calmness of a seasoned veteran, jiu jitsu ace Nelson made easy work of the Ultimate Fighter Season 9 contender, looking more than comfortable on the feet, before taking Johnson down and ensnaring him in his ruthless ground game. Composed and efficient, Nelson came through his UFC debut with consummate ease, finishing with a rear naked choke at 3:34 of round one – and though he claimed to be 'very excited' post-fight, Nelson's bizarrely emotionless demeanour suggested the exact opposite. This was, it seemed, entirely too easy for the Icelandic ace.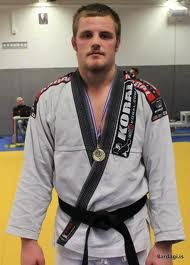 Nelson's Gunnar get excited one of these days!



Featherweight Bout:
Robbie Peralta (16-3) df. Jason Young (9-6)

Robbie Peralta needed just 23 seconds to see off Jason 'Shotgun' Young, landing a fight-ending right hook that sent the American Top Team representative crashing unconscious to the mat. Young, who had never before been finished by strikes, had no answer to the striking prowess of Peralta, who advances to 2-0 in the UFC.


---





The Best of the Rest



Bellator 74 saw Lyman Good (13-2) cruise through to the Season 7 semifinals with a dominant display against seasoned veteran Jim Wallhead (23-7). Wallhead, nicknamed 'Judo Jimmy', just couldn't match his opponent on the feet, eating several good hooks, knees, combos and leg kicks, dropping the fight 29-27 across all three scorecards – with Good easily able to afford a point deduction due to a pair of low blows…

It was a slightly closer affair as Mariusz Zaromskis (19-6) also advanced, however, improving to 3-0 in Bellator at the expense of Nordine Taleb (8-2) in the process. Taleb suffered a pair of knock downs that ultimately proved very costly, with Zaromskis scoring with a spinning back fist in the first stanza, a stiff left in the second, before punctuating the third with a head kick that recalled his excellent run in DREAM – though the latter only staggered Taleb. The scores rendered read 30-27, 29-28 x2, all in favour of the Lithuanian.



Mariusz Zaromskis vs Nordine Taleb Highlights




Little known Russian Michail Tsurev (24-2) will also join Good and Zaromskis in the semi-finals, as he extended his unbeaten run to 11 straight fights at the expense of Tim Welch (9-4). Tsurev must be concerned about his gas tank, however, as he appeared to tire in the second round, though he held just enough in reserve to secure a rear naked choke at 1:57 as his jiu jitsu proved too slick for the US prospect.

Finally, Andrey Koreshkov (11-0) out-pointed Jordan Smith (17-4-1) to condemn the Utah native to his second successive Bellator defeat. Koreshkov relied on superior striking to subdue 'Mata Ele', taking the fight 29-28 across the cards – though Smith failed to capitalize on an opportunity to submit Koreshkov in the second round, when he came close to locking in a rear naked choke.



Shooto: 10th Round saw 115 lb Champion Mikihito Yamagami (8-2) successfully defend his title against former flyweight prospect Junji Ito (9-4) by second round rear naked choke. Yamagami, who won the title with a 41-second KO of Junji Ikoma, continued to impress, and continues to prove that even at such a low weight class, fights do get finished – Ito, however, didn't tap, instead succumbing to unconsciousness at 1:36 of the second stanza.

Another big winner at the event was Shintaro Ishiwatari (14-4-4), who bested UFC veteran Caol Uno (26-16-5) in a featherweight tilt. A natural bantamweight, Ishiwatari moved up a weight class and did so brilliantly, proving size isn't everything with an outstanding display. Slams and suplexes from Ishiwatari underpinned a useful speed advantage on the feet, and though Uno pushed the pace throughout and threatened with his submission skills, Ishiwatari would not be denied. Shintaro took the fight by unanimous decision.



M-1 Challenge 34 saw Aleksander Emelianenko (21-5) overcome European kickboxing champion Konstantin Gluhov (24-11) by Unanimous Decision across the course of three rounds. Emelianenko managed to avoid the notoriously heavy artillery of Gluhov on the feet, opting to take the fight to the canvas in all three rounds, making a mess of the Latvian in the process. Find the full fight below!



Aleksander Emelianenko vs Konstantin Gluhov





---

Coming Up On Tap!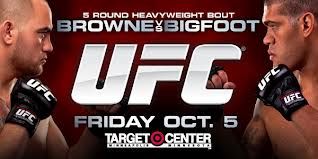 UFC on FX 5 - October 5, 2012 – Target Centre, Minneapolis, Minnesota

Heavyweight Bout:
Travis Browne (13-0-1) vs Antonio Silva (16-4)

Undefeated heavyweight colossus Travis Browne is currently 4-0-1 in the UFC, having posted wins over James McSweeney, Stefan Struve, Rob Broughton, and Chad Griggs – but a draw with Cheick Kongo at UFC 120 could so easily have tarnished his perfect record, had it not been for a point deduction for the Frenchman. Still, the nature of his dominant wins over Struve and Griggs in particular point to Browne being the top prospect in the promotion today, something Antonio 'Bigfoot' Silva will be only too aware of ahead of Friday's clash.

Silva, sacrificed (almost literally) to Cain Velasquez in his UFC debut, will need a win here to cement his place in the upper echelons of the heavyweight division – but the imposing Browne is likely to surrender little in terms of size, strength and athleticism, making this an interesting test of both men's skillsets. Most famous for his crushing win over Russian kingpin Fedor Emelianenko, 'Bigfoot's' bloody dismantling at Velasquez's hands have many putting Cain on a pedestal alongside UFC Heavyweight Champion Junior dos Santos, but Browne has little reason to doubt his ability to improve to their level. That could all change if he cannot overcome the 6'4 Brazilian Jiu Jitsu ace at UFC on FX 5.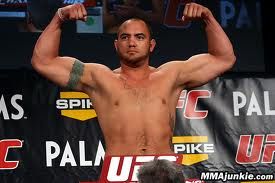 Travis Browne:
Ever-Improving



For Browne, avoiding winding up on the bottom is an absolute must, as 'Bigfoot' has proven himself to be one of the most skilled 265-pound athletes in MMA today. With excellent top control and some devastating ground and pound in his locker, Silva will look to capitalize on any opportunity to rain down some heavy leather on Browne, but getting the fight down may be easier said than done. Still, if he can accomplish it with either a trip from the clinch or a standard takedown, it's likely to be along night for Browne, who cannot be favoured to scramble free of 'Bigfoot's' clutches. But on the feet, Browne may have a slight advantage. While Bigfoot is by no means a poor striker, he is certainly not as dynamic or as creative as Browne, and his chin has looked iffy at best to boot (just ask light heavyweight Mike Kyle). Having said that, the question asked in this bout is unlikely to boil down something as simple as 'can Browne keep it on the feet', and you can expect this one to be one of the better near-super heavyweight fights, just so long as it's potentially-multi levelled goodness doesn't drag on too long…

Welterweight Bout:
Jake Ellenberger (27-6) vs Jay Hieron (23-5)

Chief amongst the debutants at this event is Jay Hieron, the Bellator tournament winner who came within a whisker of dethroning company champion Ben Askren in a fight that resulted in an ultra-tight split decision. Still, 11-1 in his last 12 even factoring in that result, Hieron has been on a real roll outside of Zuffa, and could easily have been considered the top non-UFC welterweight on the scene prior to his recent signing. Wins over Jason High, Jesse Taylor, Joe Riggs, Brent Weedman and Rick Hawn suggest Hieron is more than equipped to deal with most UFC competitors – but Jake Ellenberger isn't 'most competitors'.

A double-tough powerhouse possessing outstanding power, Ellenberger also has a strong wrestling base that Hieron will struggle to circumvent. Clearly Hieron would like to drag Ellenberger to the mat and dominant from top position, but getting there will be easier said than done – and while the fight remains vertical, Ellenberger will be an ever-present threat. Such factors will make for an intriguing bout, with the winner certain to take their place near the very top of the welterweight ladder.

Flyweight Bout:
Jussier da Silva (14-1) vs John Dodson (13-5)

Once considered the number one flyweight in the world, Nova Unaio Kimura's Jussier da Silva will take on another top 125 lb pioneer in John Dodson - who is currently 2-0 in the UFC, and who has never been finished. Still, don't discount slick submission specialist 'Formiga' da Silva's mat-based arsenal, which has accounted for four-straight opponents, though this remains a big ask for the Brazilian in his Zuffa debut. Whatever happens, and whoever wins, this one should be incredible – it was, after all, once considered a flyweight 'dream fight'.

Welterweight Bout:
Josh Neer (33-11-1) vs Justin Edwards (7-2)

A mismatch in terms of experience, this fight will be a very tough assignment indeed for 1-2 UFC welterweight Justin Edwards. With Josh Neer having proven himself capable of winning by both TKO and submission (as well as fighting at a good level), it's hard to see how the 'Dentist' can be overlooked here. Well-rounded, tough, and a clinical finisher, Neer must come in a strong favourite – though Edward has almost nothing to lose…

Lightweight Bout:
Jeremy Stephens (20-8) vs Yves Edwards (41-18-1)

As unlikely as it sounds, Jeremy Stephens could be just one loss away from being cut by the UFC. Currently riding a two-fight losing streak, the ever-game Stephens has been bested on the scorecards by Anthony Pettis and Donald Cerrone back-to-back, but this remains a big ask for 60-fight veteran Yves Edwards. 3-2 in his current UFC run, 15-year veteran Edwards has lost two of his last three outings, with this fight looking a similar prospect to his defeats to Sam Stout and Tony Ferguson. While Edwards will beat the majority of UFC lightweights, the 7-7 Stephens could be too efficient on the feet, and should out-point the Texan in the end.

Lightweight Bout:
Danny Castillo (14-4) vs Michael Johnson (11-6)

Danny Castillo continues to fight with regularity, and will be looking to add to his current three-fight win streak. With Shamar Bailey, Anthony Njokuani and John Cholish all behind him, the skilled wrestling proponent from Team Alpha Male will undoubtedly feel confident he can ground the powerful Michael Johnson, but given the drastic improvements made by Johnson since linking up with the Blackzillians, that could be easier said than done. Johnson will take heart from a vaguely comparable win over Shane Roller, which he has since followed with a solid striking display in a win over Tony Ferguson, and should be equally confident of picking up the win (and further momentum) here.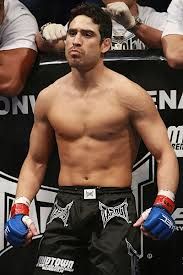 Danny Castillo:
Last Call For MJ



Lightweight Bout:
Thiago Tavares (17-4-1) vs Dennis Hallman (51-14-2)

Two fighters who excel at finding faults in their opponents game plans, Thiago Tavares and Dennis Hallman may well throw tactics out the window here, and simply put their respective grappling skills to the test. If that doesn't happen, Tavares could very well find himself with an advantage on the feet, but like in previous fights, Hallman is likely to want to get this fight down to the mat as soon as he can. While the urgency levels in this regard won't be anywhere near as high as they were when Hallman outclassed John Makdessi on the deck, 'Superman's' usual M.O. is likely to wind up embroiling Tavares in a potentially fun-filled mat-based exchange.

Lightweight Bout:
Jacob Volkmann (14-3) vs Shane Roller (11-6)

Jacob Volkmann saw a five-fight win streak snapped at the hands of submission whizzkid Paul Sass recently, while Roller ended a three-fight losing skid with a decision win over John Alessio. Roller's tactics in that particular raised the ire of his soon-to-be-cut foe, so he'll be hoping this one winds up being more exciting than it appears on paper… Despite the differences in their respective runs, either loser could well see their head on the chopping block if this one doesn't catch fire…

Featherweight Bout:
Diego Nunes (17-3) vs Bart Palaszewski (36-15)

Diego Nunes has been the sacrificial lamb for two big-name weight-class cutters recently, as both Kenny Florian and Dennis Siver have used him as a stepping stone to the featherweight division's top ten. Bart Palaszewski is an entirely different animal, however, and a veteran of the weight class. Having gone 1-2 in his last three outings, 'Bartimus' has lost to Kamal Shalorus and Hatsu Hioki, but holds wins over Tyson Griffin and Anthony Pettis which show that he is indeed capable of great things. Nunes, who has gone to a decision in every single one of his 9 Zuffa fights, will almost certainly hold his own, however, and this should be a very competitive, three-round striking bout. The more technical it is, the more it should favour Nunes… Bartimus will almost certainly want it to descend into a brawl.

Also on the card:

Flyweight Bout:
Darren Uyenoyama (7-3) vs Phil Harris (21-9)

Lightweight Bout:
Carlo Prater (30-11-1) vs Marcus LeVesseur (21-6)

Welterweight Bout:
Mike Pierce (14-5) vs Aaron Simpson (12-3)


---

Championship Roll Call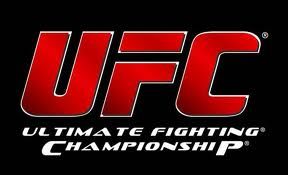 Junior dos Santos - UFC Heavyweight Champion

Won the title from Cain Velasquez back on November 12, 2011 at UFC on FOX 1

Jon Jones - UFC Light Heavyweight Champion

Won the title from Mauricio "Shogun" Rua back on March 19, 2011 at UFC 128

Anderson Silva - UFC Middleweight Champion

Won the title from Rich Franklin back on October 14, 2006 at UFC 64

Georges St. Pierre - UFC Welterweight Champion *(currently sidelined with injury)

Won the title from Matt Serra back on April 14, 2008 at UFC 83

Carlos Condit - UFC Interim Welterweight Champion

Won the title from Nick Diaz back on February 4, 2012 at UFC 143

Benson Henderson - UFC Lightweight Champion

Won the title from Frankie Edgar back on February 25, 2012 at UFC 144

Jose Aldo - UFC Featherweight Champion

Won the title from Mike Brown back on November 18, 2009 at WEC 44

Dominick Cruz - UFC Bantamweight Champion *(currently sidelined with injury)

Won the title from Brian Bowles back on March 6, 2010 at WEC 47

Renan Barao - UFC Interim Bantamweight Champion

Won the title from Urijah Faber back on July 21, 2012 at UFC 149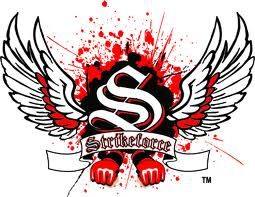 Luke Rockhold - Strikeforce Middleweight Champion

Won the title from Ronaldo "Jacare" Souza back on September 10, 2011 at Strikeforce: Barnett vs. Kharitonov

Nathan Marquardt - Strikeforce Welterweight Champion

Won the title from Tyron Woodley back on July 14, 2012 at Strikeforce: Rockhold vs. Kennedy

Gilbert Melendez - Strikeforce Lightweight Champion

Won the title from Josh Thomson back on December 19, 2009 at Strikeforce: Evolution

Ronda Rousey- Strikeforce Bantamweight Female Champion

Won the title from Miesha Tate back on March 3, 2012 at Strikeforce: Tate vs. Rousey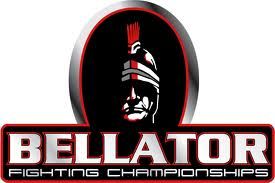 Cole Konrad - Bellator Heavyweight Champion

Won the title from Neil Grove back on October 14, 2010 at Bellator 29

Christian M'Pumbu - Bellator Light Heavyweight Champion

Won the title from Richard Hale back on May 21, 2011 at Bellator 45

Ben Askren - Bellator Welterweight Champion

Won the title from Lyman Good back on October 21, 2010 at Bellator 33

Michael Chandler - Bellator Lightweight Champion

Won the title from Eddie Alvarez back on November 19, 2011 at Bellator 58

Pat Curran - Bellator Featherweight Champion

Won the title from Joe Warren back on March 9, 2012 at Bellator 60

Eduardo Dantas - Bellator Bantamweight Champion

Won the title from Zach Makovsky on April 13, 2012 at Bellator 65

Zoila Gurgel - Bellator 115lb Women's Champion

Won the title from Megumi Fujii back on October 28, 2010 at Bellator 34


---

Upcoming Events


UFC 153 - October 13, 2012 – HSBC Arena, Rio de Janeiro, Brazil

Light Heavyweight Bout:
Anderson Siva (32-4) vs Stephan Bonnar (15-7)

Light Heavyweight Bout:
Glover Teixeira (18-2) vs Fabio Maldonado (18-5)

Heavyweight Bout:
Antonio Rodrigo Nogueira (33-7-1) vs Dave Herman (21-4)

Welterweight Bout:
Jon Fitch (23-4-1) vs Erick Silva (14-2)

Light Heavyweight Bout:
Phil Davis (9-1) vs Wagner Prado (8-0)

Welterweight Bout:
Demian Maia (16-4) vs Rick Story (14-5)

Featherweight Bout:
Rony Jason (11-3) vs Sam Sicilia (11-1)

Lightweight Bout:
Gleison Tibau (25-8) vs Francisco Trinaldo (11-1)

Heavyweight Bout:
Gabriel Gonzaga (13-6) vs Geronimo Mondragon (31-14)

Featherweight Bout:
Diego Brandao (14-8) vs Joey Gambino (9-1)

Middleweight Bout:
Sergio Moraes (6-2) vs Renee Forte (7-1)

Middleweight Bout:
Luiz Cane (12-4) vs Chris Camozzi (17-5)

Lightweight Bout:
Reza Madadi (12-2) vs Cristiano Marcello (12-4)


---





Tap That!



Well, that's it for this edition of Monday Morning MMA! Join us again next week, where we'll break down UFC on F/X 5, as well as all the indie action, and we'll see the RETURN of 'Smart Money', replete with scoring! Oh yes! Have a great week everybody!

comments powered by