SPOTLIGHTS
The Blueprint 10.04.12: Browne vs. Bigfoot
Posted by Patrick Mullin on 10.04.2012

The UFC hopes to right the wrongs of its last FX card with a heavyweight sized offering. Travis Browne is arguably the hottest heavyweight prospect in all of mixed martial arts. Bigfoot Silva has managed to brutalize the likes of Fedor Emelianenko during his successful career. Theyĺll collide on Friday night and weĺll tell you who walks out with their hand raised.

Welcome once again my friends to another edition of Frank Lloyd Wright's favorite mixed martial arts column. This is of course The Blueprint. Yes as is customary we're going to analyze a fight for you the fans and tell you the likely outcome. This edition sees a fast rising star of the heavyweight division fighting a battle tested veteran still looking for his first UFC victory. Travis Browne is trying to punch his way into contention whilst Antonio Silva is trying to stay alive with a victory.

Since coming into the UFC from Strikeforce we've seen Antonio Silva beaten to a bloody pulp by former champion Cain Velasquez. Prior to that he had won 9 of his last 11 bouts and looked to be a serious contender to a championship. Travis Browne has yet to taste defeat in his career as a heavyweight destroyer. We'll start our expert analysis with the betting underdog Bigfoot.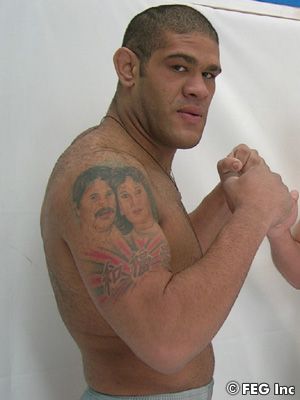 Antonio "Bigfoot" Silva
Height: 6'4
Reach: 82 inches
Record: 16 Wins(11 KO, 3 Submission, 2 Decision) 4 Losses(3 KO, 1 Decision)
Strengths: KO Power, Size, Grappling Offense
Weaknesses: Speed, Strike Defense, Stamina



Antonio Silva's Keys to Victory

1) Use Your Size - With a name like Bigfoot you know that a guy isn't exactly going to be a midget. That being said while his acromegaly is technically considered a disease(gigantism) it also can be an advantage if he chooses to use it as such. If there is a highlight win in Silva's career it has to be his two round mauling of Fedor Emelianenko, historically the greatest heavyweight we've seen in mixed martial arts to date. The biggest factor in that fight was Silva's ability to use his size effectively. By using his massive frame he was able to keep Emelianenko pinned down and pound him relentlessly enough to shut his eye and cause a stoppage from the ring doctor.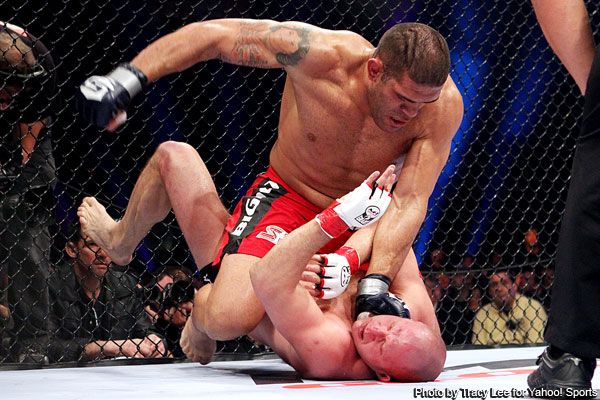 We have yet to see Travis Browne have to fight off of his back against a dangerous opponent. He's a big heavyweight and as we all know its difficult for the bigger guys to fight effectively after being grounded for any length of time. If Bigfoot is able to put his weight on top of Browne and work him over during that time he could make this fight a very easy one for himself. Despite what Royce Gracie would have you believe, size DOES matter.


2) Be the Aggressor - Being at a speed disadvantage is never a good thing in a fight. However as history has pointed out, the way to negate speed is pressure. Silva will serve his best interests by taking the center of the cage and forcing Browne to be on the defensive, utilizing footwork to reset and forcing him backward against the cage. When Browne is put on the defensive as he was against Cheick Kongo he has yet to show that he can still fight effectively.


Were it not for a point deduction for Kongo grabbing his shorts, Browne would have a loss on his UFC ledger right now. Kongo is far from an excellent wrestler while Silva holds black belts in both judo and Brazilian jiu jitsu. Silva is certainly well trained enough to utilize his size to combat Browne's offensive output. Whether or not he uses his training is another story, but if he wants to win this fight it is a critical key to victory for him. If he wants an easier night he can press Browne up against the fence and force him to cover up and resist rather than fight.


3) Open Up the Right Hand - If there's a single thing that Antonio Silva can do to win this fight its land a big right hand on Travis Browne. Its his best offensive strike and when you can land your best weapon why not try to do it early and often? With an 82 inch reach and 6'4 frame that right hand can have a lot of leverage behind it which is the most important factor for a devastating blow. All it takes from someone the size of Bigfoot is one clean strike to put you to sleep, especially when its his right cross.


Antonio Silva's Perfect Strategy - From the outset Bigfoot needs to take the lead and avoid anything resembling a backward step. Pump your 1-2's consistently enough to force Browne to find his back touching the fence. As soon as that happens you can clinch with him and use a trip takedown to put him into a defensive position. We haven't seen Browne get off of his back against someone yet so its not out of line to think he can't do it against a literal giant. From there Bigfoot can implement the same gameplan he used against Fedor and work hammerfists to brutalize Browne and shut his eyes or set him up for an eventual knockout victory.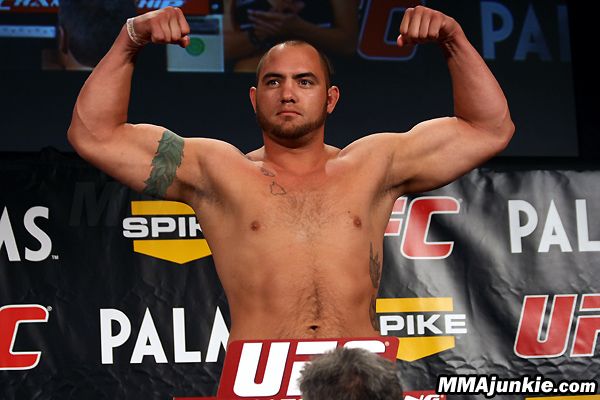 Travis Browne
Height: 6'7
Reach: 78 inches
Record: 13 Wins (9 KO, 2 Submission, 2 Decision) 1 Draw
Strengths: KO Power, Aggression, Size
Weaknesses: Wrestling Defense, Stamina, Mental Errors


Travis Browne's Keys to Victory


1) End it Quickly - Browne has been at his best when he's able to connect early. Travis realizes he doesn't get paid by the hour and goes into a fight looking to get out of it as soon as possible. That strategy won't hurt him against Bigfoot. Silva is notoriously slow in all facets of the game and a quick strike against him is likely to succeed. Speed kills and while Browne is not the quickest heavyweight on the block there's no doubt he can still expose how slow Silva is with offense of his own.


2) Avoid Submissions - After his win over Chad Griggs, Travis Browne was the recipient of many compliments regarding his submission game. Browne was able to finally submit a name opponent in a UFC bout with good, textbook BJJ technique by catching Griggs in an arm triangle choke. Improvement is always great to see in a fighter but all too often we see someone believe too much in their own hype. When a kickboxer shows even the slightest hint of improved wrestling all of a sudden they believe themselves to be Dan Gable and lose fights because they don't play to their strengths.






While Browne's improvement was certainly a step in the right direction to show his potential as a contender I don't think it will help him in this bout. Silva has some of the best submission training available as a member of Team Nogueira and has been training in judo and jiu jitsu since prior to Browne making his professional debut. So long as Travis avoids trading submissions with his more experienced foe and uses his training to avoid it he should be ok.


3) Get in Get out - Browne can ill afford to allow Silva to tie him up on the inside due to his superior grappling ability. Thus when attacking with the shorter reach Browne must employ a strategy of landing scoring blows and getting away from Silva's strikes and reach before he can retaliate. Studying tapes of defensive minded boxers with shorter reaches who often fight larger foes like Floyd Mayweather and Manny Pacquiao is a good idea to help Browne find techniques that work.


It may not be the most exciting strategy, but being an undefeated heavyweight is a rare thing in the UFC and Browne can ill afford to lose that bargaining chip when trying to land big fights. Browne should be much more defensively aware of what is coming at him as Silva presents his most dangerous opponent to date. The entire object of combat sports is to hit and not be hit. For Browne to win easily executing this technique is crucial for him.


Travis Browne's Perfect Strategy - To be honest the best thing Travis Browne can do is to throw combinations early and often against Antonio Silva. Bigfoot for all his tools is very slow and defensively inept and throwing lots of strikes against him is a surefire way to land some. If you can rock Bigfoot early before he's warmed up he becomes very easy to hurt and exploit and work towards a finish. If Bigfoot lasts through the first round all Browne has to do is fight at a measured pace while initiating the action and he'll keep Bigfoot guessing and passive and likely win on points.


Final Prediction - In a fight between two big men its very difficult to predict an outcome, solely because all it takes from either is one good clean punch to end the fight. However in the speed vs. pressure fight I have to favor Browne because I've yet to see Bigfoot fight effectively as a pressure fighter. I think its very likely he'll be lit up by Browne's power punches and finished by them some time late in the second round.


And the Winner Isů - Travis Browne, TKO, Round 2

comments powered by