SPOTLIGHTS
All The King's Men 11.30.12: Week 63 – Is The GSP vs. Silva Superfight Best For MMA?
Posted by Larry Csonka on 11.30.2012

Many feel that booking George St. Pierre in a superfight against Anderson Silva is unfair to Johny Hendricks following his win at UFC 154. But fair or not, is GSP vs. Silva the best move for mixed martial arts as a whole? The 411 staff takes a look!

ALL THE KING's MEN!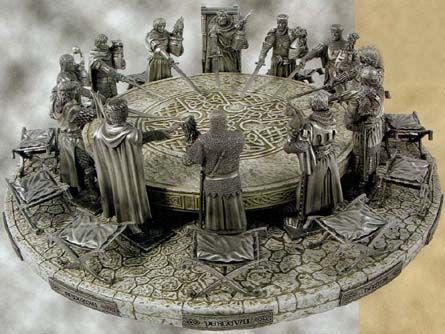 The Concept
The concept of the column is simple. As the "King" of the 411 Roundtable, I will pick a topic for discussion. The staff, or "Knights" of the old roundtable will then have the opportunity to state of they are FOR or AGAINST the week's topic, and then will have the chance to defend their position. Lets get to it…



SUPERFIGHT: GSP vs. SILVA
Following his decisive victory at UFC 154, most feel that Johny Hendricks has earned a UFC Welterweight Title shot. While it may be unfair to Johny Hendricks, booking the GSP vs. Anderson Silva superfight is the best move for the sport of MMA.

Patrick Mullin - AGREE: MMA has sort of plateaued a bit in terms of rising in popularity in its main markets. The thing that would kick it into high gear would be to make a legitimate superfight between its two biggest draws and longest reigning champions. If you have the opportunity to do MMA's equivalent of a Marvelous Marvin Hagler vs. Sugar Ray Leonard fight you have to do it. Apologies to Johny Hendricks who has been nothing short of awesome but what's good for the goose is not necessarily good for the gander. Anderson Silva vs. Georges St. Pierre is what the fans want. Its what the UFC wants. Its what the media wants. Don't handicap the sport as soon as it stands to gain huge ground with this fight.





Jeffrey Harris - AGREE: While I'm not a big fan of this fight or match-up the time seems to be right to do it. Both fighters would stand to make a huge amount of money and it could very well lead to UFC's largest gate and PPV buyrate ever. My only concern is making the rest of the card big enough and the litany of injuries the UFC has had as of late. I liked Mark Radulich's idea of freezing the fighters in carbonite and thawing them out the day of the PPV. My other hope is both guys decide not to retire after this fight call it a career since both are still the reigning champions of their respective divisions and there are potential contenders for them to fight. Even if GSP gets smashed by Silva, he should still be willing to defend the welterweight title.




Samer Kadi - AGREE:

Anderson Silva:

- Undefeated in the UFC with a record of 16-0
- 17 fight winning streak
- Finished 14 of 16 UFC fights
- 10 consecutive middleweight title defenses and counting (should have been 11 had it not been for Travis Lutter's fat ass not making weight).
- 3 wins at light heavyweight.
- Notable wins: Rich Franklin (twice), Nate Marquardt, Dan Henderson, Forrest Griffin, Chael Sonnen (twice), Vitor Belfort, Yushin Okami.

Georges St-Pierre:

- 23-2 in his MMA career.
- 10 fight winning streak
- Undefeated in almost 6 years
- 2 time welterweight champion
- 7 consecutive welterweight title defenses and counting
- At one point, won 33 consecutive rounds
- Notable wins: Karo Parisyan, Jay Hieron, Jason Miller, Frank Trigg, Sean Sherk, BJ Penn (twice), Matt Hughes (twice), Josh Koscheck (twice), Matt Serra, Jon Fitch, Thiago Alves, Jake Shields, Carlos Condit.

As you can see, these two are the greatest fighters the sport has ever seen and it's not even debatable. There is no way to feasibly argue that a fight between the two best fighters in MMA history is not great for the sport. Johny Hendricks can wait.


Scott Kuczkowski - DISAGREE: I'll be a little honest about UFC 154; I DVRed the event and didn't bother to watch it until Monday – that's how excited I was about GSP's return. In fact, that's how excited I was about finally seeing something happen with the Welterweight Division. The UFC allowed the Welterweight Division to become about as exciting as a Cheick Kongo fight by letting their interim champ sit out for 9 months and wait for the true Champ, who hadn't fought since before my 15 month-old daughter was born. Pretty much, I'd nearly forgotten there was even a welterweight division.

Notwithstanding, I thought the main event was quite good, so good in fact that it left me wanting to see GSP defend his belt against some of the guys who have been patiently climbing the ranks in the hopes that one of these elusive titles would be put up for grabs. I think Johny Hendricks made a perfect case for a title shot, and for the UFC to let that slip by is an injustice. "Strike while the iron is hot" is an apt phrase for this situation, because Johny Hendricks isn't going to get any hotter than he is right now. Is a super-fight really going to do more justice for the welterweight division? Having the champ sit out and prepare for a fight that won't determine a champion or affect the welterweight rankings?

Some writers on this site are going to try to sell you that this will determine the greatest fighter in the history of MMA. Their logic is that crowning this person will somehow do wonders for the sport of MMA, but I can't follow that mode of thinking. While a super-fight might be a good event and do great PPV numbers, what is ultimately does is hold up two divisions for nearly a year.

Ultimately, I think the winner will be the guy who can best adapt to fighting outside his ideal weight. Silva is dominant at 185 and GSP is dominant at 170; while those 15 pounds might not seems like much, the fact is that both guys will probably be fighting at a weight that they don't normally fight at, which means conceivably one or neither will be at his absolute best.

Do I think it will be a good fight and do great numbers? Sure, I even look forward to seeing it. But, I don't think taking two guys who are the best in their respective divisions and asking them to fight outside the parameters where they've enjoyed their most success will prove who is the absolute best. I think Silva would beat GSP at 185 and GSP would beat Silva at 170 (if he could even make the weight and still compete.) Putting them together somewhere in the middle is really just setting up a result that will have an asterisk on it.

Have GSP fight Hendricks and have Silva fight Bisping or Weidman and keep the divisions moving.


Jonathan Solomon - AGREE: I am a HUGE Johny Hendricks fan and have watched his career unfold with great intrigue since 2008. Today, he's on the best run any welterweight has had in years with the lone exception being Georges St. Pierre. From a stylistic standpoint, he poses a unique threat to GSP that not too many of his opponents have in the past. That threat comes from a two-time NCAA Division I national champion and four-time All American wrestler who happens to posses as much power in his punches as any other fighter in the welterweight division. Look at the opponents GSP has fought since he regained the title in 2008 (Jon Fitch, B.J. Penn, Thiago Alves, Dan Hardy, Josh Koscheck, Jake Shields and Carlos Condit) and none of them can compare.

So, why in the world would I agree with the statement being asked of us? Easy. Say what you want about Anderson Silva being too big for St. Pierre and it not being a fair fight. Argue that GSP is at a great disadvantage while the better fight is between Silva and Jon Jones and you are correct.

Still, assuming Georges does not refuse the fight, it's easily the most profitable fight available in UFC history. From a pay-per-view standpoint as well as that of the live gate plus media coverage. Undebatable are the facts that Silva and St. Pierre are the best two fighters in the company's history and among the few who can be considered the best of all-time in MMA history.

The UFC can shoot for at least 70,000 people in Canada, Texas or Brazil (publicly, Dana White says they would aim for 100,000 at Cowboy Stadium in the U.S.). All of this would be amazing for the sport. It's not everyday this kind of interest is available, let alone in recent years when we've seen plenty of former top fighters fall by the wayside and an immense amount of injuries.

In a perfect world, this fight happens in the late spring or sometime in the summer. Theoretically, this means both men do not return as champions to their respective divisions until the fall or winter (about exactly one year from now). Does that suck for Johny Hendricks at 170 and Michael Bisping/Tim Boetsch/Alan Belcher/etc. at 185? Hell yeah it does, but not a single one of those fights comes close to the popularity/excitement/business of the dream fight between Silva and GSP.


Alex Rella - AGREE: The fight to determine the best fighter of all time should really happen. It wouldn't be the end of the UFC if it didn't happen as both fighters have some top contenders lined up but now is the best opening for it. GSP is finally back and there isn't a true number one contender for Silva at the moment. Also the two fighters may not be untouchable for much longer. If this fight gets put on hold and either fighter were to drop their title, the draw of the fight would drop a little. And if the fight happens in May, it should sell out wherever it is and should do huge numbers on ppv.






Dan Plunkett - AGREE: Kuch's argument that the super-fight holds up two divisions it true, but that doesn't mean the fight isn't the best move for MMA. In 2009 when BJ Penn challenged Georges St-Pierre for the welterweight title it essentially held up two divisions with legitimate title contenders waiting in the wings. Penn didn't defend the lightweight title for a span of 15 months. The top welterweight contender (Thiago Alves) was forced to take an extra fight and wait nine months for a title shot. And you know what? Both divisions and the sport were better off for it. Despite losing the fight in very one-sided fashion, Penn returned to the lightweight division a far bigger star than before the fight. Following the win against Penn, St-Pierre became one of the top two draws in the company, which he remains today. The contenders that had their title shots held up by the super-fight only further solidified their positions in the meantime, assuring fans they were seeing the best possible fighter challenge the believed unquestionable best fighter in the division.

Holding up the middleweight and welterweight divisions and having the top contenders fight in the interim virtually assures that the very best challenger emerges. It gives time for legitimate title threats Chris Weidman and Johny Hendricks to make a bigger name for themselves, and time for known guys like Vitor Belfort and Nick Diaz to emerge as top contenders by the time the champion returns.

As for the super-fight itself, it's an attempt by the UFC to boost up their pay-per-view sales closer to the levels of 2009 and 2010. Currently, there are a number of major fights on the horizon for 2013, though some will surely be canceled or delayed due to injury. However, if all goes to plan, they'll have a run of major fights from the spring through the summer that hasn't been seen in years. Creating momentum like that is important because it can create a habit of viewing the monthly UFC PPV. Of course, that momentum will be difficult to sustain with fights like little known fighters like Renan Barao and Demetrious Johnson headlining shows, but it's worth a shot.

For a one-time event, Silva vs. St-Pierre should be the second-biggest money UFC ever behind UFC 100. It'd likely do really big attendance numbers in stadiums in Toronto or Brazil, and if Dallas is chosen the 100,000 mark is very unlikely barring a super-stacked show, but it would still do a big gate. For the PPV, it'd be a disappointment if it was anything less than the second-biggest in company history, meaning somewhere above 1.1 million buys. The money spent between promotion, production, and fighter pay would probably be bigger than any UFC event in history, but it'd still be a big money. Plus, if Silva wins, it makes a bout with Jon Jones down the line even more meaningful and worth more money than it would be otherwise.





WHAT DO YOU THINK?





AND NOW WE FEAST…ON TWITTER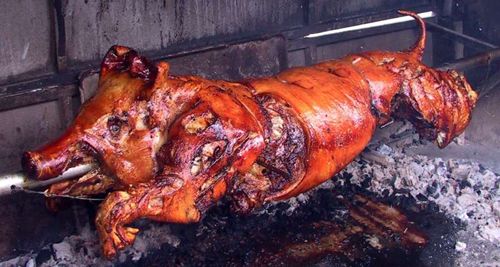 Your heart is free. Have the courage to follow it…TO CSONKA'S TWITTER!
http://www.twitter.com/411wrestling
http://www.twitter.com/411moviestv
http://www.twitter.com/411music
http://www.twitter.com/411games
http://www.twitter.com/411mma
comments powered by