SPOTLIGHTS
MMA's 3R's 11.29.12: Bellator Championship Rematches, More Strikeforce Event Problems, Jon Jones, and More
Posted by Jeffrey Harris on 11.29.2012

From Jon Jones showing off his dance skills in Brazil and more fighters pulling out of Strikeforce's last card to Alessio Sakara's appeal from UFC 154 getting shot down and more, 411's Jeffrey Harris chimes in with the Right, the wRong, and the Ridiculous from the week in MMA!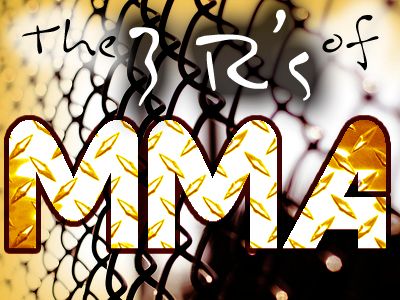 *The Column Concept*
Greetings loyal readers and welcome back to a brand new edition of The 3R's of MMA. The rules and format are still the same as I will be taking a look at the Right, the wRong, and the Ridiculous in the MMA world. The Right will be about the good to great fights or positive news items for the week or big fight announcements. The wRong will be the bad fights, showings or performances, and bad fight bookings. And the Ridiculous will be the worst of the world of MMA.

The 411 Ground and Pound Radio Show was back this week. Sorry to Mark I didn't make it this weekend but check back next week:



College football season is in full gear. And you know what that means? HOOK 'EM HORNS! The Longhorns suffered an incredibly tough loss over the weekend to the TCU Horned Frogs. The team got shut down most of the game and was not able to rally back to tie the game at the end. Our season record is now 8-3.




Alright so welcome back readers. I hope everybody had a nice and pleasant Thanksgiving. I hope you had some nice turkey, enjoyed some football, and did some cyber shopping. I know I did. It was a bit of a slow news week with Thanksgiving. The Score Fighting Series had an event on AXS TV. Bellator took the week off since last Friday was the day after Thanksgiving.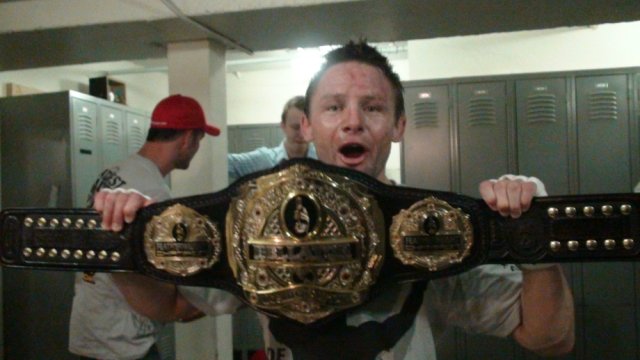 THE RIGHT:


Bellator Announces New Title Rematch Rule: With Bellator's move to Spike TV imminent, Bjorn Rebney has now announced a new title rematch clause that they will soon be instituting. Basically, if the situation calls for it, we could see a Bellator title rematch without the loser having to say win a tournament again. Honestly I like this move for the most part. While I like the Bellator tournament model, it's extremely flawed because the champions are constantly waiting around to fight. It got a point where bantamweight champion Eduardo Dantas took a fight in another regional organization and got knocked out by an unknown, unranked fighter in Tyson Nam. I think this was bound to happen eventually, especially with the move to Spike TV. For starters, one of Eddie Alvarez's big critical points for his staying or leaving Bellator was that he wanted a title rematch with Mike Chandler without having to go through the tournament again. And that's understandable. Alvarez won the tournament before, he had an amazing fight with Chandler, and then he just beat two top guys in Patricky Freire and Shinya Aoki, a guy who had a win over Alvarez before.



Bellator announced that we could see title rematches without a fighter having to win a tournament again in the future of Bellator.

Alessio Sakara Camp Denied UFC 154 Appeal: The athletic commission governing combat sports in Quebec has denied the appeal from Alessio Sakara's camp regarding the fight and DQ loss to Patrick Cote at UFC 154. Earlier Sakara and his management tried to claim that Sakara was never verbally warned about hitting the back of the head in the fight. Well in actuality, that was not true. If you watch the FX broadcast of the event, you can hear at least one verbal warning from referee Dan Miragliotta to Alessio Sakara before the fight was stopped. Ultimately, I believe this was the right decision. Miragliotta obviously could've done a better job and there was a lot of bizarre oddness coming out of the fight like Miragliotta not watching the replays or saying he hasn't seen the fight, and Alessio Sakara's manager saying Sakara was never issued a warning and talking to the commission who told him he was never issued a warning. Regardless, I've never before seen such blatant violation of hitting the back of the head so I decision like a disqualification is warranted here unlike say when Erick Silva fought and got a DQ loss to Carlo Prater.



Alessio Sakara will not get the result of his fight with Patrick Cote at UFC 154 appealed.

Jon Jones Dances in Brazil: This clip recently surfaced and went viral this week. It's just a fun little video of Jon Jones dancing with a lady in Goiania, Brazil that was shown on ESPN Brazil. So check it out and have fun:


Jon Jones shows his dance moves.




THE wRong:

More Strikeforce: Champions Event Woes: So the planned January 12 Strikeforce event has now lost its second title fight in Lorenz Larkin vs. champion Luke Rockhold. Rockhold is still sidelined with a wrist injury and won't be ready in time. The same with Gilbert Melendez who is still dealing with an injured shoulder who had to withdraw from his planned fight with Pat Healy originally set for a Strikeforce event in September which was also cancelled. Now, the cynics are even suggesting the champs are milking their injuries to avoid fighting again in Strikeforce so they can fight in the UFC next and they don't risk looking bad in Strikeforce before the promotion folds. I understand this feeling since the thought has crossed my mind as well. Now it seems unlikely since Showtime and ZUFFA likely have doctors that check these guys out and see if they are ready to fight and cleared to go. So now this card only has one title fight now in Nate Marquardt vs. Tarec Saffiedine. Now at this point I wonder who else will get injured to derail this card. Is Showtime still happy with this card with just the welterweight title match? Daniel Cormier vs. Dion Staring isn't exactly a blockbuster match-up. And then you have Ryan Couture vs. KJ Noons and Gegard Mousasi vs. Mike Kyle. Decent fights but not huge draws compared to previously having three title fights lined up. It wouldn't surprise me if this is the end of Strikeforce for good.



Strikeforce: Champions set for January 12 has now had two champions who had to withdraw from the event.

Dennis Hallman Loses House: Dennis Hallman has been having a rough go of it as of yet. Between getting cut from his the UFC and the personal issues he's been having with his family, the last couple of months have been a rocky time for him. Even worse he's now lost his home over Thanksgiving. Thankfully his fans and friends have rallied to help him and donated some money to help through this difficult time. My condolences to Hallman and his family and the difficult time they are going through right now.




THE RIDICULOUS:

Nothing this week. Remember to check back next week for the next 3R's!

That's it for the R's. But what else is going on 411mania.com with yours truly, the 411mania Jack of All Trades?

Check out my review of the enjoyable family film, Rise of the Guardians.

The best James Bond of all time, Daniel Craig is back with the new Bond flick Skyfall.

Some other reviews with the fun video game-themed Disney animated comedy Wreck-It Ralph and the heady live-action drama Flight.

Now out on DVD and Blu-ray is Pixar's hit movie, Brave. Check out my official review for the 5-disc Ultimate Collector's Edition Blu-ray release HERE.

Over in games, check out my official review of Transformers: Fall of Cybertron on PS3.

Keep rocking it loyal readers. And like the great Buckaroo Banzai says, "Remember. No matter where you go . . . there you are."



* TWITTER *
* http://www.twitter.com/411mma *
* http://www.twitter.com/411wrestling *
* http://www.twitter.com/411moviestv *
* http://www.twitter.com/411music *
* http://www.twitter.com/411games *
comments powered by