SPOTLIGHTS
The Blueprint 3.08.13: Fuel for the Fire
Posted by Patrick Mullin on 03.08.2013

Despite the excitement and violence that was Wanderlei Silva vs. Brian Stann, UFC on Fuel TV 8 wasn't such a hot card. We saw boring fights and lackluster efforts throughout, but was there anything these fighters could have done differently? We examine several scenarios here in this week's Blueprint.

Welcome back everyone to another edition of The Blueprint! Hope you enjoyed UFC on Fuel TV 8 but, aw hell nobody enjoyed that card. We all cheered for Wanderlei Silva vs. Brian Stann but boy oh boy the rest of this show was a stinker. I think that took a lot of us by surprise considering how cut happy the UFC has been lately and after saying they needed to lose at least 100 more fighters due to budget constraints I think we were all surprised to see such a lack of motivation from these guys. Now you know our usual schtick here is to preview an upcoming fight and analyze who will win and who will lose. However this week we're going to play Monday Morning Quarterback and look at some key mistakes made by our fight participants.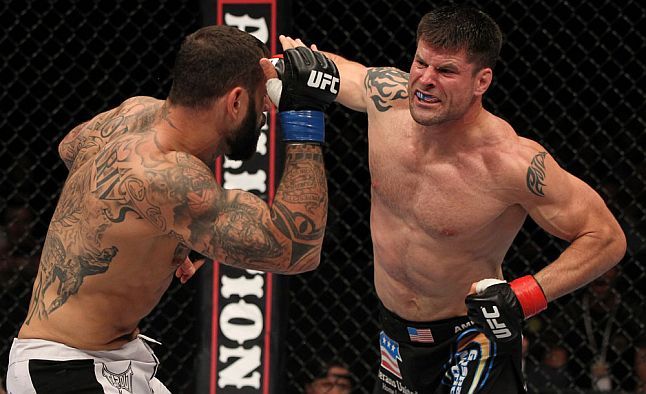 Brian Stann: Brawl with Wand? - Brian Stann is a guy used to walking into literal battlefields waging war. While I have the utmost respect for him for doing that I'm still scratching my head over his fight plan against Wanderlei Silva. Somehow he thought the best advisable way to fight against one of the most legendary blood and guts brawlers in MMA history would be to charge at him head on and exchange firepower with him toe to toe. Prior to this we had seen Stann fight against opponents intelligently through his UFC run. His fight against Chris Leben particularly showed a very adept approach to dealing with brawlers with HUGE rear handed power.

However when dealing with the prototype model for fighters like Leben this weekend, Stann abandoned any form of intelligent fighting. Everyone going into this fight knew that the only chance Wanderlei had to win was if this fight degenerated into a face-first brawl and luckily enough for him that seemed to be Stann's desire. He took full advantage and knocked Stann silly. Ironically enough after a first round of all out war Stann found success in round two controlling the distance with leg kicks. It was just too little too late.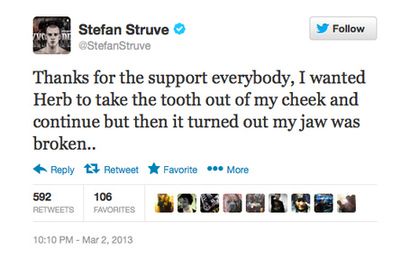 Stefan Struve: Standing Still is Better than Moving - Much like Brian Stann, Stefan Struve was matched with an opponent who can end your night with one clean strike. In cases like that the least advisable thing to do is stand directly in front of them and give them an opportunity to tee off. It's particularly unadvisable in the case of Struve who has suffered several brutal KO losses, so many that at this point people have to question whether he should continue on with his career at this point. So while Hunt is known for his savage power and lack of a ground game and Struve is known for a great ground game and being prone to the KO you'd think Struve would try everything to take away the vertical base in this fight.

He did at times, but far too often we saw Struve stand directly in front of Hunt with a weak guard all too willing to allow Hunt to throw punches at him. It becomes no surprise at this point that Struve was summarily knocked out and had his jaw broken in half. Struve rather than use his immense advantages in height and reach had a poor gameplan based on assumptions that were wrong( 1. He could take Hunt's power 2. Hunt couldn't last on the ground). Because of that Struve was knocked right out of title contention and had his best UFC win streak snapped like his jawbone.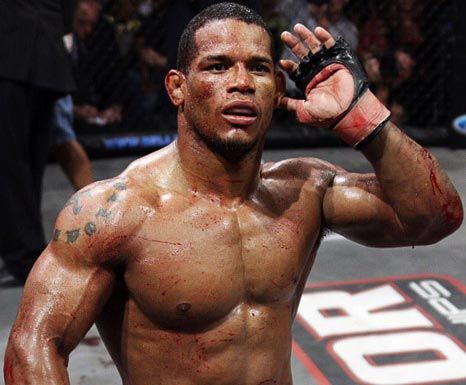 Hector Lombard: Coming to War…for One Round - The UFC invested quite a lot in their signing of Hector Lombard. The former Bellator middleweight champion was given a deal that includes pay per view and live gate percentages in addition to a high base pay per fight salary. Coming into this fight he was 1-1 with a lackluster decision defeat by Tim Boetsch and a KO win over Rousimar Palhares that showed the Lombard the UFC expected. Lombard was matched up in Japan with Yushin Okami, a perennial top five UFC middleweight with whom a win against would give Lombard's title hunt instant credibility.

However it would seem that Lombard's math skills are not strong as in a three round fight he chose to make a stand in one out of the three rounds in a fight that went the distance. There are certain immutable laws of math and one of them is that two is always greater than one. So while Lombard had a successful round three in which he hurt Okami and fought with urgency, his own intentional lack of effort allowed Lombard to be put into the hole he found himself scrambling to dig out of. Had Lombard just chosen to fight one of the preceding two rounds half as hard as he did the third he'd probably have his hand raised. Instead it's another disappointing loss and now a danger of being cut from his lucrative deal.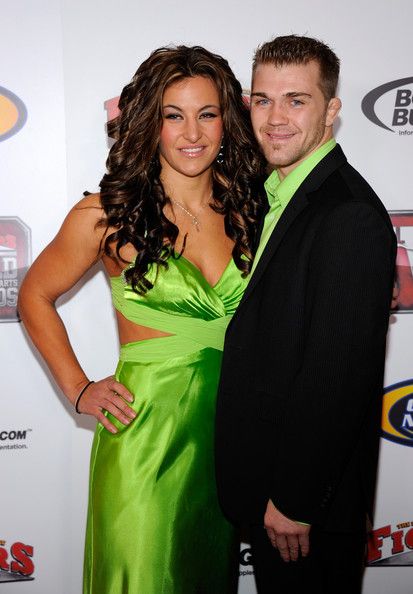 Bryan Caraway: Once Beaten, Twice Whipped - Bryan Caraway is most famous for being the significant other of former Strikeforce Women's bantamweight champion Miesha Tate. Even then most people who had heard of him had never seen him fight up until a stint on The Ultimate Fighter. However Caraway was the beneficiary of a need for bodies in the lighter weight divisions and the UFC wound up signing every participant on that season of the show to a UFC contract. Caraway fights the advice of those who tell you "not to shit where you eat" or in more polite terms not to "mix business with pleasure", as he and Tate serve as the heads of each other's corners during their fights.

True to that Tate was in Caraway's corner in his bout with bantamweight gate keeper(and personal favorite of mine) Takeya Mizugaki. Mizugaki is a terrific brawler with decent wrestling defense and can surprise opponents by putting them on their back with takedowns of his own. Caraway's entire game is based around his grappling. Mizugaki had clearly won the first round of their bout, while Caraway had a better second round to most by a slight margin, making the fight optimistically 1-1 at best for Caraway. However Miesha Tate was blinded by love and felt that Caraway was well ahead in this bout and infamously advised him to coast to victory.

Caraway, whipped by his more successful half, listened to her and put up little resistance in the third round which almost saw him knocked out off a Mizugaki left hook. When the scorecards were read Caraway found out he was not just whipped by his girlfriend, but by Mizugaki as well when he came out on the losing end. While one judge may have called it wrong the other two were actually watching the fight and correctly awarded the decision to Mizugaki. Caraway isn't all that talented of a fighter to begin with, but it's very clear that mixing his romantic endeavors with his professional activities is now doing more harm than good and he needs to adjust it.


Kenny Florian: Green with Envy - If you listen to the 411 Ground and Pound Radio show, you know that most of the staff here on 411Mania are not fond of the UFC commentary teams. The majority of our criticisms are directed at the "A" broadcast team of Mike Goldberg and Joe Rogan. However my big grievance of the night is with "B" team color commentator Kenny Florian. Kenny was a good, but not a great fighter. His always a bridesmaid never a bride career of losing every title fight he was in is how he's best going to be remembered. I can't say I wouldn't be bitter about those circumstances if it were me in his shoes.

However he's a professional analyst now and as one he has a job to do and a level of professionalism that is associated with that job. However his bias in fights has long been tolerated by everyone(just listen to him call a Urijah Faber fight) because he's been seen as a lesser evil than Joe Rogan. Diego Sanchez did not escape his wrath of bias during his fight with Takanori Gomi. I won't get into the scoring of the fight or Sanchez missing weight because those are two other cans of worms we can open another day. However it was very clear that Kenny Florian has an axe to grind with Sanchez and its likely due to Sanchez's outright demolition of him way back in 2005 at the first ever TUF finale where Diego earned a six figure UFC contract by mauling Florian in under a round.

Florian scored one of his more complete victories when he met Gomi in the UFC cage, choking out the PRIDE veteran in three rounds. In this fight Florian gushed over Gomi's every move, his every strike regardless of whether they landed in a sickening display of fanboyism the likes not seen since Jeff Harris' roundtable prediction statement of Dan Henderson vs. Lyoto Machida. Conversely every moment that Sanchez had success Florian stayed silent unless he absolutely HAD to say something and even then it was a brief statement he'd gloss over with disappointment in his voice. Perhaps Kenny feels that by building up a man he'd previously beaten he'd make his solid yet ultimately disappointing career mean more than it really does. Perhaps this is the only way he'd felt he could defeat Sanchez. Whatever the reason Kenny Florian showed exactly why he has no business being a UFC commentator because he cannot separate his bias from his professional duty.


That'll do it for this week folks. Don't forget to join us on Sunday night at 9pm EST for another edition of the 411 Ground and Pound Radio Show as we'll preview UFC 158: St. Pierre vs. Diaz. Don't forget to join us on Blogtalk Radio and you can always call in at (323) 657-0901.

comments powered by