SPOTLIGHTS
Thoughts From Across The Pond 03.08.13: Party Like It's 2004
Posted by Alex Watt on 03.08.2013

Wanderlei Silva and Mark Hunt continued their career revivals with knockout wins in Japan last weekend. 411's Alex Watt takes a closer look at what's next for both fighters, looks ahead to BAMMA 12 this weekend and more!

A Friday return for Thoughts From Across The Pond for one week only due to extenuating circumstances this week. The best column in MMA (apart from all those other great ones) will return to Tuesday as of next week.




Thanks to the fantastic TEK_Designs for my lovely banner.


Silva and Hunt Party Like It's 2004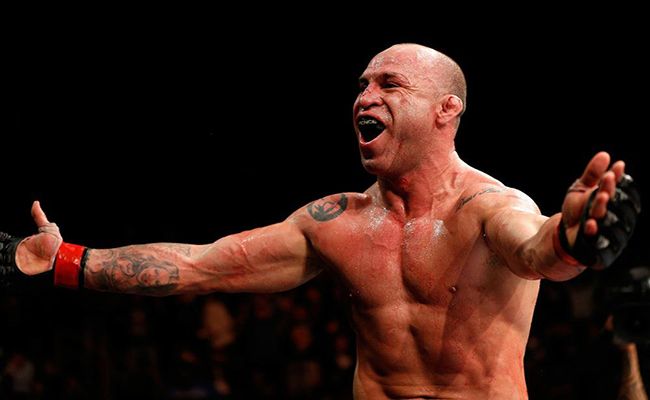 UFC on FUEL TV 8 all felt a little bit surreal.

Up until the co-main event, the evening had been a bit of a letdown. Eight of the nine bouts up until that point had gone to the judges' scorecards and it seemed as though the biggest surprise of that night might be Diego Sanchez getting his hand raised against Takanori Gomi in a highly contentious split decision.

It was up to two PRIDE FC veterans to save the show. Both Mark Hunt and Wanderlei Silva had made their names in Japan and now had the opportunity to return to their former wrecking ground for the first time since that promotion closed its doors, albeit inside the UFC Octagon as opposed to the PRIDE ring.

Both men's performances, each against well regarded UFC contenders, brought the Japanese crowd to their feet and invoked images of Silva and Hunt dropping bodies to the floor on a regular basis in their heyday of the early 2000s.

In the official Fight of the Night, Wanderlei Silva rolled back the years to produce yet another thrilling all-out striking battle in a career coloured by them. Against Brian Stann, many feared for the former PRIDE Middleweight Champion. After all, at 36 years old, but much older in appearance and fight years after so many in ring wars, and with many people questioning the solidity of "The Axe Murderer's" chin, the heavy hitting Stann seemed like a horrible opponent for the aging Brazilian.

On the night, however, Silva continued his mini-revival in the UFC with a stunning second round knockout of the "All American".

Silva began cautiously, demonstrating the more tactical counter-punching style he has adopted since his disappointing knockout loss to Chris Leben in 2011. It was Stann who pressed forward looking to land his powerful fists on the supposedly waning chin of Wanderlei. However, Silva's durability held up on this night on his return to his spiritual home of Japan and each time Stann landed a punch, "The Axe Murderer" would fire back in classic style with his infamous wild, hooking punches.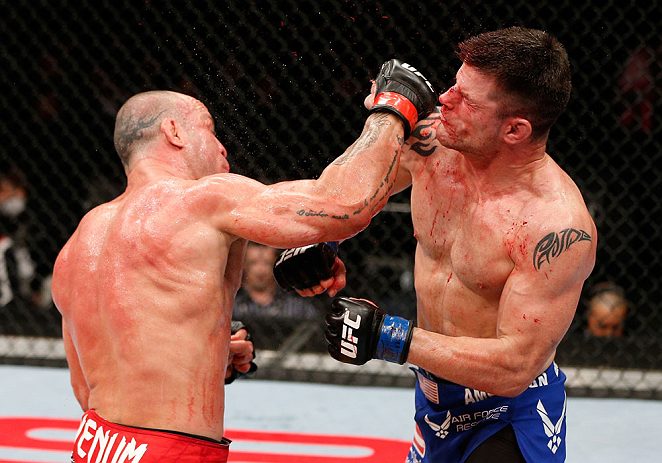 This led to a number of frantic, awe inspiring exchanges. Stann backed Silva up against the cage, while Silva fought back like a wounded animal. Silva got wobbled by a punch, then Stann dropped to a knee from a Silva hook. The furious back and forth assaults inside close quarters combined to make this one of the most exciting fights of 2013 so far.

In the end, after nine minutes of these on and off skirmishes, Silva connected with a flush right hook to Stann's head, with a left hook quickly following behind it. It was enough to earn Wanderlei the finish, plus one of the night's two Knockout of the Night bonuses.

It also earned him a standing ovation and one of the most memorable moments inside the UFC's Octagon this year.

Following such a perfect storybook ending in Japan – the scene of his greatest victories during his prime – many have questioned whether it would be the right time for "The Axe Murderer" to call it a day. It won't happen. The notion of a fighter retiring off the back of such a historic win is a nice one, in theory, but it is extremely rare for a competitor to call it quits when they are high on the thrill of victory.

Silva probably should retire in the best interest of his health, even though his durability does not look as poor as previously feared. But with two wins in his last three - both the wins coming by way of knockout and the sole loss coming by judges' decision in a bout in which he still dropped his opponent, Rich Franklin, to the canvas – Silva is likely to want to continue doing what he loves. "The Axe Murderer", whether we like it or not, will probably go out on his shield, like the warrior he is.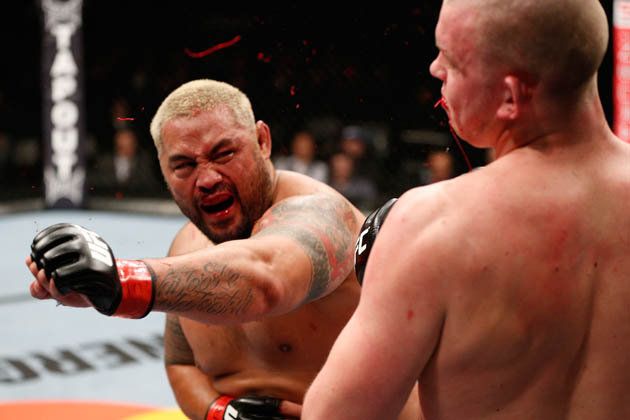 While it was a storybook ending for Wanderlei Silva in the evening's headline bout, the co-main event featured Mark Hunt continue his Cinderella story in the UFC.

Taking on highly regarded heavyweight contender Stefan Struve, Hunt was expected to struggle with the ground game of the Dutchman, and find it difficult to get inside the reach of the lanky "Skyscraper".

As it turned out, Struve helped him tremendously on the latter of those two counts; although his striking continues to improve, the Dutch fighter still hasn't learnt to properly employ his reach to his advantage with an effective jab or push kicks. As a result, Hunt found no trouble moving in close range against Struve and landing his hard strikes.

On the mat, meanwhile - the area in which Hunt has always struggled – the Kiwi kickboxer showed a marked improvement. He defended several submission attempts from Struve, and on those occasions when the Dutchman became overconfident, actually swept him and did damage from top position.

In the end though, Hunt finished the fight in his strongest area; on the feet. His leaping left hook had paid dividends for him throughout the contest, but he began to land his lunging punches with even more aplomb in the third and final round, despite clearly being exhausted. Struve was worn out too, however, and became easy pray for Hunt's strikes. Ultimately, it was a brutal right-left combination which dropped Struve to the canvas, and broke the Dutchman's jaw in two.

In now trademark fashion, Mark Hunt simply strolled away after scoring another big KO victory.

It is remarkable to think back to the time when Hunt was on a five fight losing streak from PRIDE and only brought into the UFC because of a guarantee in his contract. After losing his UFC debut, Hunt has turned his Mixed Martial Arts career around with a four fight win streak. A top heavyweight name surely awaits him next, and with Alistair Overeem forced to withdraw from UFC 160 in May due to injury, Hunt has stated interest in facing Junior dos Santos at that event. Who knows, Hunt's greatest UFC moment could still be to come.


---


The best UFC conference call of all time. Just sit back and enjoy Georges St. Pierre and Nick Diaz verbally tear strips off each other.


---
Curt Warburton Interview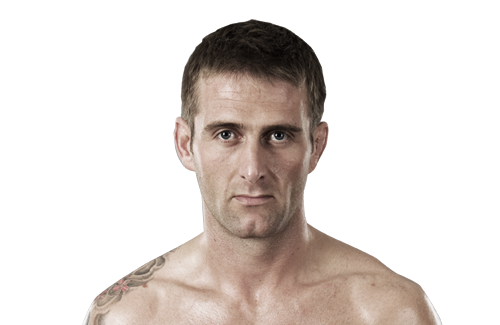 On February 26th I interviewed current BAMMA contender, and former UFC fighter, Curt Warburton ahead of BAMMA 12, where he will challenge Steven Ray for the BAMMA Lonsdale British Lightweight Championship. We chatted about his upcoming fight, Rob Sinclair, his UFC tenure, how his UFC release affected him, his three fight series with Ross Pearson, plans for the future, and much more. The interview is available to read on 411mania today and I highly recommend you do so here.


---
BAMMA 12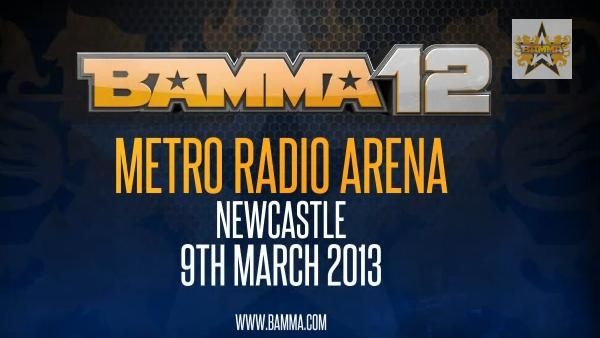 This weekend the No. 1 Mixed Martial Arts promotion in Europe returns with its first event of 2013. It promises to be another great night of fights from the British promotion and the full 411 UK team of myself, Jonathan Butterfield and Stewart Lange will be live in attendance at the Metro Centre in Newcastle, England to report on all the action.

In the evening's main event Jim Wallhead (23-7) takes on UFC veteran Matt Veach (16-4). Wallhead was unsuccessful in his Bellator debut against Lyman Good, but he remains undefeated inside the BAMMA cage. He is a decorated grappler – his nickname "Judo" is no coincidence – but he also packs a hefty punch as he has demonstrated in his knockout win over Joey Villaseñor at BAMMA 8.

Matt Veach is perhaps best known for his Fight of the Night loss to Frankie Edgar in the UFC in 2009. He is an experienced fighter, as well as a former NCAA Division I wrestler, which should make the grappling exchanges in this contest particularly intriguing. Although Veach has shown good boxing skills in the past, Wallhead should possess the better striking technique of the two men and may well finish this fight inside the distance.

In the co-main event, it will be a battle of undefeated light heavyweights as Max "Power" Nunes (9-0) takes on Marcin Lazarz (5-0). Nunes is one of the most exciting prospects in Europe at the moment; a true athlete with great submission skills and frightening knockout power (hence the nickname). Lazarz has also shown himself to be gifted everywhere, but it is hard to look past the impressive Swede in this bout, who has to be due a UFC call-up in the very near future.

It is the fight which rounds out the night's main card which most BAMMA fans will be most looking forward to, however, as the BAMMA Lonsdale British Lightweight Championship is on the line between champ Steven Ray (12-3) and challenger Curt Warburton (11-3). "Braveheart" is one of the best prospects currently competing in the United Kingdom, and he has looked fantastic since dropping from welterweight to lightweight. He looked highly impressive in his title winning performance at BAMMA 11 last December, capturing the belt with a dominant decision win over Dale Hardiman.

Ray faces the toughest test of his career against former UFC competitor Curt Warburton, however. Although "The War" holds one less career fight than his opponent on Saturday night, he holds more big fight experience courtesy of his time in the UFC, and has looked damn near unstoppable since his release from the promotion. Warburton, who will be the fan favourite on Saturday night coming from the North East of England, is currently riding a four fight win streak and was originally slated to face BAMMA World Lightweight champ Rob Sinclair, before "C4" was forced to withdraw due to injury.

Steven Ray is a talented and well rounded competitor but it will take the best performance of his career to pull out the victory tomorrow night. Warburton has faced a better level of competition and he just seems that little bit better in every area than his Scottish counterpart. Don't expect an upset in this one, folks; Warburton should pull off a fairly dominant win to set up a champion vs. champion showdown with Rob Sinclair later in the year.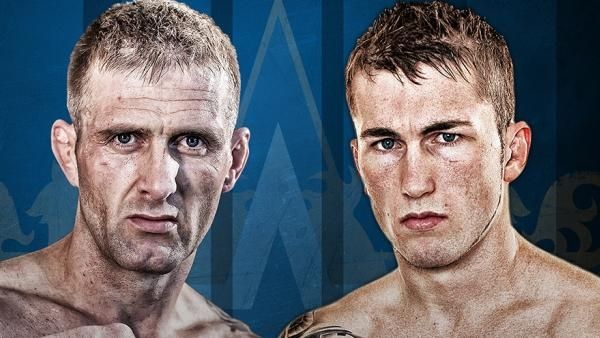 BAMMA 12 will feature on Channel 5 and 5* in the UK, and will be televised on AXS-TV in the US, The Fight Network in Canada, Red Media in Russia, TV Esporte Interativo in Brazil and Setanta in Africa.

Tickets are on sale now from BAMMA.com, metroradioarena.co.uk and kililive.com/BAMMA

And don't forget to check out the 411 UK team's live coverage of BAMMA 12 tomorrow afternoon on the main page.


---
---
Pound for Pound Rankings


My decision to rank UFC Women's Bantamweight Champion Ronda Rousey at No. 7 has certainly ruffled a few feathers amongst 411 MMA readers and writers alike. She's still there, so keep on debating.

1. Anderson Silva (33-4)

2. Georges St. Pierre (23-2)

3. Jon Jones (17-1)

4. José Aldo (22-1)

5. Benson Henderson (18-2)

6. Cain Velasquez (11-1)

7. Ronda Rousey (7-0)

8. Demetrious Johnson (16-2-1)

9. Frankie Edgar (14-4-1)

10. Renan Barão (30-1, 1NC)

11. Carlos Condit (28-6)

12. Gilbert Melendez (21-2)

13. Lyoto Machida (19-3)

14. Junior Dos Santos (15-2)

15. Joseph Benavidez (17-3)


---
And that'll do it for another week.

I'll be back next week with my thoughts on BAMMA 12, plus an in-depth preview of the highly anticipated UFC 158 main event showdown between Georges St. Pierre and Nick Diaz.

If you enjoy the column please do follow me on twitter at AlexWattMMA

Thanks for reading and if you have any comments or feedback please leave them below or message me on twitter. Cheers.
comments powered by