SPOTLIGHTS
The MMA Rant 03.09.13: Brian Stann, Stefan Struve, Judging, More
Posted by Scott Kuczkowski on 03.09.2013

From Brian Stann's third straight loss and Mark Coleman's retirement to poor MMA judging and more, 411's Scott Kuczkowski takes a look at the week in MMA!




Welcome to this week's edition of the MMA Rant; as always, I am your host, Scott Kuczkowski.

I have a few important questions to start off with:

Is MMA judging in a terrible state of decline? Or does it just seem that way?
Could Mark Hunt ever be the UFC Heavyweight Champion?
Is Women's MMA just an exploitative spectacle?

While somewhat absurd, all of these issues have made headlines in one way or another this week.

But, before we get to that, let's see what the readers from last week had to say:

411 Mania's own Jeff Harris sends me his greetings: To play advocate for you Scott, Nate Marquardt from my understanding never had an exemption to use TRT but he was doing it before his scheduled fight with Rick Story and that is why his test levels were so high.

I wouldn't be surprised to see this happening more often than folks think. If TRT can help a guy with low testosterone, what does it do for a guy who doesn't have low testosterone? So long as a fighter is within limits when he is tested, he could abuse TRT al throughout his training camp. Is that an advantage? I'm sure it could be.

As for Jose Aldo, he's full of it because he'd been calling for fights against lightweights even before Anthony Pettis and specifically wanted to fight Frankie Edgar, who was actually lightweight champion. Aldo didn't have a problem with fighting Edgar and even begged for Edgar to wait for him after he got injured in his motorcycle accident. Aldo's whole "I don't want to fight Pettis" nonsense was all a negotiating ploy to secure a possible lightweight title shot.

Probably.

Ortiz's handling of Cyborg is mystifying. He seems to believe that doing it this way will get Cyborg a bigger deal with the UFC, though I'm not sure how that will happen now. Avoiding regular drug tests with ZUFFA could be another issue, but I think Invicta just announced they are instituting random drug tests as well.

Unless the UFC decides to have a Women's Featherweight Division or Cyborgs trims to 135, I don't see the UFC having a use for her in the near future.

Alan chimes in: The rankings question depends on how one chooses to define "pound-for-pound," whether that means how each fighter in the list would fare in a fight against each other with real-life size and gender limitations considered, how each fighter would fare based off just pure skill without size or gender being factored in, or just a comparison of how dominant each fighter is in their respective weight classes (which would include factoring in things like quality of opponent). You can get a different answer depending on what you go with, and since there's not a unanimous consensus on what "pound-for-pound" should mean, then hell if I know what the answer is.

My biggest issue when trying to rank woman fighters alongside their male counterparts is how can one do so while still making peace with the fact that women have only been fighting for about a third of the time that men have?

Ronda Rousey is an incredible fighter that has dispatched other top ranked opponents with relative ease. But, if a man had her same skills, would he prove as successful? And if he did, would we rank him on the P4P list? Or would we just assume his level of competition was lower?

There are a ton of variables.

And finally, No Seriously says women don't belong on the P4P list at all: putting rousey at #9 on pound-for-pound is absolute idiocy. lower bone density, 40% the upper body strength of a male, lower red blood cell count (aka blood oxygenation)... it's absolute idiocy to think that they're close to men of the same weight.

Crap, i mean look at the olympics. women's fastest 100m would have them just win men's paralympics. women's hurdlers have to run 10m less than the mens. That the meme that "women can do everything men can" is utterly ignoring reality

The question that should be answered on the P4P rankings is: how would a fighter's skills match against another fighter if size and weight were somehow equal. I have to assume that gender would not be a factor in such an equation.

But for your own information, leading up to the test for her final belt in Judo, Rousy was forced to compete against men.

She beat many of them.

And now to this week's entertainment…

---

UFC on Fuel TV 8 - The Highlights:

Should Hector Lombard be considered a bust at this point? I'm not saying he hasn't faced some tough competition, but he certainly hasn't performed as advertised.

I don't know whether or not Lightweight is the best place for Diego Sanchez. He won The Ultimate Fighter at Middleweight, had great success at Welterweight, but now just seems lost in the shuffle at both 170 and 155.

I'd like to see Stefan Struve start training at a different gym. At nearly 7 feet tall, there is no way this guy should have 4 UFC losses by way of TKO, two of which came from guys nearly a foot shorter than him. I get that he has a small and rather weak jaw, but if he could learn to start snapping his jab out there, he should be able to hit his opponent while they are still walking out of the locker room.

Brian Stann has lost 3 out of his last 4 fights. I'm not saying he's in danger of being cut, but it does make me wonder what changes he made that have him on such a skid.

Wanderlei Silva demonstrated that he still has some gas in this tank with a win over Brian Stann. I know that Wandy is happier at 205 than 185, but I'm not certain this is a great division for him. His jaw isn't what it used to be and I can't kid myself that he's not on the downside of his career.


---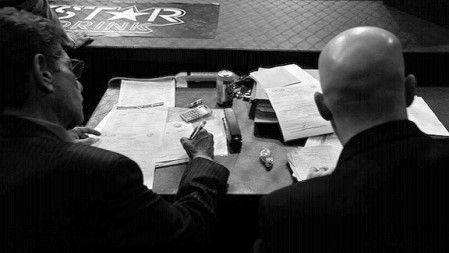 Judges continue to fumble.

There was lots of discussion about some of the judge's decisions after last Saturday's UFC event, and for whatever reason, fans are still surprised when the judges get it wrong.

Perhaps I'm jaded to the entire subject at this point, but frankly, I'm only really surprised when the judges get it right.

See, I take for granted that the judges will get almost every decision wrong. I know that's not a great attitude to have and is actually counterproductive to addressing this issue, but c'mon…how many times do people have to see the judges screw it up before they realize the folks sitting at the judge's tables only see what they want to see?

I've ranted in previous weeks that despite attempting submissions and having what Joe Rogan likes to refer to as a "tricky guard", the fighter on the bottom is always going to lose on the judge's scorecards. Right, wrong, or indifferent; this is about as solid of a guarantee as you can get in MMA judging.

The same applies to fighters moving forward as opposed to fighters who backpedal and counterstrike. Unless the fighter who is moving backwards is scoring massive striking points against the fighter moving forward, he's probably going to lose on the scorecards. Why? That's an excellent question. My only guess is that judges are assuming the fighter moving forward is the aggressor, and are lending more weight to that fighter's aggression than any effective striking/grappling that may also be occurring in the bout. Thus was the case in the Gomi/Sanchez bout.

Is that right? Well, not according to the unified rules, but why should the judges bother to use those?

As quoted from the 2012 revision of the MMA Judging Criteria:

"Effective striking" is judged by determining the impact of legal strikes landed by a contestant and the number of such legal strikes. Heavier strikes that have a visible impact on the opponent will be given more weight than the number of strikes landed. These assessments include causing an opponent to appear stunned from a legal blow, causing the opponent to stagger, appearance of a cut or bruise from a legal strike and causing the opponent to show pain. Cumulative impact on a fighter will also be weighed. If neither fighter shows an advantage in impact of strikes, the number of strikes will determine the most effective striker.

"Effective grappling" is judged by considering the amount of successful executions of a legal takedown, reversals and submission attempts. Examples of factors to consider are take downs from standing position to mount position, passing the guard to a dominant position, and bottom position fighters using an active, threatening guard to create submission attempts. Submission attempts which come close to ending a fight will be weighted more highly than attempts which are easily defended. Submission attempts which cause an opponent to weaken or tire from the effort required to defend the technique will also be weighted highly in scoring. High amplitude takedowns and throws which have great impact will be scored more heavily than a takedown which does not have great impact.

"Effective aggression" is moving forward scoring with a legal technique or attacking from the guard with threatening submissions.

"Cage/Ring Control" is dictating the pace, place and position of the fight.

Striking and Grappling are now considered to be given equal weight. The old scoring system rewarded striking (as a primary consideration) more than grappling. Mixed Martial Arts is based on two skill sets - striking and grappling. The committee felt that grappling should not be a secondary factor in determining the outcome of a match. Grappling has a definitive skill set and athleticism and offensive capabilities which when used correctly can effectively end a fight. As such grappling skills should be rewarded and given equal weight to striking.

Seems pretty simple, right? Maybe not as much as we'd like to think.

First off, let's agree that not every judge has the same experience when it comes to combat sports. For example, while grappling and striking are supposed to be given equal weight, how can I apply that if I don't understand anything about grappling? What if a judge has a grappling background and no concept of boxing? What if I've been a judge for 20 years but have never seen the inside of a gym?

Here are a few more questions to muddy the waters:

Judges don't have instant replay; how do they know the difference between a slip and a knockdown?
How many cumulative strikes does it take to equal one punch that staggers the opponent?
How many strikes (and what type) equal a submission attempt?
How does a judge take into account fighters that cut or bruise easily?
If one fighter staggers the other with a punch, and the other fighter picks him up and slams him down for a takedown, which is ahead on the scorecard?

Does anyone really have an answer for these questions?


---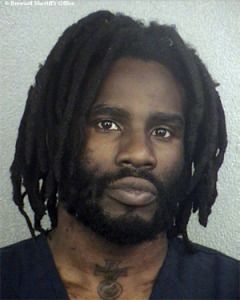 You learn a lot when you're locked up. Trust me. - Daniel Straus

But do you learn not to go back? Apparently not.

Bellator Featherweight Daniel Straus was arrested in Florida last week for driving on a suspended license and possession of marijuana and ecstasy. Given he previously served three years in prison for robbery, there is a better than average chance he will see some more prison time for this incident.

This arrest could not have come at a worse time, as Straus just had to pull out of a fight with Featherweight Champion Pat Curran due to a broken hand, but still earned a title shot by winning the Season 6 Tournament.

All of that is probably lost now.


---

The Curious Case of Mark Hunt.

I must admit; when I heard Mark Hunt was making his UFC debut at UFC 119, I kind of chuckled.

I mean…c'mon…Mark Hunt?

He was 5-6 at that point in his career and had lost his last 5 fights, two of which were to guys competing outside their natural weight class. What did he think he was going to prove in the UFC?

Apparently, a lot.

Since his debut defeat at the hands of Sean McCorkle, Hunt has won four fights in a row and finds himself in the Heavyweight Top 10.

How did such a turnaround happen?

The most obvious answer seems to be that Hunt has finally committed himself to training MMA.

Still, at 38 years of age, such a reemergence on the MMA scene hasn't occurred since Randy Couture came out of retirement to take the Heavyweight belt from Tim Sylvia.

Is this as big as that? Maybe bigger.

While Couture was a former Champion at Heavyweight and Light Heavyweight, Hunt was promoted primarily as a spectacle in Pride and DREAM, where his mere participation was more important than the actual outcome of the bout. How else does one explain his title shot against Fedor after a loss to Barnett?

Nowadays, he's a 38 year old former kickboxer mixing it up with guys nearly half his age and winning spectacularly. Despite turning down a short-notice fight against Junior Dos Santos for the injured Alistair Overeem, Hunt seems destined to face another Top 10 heavyweight in his next bout and could earn a title shot with another win or two.

UFC Heavyweight Champion, Mark Hunt?

Maybe…


---


For every great moment in sports, there's some asshole looking to ruin it.

The UFC thing is a transparent gimmick. Forget for a moment that MMA is a gruesome display of unbridled violence egged on by a crowd of rabid bloodlusters. It is a sport (and I use that term loosely) where pandering is an advantage to building its popularity.

And the fight between Rousey and Carmouche is pandering to our basest beliefs.

Think about it: Put two women in scanty clothes into a locked room (the octagon), let them take off after each other and and roll around on the ground, legs locked together and sweat dripping off each of them. Sound like some kind of porn? - Dave Begel

The aforementioned phrase was in an article penned by Dave Begel, who is a columnist for OnMilwaukee.com. The entire article can be found here. It is not, as one would say, an intelligent article on the aspects of MMA.

Now, I can understand that some people might not be into MMA. I get that, just as some people aren't into baseball or football.

Despite that, I don't understand how someone can still be so obtuse about the sport in general and so misogynistic to think some sports should just be off limits to women. Is this guy really that much of a curmudgeon that he can't understand women's MMA or why people would be interested in it? Or was it just more fun to deride the entire event by referring to it as a gimmick while questioning the commitment of the athletes involved?

If the world ran according to his grand delusions, women would compete in nothing more than foxy boxing and jello wrestling.

See, this is the type of attitude that kept non-whites out of professional sports, women from voting, MMA out of New York, and a host of other social injustices. That this guy still gets paid to pen a column is amazing.


---

At 48 years of age and facing complete hip-replacement surgery, Mark "The Hammer" Coleman has official retired from MMA.

Some would say that his unofficial retirement occurred after losing to Randy Couture at UFC 109 in February, 2010, and being subsequently released from the UFC.

There's a ton of snarky things that could be said about Coleman, but the truth is that he was a pioneer in the sport and was one of the first wrestlers to exploit striking his opponents on the ground.

Coleman sports wins over Gary Goodrich, Don Frye, Dan Severn, and Mauricio 'Shogun' Rua.

Farewell, Hammer.


---


And that's it for this week…now go mow the lawn.

And thanks for reading.
comments powered by