SPOTLIGHTS
The Juggernaut MMA News Report 03.14.13: UFC 158 Preview
Posted by Jonathan Solomon on 03.14.2013

News and thoughts on Rory MacDonald re-injuring his neck, Herschel Walker wanting one last fight and more! Plus a preview of Johny Hendricks vs. Carlos Condit, Nick Diaz vs. Georges St-Pierre and the rest of UFC 158!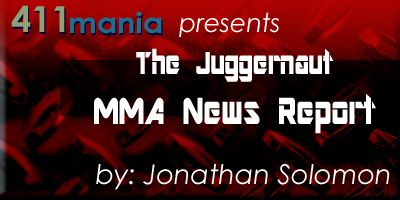 UFC 158: St. Pierre vs. Diaz Preview



UFC Welterweight Championship
Georges St. Pierre © vs. Nick Diaz

Can you hear that?

It's the sound of the entire nation of Canada already booing Nick Diaz and we're only just over 48 hours away from fight night.

While Johny Hendricks was most deserving of this title fight, and the fact Diaz received it is the logical business decision, it's impossible not to be excited because after years of talk and delay, Georges St. Pierre is finally going to lock horns with Stockton, California's most famous fighter.

I wrote last week about the long road taken by the challenger to this weekend's title fight, so let's get to the fun part and throw around what may transpire when both men step inside the octagon Saturday night.

While GSP fought for the first time in about 19 months last November and still defended his welterweight crown, this will be Nick's first fight in 13 months thanks to the suspension he served for failing his second drug test in Nevada over marijuana. Now, unlike the usual question about potential rust from such a long layoff, there's no doubt it's a nonissue for the former Strikeforce champion.

With this bout scheduled for five rounds, neither man will gas and you can expect a fresh pace throughout those 25-minutes.

Aside from the personalities involved, why the fight is among the most intriguing of the year is because I cannot foresee a situation in which it is anything other than entertaining. People like to criticize Georges St. Pierre for his inability to finish opponents of late (not since B.J. Penn in 2009 has he done so), but that doesn't mean he's any less dominant. Would it be nice to see GSP able to stop his challengers, of course, but he remains one of the best three fighters in the world. As for Diaz, you can say whatever you like about his demeanor around the sport when he's outside the cage, but he is never one to play games once the fight is on. Talk a little trash? Sure, but he will not be on his bicycle on Saturday.



Previous UFC Main Events at Montreal's Bell Centre

UFC 154 - November 17, 2012 - Georges St. Pierre vs. Carlos Condit - 17,249 Attended - $3.14 Million Gate
UFC 124 - December 11, 2010 - Georges St. Pierre vs. Josh Koscheck - 23,152 Attended - $4.6 Million Gate
UFC 113 - May 8, 2010 - Lyoto Machida vs. Shogun Rua 2 - 17,647 Attended - $3.27 Million Gate
UFC 97 - April 18, 2009 - Anderson Silva vs. Thales Leites (Liddell vs. Shogun) - 21,451 Attended - $4.9 Million Gate
UFC 83 - April 19, 2008 - Matt Serra vs. Georges St. Pierre 2 - 21,390 Attended - $5.1 Million Gate



What Nick does so well is maintain pressure and unleash his punches 'n bunches style that often prevents opponents from doing what they set out to do. He tried to do this consistently against Carlos Condit last year but the Natural Born Killer did his best effort to stick and move, earning him the judges decision.

The problem for the challenger this weekend will be takedown defense. It's been the significant weakness for both Nick and his brother Nate throughout their careers. Is there anything to stop St. Pierre from shooting in, scoring a takedown and working from the guard? Absolutely not. In fact, you can guarantee that short of a Johny Hendricks style knockout, Diaz will spend a lot of time on his back.

What's not so simply a lost cause for him is the fact that Nick has an immensely active guard and will not simply lay there wishing upon hope that the referee decides to stand them up. Whether Nick will be able to actively threaten GSP to the point he's overly cautious on the ground is an issue I expect to learn in the first round. If not, he will have to have success with sweeps and scrambles or what's stopping the champion from spending the majority of rounds on top landing strikes here and there, safely working his way to his eighth consecutive title defense?

Standing, you can expect Georges to deploy plenty of leg kicks to prevent Nick from getting too comfortable walking forward and looking to brawl. You can imagine, in the event Diaz does not check the incoming leg strikes, by the middle of the fight he may be ripe for the picking, allowing St. Pierre to do whatever he wises.

Logic says Diaz will lose this fight because of his inability to defend takedowns and even off his back, St. Pierre will not fight so recklessly that he gets caught in a submission. It's been just shy of six years since logic was thrown out the window in a GSP fight and I don't see that streak coming to an end this weekend.






Johny Hendricks vs. Carlos Condit

Whether you believe Carlos Condit is a tougher test than any of Johny Hendricks' previous opponents or not, the fact remains that the former interim champion possesses a diverse offense and has never been knocked out.

Theoretically, the winner of this fight would be next in line for a shot at the welterweight championship. I say theoretically because anything can happen, whether Nick Diaz upsets GSP and they have an immediate rematch or if Demian Maia finds his way into the mix, you never know for sure.

Hendricks is barely 5'9 but he packs as much power into his left hand as any other fighter in the sport. Combine that with his credentials as a collegiate wrestler out of Oklahoma State (two-time National Champion, four-time All American, three-time Big 12 Conference Champion) and you have one of the most dangerous welterweights in the world.

The Okie's lone defeat in MMA came over two years ago when he had no answer for the strength of Rick Story. However, since then, he's reeled off five consecutive wins including knockouts of Jon Fitch and Martin Kampmann. He earned a split decision against Josh Koshcheck last spring, too.

Condit is fresh off his decision loss to Georges St. Pierre and although he came close to earning a TKO stoppage after a head kick rocked the champion, he had no answer for his wrestling an top control. Prior to the loss, he was on a five-fight winning streak including finishes of Rory MacDonald, Dan Hardy and Stun Gun Kim.

Johny will likely come out guns blazing looking for another early knockout, but Condit definitely has the superior footwork and speed. He should be able to stay away from the power, but can he do that for 15-minutes? I don't suspect he'll have much success if he's taken down and on his back and look for Hendricks to shoot for takedowns to secure rounds, or if he's just unable to find Condit's chin.

Carlos has provén extremely durable in his long career, so you cannot expect to see him knocked out, at least I'm not. Still, I readily admit I'm under the assumption that Hendricks can beat Georges St. Pierre, so perhaps I'm not giving Condit enough credit in this fight. Simply put, Hendricks won't be knocked out so The Natural Born Killer's best bet to win will be to stick and move, and avoid the ground at all costs. From the clinch or throwing a kick, both are means Hendricks can use to secure takedowns.

Two of the best welterweights in the world, someone is heading back to the United States this weekend having been used as a stepping stone.





Nate Marquardt vs. Jake Ellenberger

Two strong welterweights looking to scratch and claw their way into the championship mix, that's what defines this bout.

Jake Ellenberger was on pace to be among the few legitimate contenders when he was knocked out by Martin Kampmann last year, the first time he had ever been finished by strikes. The loss ruined a six-fight win streak which included wins over Jake Shields and Diego Sanchez. However, he did bounce back in the fall by controlling Jay Hieron for three rounds to win his 28th professional fight. He remains understated because he has routinely lost fights here and there in his career which have prevented him from emerging above the so-called glass ceiling. Plus, he's not one to engage in much hype or trash talk so you will only notice him when he's in the octagon, usually winning fights.

Then there's Nate Marquardt (cue the Welcome Back Kotter theme song), who returns to the UFC two years since his last fight in the promotion. He was fired in June 2011 because of his inability to gain clearance to fight Dan Miller due to elevated testosterone levels compared to the allowable range. Because of the situation which saw the company required to scramble to make new fights within hours of the event, in a fit of anger, Marquardt was canned.

Since then, he stopped testosterone replacement therapy and dropped to welterweight. In his debut at 170-pounds last summer, he looked absolutely fantastic in a four-round war with Tyron Woodley. The finish came when Nate landed a series of brutal elbows to the head, dropping Woodley and providing the former UFC fighter with the vacant Strikeforce championship. However, he dropped two months ago to Tarec Saffeidine in large part because an insane amount of leg kicks over the course of 25-minutes that rendered Marquardt's legs effectively useless.

Both Jake and Nate are strong grapplers with striking power capable of finishing a fight, and with neither man displaying significant weaknesses, this remains a difficult fight to get a handle on. In other words, if you're going to bet on UFC 158, I'd steer clear of this one.



---



- Note that Bellator is off this week and will return next Thursday night on Spike for a card headlined by the lightweight tournament championship between Dave Jansen and Marcin Held. In heavyweight action, Brett Rogers vs. Eric Prindle and Travis Wiuff vs. Ryan Martinez is also scheduled. Plus, Marcus Davis (the show is in Maine) takes on Waachiim Spiritwolf in a welterweight bout.

- The much talked about August 3 fight between featherweight champion Jose Aldo and "Showtime" Anthony Pettis is expected to take place in Rio at the HSBC Center in the main event at UFC 163. None of this information has been confirmed as of Thursday morning, but the original source is Tatame.

- On Jim Rome's radio show this week, Dana White told a story about an incident at a hotel after a previous UFC show (thought to be the night Nick Diaz beat B.J. Penn in 2011). According to White, at the hotel, Diaz was searching for Georges St. Pierre "trying to fight him" and yelling at the then-injured champion. Perhaps this has to do with GSP's "dark place."

- More on Diaz, he missed an open workout Wednesday in Montreal and did so because he apparently chose not to fly in while cutting weight. Once Dana found out, he said if Diaz were to miss today's press conference, "it will not be good." He told Jim Rome, in the event Diaz were to win the championship, they'd have a come-to-Jesus meeting and essentially, if Nick were to mess up once, the title would be taken away.

- Rory MacDonald re-injured his neck this week, saying he "tweaked" it and the timing of his return is still unknown.

- Herschel Walker wants one last fight in MMA and wants it in the UFC. The 51-year-old sports legend has not fought since 2011 when he finished Scott Carson in Strikeforce.


---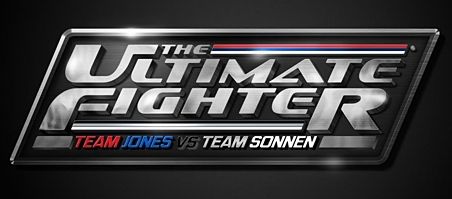 THE ULTIMATE FIGHTER QUICK REVIEW



Episode 8

The final first round fight (before the wildcard comes into play) aired this week with a pair of veterans as Zak Cummings of Team Sonnen took on Dylan Andrews representing Team Jones.

Zak's most lucrative opportunity in the fight came early in the first round as he landed a hard left that wobbled Andrews leading to top control on the mat. Cummings unleashed a barrage of elbows that led to a large gash and plenty of blood flow from Andrews, however, he could not maintain the position and was swept out of the mount.

From there, it was Andrews' turn for some payback with hellacious ground and pound for the remainder of the round.

In the second, Cummings threw some wild strikes and was taken down as a result, a position he could not fend of for the rest of the five minutes. As a result, the last pick on Team Jones, Dylan Andrews won the decision and advanced.

Neither man was overly impressive but it was Andrews who got the better of Cummings, a fighter considered by some to be a gatekeeper. Still, he's a fighter who poses a test and in this case, we know who passed.

Afterwards, the coaches picked one eligible representative from each team to compete in the wildcard fight for the opportunity at second life in the tournament.

Next week, we'll see submission specialist Kevin Casey (Sonnen) fighting Bubba McDaniel (Jones). The "controversy" here was due to the fact that Jon Jones had to pick between his personal friend and long-time training partner McDaniel or his top selection, Clint Hester. If the relationship from home was not an issue, I assume Hester would have received the opportunity. However, you cannot fault Jon for giving it to his bud, and even with that said, McDaniel is definitely a fighter who put in the work in his career.

On the bright side, Dana White has already said everyone on the show is getting at least one fight in the UFC, so hopefully Hester can shine next month in his promotional debut.






TWITTER

http://www.twitter.com/411mania
http://www.twitter.com/411wrestling
http://www.twitter.com/411moviestv
http://www.twitter.com/411music
http://www.twitter.com/411games
http://www.twitter.com/411mma




comments powered by