SPOTLIGHTS
The Blueprint 3.15.13: Next in Line?
Posted by Patrick Mullin on 03.15.2013

While anointed as the next challenger for the welterweight championship, Johny Hendricks is going to have to win at least one more fight before he earns that distinction. It isn't going to be an easy one as former WEC and interim UFC welterweight champion Carlos Condit is his opponent. Does Big Rig earn his shot or does the Natural Born Killer cause him to jackknife? Find out in this week's Blueprint.

Hello again everyone and welcome to The Blueprint. Now while we try to find the best in things in life I can't lie about the UFC 158 card, it's just not very good. The main event has star power although I don't find it to be competitive at all. The FX and facebook prelims are the worst lineup I can remember the UFC putting together and for some reason Nick Ring vs. Chris Camozzi and Mike Ricci vs. Colin Fletcher were deemed main card worthy. Marquardt vs. Ellenberger is decent, but to me the only really strong bout on the entire card from top to bottom is what we're looking at in this week's column. That happens to be a fight between Carlos Condit and Johny Hendricks.

Condit's accolades are many. He's the last WEC welterweight champion, a title he never lost as it was his absorption into the UFC that saw the title's lineage ended. He won the interim UFC welterweight title by beating Nick Diaz in order to challenge Georges St. Pierre. He also holds UFC victories over Rory MacDonald, Dan Hardy, Jake Ellenberger, and Stun Gun Kim. Johny Hendricks is another former WEC talent but has really made his mark in the octagon as of late. He's scored stunning knockouts of Martin Kampmann and Jon Fitch and also holds a victory over Josh Koscheck. Hendricks enters this fight as the betting favorite so we'll start our look with Condit.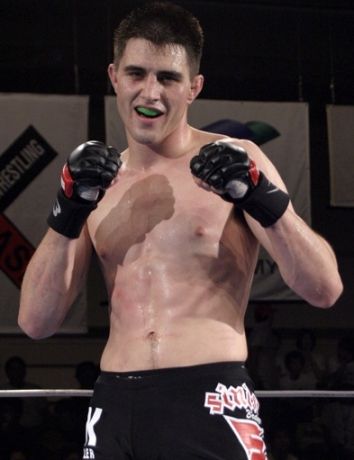 "The Natural Born Killer" Carlos Condit
Height: 6'2
Reach: 76 inches
Record: 28 Wins(13 KO, 13 Submission, 2 Decision) 6 Losses(3 Submission, 3 Decision)
Strengths: Stamina, Range, Well-Rounded, Good Chin
Weaknesses: Takedown Defense, Strength, Inside Fighting


Carlos Condit's Keys to Victory

1) Marathon, Not a Sprint - We've seen Carlos Condit go twenty five grueling minutes in back to back fights whether he was on the winning or losing side of things. The guy has a heart and a gas tank that just doesn't run out on him. Even in his fight with Rory MacDonald more than anything it proved to be his superior conditioning that won him a fight with seconds left. This fight is only a three rounder as opposed to five for some silly reason despite the winner clearly being the top challenger in the division. This will allow Condit to really show off his conditioning by cutting a faster pace than he did in his five round bouts.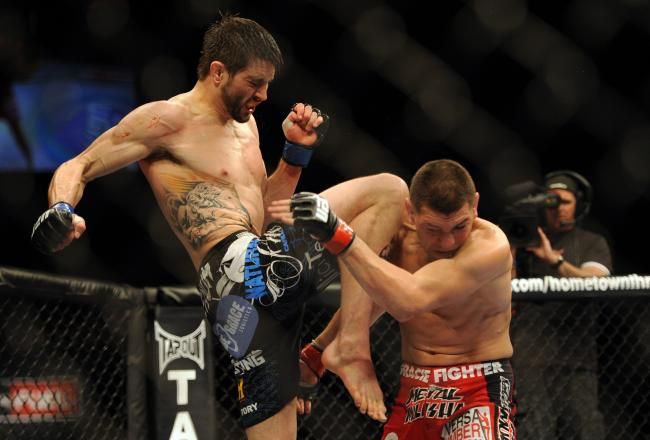 Johny Hendricks is a very good fighter but he doesn't have great stamina. In fights where Johny has had to go for any significant length of time he clearly slows down. Forcing Hendricks to pursue him and defend himself from leg kicks, jabs, and the occasional knee is going to wear Johny down and score points. Condit can at that point coast in the latter stages of the bout. At that point his big thing is to just avoid the takedowns and big left hand and hear the final horn sound.


2) Move Hendricks Back - Johny Hendricks' left hand has become a feared weapon amongst welterweights. He really scores with it when he pushes forward and has his opponent backing straight up. So in order to take that momentum away from him you have to make Hendricks move back. Hendricks isn't fleet on his feet after the first round so when he gets thrown at he tends to stop moving, stand flat footed, and then back straight up to reset. When he backs up you can get off on him without the threat of a big left hand or a takedown.


3) Maintain Outside Foot Control - Condit's fight plan should be predicated upon three things; activity, avoiding the left hand, and avoiding takedowns. We've covered activity and in part we've covered the avoidance of the left hand and takedown. Part of that is indeed that moving Hendricks backward takes away those threats. But you won't have Hendricks moving back for the entirety of the fight. So when he's advancing its important for the orthodox Condit to keep his lead foot outside of the lead foot of Hendricks to avoid being pinned inside of Hendricks' arms and body. He'll retain his freedom of motion and will dictate the striking at that point.


Carlos Condit's Perfect Strategy - This is going to be very similar to how Condit fought Nick Diaz, another southpaw with a good left hand. Hendricks is more of a threat to shoot for the takedown, but Diaz was in better shape and a better striker. In this fight Condit needs to work an improved version of his plan from the Diaz fight by further exploiting his extensive reach and stamina advantages in the shorter length bout he sees here and shorter length opponent. Leg kicks will be more effective if he throws them on the inside of Hendricks' lead leg with his right leg. This will exploit Hendricks' squared up stance and keep him off balance while moving Condit's head away from the left hand. Using this, a good active jab, and lots of footwork will be the key.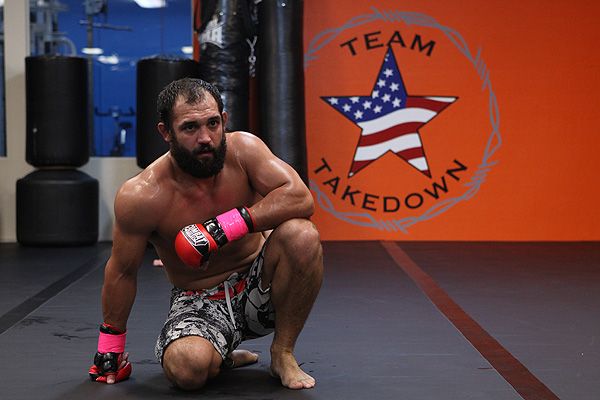 Johny "Big Rig" Hendricks
Height: 5'9
Reach: 69 inches
Record: 14 Wins(8 KO, 1 Submission, 5 Decision) 1 Loss(Decision)
Strengths: Left Hand Power, Good Wrestling Base, Strength
Weaknesses: Stamina, Defense, Squared up Stance


Johny Hendricks' Keys to Victory


1) Left is Right - Seemingly out of nowhere Johny Hendricks has made his left hand as vaunted as Dan Henderson's "H-Bomb" right hand. Of course when you become the first guy in the UFC to KO Jon Fitch with one left hand and follow it up with doing the same thing to perennial contender Martin Kampmann its not totally unwarranted. So why change what's worked so well for him? Johny needs to try to get the left hand going early and often against Condit. You always want to use what works best for you.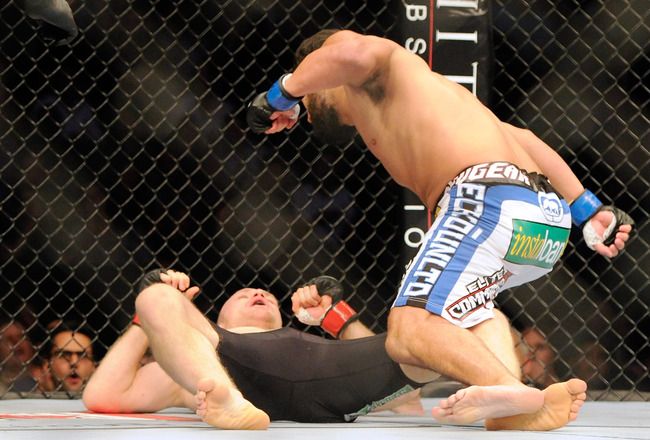 Nick Diaz doesn't often throw his left hand with as much power as possible(unless it's a body shot), but when he did he was able to rock Condit's head back when it landed. Diaz has more technical prowess than Hendricks but Hendricks has the edge on raw power. For him to be able to win this fight he has to be able to hit and hurt Condit and his best chance is with his left hand crosses, hooks, uppercuts, and overhands.


2) Fight Your Way Up - Hendricks is more often than not at a height and/or reach disadvantage in his fights. This will be as significant as it gets in those regards as Condit is 5 inches taller and has a 7 inch reach advantage that will be accentuated by kicks from the outside. These physical factors will make it difficult for Hendricks to land consistently to Condit's head and be compounded by Condit's lateral movement. So what can the shorter man do to make his life easier?

Hendricks has to work to Condit's body. The plan of attack here is twofold. On one hand throwing at Condit's body will at some point force him to lower his guard and allow an opening for Hendricks to score with the left hand to the head. Hendricks is also at a stamina disadvantage so he'll be trying to even the playing field by scoring to Condit's body. It's imperative to his success that he realizes this very early so that by the time the third round comes there's a chance he can corner Carlos and hit him with his best shots to earn a stoppage.


3) Use Your Wrestling - If there is one thing Carlos Condit has trouble fighting against it happens to be takedowns. Even guys without stellar wrestling backgrounds who have to work from the clinch have been able to take Condit down without much difficulty, like Nick Diaz and Hiromitsu Miura. Johny Hendricks has two NCAA championships to his credit as an All-American out of Oklahoma State U. While his wrestling has not been at the forefront of his success in the UFC, the strong base is still there to take advantage of a Condit weakness.

The only people who have stifled Hendricks' wrestling have been better wrestlers like Rick Story and Josh Koscheck. Condit isn't at that level of wrestling. While Carlos possesses a very active guard Hendricks is much physically stronger and so long as he's smart he shouldn't fall into any of Carlos' BJJ traps. He can exert control in this situation and work Carlos over.


Johny Hendricks' Perfect Strategy - Big Rig is going to need to be on his A game here as he meets the best opponent he's seen in the octagon. As such that means he has to be in the best shape of his career and go in there with the intent to pressue Condit and not play the stand up point fighting game with him. On the feet he may not be able to put out the quantity Condit does, but his shots are definitely quality ones. By working the body he can slow Condit down, open up head strike opportunities, and even set up takedowns where he can hold Condit in place and prevent him from showing his advantages.


Final Prediction - I like this fight because 1) It matters big time and 2) Each guy does things well that are capable of beating the other. When you have a fight like that its all too rare these days and they tend to produce exciting results. The big difference for me here is that Condit does too many things well that would allow him to fall prey to what Hendricks can do. I generally look at a puncher's chance like Hendricks has against a good fighter like Condit as about a 1 in 20 type of situation. Condit has never been knocked out and I don't think Hendricks is the man to do it.

I just feel Condit has too many advantages to what Hendricks brings to the table and has seen guys who offer better versions of what Hendricks has. Hendricks would have been better off to sit out here because to me Condit is all wrong for him. He loses this one and he loses the title shot he'd have gotten had he chosen to sit out. Its admirable that he would risk it and fight one of the toughest guys in the division but its not smart and I think he'll learn that lesson in this fight.


And the Winner Is… - Carlos Condit, Unanimous Decision


That's it for this week guys, join us on Sunday night to see how we did. The 411 Ground and Pound Radio Show will return on Sunday night at 9pm EST on Blogtalk Radio talking all things UFC 158. Call in and join us at (323) 657-0901 and we'll see you next week same Pat-time, same Pat-Channel.

comments powered by