SPOTLIGHTS
MMA's 3R's 03.21.13: UFC 158 Edition
Posted by Jeffrey Harris on 03.21.2013

From Georges St-Pierre's dominant win over Nick Diaz to Johny Hendricks clinching his number one contender status against Carlos Condit, Diaz's bizarre comments and more, 411's Jeffrey Harris breaks down the Right, the wRong and the Ridiculous from UFC 158!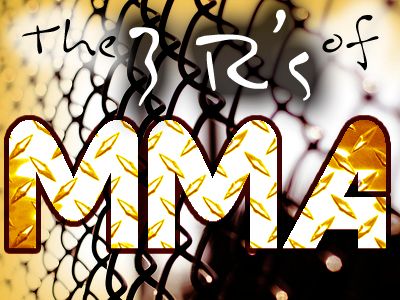 *The Column Concept*
Greetings loyal readers and welcome back to a brand new edition of The 3R's of MMA. The rules and format are still the same as I will be taking a look at the Right, the wRong, and the Ridiculous in the MMA world. The Right will be about the good to great fights or positive news items for the week or big fight announcements. The wRong will be the bad fights, showings or performances, and bad fight bookings. And the Ridiculous will be the worst of the world of MMA.

The 411 Ground and Pound Radio Show was back this week to review UFC 158:



Welcome back to the MMA's 3R's. UFC returned to Montreal with another big PPV event with UFC 158. Georges St- Pierre finally had his long-awaited grudge fight with Nick Diaz and came out on top. The next contender for GSP is likely set as well since the GSP/Silva super fight isn't happening for the foreseeable future.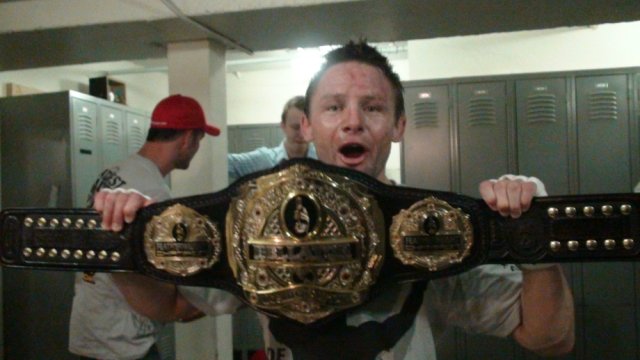 THE RIGHT:


Georges St-Pierre vs. Nick Diaz: GSP secured another dominant win and beat long-time rival Nick Diaz, a fight literally years in the making. I'm glad we finally got to see the fight. The build-up and pre-fight trash talk was epic, between Diaz's usual chaos and insanity, the phrase of "Wolf Tickets" entering the lexicon, Diaz accusing GSP of using steroids, and so much more. But when it came down to it, Diaz and his list of excuses a mile long were not enough to overcome the champ. To GSP's critics to say he has no heart and fought like a pussy, Diaz was powerless off his back despite apparently being this high-level jitz black belt. People forget that GSP is also a black belt as well. Diaz and Gracie even suggested that GSP had inside info on Diaz and had a spy in their camp since it was almost like he knew what to do ahead of time. Maybe GSP being good on the ground just means that he's good at defending submissions and knows how to neutralize someone like Diaz. Standing? GSP dominated the fight there as well. Almost half of the fight took place on the feet and GSP also out struck Diaz there too.


UFC welterweight champion Georges St-Pierre earned his 18th UFC victory at UFC 158 against Nick Diaz.

Carlos Condit vs. Johny Hendricks: A fight that truly lived up to its pedigree of the top 1 and 2 ranked welterweights in the division here. Condit and Hendricks had an absolute war but Hendricks was able to edge the fight out with his insane chin and wrestling and takedowns. Condit's wrestling and takedown defense have always been one of his weaker attributes, and it is something that played against him both here and against GSP. I would definitely give the last round to Condit as he did a lot more damage and Hendricks' grappling and takedowns were not as effective. Now it looks like Hendricks gets his shot against GSP later this year. I like the match-up a lot, but I don't necessarily think Hendricks is the one and only hope to unseat GSP. Hendricks has great wrestling credentials and he hits like a freight train. But you know what, so did Josh Koscheck. Koscheck and Hendrix fought to a very close split decision. Koscheck was also an NCAA division I championship wrestler and he's been wrestling all his life just like Hendrix. I think Hendrix is a lot of fighter, but I think GSP will be able to handle his wrestling game. And even if they keep it standing, I'd still favor GSP. His speed and technique is much better and makes up for what he lacks in power. GSP stifles and outwrestles guys who have way better wrestling backgrounds than him including the likes of Josh Koscheck, Jon Fitch, and Matt Hughes. Still this was a great fight, and Hendricks sick power alone makes the bout with GSP interesting. If he can stuff GSP's wrestling as well, that makes the fight even more interesting.


Johny Hendricks defeated Carlos Condit by decision at UFC 158.

Nate Marquardt vs. Jake Ellenberger: Ellenberger emphatically raised his stock back up yet again in the UFC with a first round knockout victory over Nate Marquardt on the main card of UFC 158. This fight was a last minute change as the card was shuffled after Rory MacDonald got injured. Ellenberger was originally supposed to face Johny Hendricks but ended up facing Marquardt instead. Honestly, I think this might've been better for Ellenberger in the long run. I think Hendricks was the tougher match-up right now and another loss would've sent Ellenberger further down the pecking order. This puts Ellenberger in a much better position now as he's got 2 wins and he could easily be put in a much bigger fight with someone like Demian Maia or Rory MacDonald now. Plus he got a $50,000 bonus out of this fight as well which I doubt would've happened against Hendricks, but you never know.


Jake Ellenberger knocked out former Strikeforce champion Nate Marquardt at UFC 158.

Women and Ronda Rousey coming to the Ultimate Fighter: So Dana White revealed during the prelims broadcast at UFC 158 that for the first time ever female MMA fighters will be the coaches on The Ultimate Fighter and not only that, women will be fighting for a chance to fight in the UFC on the show as well. Good news to hear. I anticipated this since months back White talked about women and Rousey being coaches on the show. And I figured that with a win for Rousey at UFC 157 and a win for Miesha Tate against Cat Zingano in April that would make for their next set of coaches. Now granted, my prediction is a bit of a gamble with Tate still yet to face Zingano next month, so Zingano could be the opposing coach for Rousey and then the bulk of the promotion will fall on Rousey's shoulders. I mean it would anyway, but Tate brings in the bigger hype and pedigree considering she's the former Strikeforce women's champion, wants a rematch with Rousey, etc. This season of TUF has been a big improvement, and it will be interesting to see if the added element of the women and having both men and women in the house will give the show a bigger shot in the arm.


Dana White announced that Ronda Rousey will be one of the coaches on the next season of TUF. Not only that, women will be able to try out to compete on the show.




THE wRong:

Chris Camozzi vs. Nick Ring: A dull and eventful fight that I don't think should've been on the main card. Nick Ring has consistently been a disappointing performer in the UFC. His strategy here looked extremely weird and made no sense. He was fighting with his hands down and his chin up. Granted Camozzi didn't do much better and it was a pretty uninspiring affair. I think the fight could've gone either way, but this is one of the efforts where I don't think any fighter has any right to be upset about the decision since they both could've done a lot more to try and take the fight away.

Mike Ricci vs. Colin Fletcher: Another uninspiring affair between two runner-ups on previous seasons of The Ultimate Fighter. Ricci clearly took it but the fight was boring and horrendously dull. People call Fletcher "unorthodox" and these days that seems to be a nice way of calling a fighter mediocre. Fletcher might be lanky, unorthodox, and tough to fight but he didn't particularly impress here. He was throwing a lot of kicks and spin kicks from about a mile away, so whatever his game plan was, it was extremely confusing. Neither guy seemed to really put anything behind their strikes. I mean credit to Ricci. He had to win and did what he had to do with his back against the wall, but neither guy here really looked like they belonged in the Octagon with this performance.


The Ultimate Fighter: The Smashes runner-up Colin Fletcher failed to beat Mike Ricci at UFC 158.




THE RIDICULOUS:

Nick Diaz Returns With a Vengeance at Post-Fight Press Conference: Diaz's latest retirement lasted all of about 30 minutes as he decided to show up to the post-fight press conference after he apparently told Dana White that his job was done for the night and he was out of there. Diaz then came out during the press conference and his list of excuses and downright bizarre comments poured forth. He even threw his own coach and manager, Cesar Gracie under the bus. He said that everyone knew the fight was coming and "no one was there for him." Things got even weirder as he admitted out loud he's never paid any taxes. While Diaz possibly doesn't fully think out everything he says and that might not be completely true, it's still not something he should voice out loud. He foolishly tried to fight against the government to end his suspension and that also failed miserably. He does not want the IRS on his back making his life miserable either. The IRS sent Wesley Snipes to jail for tax evasion and threw the book at him. And all that is really just the tip of the iceberg here. The drama starts at about 41 minutes in below. But what I basically took from all this is that Diaz isn't going to retire. Such is the Nick Diaz experience.


Nick Diaz still wants a rematch with GSP following his loss at UFC 158.

That's it for the R's. But what else is going on 411mania.com with yours truly, the 411mania Jack of All Trades?

Return to Middle-Earth and check out my review of The Hobbit: An Unexpected Journey on Blu-ray.

Check out my official review of Oz The Great and Powerful.

Keep rocking it loyal readers. And like the great Buckaroo Banzai says, "Remember. No matter where you go . . . there you are."



* TWITTER *
* http://www.twitter.com/411mma *
* http://www.twitter.com/411wrestling *
* http://www.twitter.com/411moviestv *
* http://www.twitter.com/411music *
* http://www.twitter.com/411games *
comments powered by