SPOTLIGHTS
Occupy The Throne 03.22.13: Here's Johny!
Posted by Samer Kadi on 03.22.2013

Johny Hendricks cemented himself as the top contender for Georges St-Pierre's welterweight title with a FOTY candidate at UFC 158! But what are his chances in a fight with the champion? 411's Jeremy Lambert and Samer Kadi take a look!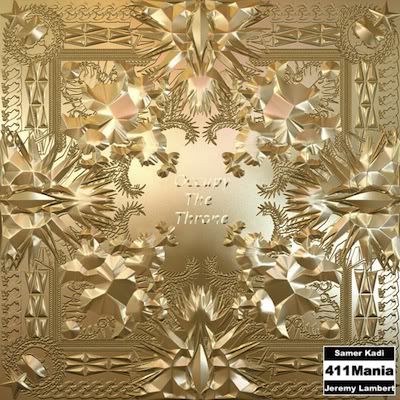 A Deserving Contender... For A Change



Jeremy Lambert: The UFC welterweight picture seemed clear following UFC 154. Georges St. Pierre defeated Carlos Condit to retain his welterweight title and Johny Hendricks knocked out Martin Kampmann to lay claim to the #1 contendership. Then St. Pierre went to a dark place filled with nothing but action shots of guys rolling for knee bars and decided that he would rather put a beat down on a certain disrespectful grappler rather than grant Hendricks his rightful title shot.

After UFC 158, the title picture seems clear again. St. Pierre dominated Nick Diaz to "retire" the Stockton bad boy for a second time in just over year and Hendricks won a competitive decision against former interim Condit to further solidify his status as the top contender to the welterweight crown.

While Hendricks isn't a name that excites a lot of casual fans and there is no convoluted hate between him and GSP, no one can deny what he's accomplished in his last four bouts, three of which came on a big PPV stage with the other taking place on FOX. Hendricks has knocked off three former title contenders and long-time UFC mainstay to finally earn his shot at the greatest welterweight of all-time

Samer Kadi: In a year of quasi-desperate attempts to bolster PPV numbers with puzzling title shots, Johny Hendricks earning his the hard way is a breath of fresh air. After leaving Mike Pierce, Jon Fitch, Josh Koscheck, Martin Kampann and Carlos Condit in his wake, Hendricks has amassed an absolutely stunning winning streak in MMA's toughest and most robust division.

Unfortunately, that is not the sort of thing that gets the buy-rates moving these days, as Hendricks' incredible run cannot be used to falsely market an inexistent dark place for his opponent. Moreover, if Hendricks' tame callout of the champion is any indicator, the pre-fight "hype" will hardly be too compelling for the casual viewer. There will be no back-and-forth bickering on media calls, no controversy due to missing media appearances, and no antagonizing trash talk.

However, with left handed power that would make even some heavyweights jealous, a highly respectable wrestling pedigree, and an ever improving overall MMA game, Johny Hendricks could well be Georges St-Pierre's stylistically most interesting challenger in years. And ultimately, this should be far more appealing than the typical fabricated drama that ends up being predictably shot down and labeled as "nothing personal" as soon as the fight is over.




Jeremy Lambert: Even though there won't be a lot of pre-fight trash talk, that won't make the fight less interesting or the buyrate lower. Unlike Anderson Silva, who needs a compelling match-up to sell PPVs, GSP always draws on PPV thanks to his Canadian fanbase. Johny Hendricks could be as generic as Jake Shields and have the same chances of winning as Nick Diaz, and over 600,000 people would shell out $55 to see the welterweight champion do his thing once again. Luckily for everyone involved, Hendricks isn't quite as monotonous and boring as Shields when speaking and definitely has a better chance at winning than Diaz.

Instead of Hendricks having to go to St. Pierre's house with a ref so the three of them could watch hockey and drink wine, he'll fight him in the octagon after putting together the most impressive welterweight run in quite some time. Hendricks was not only able to knock off five of the best welterweights in the world, he did so in a variety of ways and showed improvement in each fight.

Hendricks has one punch power, but unlike Dan Hardy, he also has the ability to stay on his feet or even potentially put St. Pierre down. On top of that, he works well in the clinch and could make GSP pay for any failed takedown, which now looks like a possibility following the champion's struggles to put down Nick Diaz in the later rounds. Not since Thiago Alves, who also had the ability to put GSP away with one shot and remain on his feet for an extended period of time, has the welterweight king faced someone who isn't stylistically favorable due to weak takedown defense, weak striking, or lack of improvement from the first bout.

Samer Kadi: When a fighter is this ridiculously dominant for so long, people will start hanging on to the merest hint of vulnerability, and playing up any potentially intriguing challenger.

Despite a typically decisive 50-45 victory over yet another elite contender, Georges St-Pierre's performance against Nick Diaz was far from flawless. This is neither due to his inability to put Diaz away as realistically, there was very little chance he was ever going to, nor his failure to mount any overwhelming offense. In fact, Diaz was the last opponent St-Pierre was going to look great against due to his otherworldly chin and ability to defend himself off of his back.

However, there can be no denying that the Canadian did not look his usual dynamic self. Chalk it up to his knee surgery, the fact that he didn't enjoy his usual break in between fights (this was his second bout in four months), or a result of him simply having an off night, the fact remains, St-Pierre did not look particularly impressive. For the good of MMA, and the sake of one of the absolute greatest fighters to ever grace the sport, let's hope this is not the early signs of a small – but potentially costly – decline in which "Rush" loses some of his speed, athleticism, and trademark explosiveness, but rather an isolated outing that will have no bearing on the future.

And while it does seem harsh to nitpick a performance in which St-Pierre did not lose a single minute, there can be no overlooking the fact that he looked oddly tired as early as the third round – something that St-Pierre himself admitted to. Whether this is the early writings of a bigger narrative or simply fans and pundits blowing things out of proportion remains to be seen, but it is exactly the sort of rhetoric that would make a title defense against Johny Hendricks all the more interesting.




Jeremy Lambert: Throughout his history, GSP has dominated wrestlers. He's either out-struck them at will or surprised them by putting them on their back where they're almost clueless in defending. On paper, it seems like the same thing would happen when St. Pierre and Hendricks finally meet later this year, but given how well Hendricks has done against top competition and how pedestrian (by the standards we hold him to at least) the champion has looked in two of his last three bouts, there is a cloud of doubt surrounding this fight.

Part of that doubt comes from the fact that St. Pierre has been dominant for so long and some people are just ready for something new. When Karl Malone won the MVP trophy in 1997, it wasn't because he had a better year than Michael Jordan, it was because Jordan already had four MVP trophies and people just wanted something new and different. It's not to take anything away from Hendricks, it's just that he's a breath of fresh air in a division that has been occupied by the same three-four fighters over the past five plus years. So when St. Pierre decided to face Diaz instead of Hendricks, everyone said he was afraid of the bearded wrestler. And when the match-up became official after this past Saturday's event, everyone believes that the Oklahoma State standout will have his way with the guy who hasn't legitimately lost a round since the first Josh Koscheck fight.

Hendricks could very well knock St. Pierre back to UFC 68 and not many people would bat an eye. But let's not get ahead of ourselves in saying that Hendricks is a nightmare match-up for a guy who has faced every single style of fighter over the course of his career.

For more from the Occupy The Throne duo you can follow Samer Kadi and Jeremy Lambert on twitter. You can also check out ManCaveThoughts.com for more writings and podcasts.
comments powered by