SPOTLIGHTS
MMA's 3R's 04.11.13: UFC on Fuel TV 9 Edition
Posted by Jeffrey Harris on 04.11.2013

From Gegard Mousasi's win in the main event of UFC on FUEL TV 9 and the Fight of the Night between Brad Pickett and Mike Easton to the debut of Conor McGregor, shenanigans at Invicta FC 5 and more, 411's Jeffrey Harris breaks down the Right, the wRong, and the Ridiculous from the week in MMA!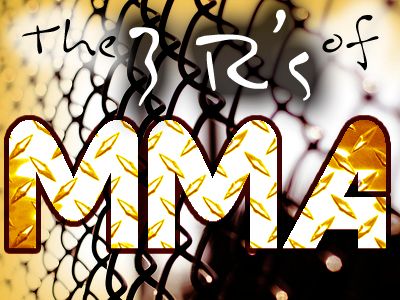 *The Column Concept*
Greetings loyal readers and welcome back to a brand new edition of The 3R's of MMA. The rules and format are still the same as I will be taking a look at the Right, the wRong, and the Ridiculous in the MMA world. The Right will be about the good to great fights or positive news items for the week or big fight announcements. The wRong will be the bad fights, showings or performances, and bad fight bookings. And the Ridiculous will be the worst of the world of MMA.

The 411 Ground and Pound Radio Show was back this week to review UFC on Fuel TV 9:



Welcome back to the MMA's 3R's. A loaded week of MMA between Bellator's season 8 finale on Spike TV with Bellator 95. Invicta FC was back on iPPV with Invicta FC 5. And UFC kicked off a full month of a UFC card every weekend with UFC on Fuel TV 9. So let's get to it.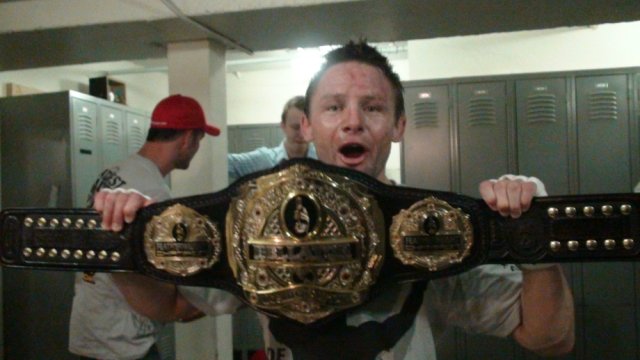 THE RIGHT:


Gegard Mousasi vs. Ilir Latifi: I was sort of on the fence on what area to put this fight, but ultimately I decided to put it in the Right. While it was a bit of an underwhelming fight and main event, I'm giving both guys credit since they were in a pretty awkward situation. They got this match-up just days before the bout. Mousasi went in with an injured knee, and now he probably has to get surgery. Ilir Latifi had to get up to 26 lbs. right before the bout. Not an outstanding fight, but Mousasi won and dominated and gets his first UFC fight out of the way. Latifi deserves props on doing the UFC a favor here and deserves at least another fight after this. Now, Mousasi I think was one of the better fighters to bring over from Strikeforce, but still I'm not sure he was this amazing prospect like when he beat Babalu and people thought he was going to dominate heavyweight as well.


Gegard Mousasi won his UFC debut against Ilir Latifi at UFc on Fuel TV 9.

Conor McGregor vs. Marcus Brimage: This was a fight I think easily could've been on the main Fuel TV broadcast card, but it ended up making the broadcast anyway. McGregor quickly knocked out Brimage in the first round, in a quick exciting fight. McGregor's getting a lot of hype now and he looked good here. He came off really well in the post-fight press conference and will likely get a spot on the first UFC card on Fox Sports 1. I hope they bring McGregor along slowly because he looks like he is a superstar n the making.


Conor McGregor defeated Marcus Brimage in his UFC debut at UFC on Fuel TV 9.

Brad Pickett vs. Mike Easton: This was a fight that definitely delivered and turned out much like how I expected. Both guys have tough chins and are incredibly hard to finish, so I figured it would go to the judges. Pickett won a close decision, but I agree with Mark Radulich's score of 29-28 for Pickett. The first two rounds were pretty close, so I can see why it is a split, but Pickett definitely won. Pickett showed his versatility because while his striking is his bread and butter, he can more than handle himself against a wrestler and get the fight to the ground when he needs to. A very well deserved Fight of the Night for both guys.


Brad Pickett earned the split decision victory over Mike Easton and a Fight of the Night Bonus at UFC on Fuel TV 9.

Pat Curran vs. Shahbulat Shamhalaev: Pat Curran took care of business quickly at Bellator 95 against season 8 tournament winner Shahbulat Shamhalaev. Now Shamhalaev normally would've had more of a layoff after winning a tournament, but Curran's originally scheduled opponent, Daniel Straus, was unable to fight due to some legal troubles. After a bit of an early lull in the action, Curran quickly got in and finished Shamhalaev with an arm-in guillotine. Not a fight that I think marks him as a top 5 guy, but another strong win for Curran whose MMA stock continues to rise. The show for Bellator this week peaked at over a million viewers, so Curran has clearly established himself as one of the bigger draws for the promotion.




THE wRong:

Jessamyn Duke Gets Screwed by John McCarthy at Invicta FC 5: Sometimes I think the flaws John McCarthy commits get continually overlooked. McCarthy is a longtime mainstay of the sport and has been in MMA since the beginning. That being said, I think like in the Patrick Cote/Tom Lawlor fight, he messed up big time here. So Jessamyn Duke was fighting Miriam Nakamoto at Invicta FC 5. They were up against the fence and Nakamoto hits Duke with a knee. Duke gets dropped and then she gets hit with another knee, except she had three points down and so it was an illegal knee. McCarthy pulls Nakamoto off and waves off the fight. Except, Nakamoto is declared the victory and says the first, legal knee that caused the stoppage. I'm sorry what? How do you figure that? Maybe the fight still would've ended, but the knee that put her out was a blatantly illegal knee. McCarthy did NOT move in to stop the fight before the illegal knee. Can you retroactively call a fight like that? Sorry, but I think this was a poor, and unfair move to Duke.

Matt Mitrione Suspended Over Fallon Fox Comments: So UFC heavyweight fighter Matt Mitrione is in hot water now over inflammatory comments he made on Monday on the MMA Hour hosted by Ariel Helwani. He was then promptly suspended by UFC over the comments. As of now, it looks like Mitrione won't be fired, and we don't know the extent of his punishment as of yet. For starters, I think what is getting looked over is Mitrione's jokes about rape and the Lloyd Irvin camp scandal. I think regardless of who the jokes are directed at, Mitrione was asking for trouble right off by joking about rape especially after all the issues that came out of the controversy with Miguel Torres, Forrest Griffin, and Rashad Evans last year. Now I know there are people who agree with Mitrione's comments and some of what he says, but ultimately that doesn't matter. UFC now has a code of conduct policy, and I'd say Mitrione's rant falls under that policy. I like Mitrione and I think he's an entertaining fighter and personality, but he also has to remember he's not a stand-up comedian. And when he does an interview like this, he's representing the UFC. Now you can complain about things Dana White has said or Joe Rogan has said until the cows come home, but none of that matters. Because for starters, UFC enacted their code of conduct policy just a couple months ago. And for another, Mitrione isn't the UFC President. That may not sound fair, but that's how it is. Dana White has not gotten off his incidents of mis-speaking scot-free either. It's not Ariel Helwani's fault either. Mitrione is a grown man and should've known better. I think you can express your opinion about Fallon Fox without turning it into hate speech. Now I don't think fighters need to avoid interviews after a fight. Fighters should be allowed to do interviews whenever they want if they want to discuss their recent loss or win or they have something they want to plug or promote. But now we are in an era of UFC having a Code of Conduct policy, so they have to remember that. And if guys have some tasteless jokes, Twitter is probably not the best platform to do it.


Matt Mitrione was suspended by the UFC over incendiary comments he made regarding Fallon Fox.
THE RIDICULOUS:

Nothing this week. Remember to check back next week for our look at The Ultimate Fighter Finale.

That's it for the R's. But what else is going on 411mania.com with yours truly, the 411mania Jack of All Trades?

Check out my exclusive interview with the producer of Star Trek: The Video Game, Brian Miller.

Check out my official review of the fun, new action thriller G.I. Joe: Retaliation.

Return to Middle-Earth and check out my review of The Hobbit: An Unexpected Journey on Blu-ray.

Check out my official review of Oz The Great and Powerful.



* TWITTER *
* http://www.twitter.com/411mma *
* http://www.twitter.com/411wrestling *
* http://www.twitter.com/411moviestv *
* http://www.twitter.com/411music *
* http://www.twitter.com/411games *
comments powered by