SPOTLIGHTS
411 Fighter Profile 08.23.13: Anderson Silva (Part Three)
Posted by Jon Butterfield on 08.23.2013

411's Jon Butterfield concludes his three-part look at Anderson Silva with the legendary fighter's UFC career including his fights with Rich Franklin, Dan Henderson, Chael Sonnen, Chris Weidman and more!



Anderson Silva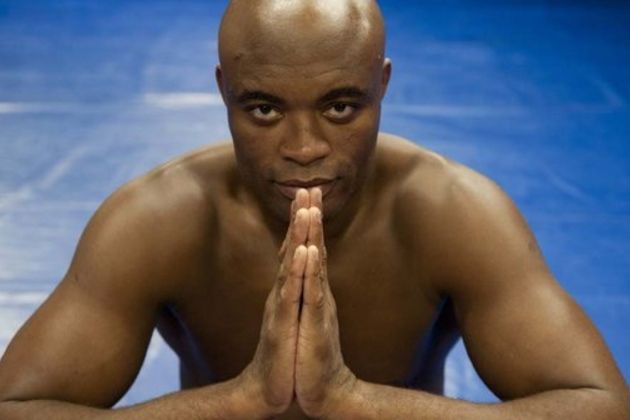 Anderson Silva, the greatest P4P fighter of all time?



Nickname: The Spider
Record: 33-5
Weight: 185 lbs
Height: 6'2
Home Town: Sao Paulo, Brazil
Ranking: 2nd in the Middleweight Rankings
Association: Black House
Organization: UFC



UFC: A step up in competition?



For those who missed Part One and Part Two, please check them out now. For those who rode with us the whole way, enjoy the final instalment of 411mania's Fighter Profile of the great Anderson Silva.

This third part in the in-depth review of 'The Spider's' career focuses on his UFC years – and, ultimately, his most dominant era. Anderson, one of the finest fighters on the planet, sported a record of 17-4 coming in to his first match at UFC Ultimate Fight Night 5 (yes, even Anderson Silva appeared on a Fight Night card) against the highly-touted Hawaiian brawler, Chris Leben (15-1). Riding a 5-fight win streak, the controversial TUF 1 alumni Leben had stopped Jason Thacker and Jorge Rivera inside the first round, as well as besting the likes of Edwin Dewees, Luigi Fioravanti, and, perhaps most notably, Patrick Cote. An exciting heavy hitter with a Terminator-esque approach to the game (just keep coming forward), Leben had the added advantage of having one of the best chins in the game.

This was a dangerous opponent for Silva, who, though possessing more technical striking and better footwork, was always just one punch away from defeat – at least in theory – and certainly in Leben's mind. Here's how Leben broke down the fight at the time:

"When I get in there, I'm in his face, and I'm pressing the action, I'm roughnecking him, I'm throwing around and punching him, and he's punching me, [and] I'm just eating his shots and just blasting him back in the face, he's not going to be able to handle it, he's going to go 'what is this guy, he's just a dump truck, he just keeps going!'

"When I knock him out he may want to go back to Japan or somewhere where the competition's a little easier.

"In the midst of me getting on the inside, getting through his punches and looking to take him down, he's going to leave his chin hanging in there, and I'm going to break his jaw."

Well, things didn't quite transpire the way Leben foretold, as 28 seconds into their bout, Anderson connected with a pair of stiff, straight punches, a head kick, and a left-right-left combo, to put Leben down early. Anderson was in no mood to let up on the outspoken Hawaiian, impeding Leben's progress to his feet, and peppering him with shots that disoriented and continued to hurt him. Leben did make it back up, however, but it wouldn't last long: Anderson continued to swarm all over Leben in a very methodical style, before landing a knee from the Muay Thai clinch that effectively broke Leben's spirit and turned out his lights.

It didn't appear Anderson needed to go 'back to Japan' after all.

That kind of statement was jaw-dropping from Silva, as UFC fighters, fans and officials truly believed they had the best middleweights in the world at that point – and yet, one of their finest, Leben, had been dismantled in less than a minute in Knockout of the Night fashion. But was that a one off? Or was Anderson really as good as he looked?

There was only one way to find out. After just one fight in the UFC, the incredible, prodigious Brazilian was granted a title shot against America's finest, Rich 'Ace' Franklin (22-1, 1 NC). 7-0 in the UFC, Franklin had fought, quite successfully, as both middleweight and light heavyweight (including picking up a first round TKO of Ken Shamrock), before finally capturing UFC gold at 185 lbs with a fourth round TKO of dangerous veteran Evan Tanner. Since then, Franklin had successfully defended against both Nate Quarry and David Loiseau, and had barely a chink in his armour – only the as-yet unrecognized Brazilian-Japanese karateka Lyoto Machida had beaten him, and even then at a catchweight of 214 lbs.

Anderson would have to become the first middleweight in history to stop the well-rounded Franklin, who had a near equal number of TKO stoppages to submission stoppages on his record – a ratio of 11:10 to be precise, with just one decision. Once again, Anderson was stepping in against a very dangerous foe on paper, made even more dangerous by the fact he wouldn't be taking Silva lightly after Leben had been lit up so readily by the Brazilian.




Rich Franklin (C) vs Anderson Silva, UFC 64



With a real big-fight atmosphere and very much a partisan, pro-USA crowd, Anderson and Franklin appeared to start tentatively, the first strike thrown after more than 30 seconds had elapsed and 'Big' John McCarthy had encouraged them to get going – that strike, a leg kick from Anderson Silva that Franklin didn't check. Strikes thereafter, punches and kick attempts from both sides, were merely suggestive – until a second leg kick from Silva drew a similarly committed counter from 'Ace', a leg kick followed by an easily-evaded one-two.

Another leg kick from Franklin at the close of the first minute of action landed, with both men spending a good period gauging distance and angles up to this point. They traded more kicks, Anderson's movement began to look freer and freer, and Franklin got nowhere near landing a good punch – until 90 seconds had elapsed, at which point Silva opted to wade forward in search of the Muay Thai clinch, eating a couple of punches in the process. It proved worth it for 'The Spider'.

Eating several knees to the body despite responding with the odd overhand or uppercut, Franklin found himself overpowered by the deceptively strong Anderson Silva. Silva backed Franklin to the cage, landed a knee to the thigh, before ragdolling him around the cage and continuing to land nasty knees to both sides of the body. The strikes were quickly taking their toll on Franklin, who seemed to possess no answer to Silva's Muay Thai clinch – and the second Franklin dropped his hands to try and protect his body, Silva delivered a beautiful knee right to the chin.

The blow rocked Franklin, who staggered free of the clinch momentarily, eating a straight right for his troubles – and it would only get worse – more knees from the clinch had Franklin starry-eyed, wincing in pain, and unaware which part of his anatomy to defend next. Franklin opted for one arm by his body, one arm by his head, as Anderson once again grabbed the Muay Thai clinch, and drove a knee through the eye of the proverbial needle, slamming hard into Franklin's temple. Franklin wobbled back on jelly legs, ate two high kicks, and one final Muay Thai knee against the fence. Anderson walked away as John McCarthy stepped in to wave it off, Rich Franklin being completely outclassed in just 2:59 of the very first round.

Silva, with just two fights in the UFC under his belt, had torn through two of their finest middleweights with ease – and claimed the UFC Middleweight title in the process. The question was, could he defend it now he'd earned it?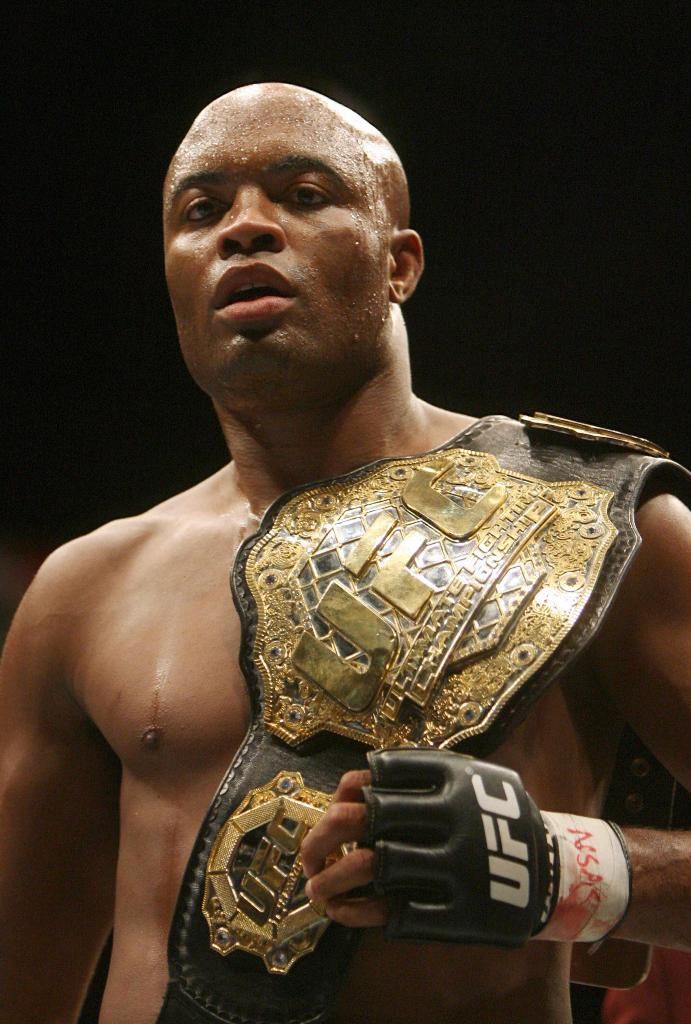 Defending the Gold



With two of the UFC's finest strikers easily dispatched, Silva would next be tested against one of the company's ground specialists. Travis Lutter (9-3) was just 2-2 in the UFC, but having scored three consecutive first round submission victories across three separate promotions, Lutter was seen as a worthy contender – certainly Lutter had a history of beating dangerous strikers, having finished Marvin Eastman and Patrick Cote inside the Octagon, but was Anderson a step too far?

Well, in truth, even a title shot was a step too far for Lutter, who failed to make the cut to 185 lbs and thereby forfeited his opportunity to fight for the belt. Evidently dejected, Lutter still set about enforcing his own game plan, taking Anderson down after Silva missed a head kick and a flying knee early on. Silva locked up his patented body triangle-guard, denying Lutter the chance to posture up and drop any significant leather. When Lutter did finally lean back, Anderson used the distance to kick Lutter back and create some space. They weren't up for long – Lutter shot in, tripped Anderson with a single leg, and almost got caught in an armbar by the ever-active Champion. That activity almost came back to haunt Anderson, when Lutter achieved mount after a struggle, but Silva's ground skills saved him when he was able to dislodge his opponent by using his long legs - Lutter's resulting armbar attempt failed, Anderson got to his feet, urged Lutter to get up, and that was a wrap – Travis Lutter had become the first UFC fighter to not only survive a round against 'The Spider', but actually win one.

The second round would prove very different, though it started out in much the same way. Lutter had little trouble taking Anderson down again, but this time Anderson responded with a clean upkick and an almost instantaneous triangle attempt. Though Lutter was able to intelligently defend against the triangle, it was the flurry of elbows Anderson began to throw alongside the hold that inevitably led to Lutter's downfall. At 2:11 of the second round, Lutter tapped out, Anderson notching up his first submission win since submitting Roan Carneiro in 2002 – almost five years previous - and his first submission due to a hold since his MMA debut!

Five months later, on July 7, 2007, Anderson (now with a record of 20-4) was petitioned to defend his title against dangerous all-rounder and former King of Pancrase Nate Marquardt (25-6-2). Having fought for years in Japan, Marquardt had twice defeated Kazuo Misaki before entering the UFC and chalking up a four-fight win streak. Ivan Salaverry, Joe Doerksen, Crafton Wallace and Dean Lister may not have been a who's who of the world's middleweight elite, but Marquardt was an experienced foe with KO power, strong wrestling, and an extremely effective submission game. To this point, 14 of Marquardt's 25 wins had come direct from a tap out.

Needless to say, these two were never going to be gun shy. Marquardt traded punches for leg kicks early on, before establishing distance with a jab of his own. Marquardt looked for a big right, only to be countered by a decent right from Silva, with 'The Spider' looking to capitalize with a flying knee that missed and a takedown that worked. If that was a surprise for Marquardt, he didn't let it show. Quickly reversing the position, Marquardt looked to establish position, only to find Silva defending brilliantly. Good elbows, a triangle attempt, and even upkicks delayed the expected onslaught of Marquardt elbows, and as Silva squirmed free with his long legs once again, 'Big' John McCarthy stepped in to allow Anderson to stand. That would prove to be the beginning of the end for Marquardt. Silva landed a head kick and several lefts, forcing Marquardt into a takedown attempt, where he would wind up the loser of a resulting scramble. Winding up on top, Anderson delivered devastating, pinpoint ground and pound that left Marquardt battered, bloody, and beaten at 4:50 of the first round.

Once again, Anderson had passed his latest test with flying colours.






Silva-Franklin II / PRIDE of a Champion



Having bounced back with wins over Jason MacDonald and Yushin Okami, Rich 'Ace' Franklin (24-2, 1 NC) was ready to avenge his sole UFC defeat to date at UFC 77. Having fallen victim to a brutal onslaught of knees in the Muay Thai clinch last time these two had fought, Franklin knew exactly what he had to work on – and Anderson was determined to test his mettle once again...

Locking up the Muay Thai clinch early, Anderson was eager to check out Franklin's progress for himself. Franklin defended well early on, taking Silva down from the clinch, and clinging on to a single leg early – Silva, though, was a man on a mission. He seized the same hold again, Franklin reacting with a nice hook, before being backed up to the fence. A good left from Franklin beat some cockiness into the Champion, however, as for the first time in his UFC career, Anderson did a little jig, feigning imperviousness. It was a clear statement from the Champion that he felt he had nothing to fear from the challenger's punching power (or, more likely, his all-round game), and before long Silva firmly established the clinch, hurting Franklin with brutal knees, only to see 'Ace' saved by the bell – literally.

Needing assistance to get back to his corner, Franklin was in poor shape going into round two, coming out suitably aggressive (though woefully under-talented) against the stand up great. Silva did as he had done in the first fight, and at the end of the previous round, battering Franklin into oblivion with a pinpoint and diverse arsenal of knees. Franklin fell back, covered up, and that was that.

The UFC had marketed Franklin as one of the greatest middleweights in MMA history, but against Anderson Silva the well-rounded 'Ace' had looked technically and tactically inept. He wasn't, of course, he just wasn't up to the Champion's lofty standards. It was a frightening message to send out, as Silva advanced to 5-0 in the UFC and 22-4 overall – and, contrary to his hit-and-miss run in Japan, he'd barely been in a spot of bother.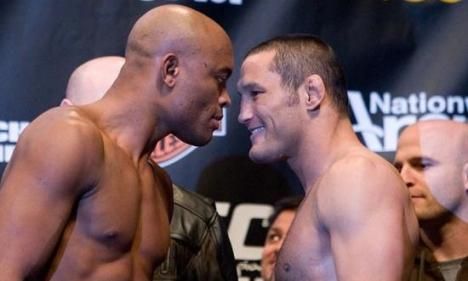 It was time for Anderson to pit his skills against a bonafide MMA legend.

Dan Henderson (22-6) had fought the best of the best, and given as good as he'd got each and every time. A PRIDE standout, Henderson held wins over Antonio Rodrigo Nogueira, Renato Sobral, Renzo Gracie, Vitor Belfort and Wanderlei Silva – and though he'd lost his UFC debut to Quinton 'Rampage' Jackson in a UFC Light Heavyweight-PRIDE Middleweight title unification bout, Hendo was still the owner of the PRIDE Welterweight title (183 lbs). He would now bring that into the Octagon against Anderson Silva in yet another unification bout.

Dubbed 'PRIDE of a Champion', UFC 82 was a dream main event between two of the most experienced, most talented fighters on the planet. Where Franklin had fought good competition prior to meeting Silva, Henderson had fought the crème-de-la- crème – and with a dynamite right hand, a strong wrestling base, and a virtually uncrackable chin, many felt Henderson was the best opponent 'The Spider' had ever faced.

Still, Silva refused to touch gloves, not that Hendo was remotely fazed. Hendo started out with a couple of leg kicks, tempting Silva in for one of his own – and ready to unleash that devastating "H-Bomb" at the first opportunity. Anderson, of course, was much too fleet-footed for that. A front kick from Silva found the mark, and Hendo took the hint. A takedown planted Silva on his back, and Hendo showed the kind of ground control that the likes of Travis Lutter and Nate Marquardt had not proved capable of, raining down hammerfists and looking to pass for the duration of the rest of the first round.

It was a good round for Hendo, and a warning for Silva – Dan was a man he did NOT want on top of him. Noting that, it was perhaps predictable that Silva would try to draw Hendo into a striking exchange – and he did so brilliantly. A brief period on the deck was followed by an overhand right by Hendo that caught Silva just flush enough to instil a new level of confidence in the challenger. As the pair became embroiled in a wildly exciting stand up brawl, Anderson caught him with a straight right, and Hendo's legs gave out. Dropping to his back, Hendo was subjected to an elbow from Anderson as Silva moved in for his first period of top control. He used it well. Pinning Hendo down, Silva waited for a mistake – when it came, he seized it. Hendo, keen to escape, gave up his back, and Silva fought hard for the hooks – with those established, the end was nigh. With just ten seconds left on the clock, Silva was able to sink in a Rear Naked Choke and force the tap.

It was a competitive bout, easily the toughest of Silva's UFC career to date, and yet the Yellow and Black of 'The Spider' had prevailed once again.

With no suitable contenders on the immediate horizon, Silva was granted the chance to move up and fight at 205 lbs for the first time in his career. A former welterweight, this was a dangerous move for Silva, and against a powerful, dynamic fighter like James Irvin (14-4, 1 NC), Silva would have to be careful – though he inevitably went in as a big favourite nonetheless.




Anderson Silva wins his LHW debut (poor quality)



And with good reason. James Irvin lasted just 61 seconds, Anderson Silva dancing circles round the powerhouse light heavyweight contender, blasting him with brilliant kicks and easily evading his comparatively-telegraphed techniques. Much too quick and much too skilled, Silva proved that size and strength is not everything, countering a body kick with an absolute peach of a straight right, instantly flooring Irvin and ending the bout.

It was the most convincing win of Silva's career to date, and an ominous sign for future light heavyweight opponents...



7-0 and Counting



Perhaps the most surprisingly stiff test of Silva's career to date came from none other than Canadian slugger Patrick Cote (13-4). Having put an 0-4 start to life as a UFC competitor behind him, Cote had gone on to rack up 5 straight wins, besting all of Scott Smith, Kendall Grove, Drew McFedries and Ricardo Almeida in the company, with a win over Jason Day outside of the company sandwiched in and amongst. His record was good, his skillset improving, but surely he would not succeed where the likes of Leben, Franklin and Henderson had not... would he?

The first round, though conducted entirely on the feet, was relatively close. Silva landed more, and landed effectively, but did so infrequently. Toying with Cote, Silva was here to take his time and measure the Canadian – but by doing so, allowed 'The Predator' to take the centre of the cage and press most of the action, leading some commentators to surmise Cote had got the better of the exchanges.

The second round saw Silva looking similarly playful, and needing to evade an early spinning back fist. Still, Silva was accurate and timely with his kicks, and indeed a takedown – but 'The Spider' was in no mood to assert his dominance on the ground, quickly standing and offering to help Cote to his feet! It was a show of absolute confidence from Silva, much like he'd shown against overmatched competition like Rich Franklin (in the second fight) and Jorge Rivera in the past, and very much out of tune with a seriously competitive contest – presumably because Anderson didn't feel it was one. The round ended with Silva clinched against the cage and landing good knees after a period with his hands by his sides.

Soon after, the fight would be over, but not courtesy of any Silva magic – 39 seconds into Round Three, Cote's knee gave way, the result of an ACL tear, and the fight was over. It was an anticlimax to a bout that had never really got underway due to Silva's overbearing antics, but the crowd felt they had got their monies worth anyway.




Those who paid to witness UFC 97, however, would not share that feeling...

Thales Leites (14-1) had gone 5-1 in the UFC prior to earning his ill-fated shot at the UFC Middleweight title, with submission wins over Floyd Sword, Ryan Jensen and Drew McFedries complimenting decision wins over Nate Marquardt and Pete Sell. On paper, then, this was a worthwhile test for Anderson, more so because Leites was seen as the superior grappler. If Leites could get Silva to the mat, things could get very, very interesting.

But very, very interesting is not a descriptor that has been attached to this fight since! From the first round to the fifth and final stanza, this was a clash of styles that simply did not (or would not) mesh. With Silva starting out in cocky fashion (which was becoming an increasingly frequent sight), this one just never started. Anderson was happy to stalk but not strike, defend himself from Leites' takedowns, and taunt the BJJ ace every time he flopped to his back and tried to will 'The Spider' into his guard. Leites' efforts to grapple Silva were hopeless, his wrestling not a high enough calibre to ground his opponent – and yet Silva was hardly swinging for the fences on the feet, either.

Understandably derided, this was one fight that was not only hard to enjoy, but hard to score. Yes, after 25 minutes of lacklustre 'action', all three judges cast opposing scorelines: 49-46, 48-47, and 50-46, yet all in favour of the winner, and still UFC Middleweight Champion: Anderson Silva (26-4).

To say Dana White and the UFC were not happy with this bout would be an understatement – Leites would be offered one more fight in the UFC, before being cut, while Anderson was asked to once again fight at 205 lbs – this time against an opponent who couldn't fail to bring out the best in him; the highly-ranked and ultra-aggressive former UFC Light Heavyweight Champion, Forrest Griffin (16-5).

Griffin was looking to bounce back from a third round TKO defeat at the hands of Rashad Evans, who took his title in the process, but prior back-to-back wins over Mauricio 'Shogun' Rua and Quinton 'Rampage' Jackson ensured his stock remained high. This was a much bigger test for Anderson than James Irvin, and one many awaited with baited breath. This wasn't quite a superfight on the same level as the much-desired Silva vs. St Pierre, but it would do for now – and it was near-guaranteed fireworks.

Ultimately, though, Griffin lacked the technique and the movement to trouble Anderson on the feet, where he had every intention of trying to outstrike the UFC Middleweight Champion. In one of the most lopsided fights in the upper echelons of the UFC, Anderson dismantled Forrest with a precocious, audacious, and, frankly, brilliant performance that would forever cement his legacy as one of the most talented fighters in MMA history.

In Forrest's favour, he certainly came to fight – right from the get-go, Griffin was looking to land punches, combinations, leg kicks and more, but by the time Anderson found his rhythm, Forrest was already clearly overmatched. Three knockdowns in 3:23 courtesy of Silva's pinpoint striking (including a backwards stepping, pawing jab) had Griffin flipflopping all over the cage, and mercifully the fight never came close to a second round. For Rogan, this was an 'embarrassing knock out' – but for Anderson, it was as clinical a striking performance as he would ever put on.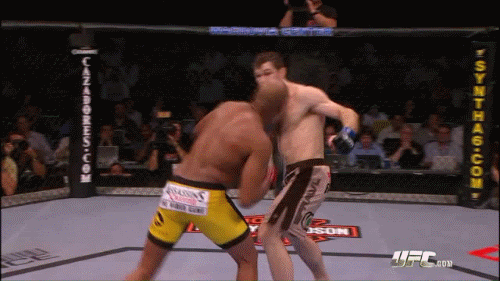 Silva Disappoints



At UFC 112, however, Anderson Silva would flip-flop from the sublime to the ridiculous. His bout in the organization's debut in Abu Dhabi against Brazilian Jiu Jitsu ace Demian Maia (12-1) was seen a potential banana skin for the UFC Middleweight Champion, particularly from a stylistic stand point. Despite Nate Marquardt's 21-second knock out win over Maia, Demian was regarded as the finest grappler in the UFC at that point – and first round submission wins over Nate Quarry and Chael Sonnen, as well as a comfortable decision victory over Dan Miller, all stood out on his résumé. If he could take Silva down, there was no question that he'd become a firm favourite in the casinos of Las Vegas – and having taken down Chael Sonnen three fights previous, many felt that was a distinct possibility.

However Anderson was about to condemn fans to the most embarrassing performance of his career... Much like his bout with Thales Leites, Anderson was in no mood to showcase his vaunted skillset or gun for the finish, instead opting to toy around for five full rounds, with the last two in particular drawing virtually no action whatsoever from the Champion. Silva literally laboured to a dour decision victory to the derision of the unimpressed Dubai audience. Silva certainly seemed satisfied that his 'work' was done within three rounds, all of which he won by easily out-striking a frustrated Maia, but as the fans chanted for Maia, as well as for his much-desired superfight opponent Georges St Pierre, 'The Spider' consistently refused to engage, to the point that he even drew an official warning from the official for running in circles...

But what was more damning was the reaction of UFC President Dana White, who, in a genuinge rage, threatened to demote the UFC Middleweight Champion to the preliminaries if he ever performed like that again, and even suggested he would consider releasing the Brazilian if necessary. Fortunately, things were about to take a remarkable twist. Again.

Though Anderson (28-4) had never been threatened by Demian Maia despite dropping two rounds in that rather questionable fight, he was about to be taught a lesson in what happens when you don't take elite fighters seriously...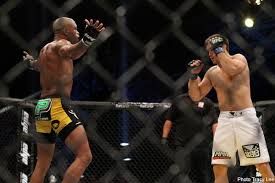 Chael Sonnen (25-10-1) may not have been the world's greatest fighter, and he certainly has never been considered the most well-rounded – but as a dynamic, powerful wrestler with an almost-irresistible power double leg takedown in his arsenal, he was seen as an interesting challenge to an Anderson Silva now suffering through a media backlash to his recent performances. Though Sonnen's striking was hardly the greatest from a technical stand point, it had often proved serviceable, particularly in setting up his relentless wrestling attack – and though he had an undeniable weakness on the ground, Dan Miller, Yushin Okami and Nate Marquardt had all failed to exploit it. Sonnen, riding a three-fight win streak, was ready and willing to test Silva's historic reign as UFC Middleweight Champion, which had now extended to six successful defences – and, more importantly, it seemed the world was ready to believe he could do it.

Though more level-headed UFC fans struggled to imagine Silva losing given his undeniable talent, others were tiring of Silva's run and looking for reasons to bet against him. Having struggled against mediocre wrestlers in the past, there was a glimmer of hope for 'The Spider's' detractors. And within the very first round of this fight, that glimmer quickly began to look like a genuine possibility...

An overhand right caught Silva hard in spite of Anderson, rocking the Champion even in spite of his ability to defend the Oregon native's first takedown attempt, and as the shockwaves rang round the MMA world, Sonnen capitalized on the collective shock. Silva get tagged again, before resorting to a takedown of his own, but in the wrestling stakes, he was distinctly under-talented. Sonnen was up in no time, and his very next takedown attempt would prove successful – but rather than give Anderson the chance to recover, Sonnen began to rain down a vicious ground and pound assault, with several good punches registering from the Champion's guard. Silva would never gain control of the round, and nor would he gain any real control of the fight.

Round two started out with Anderson surrendering verticality almost immediately with a jumping body kick attempt that Sonnen easily countered with another takedown. From here, Sonnen would look to deal out more damage, though Anderson's defences proved tighter and more calculated. Silva attempted an armbar and a kimura from the bottom, but Sonnen was never in any real danger – and rounds three and four continued in much the same fashion, with Sonnen seemingly incapable of failing in a takedown attempt, and Silva unable to avoid the grinding ground game of an opponent literally registering a career-best performance. But 'The Spider' would receive a reprieve in round five in the form of a 'hail Mary' triangle attempt that would rob Sonnen – and UFC fans – of a truly remarkable upset.

Though Sonnen began the round just as successfully as the previous four, Silva drew him in as Chael postured up, wrapped him in tight, and finished by adjusting to an armbar –Sonnen tapped, and the impossible feat that had become seemingly inevitable was put on ice once more...

It was the fight that would reignite interest in Silva's future matches, making him instantly more marketable, while simultaneously validating the criticisms of Anderson's nay-sayers who had always questioned his ability to compete against a top class wrestler. Though the ever-vocal Sonnen would go on to fail a drug test, which would have negated any victory anyway, many felt that was a fight that just had to be rematched – but the question was, just how badly had that performance affected Silva, and would Silva be the same after coming so close to losing to his nemesis-in-the-making, Chael Sonnen?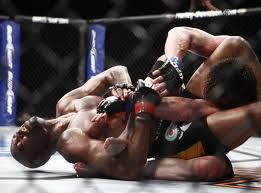 Redemption



Well, fears of Anderson's ability to bounce back were allayed at UFC 126. Vitor Belfort (19-8), a man with vicious knock out power and exceptional hand speed, was about to be given a striking masterclass from the best of the best. The fight didn't start out like the barn-burner many had hoped for, with the first full minute very much a cautious feeling-out process involving a lot of circling and not much striking – but as the crowd started to lose patience, there were signs of life in the fight. Leg kicks and jabs were followed by circling and jogging, but it was all about assessing distance and speed for the pair of them. Vitor felt he'd measured Silva up and began to come forward. Little did he know, Silva was already a few steps ahead of him...

Belfort landed a good left and completed a takedown, with Silva escaping with relative ease. Belfort pushed forward, threw another left, and then BOOM. His night was ended by a front kick of unbelievable brilliance. As Belfort braced himself for the impact of the kick by tensing his body, Silva confounded him by landing his foot square on his jaw. Belfort fell like a tower in a controlled explosion (straight down!), and Silva pounced – but it was all over. Just like that, Silva had reaffirmed his standing as the single most technical and most dangerous striker in MMA. Vitor was simply outfoxed by the magical 'Spider'.

Yushin Okami (26-5), the last man to ever beat Anderson, albeit on a technicality (a DQ), was equally overawed by this resurgent Silva. At UFC 134, from Rio de Janeiro, Brazil, Anderson outclassed another worthy contender, with Okami never able to get any momentum going courtesy of a technical striking clinic form the Champion. Outworking Okami in the Japanese fighter's own clinches, and slipping his jabs from distance, this was a fight Silva never looked like losing. When Okami tried for takedowns, he never seemed to really commit, his performance seemingly a little restrained as though he didn't actually believe he could win. Though he survived the round and a late head kick, Okami was never likely to last. In the second round, Silva hit a body kick, ducked a right hook from Yushin, whilst simultaneously unleashing one of his own – he cracked Okami on the jaw, dropped him, and finished. It took some time, but a plethora of punches, knees, and even elbows to the head and body saw him turtle up and unable to intelligently defend. Silva was back and in the saddle once more. But there was only one thing left to prove...

Chael Sonnen (27-11-1) had been taking for nigh-on two years about how he was better than Silva. A brilliant media campaign saw Sonnen refusing to admit he'd even lost that fight, while saying that Silva was an 'easy' match up for him – and he guaranteed to finish the job at UFC 148. Unfortunately for Sonnen, Silva had been taking this rematch very seriously indeed – and the Anderson Silva he met at 148 was nothing like the Anderson Silva he met at UFC 117.

Though Anderson made the mistake of coming out too aggressive against Sonnen and got taken down almost immediately as punishment, Silva was never rocked early, and never appeared to feel in any real danger. Looking absolutely composed, Silva defended sensibly, maintained and reinforced his guard well, and ate a minimum of damage. Though Sonnen, likewise, maintained position and undoubtedly won the first round, in some ways he may have already been behind on the mental scorecards – unable to hurt Silva from his strongest and most favoured position, Sonnen knew going into round two that this was going to be a far more gruelling affair for him than the first fight.

And as if to showcase the full extent of his abilities, Silva would now begin to defend takedowns with increasing regularity and ease. Sonnen tried a takedown from the clinch against the cage – it didn't work – he tried takedowns from distance – they didn't work either – and Silva was beginning to unleash his mesmerising striking game. Sonnen get rocked, and immediately seemed to run out ideas. His ground game hadn't worked as well as he'd hoped – and now his takedowns weren't working at all – in a moment of sheer desperation, Sonnen threw a wild spinning back fist that saw him stumble down against the cage, where Silva launched a devastating knee to the body that was so brilliant it at first appeared to be an illegal strike to the head! Replays, however, showed that Silva had timed the strike absolutely perfectly, and as Sonnen turtled up clearly hurt and definitely winded, Silva finished with strikes.

Question answered: of course Silva could beat a world class wrestler – after all, who couldn't he beat?!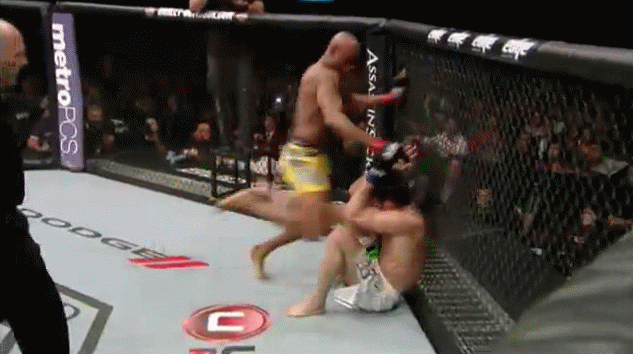 The End



A somewhat meaningless return to light heavyweight at UFC 153 saw Anderson dismantle a hopelessly overmatched Stephan Bonnar (15-7), who, though game, was no match for Anderson on the feet – so much so that Silva repeated his mockery of Forrest Griffin by letting Bonnar try and tag him. Despite Bonnar's early pressure, particularly in clinches against the fence, there was only ever one winner in this one, and when Silva delivered an absolutely brutal knee to the chest, this was done before the conclusion of the very first round.

But hindsight now paints a very different picture to the one we all thought we were looking at going in to UFC 162. Yes, on the one hand, Anderson Silva was fighting at his best again, dismantling foes, and beating them at any game they chose to play – but in the Stephan Bonnar fight, unlike against Chael Sonnen in particular, we also saw that his motivation levels once again seemed to be dropping...

When much heralded, but largely unproven middleweight prospect Chris Weidman (9-0) came to make his challenge, few could have anticipated quite how far Silva's cockiness and confidence would go in their forthcoming bout. Renowned as a well-rounded fighter with good stand up, great wrestling, and top-notch grappling, the Weidman bandwagon instantly picked up all those who just wanted to see Silva lose – but he also won over fans who had picked Sonnen previously, a weakness to wrestling again being cited – but more than that, Weidman also found favour amongst his fellow fighters, who seemed to be clamouring for a new Champion. Weidman was seen as a new kind of star, part of the coming generation of brilliantly well-rounded fighters with next-to-no weaknesses – but with a career-best win over Mark Munoz, was he really experienced enough to avoid succumbing to Silva's patented striking magic?

Certainly Weidman had never faced a striker the calibre of Anderson Silva, but that made this one even more intriguing – nobody was actually well-placed enough to say how good of a chance Weidman stood, because Weidman had never faced this kind of test. And still, even after the fight, we are arguably none the wiser...

The reason for such doubt comes due to the manner of Weidman's historic victory at UFC 162. Yes, Weidman was able to KO Anderson Silva (a seemingly impossible feat) and take his title, but due to the extremity of Silva's clowning, which had unquestionably reached an all-time peak, it's difficult to know how much credit to give the American athlete. Certainly Silva had looked okay in terms of defending Weidman's takedowns, and even when taken down he'd hardly looked overmatched in the grappling stakes, but it was on the feet that Silva posed more questions than Weidman (or anybody else) could have answered with any certainty. Dropping his hands, feigning getting hurt on more than one occasion, and failing to launch much in the way of significant counter-offence, this was a baffling (and frightening) display. Had it paid off, Silva could have conceivably crippled Weidman's blossoming career, such was the extent of his antics, and been hailed as a fighting genius – but it wasn't to be. Fate smiled on Weidman, who never seemed to stop believing in himself, and after tagging Silva with a one-two, Weidman pressed forward with a straight right-left hook combo that saw the latter punch land HARD on Silva's jaw. Silva fell – almost inconceivable in itself – and Weidman followed up with another punch that ensured his lights were turned out for good.

Silva had lost... but the question now is, when they inevitably meet again in the future, will Weidman prove himself once again? Or will Anderson rebound from adversity once more?


comments powered by