SPOTLIGHTS
MMA's 3R's 08.22.13: UFC Fight Night 26 Edition
Posted by Jeffrey Harris on 08.22.2013

From Chael Sonnen's submission win over Shogun Rua and Conor McGregor remaining undefeated to Alistair Overeem's defeat at the hands of Travis Browne and more, 411's Jeffrey Harris breaks down the Right, the wRong and the Ridiculous for UFC Fight Night 26!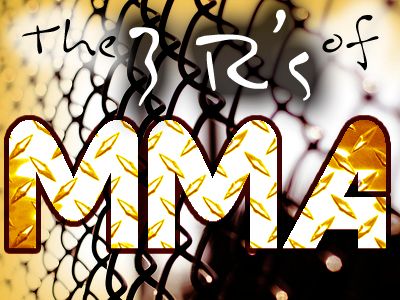 *The Column Concept*
Greetings loyal readers and welcome back to a brand new edition of The 3R's of MMA. The rules and format are still the same as I will be taking a look at the Right, the wRong, and the Ridiculous in the MMA world. The Right will be about the good to great fights or positive news items for the week or big fight announcements. The wRong will be the bad fights, showings or performances, and bad fight bookings. And the Ridiculous will be the worst of the world of MMA.

The 411 Ground and Pound Radio Show was back this week to review UFC Fight Night 26.



Fox Sports 1 made its big debut on August 17. Coinciding with the start of the channel was UFC's first event on the network, which will be the new hub of UFC programming. It turned out to be a pretty outstanding event. The show ended up drawing 1.71 million viewers, which is higher than the average of the live UFC shows on FX. So considering this was a new channel, and earlier in the week people were worried if they would even get it or not, that sounds like a resounding success.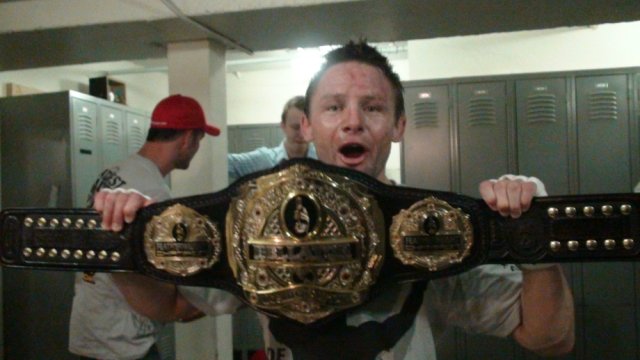 THE RIGHT:


Chael Sonnen vs. Mauricio Rua: I actually picked Sonnen for the win, but I wasn't expecting a first round sub with a guillotine win for Sonnen at all. Shogun has reached a point where I'm not sure if he should retire yet, but he seems pretty close. At this point, I doubt he can become a relevant title challenger again. What's even crazier is that the man is only 31 years of age and he's likely already past his prime as a fighter. Shogun was a phenom who peaked very early in his career. He's suffered numerous knee injuries that have clearly taken his toll on him throughout his career. I think we can see Shogun maybe in a couple more big attractions fight before he calls it a career. Having been a champion in both Pride and the UFC and having taken part in the best fight in the history of the sport, I'd say a spot in the Hall of Fame for him is all but guaranteed. So now with one win, Sonnen is already the talk of the town again. Half the UFC roster and fighters in multiple divisions called him out after the win. It seems at this point, fighters are no longer calling out the champion, they are calling out Chael Sonnen. How crazy is it that fighting Chael Sonnen has now become more prestigious to them. It's just the mark of how big a superstar Sonnen is that fighters want to go after him because fighting Chael Sonnen means you are a superstar and main eventer at this point. I think the Wanderlei Silva fight makes sense. It would do well on TV or PPV. But you got to love Phil Davis calling out Chael as well. Just goes to show ya.



Chael Sonnen submitted Shogun in the main event at UFC Fight Night 26.

Alistair Overeem vs. Travis Browne: I predicted Browne to win by knockout, though I expected it to come a little later. I know it's fun to say how overrated Overeem was as a heavyweight fighter and how bad he actually was before coming to the UFC. And there are some relevant points within that argument. But that was not really the tune people were singing when they wanted to see him come into the UFC. Sure Overeem had his detractors, and his body did look suspicious, but I imagine the same MMA reporters who are criticizing Overeem now and calling him no good are the same ones that would consistently put him at the top of the heavyweight rankings. The way I see it, Overeem clearly looked smaller after his drug test issue. I've never bought the story of the quack doctor giving him medicine with testosterone for treatment. It's pretty obvious why his testosterone levels are so low now. But even before this UFC run, two of Overeem's bigger problems were always his gas tank and his chin. We saw him gas out in the rematch with Fabricio Werdum, which almost cost him that fight. And he's a guy that got knocked out numerous times at light heavyweight. The fight almost saw Browne get put away from some sick body shots by the Reem. I think the fight arguably could've been stopped during Overeem's flurry, but at least Browne to his credit was trying to move and improve his position despite eating a lot of hard shots (though he was covered up. However, I don't think covering up by itself can be considered intelligent defense). Browne survived the beating and came back and caught Overeem with a stiff front kick before dropping some big bombs on the ground that put him out. It was an impressive finish and the biggest win of Browne's career that likely puts him close to title contention level. The next fight for Browne should probably be the winner of Frank Mir vs. Josh Barnett. That winner could arguably be considered a title contender. If Werdum is going to take another fight, than Browne vs. Werdum could make sense. There's also Stipe Miocic. I don't think you have to cut Overeem yet. You could still put him in a number of exciting fights to round out a card. We could see a rematch with Mark Hunt or even a fight with say Nogueira (he hasn't retired yet) or Stefan Struve. Maybe Overeem was overrated, but that's why we need to see fighters get tested on the biggest stage, to see what they are truly made of.


Travis Browne knocked out Alistair Overeem in the first round of their co-main event bout at UFC Fight Night 26.

Matt Brown vs. Mike Pyle: Hopefully putting together such an impressive win streak together will get Brown a little more recognition and start putting him up higher in the rankings. I was excited when this fight got announced. Both these guys are very tough and extremely underrated fighters and finally got the chance to prove themselves on a big card. Brown's now been dubbed, "Mr. Fox," by Dana White which is a good alternate nickname for him. Brown quickly put a stop to the fight after dropping Pyle with a big knee strike to the head. Brown's been on a tear and an absolute work horse as of late. I think he definitely deserves a huge fight or a big name yet. He's won six in a row at welterweight. So why can't he get a title shot next? Rory MacDonald is ranked number three and his last two wins were a decision over BJ Penn coming off a draw and a loss at welterweight and an utterly awful performance against Jake Ellenberger. MacDonald doesn't even want to fight the champion. Brown should likely be put against Rory MacDonald in a title eliminator fight or against the winner of Martin Kampmann vs. Carlos Condit.

Conor McGregor vs. Max Holloway: McGregor definitely has the it factor that makes him look like a superstar in the making. His demeanor and attitude is hilarious and he just definitely seems to have these intangible qualities that look like absolute money. He won his second fight in the UFC, and while he didn't get the finish he wanted, he fought through a tough knee injury he acquired during the fight and showed another aspect of his game with his ground work and takedowns. It showed he can go the distance and fight through adversity. Bringing McGregor up gradually is a smart move. The UFC took a similar route with Jon Jones, which people did complain about when he got matched up with the likes of Vladimir Matyushenko and Brandon Vera. This will give McGregor more time to build himself up and get more cage time in the UFC which is the right move with such a hot prospect. McGregor does seem to leave himself open a lot which could hurt him later on, but until then he's an exciting and fun fighter to watch. He was all kinds of hilarious at the press conference: "Do you see this solid gold pocket watch? Three people died making this!" Seriously, if McGregor turns out to be as good as he looks so far, UFC's got freaking printed money on their hands.


Conor McGregor won his second UFC fight at UFC Fight Night 26.

Michael McDonald vs. Brad Pickett: You do need some good fights on the preliminary card, and all of them were broadcast on FS1, but at the same time this fight really should've been on the main card. Brad Pickett's fights are rarely boring and almost always deliver. McDonald was fighting for the interim title in his last fight and is also an exciting, young fighter. This fight was awarded Fight of the Night and it looked that way on paper as well. It really should've been on the main card instead of John Howard vs. Uriah Hall. I kind of understood having that on the main card if it was Josh Samman, but it really should've been Pickett/McDonald. Oh well. That first round was brutal, but Pickett's a pretty tough resilient guy with a hard head. That first round was an obvious 10-8 at least, though I think one judge still scored it 10-9. I was disappointed to see Pickett lose after he was mounting a comeback, but it was an awesome fight. McDonald gets back on track with a win. Next he should probably face either Urijah Faber or the winner of T.J. Dillashaw vs. Raphael Assuncao.




THE wRong:

Cole Miller vs. Manny Gamburyan: This was the only thought I thought was pretty dull. Miller started off strong, but the tide turned toward the end of the first after Miller hurt Gamburyan with what could've been some illegal elbows. No foul was called and the fight continued. Gamburyan grinded out the rest of the fight to earn the decision. Miller's run at featherweight has pretty much turned out to be a disaster for him. Since he dropped down, he's gone 1-3 at featherweight. He's very big for his weight class, but it looks like he has no power in his shot at this weight. Not to mention his cardio looked non-existent and he looked gassed by the second round. If Miller is not cut, I think it is time for him to reconsider the drop and move back up to lightweight. Featherweight is clearly not the ideal weight class for him.

John Howard vs. Uriah Hall: Not really a bad fight, but unfortunately it looks like The Ultimate Fighter curse has struck Uriah Hall. While Hall did look outstanding and like a killer on The Ultimate Fighter, I had a feeling he was going to have trouble once he made it to the big stage since he did not seem mentally stable on the show. Since coming into the UFC, he's not shown any of that ferocity or killer instinct he showed on TUF. Maybe the competition is just that much better in the UFC, or maybe the hype and pressure got to him. But what Hall is going through is not unlike what happened with Phillipe Nover, who Dana White famously dubbed the lightweight "Anderson Silva." It just seems like Hall is not mentally prepared to be fighting in the UFC yet. That being said, good for Howard victorious in his UFC return in his hometown. But this fight went much how I predicted and probably should've been in on the prelims.


Uriah Hall went 0-2 in the UFC following a split decision loss to John Howard at UFC Fight Night 26.


THE RIDICULOUS:

Bellator MMA Gives Brett Cooper Middleweight Title Shot: Nothing really ridiculous for the UFC card this week, but this news came out for Bellator MMA this week so it makes the cut. So Bellator MMA has announced using their new "replacement title fight clause" that Brett Cooper will now replace the injured tournament winner and top middleweight contender, Doug Marshall, and fight Alexander Shlemenko for the Bellator middleweight championship at Bellator 98. In other words, Bellator's constant espousing of "where title shots are earned, not given," has completely gone out the window. For years Bellator prided itself on the fact that they do not let matchmaking decide on how title shots are given or who gets to fight for the title. It was their way of subtley criticizing the UFC. In fact, before Alvarez resigned with the company, it was one of their sticking points that he couldn't get a rematch unless he won another tournament. Jay Hieron quit the company and had to BUY OUT the rest of his Bellator contract because they refused to give him a rematch against Ben Askren for the title. Bellator would soon institute a "rematch clause" where they could book an immediate title rematch if the situation called for it. Bjorn Rebney trashed the UFC for giving a light heavyweight title shot to Chael Sonnen, who just defeated the former UFC light heavyweight champion. So now what do they do? They give a title shot to a fighter not only coming off a loss, but a fighter who got starched and KTFO in the first round of his last fight. Go ahead and do it, but you can no longer claim "title shots are earned, not given," or insult the UFC for title fight "matchmaking" now that you have gone this route. Those things that separated Bellator MMA from the UFC and the things that Bellator and hardcore fans claimed made them better? They are out the window now. It's time for Bellator MMA and Bjorn Rebney to admit, "yes, this is a business and we had to make some tough decisions," because that is how it works sometimes.



Brett Cooper is now fighting for the Bellator middleweight title at Bellator 98, despite Bellator's previous tag line of having to earn a title shot by winning the tournament.


That's it for the R's. But what else is going on at 411mania.com with yours truly, the 411mania Jack of All Trades?

Check out my official review of the new comic book movie Kick-Ass 2 .

Check out my exclusive interview with former WEC featherweight champion Mike Brown who was on the losing side of his fight with Steven Siler at UFC Fight Night 26, getting knocked out in the first round: 411 MMA Interviews: Mike Brown.



* TWITTER *
* http://www.twitter.com/411mma *
* http://www.twitter.com/411wrestling *
* http://www.twitter.com/411moviestv *
* http://www.twitter.com/411music *
* http://www.twitter.com/411games *
comments powered by