SPOTLIGHTS
The Greatest MMA News Column 08.27.13: Negotiations
Posted by Dan Plunkett on 08.27.2013

News and thoughts on Wanderlei Silva calling out Chael Sonnen, upcoming UFC events, Ben Askren wanting to move to UFC, Machida vs. Kennedy, Belfort vs. Henderson, and more!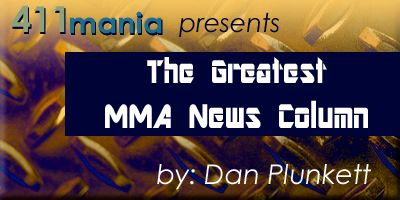 NEWS!





UFC



W. Silva vs. Sonnen heats up. UFC announced a couple of matches last week that made it clear they were aiming to grant Chael Sonnen's wish and match him with Wanderlei Silva next. Soon after, White told MMAFighting.com in a text that Silva refused to fight Sonnen without receiving a cut of the PPV, which UFC apparently declined. There was some backlash on Silva for not simply accepting the fight, which is exactly what White was trying to do by released the information. Wanderlei Silva is a prize fighter, and asking for a larger prize to compete in at least the second biggest money match of his UFC run should have been expected. Remember when Anderson Silva refused to fight Chael Sonnen briefly after learning the fight was being moved from Brazil to Las Vegas? It's the same deal here. Wanderlei is looking for something extra for the Sonnen fight and there's nothing wrong with that.

If Silva didn't deserve PPV points when he made that demand, his argument is much stronger after releasing a five minute video message to Sonnen. The video, in Portuguese with English subtitles, features a close up of Silva's face, a ton of finger wagging, and generic metal background music, and it's completely awesome. After 3 days, the video had more than 900,000 views on YouTube.





White noted if the match was made he'd place it in the co-main event slot of UFC 167 (Georges St-Pierre vs. Johny Hendricks), but Silva brought up an excellent idea in the video to make it a five round main event. As a pay-per-view main event the fight wouldn't bring huge numbers, but certainly well above basement level. On Fox, the fight would be a guaranteed winner in the ratings, but that would also throw Silva's gripe about a PPV cut out the window. For the PPV, it would be best served for the bout to be held in North America, though the fight could pack a soccer stadium in Brazil and still do good numbers on PPV, but the ceiling would be lowered. On Fox, they could do a stadium show in Brazil and the ratings wouldn't take a hit.

UFC Fight Night 27 is Wednesday. After a very successful first show, UFC returns to Fox Sports 1 with a rematch of a great fight. Carlos Condit looks to avenge his 2009 decision loss to Martin Kampmann in the main event. Kampmann took the first fight via split decision and the match really could have gone either way. This time around it's a five-rounder, which is all the more reason to watch. Since that fight, Kampmann has gone 5-4, with two of those losses being debatable (or flat out bad) decisions. Condit on the other hand won five consecutive fights, won the interim welterweight title by beating Nick Diaz, lost a decision to Georges St-Pierre (no shame in that) in a fight he nearly finished, and lost a close decision to Johny Hendricks in March. I expect the rematch to be less close and in Condit's favor.





Aside from the main match, the card isn't particularly strong. Donald Cerrone vs. Rafael dos Anjos is the #2 fight on the show, which is a pivotal fight for dos Anjos. Erik Perez, who the UFC hopes can be a big star in Mexico for them, faces a stiff test in former WEC title challenger Takeya Mizugaki. Perez, 23, has won all three of his UFC bouts by first round stoppage. Darren Elkins vs. Hatsu Hioki is the most interesting bout on the preliminary portion on the card, airing on Fox Sports 2 (formerly Fuel TV), and didn't make the main card due to a couple of fights with Ultimate Fighter winners and a TUF alum on a win streak (Brad Tavares).

The rating will be interesting, because this is far more of a typical Fight Night card than the initial show, which was stacked and drew a strong 1.38 rating. The first meeting between Condit and Kampmann, back when UFC was on Spike and in the midst of UFC's most popular period in North America, drew a 1.36 rating and 1.9 million viewers. This show certainly won't be matching either of those totals. UFC's first five events on FX last year drew between 1.1 and 1.4 million viewers, which was a dropoff from Spike but not unexpected due to being in Friday night slots. Wednesday is a better night for television, but Fox Sports 1 hasn't been doing particularly well (Fox Sports Live drew just 66,000 viewers last Wednesday, which featured Dana White), especially compared to regular top ten cable channel FX, and is in about 11 million fewer homes than FX (85.798 million homes for FS1 compared to 97.157 million for FX). Just 11 days into the channel's run, if Fight Night 27 falls into the same range as the early events on FX it's a good number.





UFC 164 is Saturday. UFC looks to end the summer on a high note with Anthony Pettis challenging Ben Henderson for the lightweight title in the rematch of one of the best fights ever. Pettis famously capped the fight off with a "Showtime kick" in the fifth round. While the kick didn't win him the fight (he was already winning the final round of a fight tied 2-2 on two scorecards) it did essentially put the fight out of reach for Henderson. Henderson is unbeaten since that match, winning all seven of his UFC bouts. He hasn't quite been the dominating champion UFC promoted him as in the Countdown show (a dominant champion doesn't have three very close decisions in four title fights), but he's clearly improved since the first match. Pettis lost his first UFC match to Clay Guida in a fairly close decision where he couldn't defend Guida's takedowns or submit him off his back, but has looked spectacular in his past two bouts. My worry with Pettis is he's coming back rather quickly from an injury that forced him out of a featherweight title match on 8/3 and Henderson is a very different opponent from Jose Aldo. Regardless, if the fight is half as good as the last one, you'll be happy you bought the show.

Josh Barnett makes his UFC return to face Frank Mir in the co-main event. This is a match between two of the best grapplers in heavyweight MMA history. Mir has always had cardio and chin problems, so those things will still be going against him here. Barnett has never lost to a less than elite fighter, so this will be a good test for both men. Until his loss to Daniel Cormier, Barnett had in almost every case fought fighters he was able to easily overmatch on the ground since Pride closed its doors. Mir has dropped two in a row and even including his submission victory over Minotauro Nogueira, hasn't looked great in a few years.

With one exception, the other fights on the main card are promising. Chad Mendes vs. Clay Guida is a very interesting fight at featherweight that could be very good or very bad, depending on how Mendes meshes with Guida, who on his own will choose to circle all night and/or throw shoulders on the ground. Erik Koch vs. Dustin Poirier in the opening match could steal the show. Ben Rothwell vs. Brandon Vera is a fight that is happening.

The show should do in the low-mid 200,000s on PPV, with key factors being how Henderson's star has grown after two Fox shows (history tells us it won't help him draw much here), what kind of audience Monday's Countdown show on Fox Sports 1 drew (history tells us it will be more than it would've drawn on Fuel TV, but not nearly at the levels of the Spike audience), and if fans are burned out after a free show on Wednesday which will be followed up by another free show the following Wednesday. If the show approaches 300,000 buys, it will likely be a result of the Countdown show finding an audience and promotion on Wednesday's show. ESPN coverage would be a plus, but I'm not sure they'll be eager to promote UFC as much now that it's a marquee property on a network that is (at least in theory) direct competition.

Two new main events booked. Lyoto Machida and Vitor Belfort finally have fights booked, but neither are the fights anybody figured they'd be. After being linked to bouts with Belfort and Nick Diaz and expressing interest in facing Chael Sonnen, Machida is now slated to fight Tim Kennedy on November 6. The show will serve as UFC's third "Fight for the Troops" card, which explains Kennedy's involvement, and air on Fox Sports 1. The fight will mark Machida's first at middleweight and is a match he really should win.

Belfort, after turning down Kennedy, saying he would only fight at middleweight if it was for the title so as to not put his top contender spot at stake, and attempting to goad Chael Sonnen into a fight, will now face Dan Henderson at light heavyweight on November 9. That show may air on Fox Sports 2. The fight will take place in Brazil, which will mark Belfort's third consecutive fight there.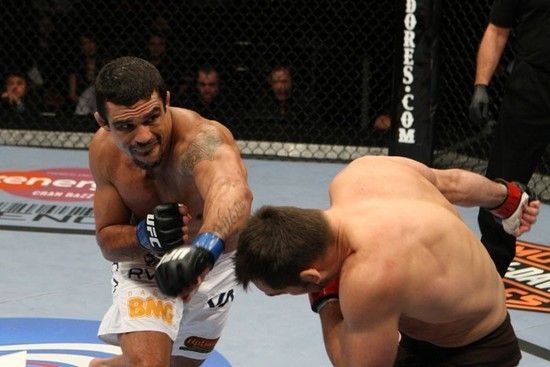 His fighting in Brazil is controversial because he is a recipient of a TUE for TRT despite failing a steroid test in the past. The controversy isn't that he may be abusing TRT to cheat or his physique has noticeably changed since beginning the treatment (if you're going from low testosterone to even normal levels – that should change your physique if you work at it), as some have suggested. The controversy is that a known past steroid user shouldn't be able to receive TRT, as one cause of low testosterone is steroid abuse, and Belfort hasn't received a TUE by a commission with a strong reputation. If he were to compete in Nevada or New Jersey and receive a TUE, you could certainly disagree with the decision, but he could no longer be criticized for staying away from reputable commissions.

The UFC's standpoint is Belfort continues to fight in Brazil because he is a major draw there, which is true. However, it's not as though he isn't a star in North America and UFC certainly has other fighters that can draw in Brazil on the roster.

As for the fight, I'm not thrilled with it. Belfort vs. Sonnen was obviously preferable, but it's clear the Silva match is the biggest match for Sonnen money-wise. Belfort and Henderson fought in 2006 and it wasn't a particularly notable fight outside of Henderson's win and Belfort's failed post-fight drug test. With Belfort refusing to fight at middleweight (even though if he loses at light heavyweight he's not getting a title shot at middleweight, despite his beliefs) and Machida moving down to middleweight, perhaps UFC's hands were tied in terms of what matches they could make.

Quick news. UFC 161 (Rashad Evans vs. Dan Henderson) is currently estimated between 135,000 and 155,000 buys. The former figure would be UFC's lowest estimate total since 2006. UFC 163 (Jose Aldo vs. The Korean Zombie) is estimated at 170,000 to 190,000 buys, which is in the range of what initial indicators pointed towards. That show received a surprising push from ESPN's SportsCenter, which likely made a difference. Both numbers are courtesy of Dave Meltzer… Conor McGregor is out of action with a torn ACL. Those injuries typically take between 9-12 months recovery time, and it takes a couple of fights for fighters to really get back to the level they left off at… Josh Koscheck vs. Tyron Woodley is scheduled for UFC 167… Frank Mir and Ben Rothwell received therapeutic use exemptions for TRT for Saturday's show in Milwaukee. Mir, 34, has received a TUE for at least his past two bouts (three fights ago he competed in Toronto, with a commission that doesn't disclose fighters that received a TUE.) Rothwell, 31, is a new user and is the second-youngest UFC competitor with a TRT exemption, behind 27-year-old Todd Duffee… Boston City Council passed a ban on persons under 16-years-old attending MMA events without adult supervision, which was already a state law and will affect about 8 people… Heavyweight Stefan Struve is out of action due indefinitely to an enlarged heart and other issues related to it. Fortunately the condition is treatable and he should be back at some point… UFC signed recently released Bellator fighter Jessica Eye, and she's expected to face Sarah Kaufman at UFC 166. Eye will be undersized for the bantamweight division.



Bellator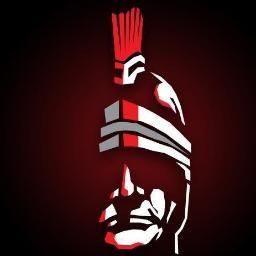 Rebney: No Offer for Askren. Bellator MMA CEO Bjorn Rebney thinks Ben Askren's time in the promotion may be over. "I don't think we're going to make an offer at this point, Rebney told ESPN.com. "So I don't see any reason to make anybody sit out."

Of course, Rebney initially made similar comments regarding Eddie Alvarez, and we all know how that turned out.

This is a strange situation. Askren is the promotion's welterweight champion and would be the second champion Bellator has lost to the UFC. Askren, 29, has dominated all but one of his opponents in Bellator (Jay Hieron in 2011) and is no worse than the promotion's second-best fighter. However, he also fights with a style most casual fans would consider boring, though in reality his wrestling skill is fascinating to watch. On the positive side, his antagonistic promos fit perfectly with his fighting style and if the right opponent came along he could be a real draw. More or less voluntarily giving away Askren goes directly against Bellator's much touted "real sports" format, and losing Askren would make them look far from an elite organization. Of course, that may not mean anything. While Askren has the potential to draw, Bellator isn't going to take a significant ratings hit by letting him go.

Rebney's move could also be little more than a negotiation tactic. With Bellator waiving the exclusive negotiation period, if UFC doesn't think Bellator is interested they may not make a major offer, making it easier for Bellator to match the deal. (A point of contention in the Alvarez case was the guarantee of a Fox fight in his proposed UFC deal. Askren isn't the type of fighter that UFC would want to put on Fox.) Rebney, after noting Bellator probably wasn't going to make an offer, stated they'd look at UFC's offer if they make one, which should make Askren hesitant when it comes to agreeing to a UFC deal.

For his part, Askren seems to want to head to the UFC. When asked by ESPN if he would be fighting in November, the month of Bellator's first PPV slated to feature a multiple title fights, Askren responded, "Who, against George St-Pierre?" St-Pierre has a match that month with Johny Hendricks, who Askren expressed interest in replacing in case of an injury. "I got into MMA for one reason: to be the best in the world," he told MMAJunkie.com. "Actually, [Bjorn's] doing me a favor if he lets me go to the UFC and test myself."

If Askren is gung-ho about heading to the UFC, his safest course of action may be to wait out the one year matching period.

Quick news: Tito Ortiz and Rampage Jackson appeared at MTV's Video Music Awards and did the carwash at ESPN to promote their upcoming fight. The graphic on ESPN called them "UFC stars." I didn't see any of the appearances, but one can only hope it's better than their TNA work… Fight Master drew 539,000 viewers on Thursday night, down from 595,000 viewers in their first time out in the new time slot the week prior. The number isn't great, but it's better than they had been doing on Wednesdays, though that should have been expected with the better lead-in.

---
Thanks for reading; I hope you enjoyed it. Once again due to time constraints, there's no "This Week in MMA History" this week or my top 25 fights list as promised. I'll keep putting that in this space until I actually do it because I'll look stupid if I end up blowing off both features. Feel free to leave any feedback in the comment box or at the e-mail address below.
comments powered by