SPOTLIGHTS
MMA's 3R's 08.29.13: Wanderlei Silva, Conor McGregor, More
Posted by Jeffrey Harris on 08.29.2013

From Wanderlei Silva cutting a promo against Chael Sonnen to Conor McGregor getting sidelined for almost a year and more, 411's Jeffrey Harris breaks down the Right, the wRong and the Ridiculous from the week in MMA!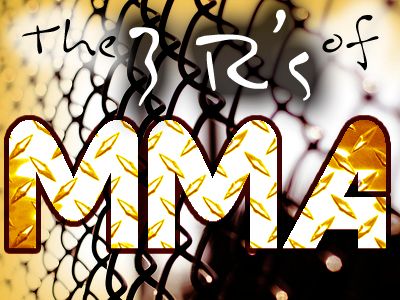 *The Column Concept*
Greetings loyal readers and welcome back to a brand new edition of The 3R's of MMA. The rules and format are still the same as I will be taking a look at the Right, the wRong, and the Ridiculous in the MMA world. The Right will be about the good to great fights or positive news items for the week or big fight announcements. The wRong will be the bad fights, showings or performances, and bad fight bookings. And the Ridiculous will be the worst of the world of MMA.

The 411 Ground and Pound Radio Show was back this week to review UFC Fight Night 26.



No big shows last week. UFC is back with two shows this week though. And Bellator will be back on September 7.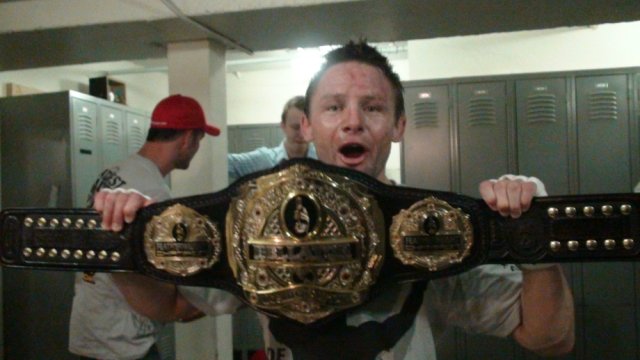 THE RIGHT:


Wanderlei Silva cuts an ECW promo: So the UFC is looking into making this fight between Wanderlei Silva and Chael Sonnen. For all intents and purposes, this is a moneyweight fight. Both guys have been talking trash to each other for years. It is a fight the fans want to see even if Silva is really past his prime (I think he likely should've retired after the Stann fight, but oh well). So the latest was that the UFC wanted to make this fight the co-main event for UFC 167 in November, the 20th Anniversary show, but Silva apparently was holding out to get PPV points. Then Silva released what was basically a crazy, old school ECW promo on his YouTube page where he said all he needed was a date and a location to fight Sonnen. A part of me thinks Silva might be trying to hold out for more money. And another part thinks all of this is just part of the viral buildup for the fight. Either way, the Wanderlei Silva ECW promo was pretty awesome and you should check it out.


Wanderlei Silva wants to make Chael Sonnen swallow his teeth.

Lyoto Machida moving to middleweight, set to face Tim Kennedy: Now that light heavyweight is kind of a no man's land for Machida, he is finally making his long-discussed jump down to middleweight. For his first fight there, he's set to face Tim Kennedy at the next Fight for the Troops event. Honestly, I'm glad Machida has finally made this move. Middleweight would probably be an easy cut for him considering he doesn't really cut any weight at 205 and he usually comes in under the weight limit already. For Kennedy, this is a chance to fight a former world champion with the home field advantage. So he will really have no excuses this time. This is his chance to put the Roger Gracie fight behind him, and if he really thinks he's one of the best and deserves more money, now he's got the opportunity to prove it. In Strikeforce, he said he could be one of the top guys, now he's getting the opportunities he was complaining about not getting before. He's getting a big name on a big card in front of a friendly pro-Kennedy crowd. The floor is his.

UFC 164 Countdown Show: This was one of my more favorite editions of the UFC Countdown show in a while. The main reason? The Josh Barnett/Frank Mir segments. I'm actually really looking forward to this fight, and all the goofy trash talk Barnett and Mir came up with here was hilarious. Barnett's whole "I'm a mercenary and I'm going to lay waste to all my enemies" character is kind of goofy, but he makes it work.


Josh Barnett wants to pull Frank Mir apart like a "piece of cooked pork."




THE wRong:

Conor McGregor injured, out for 9-10 months: After putting pretty much the entire UFC roster on blast, Irish featherweight fighter Conor McGregor has been sidelined with an injury. His ACL tear will put him on the shelf for about 9-10 months. If all goes well, maybe he will be back in time for UFC's next show in Ireland which will probably be later in 2014. It's too bad about McGregor's injury since he is an exciting fighter that is fun to watch and he definitely has the aura of a superstar. McGregor's an entertaining personality and I hope he will do great things in the sport. Hopefully he copes well with this injury and doesn't try and rush back too quickly. Still it sucks once you have such a hot, young prospect that is doing well and he gets sidelined for such an extended period of time. UFC lucked out more often than not with Jon Jones' rise to the top.


Conor McGregor will have to wait a while before challenging the fighters he put on blast.




THE RIDICULOUS:

Nothing really stood out this week. Instead, here is a video of Miley Cyrus' "performance" at the VMA's. Behold.




That's it for the R's. But what else is going on at 411mania.com with yours truly, the 411mania Jack of All Trades?

Check out my official review of the awesome, apocalyptic comedy The World's End.

Check out my exclusive interview with former WEC featherweight champion Mike Brown who was on the losing side of his fight with Steven Siler at UFC Fight Night 26, getting knocked out in the first round: 411 MMA Interviews: Mike Brown.



* TWITTER *
* http://www.twitter.com/411mma *
* http://www.twitter.com/411wrestling *
* http://www.twitter.com/411moviestv *
* http://www.twitter.com/411music *
* http://www.twitter.com/411games *
comments powered by