SPOTLIGHTS
MMA's 3R's 09.05.13: UFC 164 and Fight Night 27 Edition
Posted by Jeffrey Harris on 09.05.2013

From Anthony Pettis submitting Ben Henderson and Josh Barnett beating Frank Mir to Carlos Condit picking up a win and more, 411's Jeffrey Harris breaks down the Right, the wRong and the Ridiculous from last week's UFC events!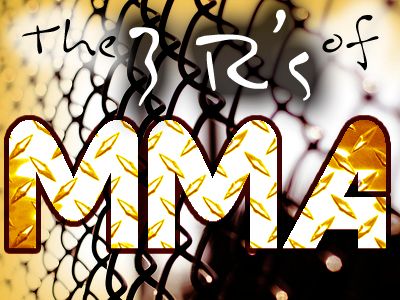 *The Column Concept*
Greetings loyal readers and welcome back to a brand new edition of The 3R's of MMA. The rules and format are still the same as I will be taking a look at the Right, the wRong, and the Ridiculous in the MMA world. The Right will be about the good to great fights or positive news items for the week or big fight announcements. The wRong will be the bad fights, showings or performances, and bad fight bookings. And the Ridiculous will be the worst of the world of MMA.

The 411 Ground and Pound Radio Show was back this week to review UFC Fight Night 27 and UFC 164.



So we had a double shot of UFC shows last week. Things continue this week with UFC Fight Night 28 and The Ultimate Fighter season 18 premiere.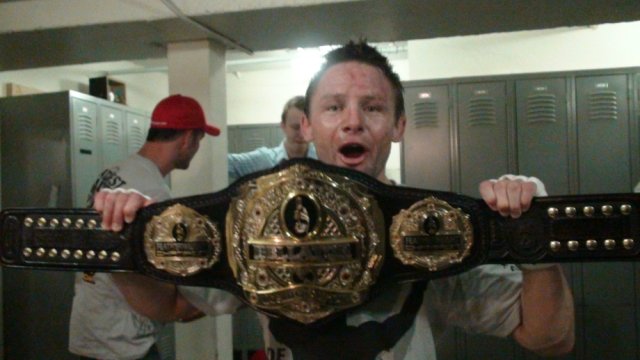 THE RIGHT:


Anthony Pettis vs. Ben Henderson: I don't think a single person following MMA in the world picked Anthony Pettis to win his bout against Ben Henderson at UFC 164 by submission. Throughout his tenure under ZUFFA, Henderson had established himself as basically being unsubmittable. So when Pettis went for that armbar in the first round; I in no way thought that marked the end of the fight. But Pettis did finish it and Bendo got his arm snapped before he verbally tapped. Pettis now wins the UFC lightweight title after beating Ben Henderson twice in title bouts. I'm disappointed for Bendo, but look at what Bendo did after the lost the WEC title. He went on an incredible run and won the UFC title. He should be OK.



Anthony Pettis took home his second lightweight title at UFC 164.

Josh Barnett vs. Frank Mir: I'm not really surprised with the outcome of this fight. Barnett while not being a world class striker does have better striking than Mir, and Mir generally wilts when he's attacked in the clinch and when guys go after him. I think it was a good stoppage. In these instances, I think it is better for the fighter not to get those extra shots to the head. Yes, Mir has come back from beatings before, but also look at what happened to him against Shane Carwin and Brock Lesnar in the rematch. Mir did look in good shape for this fight, and while he might be upset to show how much "better" he's gotten, he has been given his opportunities to do so. It's on him that he couldn't make the most of those opportunities. Barnett now moves forward in the markings, provided he's doing his due diligence and keeping it clean. He's not going to get a title shot just yet, but this will put him closer.


Josh Barnett won his first UFC bout in over 10 years at UFC 164 with his knockout of Frank Mir.

Carlos Condit vs. Martin Kampmann: Condit definitely lived up to his nickname of The Natural Born Killer at UFC Fight Night 27. He defeated the Hitman Martin Kampmann by knockout in the fourth round. This is a great example of why it's good to get five round main events. Condit gets retribution over a previous loss here and snaps a two fight losing streak, granted those two losses were against the No. 1 and 2 welterweights in the world right now. Kampmann had a good strategy in the first round taking the fight to the ground as takedown defense has historically been one of Condit's biggest weaknesses. However it was not a pace he could keep up throughout the fight and he seemed to have lost a lot of his energy after that first round. Either way, great fight and main event.


Carlos Condit knocked out Martin Kampmann in the main event of UFC Fight Night 27.

Chad Mendes vs. Clay Guida: It definitely looks like Team Alpha Male is poised to take over the world and three respective divisions if they can keep up this incredible win streak. Mendes continued his stunning turnaround getting his fourth straight knockout win at UFC 164, this time knocking out Clay Guida. Guida is a fighter who had never been knocked out before in 44 fights in his career. Mendes was a fighter who early on was mainly a wrestler and grinded guys out. Now he's completely turned that around and started letting his hands go and become a knockout artist. I think Mendes has made a great case for himself in getting another title shot. I'm not sure what is going on with Aldo and his foot injury, but maybe this puts Mendes in line to fight Frankie Edgar or even Ricardo Lamas. I don't see why Mendes and Lamas could not fight for a shot at the title. Guida takes another tough loss here and gets knocked out for the first time. I think Guida should probably consider a change of scenery now after Jackson MMA has not been able to get him up to that elite level.

Takeya Mizugaki vs. Erik Perez: It was a bad night for El Goyito but a good night for former WEC bantamweight title contender Takeya Mizugaki. Mizugaki previously had been on and off in his fight career, winning one, but losing one. Now he's coming off three straight wins and he beat a fighter who was getting a lot of hype in Erik Perez. The fight was a split decision, but Mizugaki I'd say outworked and out striked Perez and deserved the win. On the 411 Ground and Pound Radio show, I talked about this show being a great test for Perez. That's what this fight turned out to be, but it was a test that Perez failed. Mizugaki is generally one of the tougher fights and tests for guys at bantamweight, and this showed that Perez wasn't ready to ascend to that upper echelon. He still can, but hopefully this fight will be a wakeup call for him and he can improve.




THE wRong:

Judging for Court McGee vs. Robert Whittaker: I saw this fight pretty much in McGee's favor like Mark Radulich. However you had one judge for this fight, Kevin Caldwell, scored this fight 30-27 in favor of the loser, Robert Whittaker. Another judge scored it 30-27 for McGee. While I think the right guy won here, it is maddening when you see these Clucky the MMA Chicken judges scores for the fights. Fights should never have 30-27 going in opposite directions for the fighters. That's freaking insane. And unfortunately, it's happening way more than it should.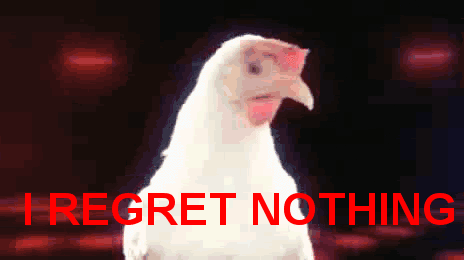 Clucky the MMA Chicken struck again at UFC Fight Night 27 with scores of 30-27 in opposite directions for Court McGee vs. Robert Whittaker.
THE RIDICULOUS:

Soa Palelei vs. Nikita Krylov: Probably the only really bad fight on the entire UFC 164 card. I know Palelei has come out and said he had a rib injury during the fight, but man it was still ugly to watch. Palelei might've had a rib injury, but what was Krylov's excuse? He definitely did not look UFC caliber here either. The fight was slightly redeemed that Palelei got the knockout at the end. But man, it was embarrassing to see a fight with two fighters even heavyweights gas like that before the end of the first round. But this was a sloppy, "bowling shoe ugly" fight.

Tito Ortiz compares working in the UFC to slavery: Yeesh. Part of this I'm sure is Ortiz being a carnie and just wanting to get attention for his upcoming PPV bout, but the former UFC champion appeared on Sports Illustrated Now with Quinton "Rampage" Jackson. And during the show he compared his UFC tenure to slavery saying, "I thought slavery was over a long time ago." Now it's not the first instance of Ortiz being guilty of "open foot, insert mouth" (TM credit: Cowboy Bebop) disease. But seriously, it was a pretty ridiculous thing to say. UFC might not pay as high as some of the other major league sports, but Ortiz was still one of the highest paid fighters in the UFC despite going out with a pretty bad record. That's 2-7-1 in his last 10 fights over the course of the last 8 years. Not surprised this also happened on Sports Illustrated Now, the same show that did an awful segment speculating that UFC 162 was fixed.


Tito Ortiz made a remark to Sports Illustrated Now about the UFC and slavery.

That's it for the R's. But what else is going on at 411mania.com with yours truly, the 411mania Jack of All Trades?

Check out my official review of the awesome, apocalyptic comedy The World's End.

Check out my exclusive interview with former WEC featherweight champion Mike Brown who was on the losing side of his fight with Steven Siler at UFC Fight Night 26, getting knocked out in the first round: 411 MMA Interviews: Mike Brown.



* TWITTER *
* http://www.twitter.com/411mma *
* http://www.twitter.com/411wrestling *
* http://www.twitter.com/411moviestv *
* http://www.twitter.com/411music *
* http://www.twitter.com/411games *
comments powered by