SPOTLIGHTS
Occupy The Throne 9.04.13: The Showtime Era
Posted by Jeremy Lambert on 09.04.2013

Anthony Pettis' win at UFC 164 has given the promotion a marketable champion! But where does he go from here? 411's Samer Kadi and Jeremy Lambert take a look in this week's Occupy The Throne!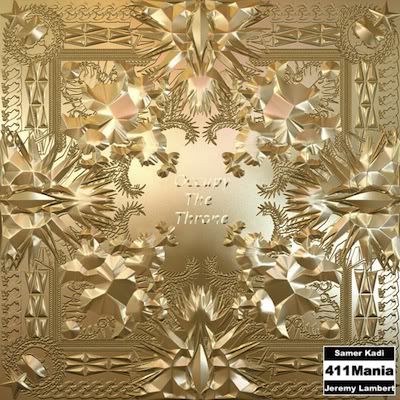 It's Showtime



Jeremy Lambert: Ben Henderson ruled the WEC lightweight division for 14 months before he ran into Anthony Pettis. He ruled the UFC division for 18 months. Then he once again ran into Anthony Pettis. Fans knew that anything could happen this past Saturday when Henderson and Pettis rematched for the UFC lightweight title and were hoping for another classic. It wasn't a classic and what happened was very unexpected.

Pettis threw about four strikes, all brutal kicks to the body of Henderson. He tried to add some flare to his next kick, throwing it cartwheel style, but ended up on his back. The move appeared to be ill-advised, but Pettis silenced everyone when he laced up an armbar that popped the arm of Henderson and had him verbally submitting, beginning the era of "Showtime" in the UFC.

Often called "the deepest division in MMA," the lightweight division has struggled to capture fans since the days of BJ Penn. PPV numbers tanked when headlined by a lightweight title fight, forcing the UFC to move bouts to the FOX cards, which drew steady but unspectacular numbers. Henderson, and Frankie Edgar before him were criticized for the poor numbers due to their bland or awkward personality and lack of finishing ability despite usually putting on exciting fights.

With Anthony Pettis now holding the title, the lightweight division has a fighter that the UFC can't screw up in marketing. He's humble yet brash, puts on exciting fights complete with highlight reel moves, and finishes people in rather spectacular fashion. By finishing Henderson on Saturday, Pettis took over a division in need of a shot in the arm at the top and he's just the guy to give it that injection.

Samer Kadi: While it would be a huge stretch to pencil in the newly crowned lightweight champion as a sure-fire future PPV draw, especially given the division's historical struggles in that regard (the numbers for his fight with Henderson are unlikely to be too remarkable), Anthony Pettis could be the best thing to happen to the 155 lbs. weight-class since BJ Penn -- not that competition is actually stiff, as far as marketability is concerned.

Jon Jones aside, the UFC has failed to produce a fighter that truly captures people's imagination in the past couple of years. Jose Aldo's – admittedly successful – UFC career has so far failed to live up to its promises of can't-miss brutality, while Cain Velasquez hasn't been active enough to satisfy the casual fans' cravings for destruction. PPV golden boy Georges St-Pierre isn't exactly notorious for his audience friendly style, and perennial virtuoso and consensus greatest of all time, Anderson Silva, may just be at the tail end of his illustrious career. At a time when complaints about decisions and lack of finishes remain as rampant as ever, a certified violence-bringer like Anthony Pettis in a division not particularly known for appeasing bloodlust is a huge breath of fresh air.

With a highlight reel that would make even "The Spider" himself jealous, an interesting personality that isn't fueled by needlessly over-the-top antics, as well as having just the right look (whatever that is), Pettis could reignite interest in the ever talented lightweight division. To do so however, he requires full promotional backing from his employers. The UFC needs to put its full weight behind Pettis, and ensure that "Showtime" gets the exposure his immense talent undoubtedly deserves.

Simply informing its audience as to how exciting Pettis is a week or two before a scheduled bout is not going to cut it, and Zuffa need to go above and beyond to familiarize the champ with those who put money in their pockets. Pettis has an interesting and relatable back-story to tell, a compelling rise to the top, and quite the robust library of fights – dating back to his WEC days – for the UFC to show. "Creating new stars" seems to be the de facto phrase coined around to justify the UFC's relative slump, and now that a star has fallen right into their lap, the opportunity cannot be missed.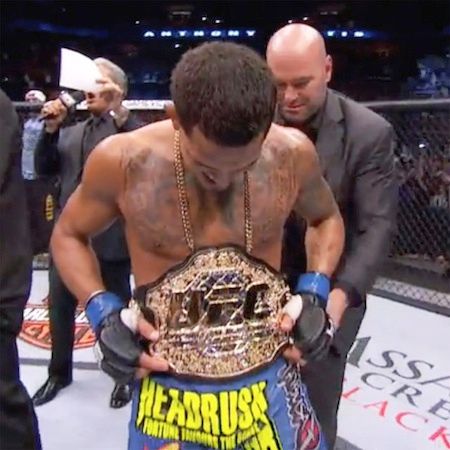 Jeremy Lambert: With the backing of FOX and FOX Sports, it should be easier than ever for the UFC to create stars. So far being in the main event of a FOX show hasn't exactly increased a fighters visibility as Ben Henderson would likely give an amen to. But Henderson, despite his dominating performance against Nate Diaz, doesn't put guys away like Pettis does and the UFC could never sell him as a "monster" or a "killer" or a "beast," which are all terms that reportedly increase a fighter's marketability by 5%.

As it stands, only the UFC is drawing a worthwhile audience on FS1, which has led to the decision of airing more UFC programming on the network. This is great news for the UFC and Anthony Pettis, who should be highlighted more than anyone else in the sport right now. UFC/FS1 recently aired a Ronda Rousey special that told her story. Pettis should get that treatment and then some.

The drawback to Pettis as champion is that he's very injury prone. UFC 164 was Pettis' 5th UFC fight while it was Henderson's 8th. Three days earlier, Donald Cerrone competed in his 10th UFC bout. All three lightweights entered the organization at the same time following the WEC merger. Pettis suffered a knee injury in his UFC 164 that will keep him out of action for an extended period of time.

He missed the majority of 2012 with a laundry list of injuries, was forced out of a fight against Jose Aldo with a knee injury, and now is dealing with another knee injury. While being sidelined will help a crowded lightweight division sort itself out a bit, it's not an ideal situation for the champion and organization.

Samer Kadi: When Pettis does eventually return from his customary yearly injury, it will be interesting to see whether the UFC pairs him up with Aldo, which is a fight they previously attempted to put together and Pettis himself demanded after his championship triumph. Despite being a hardcore fan's wet dream, and having the cachet of a "champion vs. champion" label, the fight as off now, is unlikely to do any remarkable business on PPV, meaning the UFC may choose to hold off on the bout and attempt to build Pettis' name in the meantime.

Should they proceed with that dream fight however, they will need to figure out the logistics and get both parties to agree. Ideally, the bout would take place at 155 pounds, as Aldo has looked quite depleted in his last few featherweight outings, and for the sake of spectacle, making the bout at lightweight would be the way to go, in order to ensure that the Brazilian would be his dynamic self. Likewise, 155 lbs. is the division Pettis has competed in his entire career. Of course, this could raise all sorts of protests, as it means that the lightweight title would arbitrarily be on the line, as opposed to the featherweight belt (a similar situation would be created if it's the other way around, of course), and the UFC might be in for the boxing-esque situations Dana White dreads so vehemently.

Nevertheless, from a fan's perspective, it is difficult not to want to see that bout put together while it remains possible, as the stylistic match-up alone makes this a can't miss fight.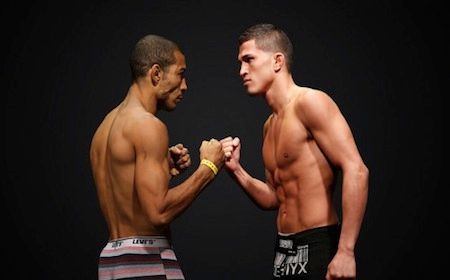 Jeremy Lambert: Aldo vs. Pettis might upset some fighters and fans who believe that rankings matter, but put it this way: would you rather see Aldo vs. Pettis or Pettis vs. TJ Grant or Rafael dos Anjos and Aldo vs. Ricardo Lamas or Cub Swanson? While Grant, Dos Anjos, Lamas, and Swanson have done their part in earning a title shot, none of those matchups wet the mouth quite like Aldo vs. Pettis. Plus, the UFC has failed all year in putting together super-fights that they initially promised and with Aldo vs. Pettis within reach, they'd be foolish not to strike while they can.

Anthony Pettis will do his part in winning and putting on exciting fights or finishing his challengers, it's up to the UFC to realize Pettis' potential and capitalize on it for him and the organization.

For more from the Occupy The Throne duo you can follow Samer Kadi and Jeremy Lambert on twitter. You can also check out ManCaveThoughts.com for more writings and podcasts.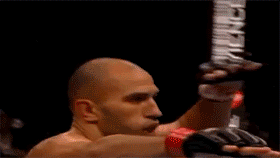 comments powered by