SPOTLIGHTS
MMA's 3R's 09.12.13: Bellator 98 and UFC Fight Night 28 Edition
Posted by Jeffrey Harris on 09.12.2013

From Glover Teixeira's knockout of Ryan Bader to Brett Cooper's five round war with Alexander Shlemenko and more, 411's Jeffrey Harris breaks down the Right, the wRong and the Ridiculous for last week's Bellator 98 and UFC Fight Night 28!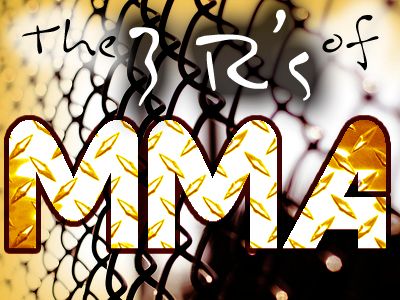 *The Column Concept*
Greetings loyal readers and welcome back to a brand new edition of The 3R's of MMA. The rules and format are still the same as I will be taking a look at the Right, the wRong, and the Ridiculous in the MMA world. The Right will be about the good to great fights or positive news items for the week or big fight announcements. The wRong will be the bad fights, showings or performances, and bad fight bookings. And the Ridiculous will be the worst of the world of MMA.

The 411 Ground and Pound Radio Show was back this week to review UFC Fight Night 28 and Bellator 98.



UFC was back on Fox Sports 1 with Fight Night 28. Bellator season 9 began with Bellator 98. And The Ultimate Fighter season 18 also premiered. So let's get to it.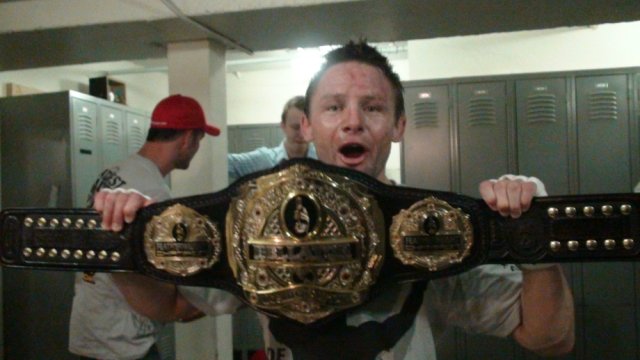 THE RIGHT:


Glover Teixeira vs. Ryan Bader: It's weird how it seems just as many people are ready to come down on Teixeira after a fight even when he wins just as much as they want to hype him up. Teixeira remained undefeated in the UFC with another knockout win, this time over Ryan Bader in the first round. Bader actually did hurt and rock Teixeira before Teixeira came back and blasted Bader with a punch, promptly finishing the fight. The finishing sequence was awesome. I think it was good to see that Teixeira can get hurt and come back from a hard shot like that. A lot of his critics thought after Fabio Maldonado tagged him, Rampage would have no trouble beating Teixeira that didn't work out very well. Teixeira will likely get a title shot next, but considering that Jones wants super-fights and he's flirted with the idea of moving up to heavyweight, who knows what will happen next. And that's provided he gets past Gustafsson (which I think he does). But I mean, even Cain Velasquez got knocked down by Cheick Kongo of all people. That made people think he has a class chin. Sure he got knocked out by Junior dos Santos, but he came back and beat him in the rematch and to date that's his only career loss. Also, Jon Jones isn't exactly a big power puncher either, so I don't think that's something Teixeira would worry about as much going against him.


Glover Teixeira knocked out Ryan Bader at UFC Fight Night 28.

Joseph Benavidez vs. Jussier Formiga: We actually saw a few foreigners beat the hometown Brazilian fighters on this card which was fun, since the story as of late is American or foreign fighters lacking the edge at UFC cards in Brazil. Plus the crowd is way more hostile towards them. Benavidez continued to look great and continue Team Alpha Male's incredible winning streak. Benavidez made short work of Formiga, one of the UFC's more experienced and decorated flyweights coming into the organization. Benavidez has been letting his hands go more and he's finished his last two fights. I think Benavidez/Demetrious Johnson II is the flyweight title fight to make right now. However, Benavidez sounds hesitant about getting another title shot. Perhaps he's worried that losing to Johnson in a title fight again would really hurt his career and he doesn't want to risk it yet. Johnson has lost two big title fights in his career so far. I don't want to say he has anxiety about losing another title fight, but who knows. Either way, I hope he does get to fight for the title again soon.


Joseph Benavidez continued to cement his status as a top flyweight at UFC Fight Night 28.

Yushin Okami vs. Ronaldo Souza: Jacare being in the UFC is pretty exciting as it looks like he's improving with each and every fight. Okami is one of the tougher middleweights out there and Jacare annihilated him pretty quickly. Okami was only ever knocked out before in the UFC by Anderson Silva in a title fight and by Tim Boetsch. Some people have bemoaned Jacare having a loss to Luke Rockhold and now Jacare is ahead of him in the rankings. Well honestly I'm not surprised. The loss to Rockhold was two years ago. Since that time, Rockhold has won five fights and he's finished all of them. He came into the UFC and has finished two fights, including one being against a former title contender who is historically very dominant and tough to finish. Rockhold came in and got knocked out in the first round by Belfort, hence why I can understand Jacare moving ahead. Also Jacare's loss to Rockhold wasn't exactly a one-sided beatdown either. It was a fairly close decision, and a 3-2 round decision IMHO.

Alexander Shlemenko vs. Brett Cooper: I wanted to go ahead and recognize this main event middleweight title bout from Bellator 98 since it was a great, exciting fight. Both guys constantly came forward. It was a fun, back and forth brawl. Cooper's best round was really round 2, but I think Shlemenko took the fight as Cooper tired out in the second half. This was a title fight, even though Cooper lost the season 8 middleweight tournament to Doug Marshall. I didn't approve of this being a title fight since it goes against Bellator's own rules and standards. If the issue is that the champion can't go 5-6 months without fighting, then make it a nontitle fight. But if this is the way it's going to be now, I think it's time to eliminate the tournament format. Maybe do a tournament or grand prix similar to Pride every once in a while to keep things interesting, but I think it's clear to see now with Spike TV in charge they are no longer happy with being tied to a format where tournaments determine the title shots. Look at the debacle with King Mo, Emanuel Newton, and Attila Vegh.

Derek Anderson vs. Patricky Freire: I was really impressed by Anderson who made his Bellator debut at Bellator 98, beating Patricky Pitbull in a dominant decision. Anderson's striking looked really good, and it was an impressive beat down of Pitbull who seems to have fallen into a slump as of late. This a non-tournament bout, but I think this should put Anderson in line for one.


Derek Anderson got a big upset victory against Patricky Pitbull at Bellator 98.




THE wRong:

Bellator 98 injuries: It seems injuries in the sport in MMA come in waves, and Bellator 98 was an unfortunate recipient of such a wave. Bellator 98 had about eight fights that were cancelled or altered, some of which happened at the last minute. Joe Riggs got injured less than a week out from the event so Bellator was unable to go forward with the finals from the Fight Master reality show. Joe Warren got pulled because he was not cleared to fight by the commission. What happened with Warren is still a mystery. The rumor is he was knocked out and got a concussion during training. His training partner, Chris Camozzi, claimed that Warren was not knocked out and the situation was "out of his hands." What that means is an absolute mystery. Dan Cramer had to withdraw from his fight. The title fight that was made between Cooper and Shlemenko was the result of an earlier injury from tournament winner Doug Marshall. The card went off and was not bad at all despite all the injuries, but I'm curious why Andreas Spang and Joe Calandrelli were pulled from the event.


Joe Warren was not cleared to fight for his scheduled bout at Bellator 98.

Matt Grice seriously injured in car accident: Veteran UFC fighter, Matt Grice, was injured in a horrendous car accident this week. He was previously set to fight Jeremy Larsen at UFC 166. Grice reportedly had a head injury, but the full details of his injuries have not been reported as of yet. Grice is also a working police officer and married with children. We haven't had many updates on Grice's condition yet. His pupils are said to be reacting to light and he's awaiting another cat scan per his friend Daniel Rubinstein. My thoughts and prayers go out to Grice and his family. Hopefully he will be able to make a recovery and come out of this OK.




THE RIDICULOUS:

Mike Muticelli vs. Jeff Nader: Really the one really blight on the entire Bellator 98 card was how things ended in the Nader/Muticelli fight. It sucks for both guys the fight resulted in a no contest, but the eye poke was clearly an accident. Nader should've known better though if he didn't want the fight to get stopped and waved off. He was loudly saying he can see fine out of one eye. That right there is the flag that says the fight will get waved off. When do we ever see a fighter get to wash his poked eye out either?


That's it for the R's. But what else is going on at 411mania.com with yours truly, the 411mania Jack of All Trades?

Check out my official review last weekend's number one movie, the very fun budget sci-fi throwback, Riddick.

And over in games, check out my official review of the PS3 version of Rayman Legends.



* TWITTER *
* http://www.twitter.com/411mma *
* http://www.twitter.com/411wrestling *
* http://www.twitter.com/411moviestv *
* http://www.twitter.com/411music *
* http://www.twitter.com/411games *
comments powered by