SPOTLIGHTS
MMA's 3R's 09.19.13: Bellator 99 and WSOF 5 Edition
Posted by Jeffrey Harris on 09.19.2013

From Patricio Freire's defeat of Diego Nunes and Justin Wilcox's comeback victory to Derrick Mehmen knocking out Rolles Gracie and more, 411's Jeffrey Harris breaks down the Right, the wRong and the Ridiculous from Bellator 99 and WSOF 5!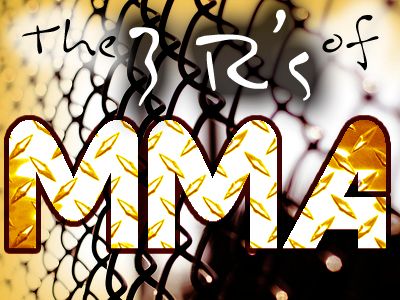 *The Column Concept*
Greetings loyal readers and welcome back to a brand new edition of The 3R's of MMA. The rules and format are still the same as I will be taking a look at the Right, the wRong, and the Ridiculous in the MMA world. The Right will be about the good to great fights or positive news items for the week or big fight announcements. The wRong will be the bad fights, showings or performances, and bad fight bookings. And the Ridiculous will be the worst of the world of MMA.

The 411 Ground and Pound Radio Show was back this week to preview UFC 165:



Floyd Mayweather fought Saul Alvarez to a majority decision on Saturday night, but there was still plenty of free MMA on last week between Bellator 99 and WSOF 5. Plus the continuation of The Ultimate Fighter 18 on FS1.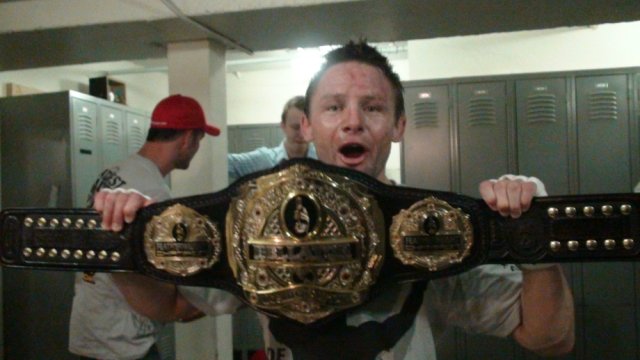 THE RIGHT:


Patricio Freire vs. Diego Nunes: Another impressive showing by Patricio Pitbull quickly stopping former UFC and WEC featherweight Diego Nunes. Nunes was a fairly tough featherweight in the UFC. He was only 3-3 in his UFC run, but he never got finished in any of his fights under the ZUFFA banner. In fact, he'd never been finished before ever in his career before Pitbull stopped him. It was another impressive performance by Pitbull who is definitely the favorite to win this tournament now. Pitbull has come up short in his big fights in the past, but his battle with champ Pat Curran was pretty close.


Patricio Freire became the first fighter in MMA to finish Diego Nunes at Bellator 99.

Justin Wilcox vs. Akop Stepanyan: I wasn't expecting too much from this fight but what a battle this turned out to be. Wilcox scored an amazing come from behind victory. He took a pretty horrendous beating from Stepanyan and at one point he ate a spinning back kick that landed pretty directly to the back of Wilcox's head. No timeout or foul was even called. And the kick opened up a nasty cut on Wilcox's head as well. Wilcox fought through it though and managed to secure a rear naked choke to get the win and advance in the tournament. With this, I'm kind of hoping for a Wilcox/Pitbull final for this season's tournament.

Derrick Mehmen vs. Rolles Gracie: While people are enamored with the finish which saw Rolles Gracie do his best real-life impression of the Ric Flair flop, they are ignoring the fact that this was the perfect example of a "Stand & Wang" performance. But the visual of Gracie eating a knockout punch turning around and doing a few steps before he flops to the ground was awesome. I mean, when do you ever see that in MMA? The only thing I recall coming kind of close was Patricky Pitbull against Toby Imada at Bellator 39. Anyway, awesome finish to this WSOF 5 heavyweight bout.



Photo Credit: Lucas Noonan, World Series of Fighting.

Andrei Arlovski vs. Mike Kyle: This was a fairly decent fight for the WSOF 5 main event. Kyle was able to hurt and knock down Arlovski, but he wasn't able to really capitalize on those openings and I think that's what ultimately cost him the fight. Good for Arlovski getting a win coming off that tough loss to Anthony Johnson, but I don't see how far he can get in returning to the UFC or becoming a champion again when he loses to a guy whose main UFC tenure was fought at welterweight and he squeaked by a win against a guy whose natural weight class is light heavyweight.


Photo Credit: Lucas Noonan, World Series of Fighting.
THE wRong:

Houston Alexander vs. Vladimir Matyushenko: I wasn't expecting much out of this fight, but boy was it bad. It seemed like a pretty random fight. Both guys pretty much seemed stuck in first gear. Neither one really tried to engage. Alexander barely threw any punches. Matyushenko was a little busier and got the takedowns and top control to secure the win. It was a listless battle that saw a lot of circling and almost no actual fighting. Maybe Alexander was worried too much about Matyushenko's wrestling, but he did next to nothing here. Shades of his horrible fight with Kimbo Slice.


Houston Alexander lost to Vladimir Matyushenko at Bellator 99.
THE RIDICULOUS:

Pill-gate and Elvis Mutapcic vs. Jesse Taylor bout cancelled: So a representative of the New Jersey athletic commission spotted either Elvis Mutapcic or a member of his corner ingest some shady pills in an unlabeled bottle the night of WSOF 5. Mutapcic was scheduled to face Jesse Taylor (of The Ultimate Fighter infamy) in a tournament bout that would eventually determine the first WSOF middleweight champion. Well bout was cancelled after the pills were seen in his lockerroom. Mutapcic then came on TV in an extremely awkward segment and claimed that his manager/corner man has a heart condition and the pills were for his condition. He also said it was a case of mistaken identity and suggested the woman from the commission was on medication. I think putting that interview on TV was a terrible idea. Mutapcic also screwed up big time by denigrating the commission on national TV like that. I got to be honest, I thought Mutapcic's explanation sounded absurd. He says he plans on suing the New Jersey State Athletic Control Board. Well good luck with that. He's not going to get very far. He's already essentially admitted fault by not explaining the rules about prescription medication to his manager and corner man. Well that's on Mutapcic, mistaken identity or not. And that explanation in itself sounds absurd. This isn't a delightful little Tom Hanks comedy of mistaken identity. This isn't The Man with One Red Shoe. If his corner men were incompetent or Mutapcic didn't explain the rules to them, that's on Mutapcic. His case will get thrown out or laughed out of court whether he was clean or not. The NJACB can simply say they were trying to protect the athletes and stand by their decision and that will be that. They saw unlabeled prescription pills, having no idea what they were and did what they are supposed to do. Mutapcic should just kill any idea of a lawsuit now, apologize, learn from this mistake, and move on.


That's it for the R's. But what else is going on at 411mania.com with yours truly, the 411mania Jack of All Trades?

Check out my official review of the very fun budget sci-fi throwback, Riddick.

And over in games, check out my official review of the PS3 version of Rayman Legends.



* TWITTER *
* http://www.twitter.com/411mma *
* http://www.twitter.com/411wrestling *
* http://www.twitter.com/411moviestv *
* http://www.twitter.com/411music *
* http://www.twitter.com/411games *
comments powered by