SPOTLIGHTS
Occupy The Throne 9.18.13: A Big Reach
Posted by Jeremy Lambert on 09.18.2013

Jon Jones defends the UFC light heavyweight title against Alexander Gustafsson this Saturday night at UFC 165, but who will in? 411's Samer Kadi and Jeremy Lambert look at the fight from all angles in this week's Occupy The Throne!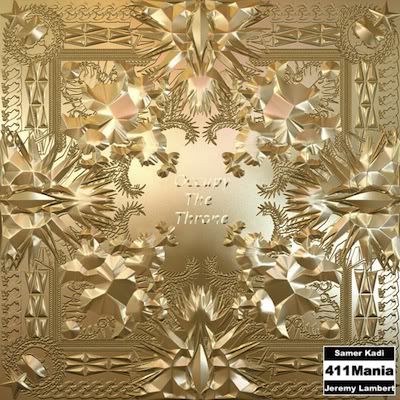 Jones vs. Gustafsson



Jeremy Lambert: This weekend Jon Jones defends his light heavyweight title against an actual light heavyweight for the first time since April 2012 when he takes on Alexander Gustafsson.

It seems like ever since Jones won the 205 lb strap, the UFC has been building up Gustafsson as the champ's equal, comparing the two fighters at every single turn even though, besides their height, there aren't too many similarities between the two. The UFC has made it a selling point though that, unlike past challengers, Gustafsson can match Jones in the reach department and won't be forced to stand out of range where he'll be easily picked apart.

While Gustafsson is a credible and skilled challenger, there is a reason why he's a +500 underdog despite being the #2 ranked light heavyweight in the world.

Samer Kadi: The light heavyweight division seems to be going through somewhat of an uncertain phase. Once carried by the likes of Tito Ortiz, Randy Couture, Chuck Liddell, Wanderlei Silva and Quinton Jackson, it looked as though the division would be in good hands after that generation retired or slowly drifted away from its heyday. After all, the likes of Rashad Evans, Lyoto Machida and Mauricio "Shogun" Rua were more than well-equipped to carry the torch. Things were on track, with Machida thrashing Evans before battling Rua in a memorable two-fight rivalry, and latter set to square off against Evans to complete the hat-trick of fights between the trio. However, things took an unexpected turn when an injury to Evans led to the rise of Jon Jones, who in seemingly no time, cemented himself as arguably the greatest light heavyweight the sport has ever seen.

Jones' unbelievable first year as the champion saw him find the time to twice defend his title, and it set the tone for things to come. Unfortunately, his quick decimation of the light heavyweight division was in some ways counterproductive. He was believed to be the future of the weight-class, and yet, in a matter of eighteen months, he had already torn through every major contender, and cries for a move to heavyweight gathered serious momentum. To kill time, Jones had to resort to competing against middleweights.

By the time the likes of Alexander Gustafsson, Phil Davis, and Glover Teixeira truly rose through the ranks, Jones was already so far ahead of his peers that it was hard to place him in the same league. Thus, the light heavyweight division is slightly suffering, as the current crop of contenders inspires very little excitement, due to the apparent skill gap between them and the man who rules over the 205'ers. Instead of an exciting new generation of light heavyweights (ignoring that Glover Teixeira is actually 33 years old), we're simply left with "a bunch of fighters who might have a shot at the gold once Jones vacates his title."




Jeremy Lambert: Samer's last line might explain the lack of buzz and excitement surrounding this fight. Even though Jones is a once in a life time fighter and the most talented fighter in the sport today, it doesn't create much of an atmosphere leading up to his fights. When Anderson Silva fights the likes of Stephan Bonnar, you still get slightly excited just because Anderson might do some crazy matrix stuff. When Georges St. Pierre fights the likes of Dan Hardy, you still get slightly excited just because Georges might finish a fight.

Jones does some amazing things in the cage and can brutalize opponents like few others, but since winning the light heavyweight title, he's become more methodical as fans just wait for the inevitable stoppage.

Even though Gustafsson has been compared to Jones ad nauseum, he honestly hasn't done anything to make most fans believe that he has a chance against the 205 lb king. His best wins have come against a slow and sluggish Thiago Silva and a worn down "Shogun" Rua. While those wins aren't terrible, he didn't exactly dominate the same way Jones has against much better competition.

A big deal has been made of the reach of Gustafsson, but even in that department he's still at a major disadvantage and, despite the marketing that tells you different, Gustafsson doesn't exactly use his reach all that well.

Samer Kadi: The UFC choosing to use "reach" as the narrative for this fight is quite uninspired, but I digress. Despite Gustafsson's reach magically growing by the week (if you believe the UFC statistics), he is still at a disadvantage in that department, and not just in terms of physical reach either. Simply put, Jon Jones uses his reach far better than Alexander Gustafsson. While the champion's jab and boxing in general still leave something to be desired, he can still fight "long" by using his kicks to control the distance. There is very little stopping Jones from staying outside of his opponent's range, peppering him with front kicks to the body, throwing the occasional leg kick, and switching things up when he gets bored.

Gustafsson has used his reach effectively in the past, notably against Thiago Silva. He used his jab and front kick well to keep his opponent at bay, but his best moments came from mid-range, which is where he excels the most. His punches are more compact and perhaps even more technically educated. He mixes things up by going to the body, throwing three-piece short hook combinations, and set up his favorite punch, the uppercut. Given that fighting on the outside is a near impossibility against Jones, Gustafsson needs to adopt the aforementioned approach. Doing so however, means finding a way around Jones' reach. Additionally, trying to fight at a closer range means giving Jones the opportunity to clinch up, and work his preposterously overwhelming close-quarters game, something very few fighters want to experience.

Gustafsson's takedown defense is solid, but not impenetrable enough to shrug the champion off consistently. If Jones can initiate the clinch, the Swede will be in for a ride. To his credit, Gustafsson is quite the scrambler, especially for man of his size, but Jones' top game doesn't leave many opportunities for them. In fact, all the champion needs is twenty seconds or so on top to deal serious damage with his elbows, and the more he can get the fight to the ground, the worse it gets for the challenger, who then has to worry about Jones varying his attacks from the top, pass guard, and set up submissions.

Gustafsson's one hope is to look to exploit Jones occasionally sloppy footwork defensively, as he will often retract in a straight line when pressured, instead of circling out. And yet, for all of the "Mauler's" well-roundedness, he doesn't exactly possess the sort of one-punch knockout power that would end the champion's reign in an instant – a fact that is especially worrying given the unlikelihood of him outpointing his opponent for three or more rounds.

Jeremy Lambert: There's only one thing left to say.......





For more from the Occupy The Throne duo you can follow Samer Kadi and Jeremy Lambert on twitter. You can also check out ManCaveThoughts.com for more writings and podcasts.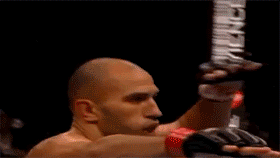 comments powered by