SPOTLIGHTS
What's Next 09.23.13: UFC 165 Aftermath
Posted by Robert Practor on 09.23.2013

Should Alexander Gustafsson get an immediate rematch with Jon Jones? Where should Renan Barao go after his win over Eddie Wineland? 411's Robert Practor takes a look at what's next for the competitors coming out of UFC 165!

Hello out there everyone! I just want to say that I'm honored to have received this spot to write about something that I love. A little about myself before we get down to business. I am a huge fan of Mixed Martial Arts, most notably the UFC. As for Bellator, well... sometimes, despite my best efforts, I can't seem to watch two weeks of it in a row. I'm sure I'm not alone there. I have fond memories of watching the first UFC Pay-Per-View events at home with my family and my interest has grown along with my age. Ken Shamrock was a favorite of mine in my younger years, Chuck Liddell (along with the premiere season of The Ultimate Fighter) was responsible for bringing me back to the sport, and if I had to pick a favorite fighter today, Frankie Edgar, Anthony "Showtime" Pettis, and, of course, Anderson Silva would all be at the top of that list.

Why am I here? Watching great MMA action is one thing but when those fights have reason and real or implied implications it makes them all the more exciting. Having a big Heavyweight showdown where, depending on who wins, the entire lay of the land in the division could dramatically change is just fascinating to ponder over. What I am here to do is pick out some of the biggest fights on recently completed fight cards and discuss what direction the combatants on said cards appear to be heading, be it a title fight, a number one contender bout, or maybe even down to the Facebook preliminary fights. With the introductions out of the way, I implore you all to continue on as we try to sort out…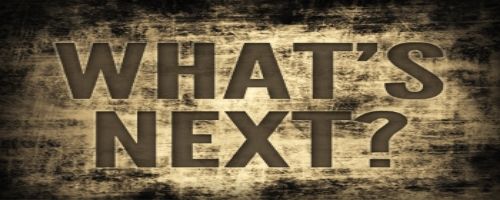 Jon "Bones" Jones: The main event of UFC 165, the Light Heavyweight Championship bout between Jon Jones and Alexander Gustafsson was, without a doubt in my mind, the greatest title fight in UFC history. The UFC could not have scripted a more perfect battle. This fight had it all. It had a very 'Rocky'-like feel to it, with the long-reigning dominant champion, the massive underdog challenger, the champion being taken to the distance in a grueling display of grit, heart, and fortitude, and even ending with both combatants going straight to the hospital after the fight. I predicted in the UFC 165 ROUNDTABLE PREVIEW that Jones would easily dispatch of Gustafsson, and that "The Mauler" was no match for the champ, having been the recipient of a lack of true, top challengers. While I'll still defend my beliefs for how and why Gustafsson got the title shot, I could not have been more wrong in how this fight would play out. Alexander Gustafsson took the fight to Jon Jones like no one else has. He is the first man to EVER take Jones down and he did it twice, not to mention stuffing 10 of 11 of Jones' takedown attempts. I can not say enough about this fight and the warrior spirit of both men. Again, I saw Jones getting past Gustafsson with ease, defeating Glover Teixeira in early 2014, and moving on to a potential super fight at Heavyweight or against Anderson Silva. Well folks, none of that is happening, at least not yet.

   Dana White stated on the post-fight show that an immediate rematch between these two is very possible and I think the vast majority of the MMA world wants to see it. Jon Jones was declared the winner by unanimous decision, with scores of 48-47, 48-47, and 49-46. Many fans are calling the decision a robbery, clearly believing Gustafsson won the fight. I personally scored the fight 48-47 for Gustafsson but I wouldn't go as far as to call it a robbery. That being said, with how epic this fight was and how close it was, an immediate rematch is indeed what should happen next. Jones' coach, Mike Winkeljohn, reported that his fighter "possibly shattered" his foot early on in the fight. That makes what Jon Jones did throughout the fight even more spectacular but depending on the severity of the injury, it could have us waiting even longer for the rematch. While we wait for Part II, the current #1 Contender Glover Teixeira can be matched up against another man near the top of the LHW rankings, Phil Davis to give us our next challenger.

What's Next: Jon Jones vs. Alexander Gustafsson II - UFC Light Heavyweight Title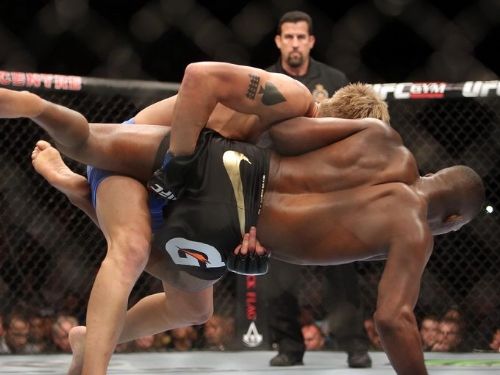 Alexander Gustafsson: See above. This is one of those fights where, even in defeat, your stock increases. "The Mauler" had more success against Jon Jones than any fighter before him and let's hope we're privileged to see these two go at it again in Part II.

What's Next: Jon Jones vs. Alexander Gustafsson II - UFC Light Heavyweight Title





Renan Barao: At UFC 165, Renan Barao continued to cement himself as the top dog in the UFC's Bantamweight division. Barao has not lost since his MMA debut in 2005 and has an incredible record of 31-1-1. Since entering the UFC, Barao has defeated a who's who in the Bantamweight division, picking up wins over Brad Pickett, Scott Jorgensen, Urijah Faber, and Michael McDonald. Barao continued his amazing run this past Saturday by taking out a game Eddie Wineland with a picture-perfect spinning back-kick followed by some ground punches. That kick was a thing of beauty (as was his victory celebration!) The win marked Barao's second defense of the Interim Bantamweight championship and will likely be his last before finally meeting the injured current champion Dominick Cruz. Cruz has undergone two surgeries for a torn ACL in his left leg that has kept him out of action since October of 2011. Next month will mark two years since Cruz' last fight and it is also by far the longest that any champion has gone without a fight without being stripped of the title. Dominick Cruz as well as Dana White have stated that Cruz will hopefully return for a title unification bout in early 2014, and if he can't then Renan Barao will have the Interim removed from his championship. Barring another setback to Cruz, who has been through so much these past two years, we will finally see the unification bout between he and Barao. If something prohibits that from happening, Barao would almost certainly defend the championship against the winner of UFC on FOX 9's Urijah Faber-Michael McDonald bout which comes this December.

What's Next: Renan Barao vs. Dominick Cruz - UFC Bantamweight Title Unification Bout - Jan-Feb 2014
(If Dominick Cruz cannot return: Renan Barao vs. winner of Urijah Faber-Michael McDonald)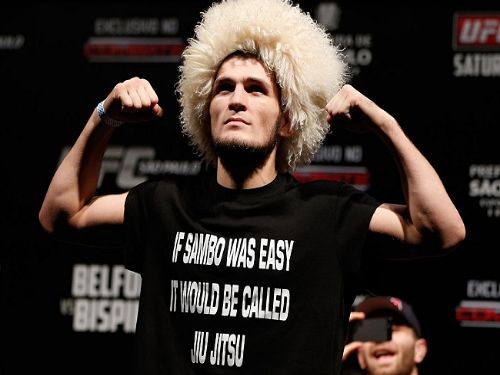 Khabib Nurmagomedov: Khabib Nurmagomedov controlled Pat Healy pretty much everywhere the fight went en route to a decision victory, his fifth straight in the UFC, bringing his record to an incredible 21-0. Pat Healy is as tough as they come and Nurmagomedov made a big statement besting him on the feet through rounds one and two and outworking him on the ground in the final round. Nurmagomedov put an exclamation point on this win by picking Healy up and running across the cage before slamming him down. "The Eagle" picked up his fifth straight win in the UFC and in his post-fight interview, after placing his trademark blonde wig (actually a traditional Degestani hat) atop Joe Rogan's head, asked for a shot at the Lightweight Title. While going undefeated in 21 fights is certainly a feat, Pat Healy was his first win over a top 10 fighter and I feel he will need one or two more wins before getting a shot at the strap. I see two options for Nurmagomedov's next fight: Rafael dos Anjos, who is coming off of a win over Donald Cerrone last month, or the winner of Gilbert Melendez-Diego Sanchez at UFC 166 in October. If Nurmagomedov gets matched up against Dos Anjos, he will still need another win after that. If he gets the winner of Melendez-Sanchez, a title shot would more than likely be on the line in that fight.

What's Next: Khabib Nurmagomedov vs. winner of Gilbert Melendez-Diego Sanchez (UFC 166)


Others:
- Eddie Wineland: Mike Easton or Ivan Menjivar
- Brendan Schaub: Stipe Miocic
- Matt Mitrione: loser Shawn Jordan-Gabriel Gonzaga (UFC 166)
- Francis Carmont: Thales Leites
- Costa Philippou: loser of Chris Camozzi-Lorenz Larkin (Fight for the Troops 3)
- Pat Healy: Donald Cerrone



Well that appears to give us a nice idea of where the fighters should be heading coming out of their respective performances at UFC 165. How did I do? Anything I can improve on? Agree, disagree? Please feel free to share your thoughts and ideas in the comments section.

Next up: UFC Fight Night: Maia vs. Shields - Wednesday, October 9

Until then, we'll see you next time when we try to map out What's Next





What does Dana White think is next?


comments powered by