SPOTLIGHTS
Occupy The Throne 9.25.13: UFC 165 Championship Fallout
Posted by Jeremy Lambert on 09.25.2013

Renan Barao and Jon Jones defended their titles at UFC 165 but did they raise more questions than they answered? 411's Samer Kadi and Jeremy Lambert discuss the future of the champions and their divisions!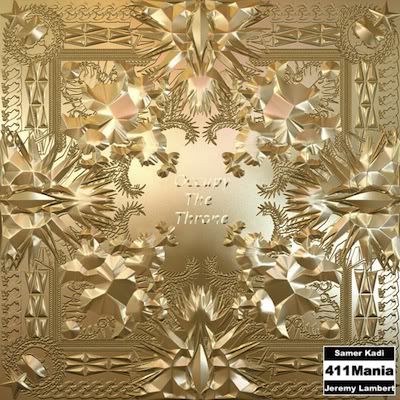 False Hope For Contenders



Jeremy Lambert: There were two title fights this past Saturday at UFC 165. In the main event, Jon Jones successfully defended his UFC light heavyweight title against Alexander Gustafsson in a fight of the year candidate that was much closer than anyone anticipated. And in the co-main event, Renan Barao once again defended the interim bantamweight title when he stopped Eddie Wineland in the second round with strikes.

While both champions were expected to retain, the fashion in how they did so left some unanswered questions for the future of both men and upcoming challengers moving forward.

Jones was expected to run through Gustafsson. Instead he engaged in a 25-minute war of attrition that sent him and his opponent to the hospital, with Jones looking much worse for wear and a slight minority even feeling that Gustafsson won, setting the stage for a potential rematch. Even if Gustafsson has to earn another victory before challenging for the belt again, Jones' performance gives hope to guys like Glover Teixeira and Phil Davis as everyone now realizes that "Bones" is human.

Samer Kadi: At the risk of going against the grain, a win is a win (provided it wasn't a result of a dubious decision, and I don't believe it was). Yes, Jon Jones did not exert his usual level of dominance against Gustafsson, but no, it shouldn't make a difference as far as his next step is concerned. This, in no way, is meant to discredit the Swede's absolutely admirable performance. Gustafsson's terrific display was eye-opening in more ways than one: it showed that "The Mauler" has come a long way since his rather uninspired outing against Mauricio "Shogun" Rua, but perhaps more importantly, it showed just how flawed Jones' boxing is, both offensively and defensively. And yet, outside of giving Jones' next opponent false hopes of dethroning him (especially if it's Teixeira, who would get crushed), the champion's close call shouldn't change matters in any way. The fact is, standards have gotten absolutely ridiculous if the greatest light heavyweight we've ever seen is not allowed to engage in a close battle against a fellow elite fighter.

Jones' boxing has looked shaky in the past, and it was a fact that was pointed out in this very column (and the podcast, cheap plug) on more than one occasion. However, Gustafsson is literally the one fighter in the division who can exploit that. That is not to suggest that Teixeira, or whoever else earns his way into a title shot should not get their chance. After all, there is a reason fights happen. Nevertheless, should Jones decide that he's defended his title enough times and move to heavyweight, he should be free to do so, as he's more than proven his worth in his current division. Likewise, in the more likely event that Jones stays put for at least another year, he should not have to deal with an immediate rematch for the sheer fact that Gustafsson did far better than expected. The fact remains, Gustafsson had his chance and lost. He came miles closer than anyone before him, but he still lost. Champions should not be victims of their own success. Just because Jones spoiled us with unique dominance, does not mean he gets handcuffed when he "struggles" to victory, nor should it derail other fighters' chance.

In fairness, Glover Teixeira has not shown he can pose a serious threat to the champion, nor has he earned a victory over a truly elite light heavyweight quite yet (2013 Quinton Jackson does not count). As such, having him fight an additional time while Gustafsson gets a rematch would not be the worst decision the UFC has taken. However, immediate rematches have become far too frequent, to where they are no longer limited to controversial decisions or draws.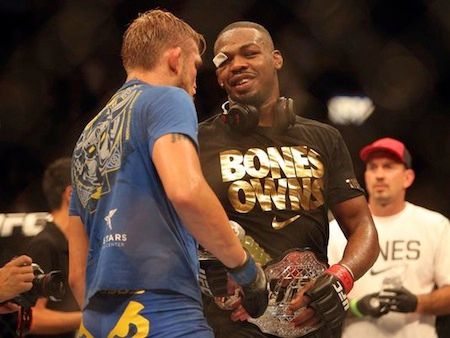 Jeremy Lambert: "False hope" is the best way to put it when talking about the chances of Jones' next opponent, likely to be Glover Teixeira. Even though Jones did get boxed up against Gustafsson, Teixeira doesn't have the footwork or length of the large Swede and will likely to struggle to get inside the same way every Jones opponent before this past Saturday has. While Teixeira does hit very hard, I think any doubts about Jones' chin have been erased following this bout.

Besides Jones' boxing flaws, the other "false hope" spot came when Gustafsson incredibly (x6) put Jones on his back for about two seconds. If a non-wrestler like Gustafsson could put Jones down, surely a NCAA Division I All-American like Phil Davis could consistently put Jones down, right? This of course ignores the fact that Gustafsson was only successful on one of eight takedown attempts, got his takedown from the clinch (where Davis would have very little success), and that Davis was out-wrestled by Rashad Evans. However, should Jones and Davis fight, we all know what the selling point would be, even if it's a bigger reach than UFC 165.

Gustafsson will likely need one, maybe two, more victories before challenging for the title again as Teixeira has been promised the title shot, and even though Dana White has a long history of backtracking on promised title shots, I think he'll follow through this time as he seems to like Teixeira and his connection with Chuck Liddell certainly doesn't hurt. If Gustafsson is truly elite, like he looked to be against Jones, he should have no trouble beating the likes of Antonio Rogerio Nogueira and earning another crack at the 205 king.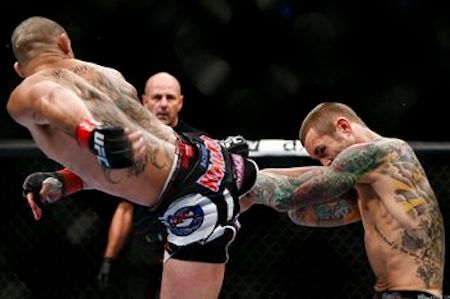 Samer Kadi: While we wouldn't fault any of you for not knowing, the light heavyweight title was not the only belt on the line this past Saturday. Interim (still?!) bantamweight champion Renan Barao successfully defended his quasi -- but in reality, legitimate ľ- title against Eddie Wineland, and the result was far more decisive than the main event classic. After what seemed like an eternal feeling out process that lasted the entirety of the first round and part of the second, the challenger ducked right into a spinning back kick that sent him crashing to the mat. Moments later, Barao had notched up yet another feather in his cap.

Just who is next for the Brazilian depends on champion (still?!) Dominick Cruz's recovery. Unfortunately, lingering doubts surrounding Cruz's health have yet to be put to bed, and just when he is going to return to the Octagon after a lengthy layoff remains a mystery. Moreover, it might be in his best interest to take a "tune-up" fight before squaring off against someone with Barao's brutality, as a two year layoff does not exactly constitute ideal preparation for an opponent of his magnitude.

Jeremy Lambert: Barao wasted no time in dispatching Wineland, making another statement in the bantamweight division. Even if Wineland wasn't exactly championship-worthy, he's still a proven veteran with strong boxing and a solid chin. In fact, prior to the Barao fight, Wineland had never been stopped by strikes, making Barao's performance even more impressive.

Barao and Dominick Cruz will hopefully unify their titles in 2014, although, as my partner mentioned, fighting Barao after such a long layoff and multiple ACL surgeries, doesn't seem like the best idea. Especially when your skillset is predicated on a lot of footwork and movement. While a tune up fight would be risky, if Cruz were to fight and lose to someone like TJ Dillashaw, I'd hate to know what the outcome would've been if he were to fight Barao.

If Cruz isn't quite ready to compete by early next year, expect the winner of Urijah Faber vs. Michael McDonald to get the title shot. Even though Barao already holds a victory over both men, there isn't a better option out there and there would be no denying either man a title shot based on merit with a victory.

For more from the Occupy The Throne duo you can follow Samer Kadi and Jeremy Lambert on twitter. You can also check out ManCaveThoughts.com for more writings and podcasts.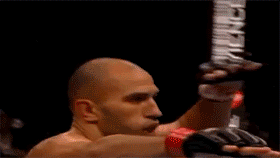 comments powered by