SPOTLIGHTS
Five Quick Rounds 10.01.13: Bellator 101, Glover's Getting Some, The Super Friends, More
Posted by Evan Zivin on 10.01.2013

From Glover Teixieira getting the next Light Heavyweight title shot and Yushin Okami's firing to the results of Bellator 101 and the death of Leandro Souza, 411's Evan Zivin examines these stories and more in Five Quick Rounds!

Hey hey, fight fans, and welcome back to Five Quick Rounds! I am your host, Evan Zivin, and I am as excited as the Tokay High School Class of 2003 to be here once again!

Tokay High School is located in Lodi, California and has had a number of notable students pass through it's hallowed halls. Some of these former alum include NFL Hall of Famer Larry Allen, late bassist for The Deftones Chi Cheng, and, most importantly of all, Nick and Nate Diaz, two of the most popular fighters in MMA history. While information about what Nick is up to is very scarce, Nate was all set for his next fight, which was to be a trilogy fight (although technically it's only the second fight because the first one happened on The Ultimate Fighter and isn't included on their professional records) against Gray Maynard. It was set for the TUF 18 Finale on November 30. It seemed like everything was set for a great fight until Nate Tweeted that he can't make the fight because it's the same night as his 10 year high school reunion. This proves to be a definite issue because you can't miss your high school reunion. It's the time in your life where you get to see old friends and reminisce about all the fun times in high school and brag about how much money you've made and how much fatter everyone has gotten since you last saw them. UFC can't deprive Nate of that opportunity. Well, the Tweet has been removed and Nate's manager claimed that Nate wasn't backing out of the fight, just that he wanted to move it to the UFC on FOX 9 card on December 14. With so many fight cards taking place near the end of the year, I'm sure Dana can accommodate Nate's request, if he feels like it. Seriously, Nate won't get the chance to laugh at those losers in person for another ten years. Don't take that away from him, Dana.

All right, so with fighter introductions out of the way, I have five more rounds of MMA news and opinions to throw at you. This week, we look at Jon Jones picking Glover Teixeira as his next opponent, Leandro Souza's shocking death, the results of Bellator 101, Yushin Okami's firing, and the MMA Super Friends tormenting Dana White. Let's to it do it.

FIGHTER YOU READY!!!!
FIGHTER YOU READY!!!!

FIGHT!!!!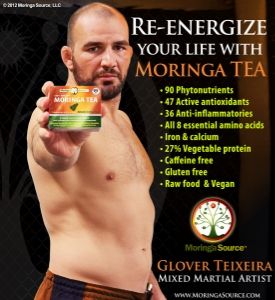 Round One: Glover Teixeira Gonna End Up with A Big Ole Pile of Them Bones Jones, Possibly on Super Bowl Weekend

***TOUCH OF GLOVES***

Over a week later and people are still talking about the main event of UFC 165, between Alexander Gustafsson and Jon Jones. Many an MMA journalist, or "MMA journalist," has sung high praises of the fight all week. It's been called the fight of the year, the best light heavyweight title fight ever, and even one of the best MMA fights ever. Some of the praise seems to be a little premature, but it comes with good reason, as the fight was an amazing display of skill and heart that proved to the fans that nobody is invincible in this sport and amazing things can happen when everything comes together just right. So, now that the dust has settled (I hope there wasn't any asbestos in that), the question becomes what is next for the champion. The options right now are either A) do an immediate rematch with Gustafsson, or B) give the next shot to Glover Teixeira, who was promised it by Dana White after his knockout of Ryan Bader at Fight Night 28 earlier this month. Well, considering how good the Gustafsson fight was and how often Dana guarantees a title shot only to take it away, it should come as a bit of a surprise to learn that Glover will in fact be receiving the next crack at the light heavyweight belt. I imagine this decision was made after many an awkward hallway conversation at the UFC offices between Dana White and Chuck Liddell, one of Glover's trainers. "Hey Dana." "Oh, hey Chuck." "I saw you shoot that guy on The League on Wednesday. That was pretty sweet." "Hey, thanks man." "You should give Glover the next title shot." "Shut up, Chuck."

It appears that the main reason Glover is being given the next title shot is because Jon Jones himself said he wanted to fight Glover next. Jones said on UFC Tonight that, originally, he was set to give Gustafsson a rematch because he felt the fight was so close that it was only fair. Then he watched back the fight about 2 million times (or maybe 10) and came to the conclusion that he won the fight, taking rounds 2, 4 and 5. Personally, I can't argue with Jones saying that because that was how I scored the fight as well. I know some people gave the fight to Jones but scored it differently (including all three judges) and there are many people who even scored the fight for Gustafsson, but none of that matters because Jones believes he won the fight definitively and so he is ready to move on to a new opponent before he makes any considerations about granting rematches. That's fine by me. It's what I said I wanted to see in last week's All The King's Men, which I know all of you read because you love us, right? Echo? I said that it might be good for Gustafsson to take another fight or two before getting a rematch. Not only would it get him back to his winning ways, it would help the rematch do better business on Payperview if Gustafsson has another quality win or two on his record before trying to unseat the champion once again. I say let Jones fight Glover on Super Bowl Saturday, throw Gustafsson on the card facing either Phil Davis or the winner of Rashad Evans vs. Chael Sonnen, and use that as a platform to start the build to the rematch of the greatest light heavyweight title fight in UFC history, assuming both men win. It will be amazing if it's done right. Don't screw this up, Dana. Sorry, Lyoto. At least you get Mark Munoz now. That's something, right? Pinocchio?

***HORN SOUNDS***




Round Two: Leandro Souza Dies of a Stroke, Possibly Due to Complications from Cutting Weight

***TOUCH OF GLOVES***

I don't normally get the opportunity to talk about many smaller MMA promotions, since the Unified Rules of Mixed Martial Arts Writing only allows me five rounds of insipid commentary per week, but this is a serious story that needs to be addressed. Shooto is one of the oldest MMA promotions still in existence (it predates UFC), and its Brazilian series of events, run by the genius behind the wildly successful Nova União gym, André Pederneiras, has been a breeding ground for many of the top fighters to come from Brazil in recent years. Fighters who have made Shooto Brazil their home have included UFC featherweight champion Jose Aldo and Interim UFC Bantamweight Champion Renan Barao. A fighter who had recently been building his name in Shooto Brazil, and a fellow member of Nova União, was a kid named Leandro "Feijao" Caetano de Souza. He had a professional record of 5-5 (or 1-1 based on Sherdog's records) and was set to face off against Gabriel Brasil on the Shooto Brazil 43 card set to go down last Friday. The fight, and the entire card, would not take place. Souza was preparing for the weigh-ins on Thursday and was in the process of shedding the last two pounds he needed to lose to make weight when he passed out. He would not wake up. He was 26.

In the days since the young man's passing, it has been determined that the cause of death was a stroke. The police in Rio de Janeiro and Pederneiras don't believe that the stroke was caused by Souza's weight cut, but it may very well have been. At least one of Souza's teammates believe the weight cut is what killed him and Souza's aunt admitted that Souza was using diuretics, which are illegal in MMA, to help him cut 33 pounds in one week to take the short notice fight. 33 pounds in one week is a bad weight cut, something that anyone who follows MMA, and combat sports in general, hear plenty about. How many times have we seen fighters go up to the scale looking like death and fighting even worse because of a bad weight cut? Jake Shields had to cut 20 pounds in 24 hours to make weight for his UFC debut. Anthony Johnson regularly cut 50-60 pounds to make 170 (which he usually failed to do) and couldn't make weight for his middleweight fight with Vitor Belfort at UFC 142 because his body was shutting down due to the cut. Daniel Cormier, when he was an Olympic wrestler, suffered kidney failure after trying to cut too much weight and missed out on competing in the 2008 games. There are plenty of examples of bad weight cuts in MMA but this is the first time in a semi-major MMA promotion where someone may have died as a result of one. It's possible it was a coincidence but I don't think dying of a stroke at 26 is a regular occurrence. Intentionally dehydrating yourself, which is the core component of cutting weight, is a very dangerous practice and, if not properly monitored, can very well result in a tragedy like the one that happened on Thursday. I know that there are a lot of people out there that support the idea of same-day weigh-ins as a way to combat this excessive weight cutting that happens at every level of MMA. I fully support that notion but I also know that weight can be cut safely if done right. The only problem is that a lot of fighters don't have the knowledge or the means to do it right and the results can be quite disastrous. It is absolutely horrific that this happened and I can only hope that some good will come out of this, that fighters will realize how dangerous a practice weight cutting can be and try to be smarter about it in the future. R.I.P.

***HORN SOUNDS***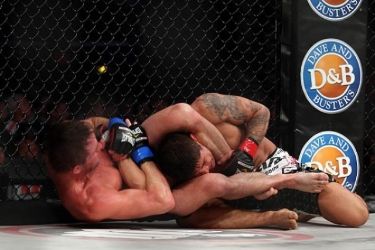 Round Three: Bellator 101 Quick Thoughts, Joe Warren Responds to Doctor's Error By Giving Nick Kirk an Arm...Using...Error

***TOUCH OF GLOVES***

It sounded better in my head. So let's talk about some fights, specifically Bellator 101, which went down on Friday. The main event featured Joe Warren, former Bellator featherweight champion and star of the hit reality series Fight Master: Bellator MMA. Man, that was hard to type with a straight face. So Warren faced Nick Kirk in a fight that was originally supposed to go down at Bellator 98 three weeks ago. The fight was postponed after Warren was deemed medically ineligible by the Mohegan Tribe Department of Athletic Regulation. The original rumor behind what happened was that Warren had been knocked out in training, but Warren says the cause of his ineligibility was an irregularity in a pre-fight MRI that threatened to end his career before it turned out to just be a mistake on the part of the doctors reading the scans. So it was all a matter of doctor incompetency. That's all. Nothing to be worried about. Well, nothing to be worried about as long as you don't get told to get an MRI by Connecticut's athletic regulators. So thankfully everything got cleared up and Warren got to have his Bantamweight Semifinal Tournament fight, or, as referee Jason Herzog called it, "The Bantamweight Sem Bantamweight Tournament Semi. *awkward smile*" Warren was aggressive throughout the first round, jumping in front of Kirk with hooks and knees, but the strategy allowed Kirk to tag Warren and stuff most of his early takedowns. That trend would not last for long, as Warren got Kirk down twice in the first round and once in the second. It was the takedown early in the second that saw Warren transition to a crucifix and then to a reverse triangle armbar. Warren wrenched the arm hard enough to get the tap at 3:03 of the second round. Warren will now advance to the tournament final against Travis Marx in a fight that I'm sure Bellator is praying for Joe to win. They need him to win the tournament and get the bantamweight championship. I mean, how else are they gonna sell a second season of Fight Master?

Bellator also saw the opening round of the 8 man Lightweight Tournament, which featured three UFC veterans all suffering defeats at the hands of people the majority of the MMA fanbase have never heard of. That's not gonna help their chances of getting back into Dana's good graces. Marcus Davis made his Bellator return after forcing Waachim Spiritwolf's testicles back into his body cavity in March to face former tournament semi-finalist Alexander Sarnavskiy. To say that things didn't go well for the Irish Hand Grenade would be an understatement. Here's what happened: Sarnavskiy crushed Davis with a right hand twenty seconds in. Sarnavskiy then secured back mount with a body triangle and pounded on Davis before submitting Marky Mark with a rear naked choke. Joining Davis in defeat was Rich "No Love" Clementi, who took a unanimous decision loss against Ricardo Tirloni in a very close fight (even though one of the judges scored it 30-26). Tirloni worked mostly from the outside throughout the first two rounds, throwing punches and kicks whenever Clementi moved in and circling away to avoid a slugfest. The third round saw Tirloni get a nice trip takedown and score some points from the top before Clementi was able to get up. It was one of Rich's better Bellator performances but Tirloni executed better and got the win. It was a much closer fight than the one that preceded it, John Alessio vs. Will Brooks. Alessio, who has an impressive 0-5 UFC record, was mostly dominated by the former tournament semifinalist. Brooks took Alessio down in every round and had little trouble controlling the action from the top. Alessio, to his credit, did a great job pressuring Brooks and going for submissions while avoiding putting himself in too much danger, but he also gave Brooks opportunities to get ahead and just couldn't fight his way back, losing by a lop-sided unanimous decision. The opening contest saw last season's finalist, Saad Awad, get off to a slow start against John Stapleton. The beginning of the fight saw a right-left combination by Awad end with Stapleton scoring a desperation takedown. Awad eventually reversed position, moved towards Stapleton's back, and locked in a rear naked choke for the submission inside of four minutes. The four wins create a semi-final round that is devoid of any UFC washouts, but that's probably for the best. They all sucked.

And that was Bellator 101. Next is Bellator 102 from Visalia, California. It features the Heavyweight Tournament Semifinals and the debuts of Chieck Kongo and Lavar Johnson, which means that people might actually watch. Neat.

***HORN SOUNDS***




Round Four: Yushin Okami Fired By UFC, Was Only One or Two Wins Away From Title Shot

***TOUCH OF GLOVES***

Yushin Okami was always one or two wins away from a title shot. Okami is a very good fighter, one of the best to ever come out of Japan. He has wins over top fighters like Mark Munoz, Nate Marquardt, Alan Belcher, and Hector Lombard, and amassed a UFC record of 13-5 in the process. He was even deemed good enough to compete for the top prize in his sport, fighting Anderson Silva for the UFC Middleweight Championship at UFC 134. Unfortunately, Okami would end up defeated in that fight, getting punched out by Anderson's injured shoulder in the second round. Okami also suffered defeats against other top fighters, such as Rich Franklin, Chael Sonnen, Tim Boetsch, and most recently against Ronaldo "Jacare" Souza. The Souza loss was definitely Okami's most vicious, as most of his defeats tended to be close, competitive affairs. I don't like to think of Okami as being a gatekeeper, as I think his skills allowed him to be a little better than that, but he more or less became one. He was capable of defeating the majority of the middleweight roster but he would falter against the top of the 185 food chain. That's nothing to be ashamed of, though. Okami has had, up to this point, an extremely successful career and is still one of the best fighters in the world. He was listed as the number 6 middleweight in the world according to the UFC's rankings, so the company must have thought he was pretty good too. Right?

Well, UFC may have thought he was good but not good enough to keep, as they released the grappler from his contract on Friday. Dana White's explanation for the firing was that Okami was never able to win a big fight and they need to make room for all the new talent that the UFC is bringing in. They have some serious big name middleweights coming in to shake up the division! Guys like Omari Akhmedov! And Brian Houston! And Bruno Santos! And I don't know who any of these guys are. Could they be possible contenders? Maybe, but everyone thought Hector Lombard would be a contender too and he got beat up by Tim Boetsch and...Yushin Okami. Lombard is 1-2 in the UFC and on a one fight losing streak and he gets to stay, whereas Okami was 13-5 and on a one fight losing streak and he gets cut, and I know that Okami isn't making nearly as much money as Lombard is with the outrageous contract they offered him. Okami isn't even making as much as Jon Fitch was when he got cut as the number 9 welterweight in the world. Heck, Chris Leben is 12-9 in the UFC and has had a lot of embarrassing UFC losses and he gets to stay while Okami gets cut. I guess it's just the nature of how Dana White runs the UFC. Okami was a good fighter but he was also a boring wrestler with very little personality and even many long-term fans barely know who he is. It's one of those decisions that seriously hurts the integrity of the sport, but at the same time, if people don't want to pay money to see the guy fight, then who really cares how good of a fighter he is, right? It's unfortunate to see Okami go but I can't say I'll cry too much over it, or at all. Okami will be all right. He's already in talks with World Series of Fighting, which I think is the best move for him to make, and then once he gets a win or two over there and the UFC is screaming for more decent fighters after most of their recent signings turn out to be flameouts, "Thunder" will return. And we will fear his wrath. Well, everyone except Chael Sonnen's Mom that one time.

***HORN SOUNDS***




Round Five: MMA Super Friends, Coming to a Show Near You Provided the Tickets Aren't Too Expensive

***TOUCH OF GLOVES***

So, after a bizarre week, let's end with some even more bizarre gossip featuring a bunch of retired MMA legends and a powerful MMA promoter who likes to swear a lot in public. This is a story that started on Twitter two weeks ago when a video that was critical of the UFC's treatment of its fighters was sent to Ken Shamrock, UFC Hall of Famer, UFC Superfight Champion, WWE Intercontinental Champion, etc. Ken used the Tweet as a perfect opportunity to bash Dana White and his treatment of current and former fighters, including Randy Couture, Tito Ortiz, Quinton "Rampage" Jackson, and Frank Shamrock, all of whom have been slighted by Dana in the past and almost all of whom are currently associated with rival MMA promotion Bellator. The guys were all going back and forth online about how Dana doesn't respect the fighters that made Dana rich and made the UFC what it is today, and Ken even alleged that the UFC intentionally hurts fighters and their earning potential because UFC doesn't disclose any financials regarding how much money the company makes. That isn't something the UFC needs to do, since the company is privately owned, but I can understand the complaint as long as it is a legitimate complaint and not just Ken complaining because he's got nothing better to do.

Actually, it's possible that is what's happening (Ken is bored), since the so-called "Super Friends" have been considering crashing the UFC's 20th Anniversary Show on November 16th. I guess if there's one thing that would upset Dana more than the potential of seeing Johny Hendricks knock out Georges St-Pierre and the absolute certainty of witnessing Frank Mir and Alastair Overeem crumble into dust as soon as they lay a hand upon each other, it would be seeing a bunch of former employees pay money to see a show and try to heckle him because of how unfair he is to other fighters. Hmmm...that actually doesn't sound much different from how a lot of regular fans act when they go to a live UFC event, especially after they've consumed a few Bud Lights. Bud Light: HERE WE GO! Dana's response to this whole thing was to call everyone involved an idiot and tell Ken to give him the $175,000 he was ordered to pay as a result of Ken's failed 2009 lawsuit against the UFC. Oh, and Dana also slammed Ken's line of fitness shakes, which I think is ridiculous. They contain only 25 calories per 12 oz. bottle! Only 3 grams of carbohydrates! No artificial colors! THEY'RE SUGAR FREE! Plus, they have Ken's face on the bottle, which is an absolute guarantee of quality. I don't get how Dana can be so cruel, but Ken said he'd send Dana a box of Shamrock Slam so I expect Dana to fully apologize for that remark. As for apologizing about everything else, that's funny. In all seriousness, I do think that Dana is being a bit harsh towards some of these fighters, especially to Randy and Frank (the UFC Hall of Fame is a sham until Frank gets inducted), but Dana does what Dana does and that's how it is. Fighting it won't get you off his sh*tlist any faster. I do hope, though, that these guys do show up at UFC 167. Maybe they can bring a banner that says "MMA Super Friendz 4 Life" or something about the Bellator PPV, despite the fact it would have happened already by then. Seriously, this is like something that WWE would put together and it has the potential for comedy gold. So I say do it. Justice League unite and whatnot! I don't know superheroes.

***HORN SOUNDS***

That's it for Five Quick Rounds. If you have any questions, comments, or suggestions, and it is always appreciated when you do, leave them in the comments section. I will be back in 7 for another Five Quick Rounds. Until then, remember to fight clean, fight hard, fight fair, and never leave it in the hands of the judges...




LATER!!!!!!!!!!!!!!!!!!!!!!!!!!!!!!
comments powered by