SPOTLIGHTS
What's Next 09.30.13: The Lightweight Division
Posted by Robert Practor on 09.30.2013

From Anthony Pettis and Benson Henderson to Josh Thomson, T.J. Grant and more, 411's Robert Practor takes a look at what's next for the top contenders in the UFC's lightweight division!

Hello again everyone and welcome to the column that breaks down What's Next! You can expect to see this feature after most UFC events, where I pick out some of the biggest fights on recently completed fight cards and discuss what direction the combatants on said cards appear to be heading, be it a title fight, a number one contender bout, or maybe even down to the Facebook preliminary fights. On weeks like this one where there is no UFC card, I will take a look at an entire division and discuss some fights that have already been announced as well as examining what other match-ups could and should take place.

This week we will take a closer look at one of the UFC's most exciting and talent-rich divisions, the Lightweight Division. There are a few big fights already booked for the 155'ers so we will discuss those as well as some other bouts that may be on the way. With that said, let's get down to business and discuss...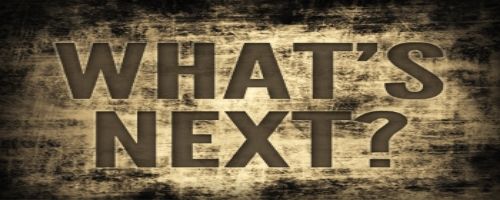 Anthony "Showtime" Pettis vs. Josh Thomson: - UFC on FOX 9 - Dec. 14

The next 155 pound title bout, Pettis' first defense, has already been booked for UFC on FOX 9 later this year. Pettis is everything the UFC could want in a future big-money superstar. He's good looking, articulate, and incredibly exciting in the cage. Putting "Showtime" on FOX where he can be seen by the largest audience possible is a great business move. If Pettis can put on another exciting performance with his unique, dazzling arsenal then his popularity will surge even quicker.

Pettis is matched up against Josh Thomson. "The Punk" (you won't see his nickname on any Top 10 lists anytime soon) is coming off of an amazing head-kick TKO over Nate Diaz on FOX this past April and has parlayed that victory into a shot at the champion. TJ Grant was expected to get his promised title shot at Pettis but he has not recovered from his concussion as soon as he hoped, and with the UFC eager to get Pettis on the December FOX card, they saw Thomson as the next best option. Josh Thomson has a record of 20-5 and has only been finished 1 time in his career. He had a really fun trilogy of fights against Gilbert Melendez (more on him later) in Strikeforce and I see this fight against Pettis having the potential to surpass those fights in terms of excitement and back and forth action. Thomson's sole finish loss was over nine years ago. Can "Showtime" pull out another exciting finish in this fight? I say yes, but we'll have to wait until December 14th to find out. Finish or no, I see this fight delivering!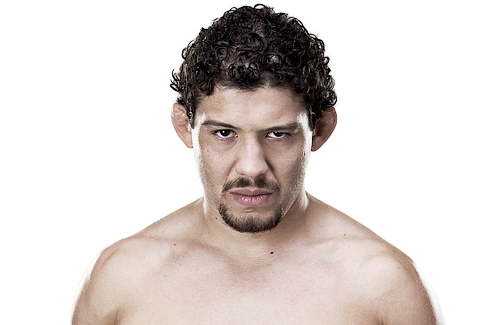 Gilbert Melendez vs. Diego Sanchez: - UFC 166 - Oct. 19

Another big fight in the Lightweight division has been booked, this one between "El Nino" and "The Dream" coming up in just a few weeks at UFC 166. Melendez, long considered one of the top lightweights in the world, lost a very close decision to Benson Henderson in his UFC debut this past April. The long-reigning Strikeforce Lightweight Champion hopes to get back to title contention and he starts that climb against UFC vet Diego Sanchez. Diego has had well-documented battles with addiction and has been inconsistent as of late inside the cage, going 3-3 in his past six fights. Most viewed this bout as an odd booking when it was announced, as Gil Melendez is ranked #2 in the UFC's official rankings while Sanchez has not even been in the top 10 for a while now. Melendez took this fight because, despite his issues and inconsistency, Diego Sanchez is still a big name and the fight is sure to be exciting. Melendez is a heavy favorite going into this fight and he may only need one more big win after this in order to get another shot at the championship.




Now let's take a look at some fights that should be booked next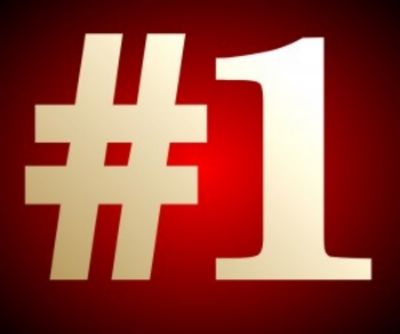 A True #1 Contender

TJ Grant is on a roll since moving down to Lightweight, winning his past five fights. Grant picked up a huge TKO victory over Gray Maynard this past May in order to be named #1 Contender. He was then scheduled to challenge Benson Henderson for the title at UFC 164 in August but a concussion in training took him out of the bout, leading to Anthony Pettis getting the shot and winning the belt. As mentioned earlier, the UFC wanted to book "Showtime" for UFC on FOX 9 in December and Grant would not be able to return by that time so they went ahead and booked Josh Thomson for that fight, leaving Grant with no idea if he will be getting a title shot upon his return. I personally was never sold on the idea of Grant being #1 Contender as his victory over Gray Maynard was his only win over a true top 10 ranked opponent. Since Grant has been out of action, the packed Lightweight division has kept moving and more contenders are coming. Gilbert Melendez, Rafael dos Anjos, Khabib Nurmagomedov, and Benson Henderson are all fairly close to a title shot and I think TJ Grant should be matched up against one of these men upon his return to give us a clear #1 Contender. Who is that you ask? How about Khabib Nurmagomedov? "The Eagle" (another poor nickname if you ask me) has a perfect record of 21-0, is coming off of a dominant win over Pat Healy, and has recently called out TJ Grant for a #1 Contender bout. I see this as the logical fight to make. Put this fight together on the Super Bowl weekend card headlined by Jon Jones and there will be a big audience to see these two go at it. Either Grant picks up the win and proves without a doubt that he is the lightweight most deserving of the title shot or Nurmagomedov continues his amazing winning streak and earns the title shot for himself.

What's Next: TJ Grant vs. Khabib Nurmagomedov - #1 Contender Bout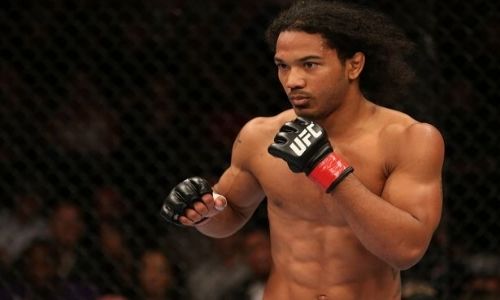 The Former Champion

"Smooth" Benson Henderson was the king of the UFC's Lightweight division for almost a year and a half, defeating Frankie Edgar twice as well as Nate Diaz and Gilbert Melendez before falling to Anthony Pettis last month. While many of Henderson's victories were controversial decisions, the fact that "Bendo" is one of the top Lightweights in the world is not up for debate. Since losing to Pettis, Henderson has talked about his desire to get back to the top but it could take a while as long as "Showtime" is on top. Pettis has defeated Henderson twice and he must now pick up as many big wins as possible and hope for Pettis to lose the belt, as I don't see them being matched up for a third time anytime soon.

Looking at the OFFICIAL UFC RANKINGS, Benson Henderson has already defeated four fighters in the top ten, those being Gilbert Melendez, Nate Diaz, Jim Miller, and Donald Cerrone. Henderson's next fight should be against the man ranked #6, Rafael dos Anjos. dos Anjos is currently riding a five-fight win streak and a big fight should be next in line for him, so matching him up against Henderson makes perfect sense. If dos Anjos wins, it's his biggest win of his career and he moves even higher up the rankings. If Henderson wins, he proves he's still among the elite of the division and he continues his quest back to the title.

What's Next: Benson Henderson vs. Rafael dos Anjos






Recommended Reading!
Alex Rella counts down the Top 10 Light Heavyweights of All Time
411's Official Pound for Pound Rankings
Robert Winfree's 'Locked in the Guillotine' News Report



Well there you have it ladies and gentlemen. What do you think? Will Anthony Pettis and Josh Thomson give us a thrilling title fight? Should TJ Grant still have a title shot waiting for him when he's ready to return? Should he fight Khabib Nurmagomedov like I suggested? Will Benson Henderson ever make it back to the Lightweight Championship? Any other thoughts, comments, or questions, please feel free to comment below!

Next up: UFC Fight Night: Maia vs. Shields - Wednesday, October 9

Until then, we'll see you next time when we try to map out What's Next




Great Video on The Champ




comments powered by