SPOTLIGHTS
Occupy The Throne 10.02.13: Answering Fighter E-mail #10
Posted by Samer Kadi on 10.02.2013

Why is Frankie Edgar fighting BJ Penn again? Why didn't Jon Jones' fight with Alexander Gustafsson pull on better PPV numbers? Why was Yushin Okami released from the UFC? 411's Jeremy Lambert and Samer Kadi answer these questions and more!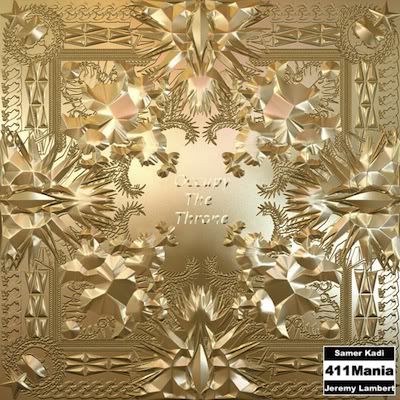 It's another edition of fake e-mails from real fighters this week, so we're obligated to tell you that these e-mails are not real. In order to avoid a "CagePotato" situation, we would like to inform all Zuffa/personal lawyers that the quotes below are fake, manufactured, and entirely made up, and that we at 411mania are in no way trying to mislead the reader.



Fake E-mails, Real Fighters



"Dana White said that I'm the best Japanese fighter of all-time, so why did he release me?" -- Yushin Okami

Samer Kadi: For the same reason he released Jon Fitch. You've been in the division forever, and have done really well for yourself. Unfortunately, your style isn't the most thrilling to watch, so you were always going to get far less leeway than say, Chris Leben, despite the latter being a vastly inferior fighter and not performing nearly as well. Guys like you and Fitch were always treading on thin ice no matter how rock solid your resumes were, for the simple reason that you just don't fit the UFC's arbitrary excitement criterion. Unfortunately, it's almost 2013 and yet the UFC (and its fan-base) still hang on to primitive ideas about "coming to fight," instead of treating MMA for the sport it is, and actually valuing results over anything else.

In fairness, Dana White isn't completely wrong when suggesting that you seem to be on a decline. Beyond your results, your chin is showing a few cracks, and physically, you don't seem to be the fighter you once were. That however, does not negate the fact that you're still better than most middleweights, and you undoubtedly belong in the Octagon.

Jeremy Lambert: YOU'RE TOO DAMN EXPENSIVE YUSHIN! My partner pretty much laid it all out. You're on the decline, you're not exciting, but you're still good enough to beat guys who might be considered contenders. It's really a shame that Chris Leben, who gets labeled "exciting" but hasn't had an exciting fight in years, still has a job even though he's 1-4 in his last five fights and you're 3-2. You've become "a gatekeeper" according to Dana and there's no room in the UFC for gatekeepers. You either suck or you're good. You're not allowed to be in-between.




"Do either of you guys want to fight me? You both suck and have poor grammar." -- Tim Kennedy

Samer Kadi: I can't speak for Jeremy but I personally have no intentions on doing so Tim, sorry. After initially thinking your Twitter spam was a bit silly, I've actually wised up and now really appreciate it. It's a parody of the somewhat unfortunate state of affairs, in which manufactured feuds, lame call-outs, cringe-worthy Twitter wars, and embarrassing trash-talk are guidelines for Joe Silva's match-making process. You've actually managed to do it in a tongue-in-cheek, humorous, and quasi-satirical way. I give you props.

Jeremy Lambert: I'll fight you, Tim. If you listened to a recent podcast, I've already laid out my plan on how to become the UFC Light Heavyweight champion, but winning the Middleweight title will be just as easy, especially since I can jump right into contention with a victory over you. I already know how to beat you as well, but I will not divulge my game plan here. I'll see you on November 6th buddy.

Also, do you ghostwrite for MMA Roasted?

"Why am I fighting BJ Penn again?" -- Frankie Edgar

Samer Kadi: Because the UFC somehow still sees value in "The Ultimate Fighter," and want recognizable names to serve as coaches, instead of recognizing that the ratings will underwhelm regardless and use the show to give a measure of exposure to some of its lesser known fighters. Once again, "TUF" is taking priority at the expense of proper match-making. This isn't quite as dubious as Sonnen-Jones, though the fact that the fight will ostensibly take place at featherweight gives it a run for its money, given that BJ Penn is somehow supposed to make 145 and actually perform well. What makes matters worse is that you have already proven your superiority over "The Prodigy" (though I still feel the first decision was a rip-off), as you completely ran circles around him in the rematch and left no room for doubt. Now, over three years later, an older, inferior, weight-cut depleted version of Penn is somehow supposed to make amends. And you ask why, Frankie?

Jeremy Lambert: Because this time BJ Penn is SUPER MOTIVATED! He's running rocks underwater. But not just any rocks. He's running RED ROCKS! YA YA-EY!

Look at the brightside, Frankie. You get to be on TUF where thousands will watch and you'll get to endear yourself to the exact same audience that already knows you exist.

"Why did my fight do so badly on PPV?" -- Jon Jones

Jeremy Lambert: Not enough mentions during NFL games even though you have two brothers playing on Sunday.

It's really a combination of things, Jon. First off, your fight was a week after Floyd Mayweather fought. If combat sports fans only buy one event a month, chances are they bought Mayweather because he's a compelling figure that people either love and he's reached a point of popularity that you'll never reach. Second, the promotion for this event sucked. UFC did nothing to make us believe that Alexander Gustafsson stood a chance and decided to promote "reach" and "exploding heads" instead of skill and personality. Finally, you just haven't quite connected with the fans, Jon. As mentioned, people either love or hate Mayweather. There is no in between. People don't know whether they love or hate you because your personality changes on a daily basis and Dana White doesn't know whether to promote you as a jerk or a humble champion.

Don't worry Jon, your next PPV won't be much better.

Samer Kadi: Well, for one, Floyd Mayweather forcing 2 million people to shed out their pockets a week earlier couldn't have helped. On top of that, despite fighting on FOX previously, many were still unfamiliar with Gustafsson, and didn't perceive him as a serious threat. Most importantly however, the fight was horribly promoted. Instead of hyping it as a bout between the two best light heavyweights in the division, and selling it as a fight where you cement yourself as the greatest light heavyweight of all time (based on title defenses and all), the UFC decided to get cute and build it around "REACH~!". It's good to think outside of the box, but there are times when you don't really need to, and this especially applies to that god awful exploding heads promo.




"Did the UFC miss out on a big opportunity by not scheduling an immediate rematch?" -- Alexander Gustafsson

Jeremy Lambert: An opportunity? Sure. A big opportunity? Probably not. It's not like an immediate rematch between you and Jon Jones would've done one million buys. It likely would've been over 500,000, but how much over is up for debate. But face it Alexander, you lost that fight. You did better than anyone, including myself, could've ever imagined, but there was no robbery. You had your chance, you lost, now you need to win a fight or two to get another shot.

Jones vs. Glover Teixeira isn't going to set the world on fire in terms of PPV numbers. In fact, it could do worse than what you and Jones did at UFC 165, but the UFC isn't going to lose millions by not booking the immediate rematch. Have no fear though Alex, when Jones runs through Glover, the internet will go crazy with, "See, they should've done Jones vs. Gustafsson 2" posts and you can take solace in that.

Samer Kadi: I wouldn't say so. Your rematch would have likely gotten more publicity than Jones against Teixeira, and, despite not being watched by many, your first fight with the champion provides the rematch with a ready-made narrative. However, I truly don't believe it would have done significantly more than the usual numbers Jones pulls (meaning somewhere in the half a million buy range). I feel many are overstating the appeal of your rematch (from a buy-rate standpoint) based on the ridiculous quality of your first encounter. Unfortunately, I don't believe this will have the impact it should, especially since the underwhelming buy-rate shows that not many witnessed it live. Watching it later (the UFC would have likely made it available on Youtube had they opted to go with the rematch), while knowing the result, just isn't going to have the same effect.

"Silva-Weidman II will be the biggest fight we've ever made." -- Dana White

Jeremy Lambert: So I guess you're not making Silva vs. St. Pierre? BUT YOU PROMISED!

Samer Kadi: It's not even in the top 5.

For more from the Occupy The Throne duo you can follow Samer Kadi and Jeremy Lambert on twitter. You can also check out ManCaveThoughts.com for more writings and podcasts.
comments powered by