SPOTLIGHTS
The Greatest MMA News Column 10.08.13: No Rematch
Posted by Dan Plunkett on 10.08.2013

News and thoughts on Jones vs. Teixeira, why UFC passed over Gustafsson, Okami's release, PPV buys, Bellator ratings, Mir vs. Overeem, and more!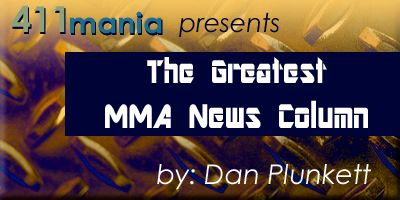 NEWS!





UFC



Jon Jones vs. Glover Teixeira likely for March. Almost two weeks ago news broke that Jon Jones would face Glover Teixeira, not Alexander Gustsafsson next, on Super Bowl Weekend. On Thursday, UFC announced the fight for that weekend on pay-per-view. Then on Monday, UFC president Dana White told media during a press call that the promotion jumped the gun and the fight would likely take place in March.

The passing over of Gustafsson in favor of Teixeira generated a good deal of criticism directed towards the UFC and Jones, who reportedly specifically requested Teixeira. Gustafsson gave Jones the toughest fight of his career on September 21 and made it one of the best title matches in MMA history. Immediately after the bout, nobody could say for sure who would take the judges' nod. Ultimately, Jones took a unanimous decision. Most pundits seemed to score the match in his favor and FightMetric.com's system also awarded him the decision.

Jones claims he watched the match ten times and felt he decisively won the fight. The UFC brass also felt he decisively won the fight. While there was certainly some outrage from fans that felt Gustafsson won the decision, it wasn't close to the level of the first Lyoto Machida-Shogun Rua match which most scored clearly for Rua and he was granted an immediate rematch. It wasn't a situation like Frankie Edgar vs. Gray Maynard II where the fight was ruled a draw. Had this situation been similar to either of those, a rematch would have been the way to go.





Some pointed to Frankie Edgar and BJ Penn receiving immediately rematches after losing close decisions, but they were champions that had very notable title runs. Challengers receiving an immediate championship rematch after a close decision is almost unheard of. For a UFC title, the list is limited to Rua, Maynard, and Pedro Rizzo. The list of title challengers that didn't receive immediate rematches after close decisions is even larger, consisting of John Dodson, Urijah Faber, Frankie Edgar (twice, arguably), and Gilbert Melendez in the past couple of years alone.

Gustafsson's situation is different in that he was the first guy to challenge a super-dominant champion and the next challenger doesn't figure to give that champion nearly as much of a challenge (though most said that about Gustafsson going in, too). In that sense his situation is similar to Chael Sonnen, who was granted an immediate rematch at Anderson Silva following their 2010 bout before a failed drug test derailed those plans. Unlike Sonnen, who was dominant for more than four rounds, Gustafsson didn't run away with the fight at any point.

From a sporting perspective, Teixiera is the rightful next challenger to Jones' despite Gustafsson's incredible performance last month. When the decision makers feel you rightfully lost and most logical fans feel you weren't robbed, you go and work your way back to a title shot. In Gustafsson's case, his performance was impressive to the point he only needs one win to get back to that point.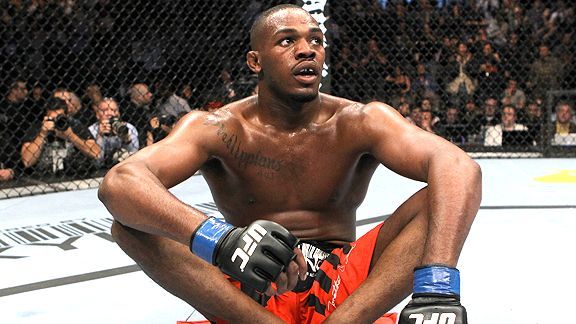 What's puzzling about the decision is UFC has set a precedent, especially over the past year or two, of going with money matches over what is correct sporting decision. No matter what the first Jones-Gustafsson match did on pay-per-view, the rematch would almost surely out-draw Jones-Teixeira. Unfortunately for Gustafsson, the rematch doesn't figure to be a fight so big it would be a mistake to risk not doing it right away. If that were the case UFC would be in planning for a world tour press conference with Jones and Gustafsson right now. Had there been a feeling that Gustafsson's window was closing perhaps it would have provided better reason to throw the rematch together right away, but he's got a lot of good years ahead of him. There's always the risk of losses and injuries derailing what could be a classic rematch, but again, it's not a major amount of money flushed down the toilet if it doesn't come to fruition.

As for the date, Super Bowl Weekend was preferable due to the possibility of the Jones football tie in becoming a story and him fighting close to home, but it's not a major difference. I'm not sure what will the headliner for UFC 169 will become, but champions Jose Aldo (provided he recovers from a broken foot) and Renan Barao aren't booked. The winner of the October 19 heavyweight title match could also be available to face Fabricio Werdum that night if he comes out healthy.

Jones vs. Teixeira should really be a Fox fight. It will likely beat UFC 165 on PPV and UFC has a limited number of fighters that can actually draw on PPV and Jones is one of them, but I believe it would benefit the UFC and Jones long-term. The move to Fox would take a so-so fight and instantly make it a major fight. Jones is talked about as a major star and was mentioned on SportsCenter as UFC's biggest draw, but he doesn't draw anywhere close to the level Georges St-Pierre. A big factor in St-Pierre becoming the draw he is today was he always fought on cards with a good deal of support or a ton of promotion via Primetime or The Ultimate Fighter. Having Jones headline a 380,000 buy show against Teixiera doesn't help Jones a fraction as much as fighting Teixiera in front of six or seven million on Fox.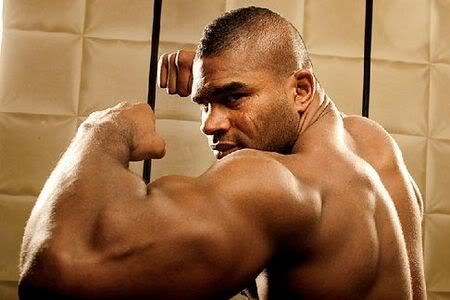 Frank Mir vs. Alistair Overeem moved from UFC 167. UFC 167's loser leaves town match has been moved back a couple of months to UFC 169. Six weeks out from the fight, which pits two fighters that haven't won since December 2011, Nevada Athletic Commission Executive Director Keith Kizer pulled the bout, according to Dana White. The official reason was to give Mir more time to recover from a late-August (T)KO loss, the seventh such loss of his career. I like the move and think fighters should take more time off after knockout losses, though the timing is somewhat strange as the fighters would have likely already begun camp. While Mir vs. Overeem was a major match on the card, UFC 167 is stacked to the point that it won't hurt the show very much.

Yushin Okami released. Well this is silly. Yushin Okami, one of the best middleweights in the world since at least 2006, was released by the UFC after one loss in his past four fights. Okami was in a Jon Fitch-like situation where he already had his title chance and wasn't going to be the elite of the elite in the division. However, there are far, far worse guys on the roster on more of a career downswing than Okami. Dana White likened Okami's situation to the NFL, telling MMA Junkie, "There comes a time when a team moves on and does other things, no matter where the guy ranks." That doesn't make sense, as an NFL team would never give up a Yushin Okami caliber player and keep a Chris Leben caliber player, especially when they're being paid comparable salaries. White noted that Okami could get some wins in outside organizations and "maybe" come back, but realistically if he returned in a year or two he'd be in the exact same spot.

Machida in for Bisping vs. Munoz. Michael Bisping suffered a career threatening eye injury that forced him out of an October 26 fight with Mark Munoz. Thankfully it looks like Bisping will be able to return at some point. Bisping was replaced by Lyoto Machida, who had been scheduled to make his middleweight debut in November and was training with Mark Munoz to prepare. The fight itself is better than Bisping vs. Munoz, but it's bad for the live show because Bisping was the local star in England and most paid to see him. Machida was originally set to face Tim Kennedy on November 6 at the third "Fight for the Troops" show. If only there was a top middleweight on the roster without a fight that could step in. Clearly, UFC saw logic and reason and tapped Yushin Okami Rafael Natal to face Tim Kennedy. Since it's on TV and a charity show there's no reason to complain, but Natal vs. Kennedy is one of the weakest main events they've done in years.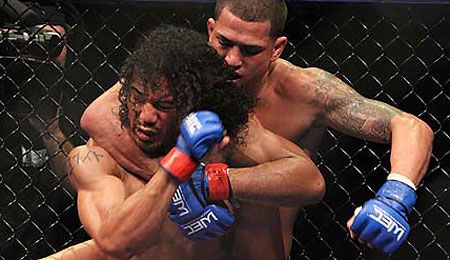 PPV buy updates. Dave Meltzer is reporting UFC 164, which saw Anthony Pettis take the title from Ben Henderson, drew an estimated 270,000 buys on pay-per-view. That's slightly ahead of what I predicted going in. Pettis has a real chance to become a draw, but obviously draws aren't made overnight. The next step towards him becoming on draw on PPV is in December on Fox against Josh Thomson. UFC 165, which featured the excellent Jon Jones vs. Alexander Gustafsson fight, didn't do so well. A number hasn't been reported, but it's somewhere between UFC 164 and Jones' title match last year with Vitor Belfort. When the match was first announced I figured it would come in around the Jones-Belfort number, about 415,000 buys, due to Gustafsson's lack of name value and neither being the best at promoting fights. When the Mayweather fight did so well the week before, there was no way UFC 165 wasn't coming away unscathed. Any show in that position would have been hurt by the Mayweather bout, so I don't see the low sales as a knock on Jones or a reason not to do Jones vs. Gustafsson II.

Ticket updates. The numbers from both upcoming shows here are also from Dave Meltzer. UFC 167: St-Pierre vs. Hendricks on November 16 has sold 9,000 tickets for $3.4 million as of last week at the earliest. That total is before casino buys, so the show should do really well. St-Pierre's last fight in the MGM Grand (UFC 94 against BJ Penn) did a $4.29 million gate and 13,622 tickets sold. This one will certainly bring in more at the box office. The show will also be shown in more than 350 movie theaters in a deal with Fathom Events. UFC has had events do well at theaters and not-so-well in theaters. This fight has no excuse not to do well there. UFC 168: Weidman vs. Silva II on December 28, which also has Ronda Rousey vs. Miesha Tate II, sold 7,000 tickets for $2.5 million from pre-sales alone. The show hasn't sold out yet, but it likely will in advance. To compare that to the first Weidman-Silva fight, UFC 162 had sold 5,000 tickets for $2 million about a month out of the show and ended up at 10,157 sold for 4.8 million. If UFC sells out both shows or comes close, it will be the biggest run of major Vegas shows they've ever had.

Quick news. UFC Fight Night 29 is Wednesday with Demian Maia vs. Jake Shields headlining. That fight has the potential to reach a level of boringness seldom seen. Still, it's an interesting fight, especially if it goes to the ground. Shields is the better wrestler but Maia has stronger grappling and striking. Aside from that, the most interesting fights on the card to me are Erick Silva vs. Dong Hyun Kim and Rousimar Palhares vs. Mike Pierce. Silva's always fun to watch and Kim is his second-toughest opponent to date. Palhares is dropping to welterweight for the first time and Pierce is perhaps the most underrated fighter in the division. I don't expect the show to do well on television and kind of expect The Ultimate Fighter (which is said to have the best fight of the season) to beat it.

Wanderlei Silva and Chael Sonnen had an altercation at the Mr. Olympia show. Silva showed up with a camera crew to confront Sonnen and the two ended up nose to nose. Win or lose for Sonnen, Silva has to be his next fight after Rashad Evans in November. That could be one of the biggest non-title pay-per-view main events UFC has ever done.





The Cain Velasquez vs. Junior dos Santos edition of Primetime debuted last Wednesday and it was good, but there was nothing that made me think the show is going to do better than initial expectations. A big part of the reason for that is Fox Sports 1 has failed to take off and the show likely didn't find much of an audience there. The episode has 192,000 views on YouTube as of this writing, which is probably around the number of people that saw it on FS1.

Cat Zingano underwent another procedure on her knee, this time for the meniscus on the knee opposite the one with the torn ACL. She underwent a stem-cell treatment to try to avoid more serious surgery. Zingano beat Miesha Tate in April to earn a title shot (and TUF coaching gig) against Ronda Rousey, but the ACL injury forced her out of the bout. She's been promised a title fight upon her return.



Bellator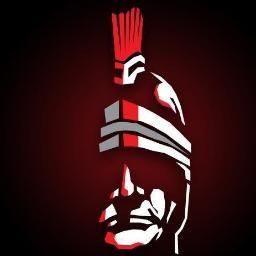 Fridays a modest success for Bellator. Friday nights seemed to promise doom for Bellator after poor UFC ratings on those nights and Bellator failing to find a substantial audience without a pro-wrestling lead-in. However, four shows into season nine and Bellator has been doing fairly well. The first show, on a Saturday, drew a dismal 437,000 viewers. The next week's Friday opener drew 660,000 viewers, not too far below what Bellator 97 drew on a better television night with the most stacked lineup in company history. Bellator 100 the following Friday attracted 700,000 viewers, a season high, while 649,000 viewers tuned in for Bellator 101, which unfortunately was not an introductory show for the product. Through three weeks they are down from season eight and haven't even reached that season's lowest mark, but it's drawing better than expected. Putting nearly every marketable fighter in the company on the November 2 PPV show and leaving lesser known ones to headline on a terrible night for television seemed like a recipe for disaster, but it's worked out fine thus far. A viewership number for Bellator 102 should be available on Tuesday.

Deal inked with Fox Sports Latin America. Bellator came to a deal with Fox Sports Latin America which will put them in 50 million homes in 19 countries. Bjorn Rebney, Bellator CEO, claimed the deal was worth in the tens of millions, and promoters have never exaggerated. Whatever the monetary terms were, the deal is a very good move for Bellator that will expand their visibility. They aren't the first UFC competitor to have good international television deals, but they are certainly in the best financial shape and have a great parent company.

Bellator 102 results. UFC fighters Cheick Kongo and Lavar Johnson made their Bellator debuts to very different degrees of success. Kongo was dominant against Mark Godbeer, though I'm not sure Godbeer didn't beat him in the cool name department. Johnson was knocked out in 23 seconds by Vinicius Queiroz. Kongo will face Queiroz for a shot at the heavyweight title at some point later this season. Four-man heavyweight tournaments were a good move by Bellator as their heavyweight division, and the sport's entire heavyweight division, is weak at the moment. Also on the card, Rafael Silva beat Anthony Leone, Mikkel Parlo beat Jason Butcher, and Brennan Ward submitted Joe Pacheco.



Other



Shooto Brazil's Leandro Souza dies during weight cut. In sad news, Leandro Souza passed away in Brazil after cutting weight. The flyweight fighter was attempting to lose 33 pounds in one week. Shooto Brazil cancelled the event in the wake of the tragedy. It is believed Souza died from a stroke. This is the first weight cutting death I'm aware of in MMA, but unfortunately it was just a matter of time. Until regulations on weight cutting are put in place and carried out by athletic commissions or organizations, another death or serious injury is inevitable. Unfortunately, I don't know if anything will be done until there are more cases like Mr. Souza's. It took the deaths of three athletes in a three week span to make college wrestling to put stricter standards into place. Hopefully MMA can adapt before something like that happens.

Quick news. Glory World Series, the world's largest kickboxing promotion, makes it Spike TV debut on Saturday. That rating will be very interesting.





Shinya Aoki, formerly considered the #2 lightweight in the world, will be dropping down to featherweight for the first time on October 18 for One FC. Aoki has only lost to Eddie Alvarez and Gilbert Melendez at lightweight in the past five years, but he doesn't seem to have much interest in fighting for a North American promotion these days. In a somewhat unrelated note, he has awesome entrance music.

World Series of Fighting acquired Canadian promotion Aggression Fighting Championship and will promote their first event north of the border on December 7 in Vancouver. Mike Kyle vs. Anthony Johnson will be featured as the main event.

---
Thanks for reading; I hope you enjoyed it. Feel free to leave any feedback in the comment box or at the e-mail address below.
comments powered by