SPOTLIGHTS
MMA's 3R's 10.10.13: Jon Jones vs. Glover Teixeira, Thiago Silva Misses Weight, Ben Rothwell's Failed Drug Test, and More
Posted by Jeffrey Harris on 10.10.2013

From UFC jumping the gun on the Jon Jones vs. Glover Teixeira announcement and Thiago Silva missing weight for UFC Fight Night 29 and more, 411's Jeffrey Harris breaks down the Right, the wRong and the Ridiculous from the week in MMA!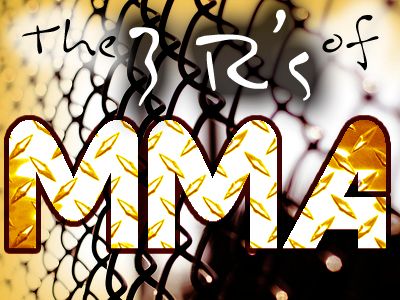 *The Column Concept*
Greetings loyal readers and welcome back to a brand new edition of The 3R's of MMA. The rules and format are still the same as I will be taking a look at the Right, the wRong, and the Ridiculous in the MMA world. The Right will be about the good to great fights or positive news items for the week or big fight announcements. The wRong will be the bad fights, showings or performances, and bad fight bookings. And the Ridiculous will be the worst of the world of MMA.

The 411 Ground and Pound Radio Show was back this week to preview UFC Fight Night 29:



A bit of a slow week since this column comes goes in right before the next UFC event.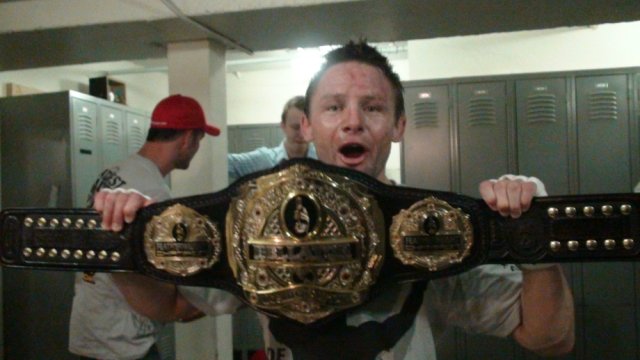 THE RIGHT:


Frank Mir vs. Alistair Overeem Moves to UFC 169: OK so this was a fight originally set for UFC 167, but it's now been moved to UFC 169. I think this is fine. Both fighters suffered knockout losses recently, so if it's to give them more time to heal up and prepare, I think that's good. UFC 167 is still a good card, and this at least gives UFC 169 a big heavyweight fight for now.



Alistair Overeem's fight with Frank Mir has now been shifted to UFC 169 next year.

Stefan Struve's heart condition is improving: UFC heavyweight fighter Stefan Struve was previously diagnosed with a leaking aortic valve in his heart which could potentially mean the end of his fight career. His manager, Lex McMahon, recently announced that the leaking in his heart has been greatly reduced. He's now been allowed to return to training to see how his heart responds to his current medication. If this continues, hopefully he can avoid surgery. This is great news for Stuve, and hopefully he can overcome this speed bump.




THE wRong:

Thiago Silva misses weight for UFC Fight Night 29: It seems if it's not one thing with Thiago Silva, it's something else. It's too bad because Silva is a fighter I really enjoy watching, but ultimately he's wasted a lot of his potential through mistakes of his own doing. Two of his last wins three wins were overturned for drug test failures. And now as of writing this, he's missed weight for his fight with Matt Hamill at UFC Fight Night 29, coming in at 208 lbs. I mean he's fighting at home. He's from Sao Paulo. There's really no excuse for missing weight. Now on one hand you could say this is the first time he's ever missed weight, so he gets a mulligan. But he's already failed two drug tests, so in the UFC's eyes this could be his third strike if he comes away with this fight with a loss. There's really no excuse for Silva coming over the weight limit here.


Thiago Silva failed to make weight for UFC Fight Night 29.

Jon Jones vs. Glover Teixeira not headlining UFC 169: So apparently the UFC PR department jumped the gun early on this one, and this fight will not be headlining UFC 169. That is too bad as this would've been a great for a Super Bowl weekend hard held in the same city as the Super Bowl. So now the fight will probably happen in March at the earliest. Premature fight announcements do happen from time to time unfortunately. I recall last year, the UFC did briefly announce a Rousey vs. Cyborg.



The planned Jon Jones vs. Glover Teixeira fight will not be taking place at UFC's Super Bowl weekend card.

Cat Zingano has surgery on her other knee: UFC women's bantamweight fighter and contender Cat Zingano recently had another setback. She went through another surgical procedure on her other knee, not the one where she had a torn ACL. This sucks for Zingano and possibly puts her on the shelf even longer than originally anticipated. She comes into the UFC on the underdog and beats the former champion in Miesha Tate to get a title shot and a spot coaching on The Ultimate Fighter. Then, it's all quickly ripped away from her. It's quite tragic. I mean, I want her to still get her title shot. But at the same time, if she ends up being on the shelf for over 15 months or more, will it really make sense to plug her into one at that point?




THE RIDICULOUS:

Ben Rothwell pisses hot for high testosterone, gets suspended by the UFC: OK, so Ben Rothwell tested positive for elevated levels of testosterone following UFC 164. Rothwell had applied for and received a therapeutic use exemption to use the controversial testosterone replacement therapy before his fight with Brandon Vera. He went on to win that fight by knockout. The Wisconsin athletic commission only opted to give Rothwell an "administrative warning" for the indiscretion since he did apply for the TUE. Rothwell also claims he had his testosterone levels tested multiple times ahead of the fight, and they were always under the acceptable levels. That I find suspicious, but whatever. The UFC suspending him since they've taken a hard line stance against TRT was the right move. I think giving Rothwell an "administrative warning" only for breaking the rules is a joke. The commission should be more forthright on what an administrative warning entails and what it means for Rothwell going forward. However, the Wisconsin commission also opted not to overturn the win to a no contest. Now for the haters of Brandon Vera, that could mean he might not be brought back with his recent losses. The UFC opted to bring back Vera after his loss to Thiago Silva was overturned to a no contest when he was initially released. While you might not like Vera, the commission not overturning this win after Rothwell was caught cheating is ridiculous.


The UFC suspended Ben Rothwell after he tested positive for elevated levels of testosterone for his fight with Brandon Vera at UFC 164.


That's it for the R's. But what else is going on at 411mania.com with yours truly, the 411mania Jack of All Trades?

Check out my review of the #1 movie in America, Gravity.



* TWITTER *
* http://www.twitter.com/411mma *
* http://www.twitter.com/411wrestling *
* http://www.twitter.com/411moviestv *
* http://www.twitter.com/411music *
* http://www.twitter.com/411games *
comments powered by