SPOTLIGHTS
What's Next 10.14.13: UFC Fight Night 29 Aftermath
Posted by Robert Practor on 10.14.2013

Where should Jake Shields go after ending Demian Maia's hopes of a title shot? Should Rousimar Palhares have been released from the UFC? 411's Robert Practor takes a look at what's next for the competitors coming out of UFC Fight Night 29!

Hello again everyone and welcome to the column that breaks down What's Next! With Fight Night 29 in the books, it's time once again to play matchmaker and decide where the top combatants from the event should be heading. The event was underwhelming to me and there was not that much to be excited about to begin with. When one of the most anticipated fights on a card is Fabio Maldanado vs. Joey Beltran, even (ridiculously) dubbed "The People's Fight", you know you're in for a long night.

Despite all that, there still ended up being several news items coming out of the event. Rousimar Palhares once again held onto a submission long after his opponent tapped out, Jake Shields halted Demian Maia's hopes of a title shot, and Erick Silva once again failed to live up to the lofty hype that has been placed upon him. That being said, let's get down to business, do what we're here to do, and map out...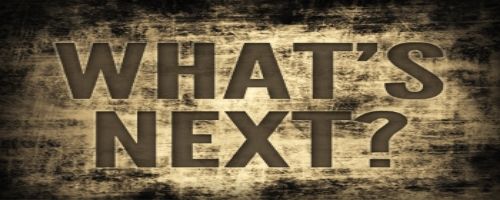 Rousimar Palhares



It is amazing to watch Rousimar Palhares' skills on the ground. Similar to Ronda Rousey's ability to secure an armbar, fighters enter bouts against Palhares knowing damn well that they need to avoid the leg locks that he will surely be going for, yet they still get caught in it. That is all the positives that I will say about that man. This past Wednesday, Palhares secured an ankle lock on Mike Pierce, Pierce tapped, Palhares continued the pressure, the ref jumped on top of them to officially end the fight, and Palhares STILL held on to the lock for two more seconds after that! In total, Palhares held the vicious ankle lock for almost five whole seconds after the first tapout from Pierce. It was disgusting and disgraceful. What makes this situation even worse is the fact that this is far from the first time Palhares has done such a thing.

After the fight was finished and several replays were shown, the commentators made nothing more than a quick mention in passing that he may have held onto the submission a little too long. I was so upset at this point, thinking that not much would come from this but thankfully there has been justice. First, Palhares was denied the $50,000 Submission of the Night bonus he would have received by being the only submission win on the card. Next, (the biggest blow) he was released from the UFC. In addition, the blows have kept coming as CABMMA (Brazil's regulatory body) has suspended him for 120 days.

Some may say that this is too much. To them, I say hell no it is not. Again, this is not the first time Rousimar Palhares has done such a thing. He was suspended by the UFC in 2010 for doing the same exact thing! Below is a video of Palhares vs. Mike Pierce from this past Wednesday:



And now a video of Palhares destroying the leg of Tomasz Drwal at UFC 111:



It does not end there folks. In August 2007, Palhares earned a victory via heel-hook and made sure to give an extra crank after the referee stepped in. After every time Palhares has done something like this, this time no exception, his manager Alex Davis comes out and defends his fighter, with this whopper coming the day after the latest incident: "I just gave Rousimar the news. He was very sad to hear Dana's decision. He is not a bad person or dirty fighter, and he is not trying to hurt people. Somehow, he just doesn't hear or feel things at these moments. He worked very hard to get this far in his career, and he is not going to give up on it. He loves fighting. This is what he does. He apologizes to his fans, and will work hard to resolve these issues and fight in another event that would be interested in having him. I can understand Dana's perspective, but I need to reiterate that this kid does not do these things out of maliciousness." Sorry buddy, fool us once, shame on you. Fool us twice, shame on us. Fool us three or more times, go give Bjorn Rebney over at Bellator a call because you're out of here.

What's Next: See ya, bye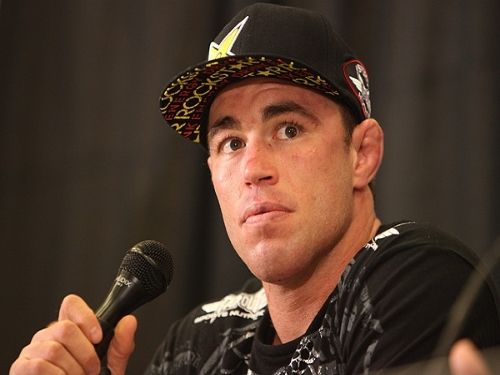 Jake Shields



Jake Shields picked up a big win this past Wednesday, earning a decision victory over Demian Maia. With a victory, Maia was likely to earn a title shot against the winner of Georges St. Pierre vs. Johny Hendricks but Shields played spoiler, halting Maia's title hopes and continuing in his own quest at another shot at GSP. To put it bluntly, Jake Shields is crazy if he thinks he's going to get anywhere near another title shot, let alone against the UFC's biggest draw. The man hasn't had an exciting fight in almost three and a half years for crying out loud, and that does mean something. Shields has four wins in a row since failing to unseat GSP in 2011, but one of those was overturned due to a drug test failure and every one of them has bored me to tears.

To me, Jake Shields is in a dangerous spot, the Yushin Okami and Jon Fitch spot, if you will, where he is boring as all hell, wins a lot but fails against top competition, and makes a lot of money. At last check, Shields was pulling $75,000 to show and $75,000 to win. He most likely has PPV points in his contract as well, which would play a part in explaining why his past two fights weren't on PPV.

The UFC is a business and just like in the case of Yushin Okami, Jake Shields is likely to stifle many opponents with his slow, grinding style and he could derail the momentum of some future challengers while never making it back there himself. I know that many people hate talk like this, believing that sport should prevail over all, but the UFC needs to be exciting and they need to draw in casual fans. Jake Shields smothering exciting potential title challengers while failing when he gets matched up against top fighters is not good for business. For all the reasons I have just stated, I feel Jake Shields is one loss away from being released from the UFC. As for his next fight, who will he be matched up against? He may feel he should meet the winner of upcoming bouts such as Rory MacDonald vs. Robbie Lawler (UFC 167), or Carlos Condit vs. Matt Brown (UFC on FOX 9), but he will not get anywhere near the winners of those bouts. I know the UFC likes to (and it makes sense to) match up fighters coming off of wins versus each other, but I don't see this being the case here.

What's Next: Jake Shields vs. loser of MacDonald-Lawler





Demian Maia



Demian Maia had been on a roll, looking amazing since dropping down to the Welterweight division, picking up three straight impressive wins over Don Hyun Kim, Rick Story, and Jon Fitch before falling to Jake Shields in a major snoozer this past Wednesday. Don't get me wrong, I don't need a knock-down drag-out, rock-em sock-em robots fight to keep me entertained. I appreciate the art of jiu jitsu, beautiful and technical ground games, submission work and defense, etc. Many hoped we would see Demian Maia and Jake Shields put on a ground clinic in this fight but we were let down. Rant (and my disdain for Jake Shields) aside, losing to Jake Shields was a major blow to Demian Maia. With a victory here, Maia was on his way to a bout for the Welterweight title but now, especially being 35 years old, he may never have that chance again. Before this bout with Shields, Maia was scheduled to face Josh Koscheck at UFC 163 before an injury forced Kos out of the fight. I didn't think that bout made much sense at the time but with Maia falling down the rankings, that fight makes a lot more sense now.

What's Next: Demian Maia vs. winner of Josh Koscheck vs. Tyron Woodley (UFC 167)





Dong Hyun Kim

Dong Hyun Kim delivered a nasty knock-out blow to young Erick Silva, earning his first finish since his UFC debut over five years ago. "Stun Gun" has been another one of those fighters labeled as having that boring, smothering style. I don't necessarily disagree with that, although I think there's far worse culprits than Kim himself.

Dong Hyun Kim has a record of 18-2, having only lost to Demian Maia and Carlos Condit. His latest victory over Erick Silva was his third straight and I see "Stun Gun" moving back up the ladder in his next fight.

What's Next: Dong Hyun Kim vs. winner of Nate Marquardt vs. Hector Lombard (UFC 167)



Others:
- Raphael Assuncao: loser of Urijah Faber vs. Michael McDonald (UFC on FOX 9)
- TJ Dillashaw: Mike Easton
- Thiago Silva: winner of Ryan Jimmo vs. Jimi Manuwa (Fight Night 30)
- Matt Hamill: Retirement
- Erick Silva: Jordan Mein - Give the kid time to develop. They have placed so much hype on him being a phenom of sorts and he keeps getting matched up against fighters much higher on the rankings.






Recommended Reading!
One of 411's most popular features: Fact or Fiction
411's Official Welterweight Rankings
Jeffrey Harris presents: MMA's 3R's, breaking down the Right, wRong, and Ridiculous from the week in MMA






Well there you have it ladies and gentlemen. What do you think? Do you feel as strongly as I do about Rousimar Palhares' actions? What are your thoughts on Jake Shields? Can Demian Maia make it back to title contention? Any other thoughts, comments, or questions, please feel free to comment below! Reader feedback in the comments section will be featured in the next edition of What's Next!

Next up: UFC 166: Velasquez vs. Dos Santos III - Saturday, October 19

Until then, we'll see you next time when we try to map out What's Next




UFC 166 Preview: Cain Velasquez vs. Junior dos Santos - Part III for the Heavyweight Title




comments powered by