SPOTLIGHTS
MMA's 3R's 10.17.13: UFC Fight Night 29 Edition
Posted by Jeffrey Harris on 10.17.2013

From the main event between Jake Shields and Demian Maia and Stun Gun Kim's knockout over Erick Silva to Rousimar Palhares' prolonged submission on Mike Pierce and more, 411's Jeffrey Harris breaks down the Right, the wRong and the Ridiculous for UFC Fight Night 29!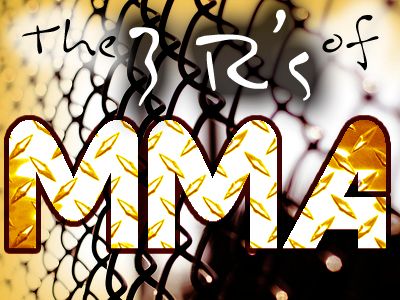 *The Column Concept*
Greetings loyal readers and welcome back to a brand new edition of The 3R's of MMA. The rules and format are still the same as I will be taking a look at the Right, the wRong, and the Ridiculous in the MMA world. The Right will be about the good to great fights or positive news items for the week or big fight announcements. The wRong will be the bad fights, showings or performances, and bad fight bookings. And the Ridiculous will be the worst of the world of MMA.

The 411 Ground and Pound Radio Show was back this week to preview UFC 166 and review UFC Fight Night 29:



UFC was back on Fox Sports 1 with Fight Night 29. Bellator was on Spike TV with Bellator 103. So let's get to it.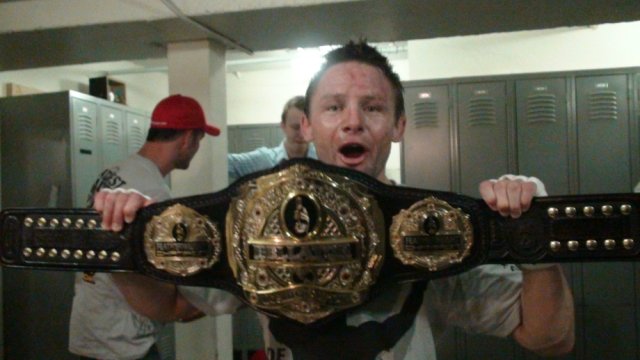 THE RIGHT:


Raphael Assuncao vs. T.J. Dillashaw: The streak had to end sometime for Team Alpha Male. This was actually a pretty big and important fight for the bantamweight division as both guys were coming in with significant winning streaks. It ended up being a close back-and-forth battle. I had it dead even going into round three, and the judges did as well. Unfortunately for Dillashaw, two judges gave the last round to Assuncao who wins five in a row as a result. This was a fun fight. I scored the last round for Dillashaw, but I think he only has himself to blame for the loss. He stepped off the gas and he tried to coast to a decision. Duane Ludwig I think is partly to blame for that since when Dillashaw asked him if he lost the second round, Ludwig said "Maybe." Dillashaw really needed more urgency and more aggressiveness to secure that final round. Hopefully he will learn from this. But regardless, it was a good fight and puts Assuncao closer to a title shot, if this mess with Dominick Cruz and Renan Barao can ever get sorted out.


Raphael Assuncao won his fifth straight fight, winning a split decision against T.J. Dillashaw at UFC Fight Night 29.

Erick Silva vs. Dong Hyun Kim: This ended up being the best fight of the night. Stun Gun probably pulled off one of the most impressive wins of his careers, landing flush with a nice left hook that flattened Silva in an incredible battle. Silva got a little too wild and this loss sets him back a lot as he's been pretty inconsistent in his recent UFC fights. This fight was an important test for him that he unfortunately did not pass. I'd like to see Stun Gun in a big fight next, hopefully against someone like the winner of Jake Ellenberger vs. Tarec Saffiedine.


Dong Hyun Kim knocked out Erick Silva at UFC Fight Night 29.

Fabio Maldonado vs. Joey Beltran: These two had a decent if unspectacular little brawl. Both fighters have their fans because they tend to stand and bang and brawl it out. Beltran tried hard to follow a game plan and get the fight to the ground but he couldn't quite pull it off. The first and third rounds were pretty close, and I can see them both being scored for Beltran. Maldonado will be able to do OK as long against brawlers or sloppy strikers who don't have a strong grappling game like this. After the fight he called out Chael Sonnen and…James Te Huna. Both fighters have fights coming, so OK. I thought it was a little goofy that Beltran moved up against the fence and asked for Beltran to come after him there. You're not exactly Anderson Silva. Beltran really wanted to get this to the ground, but credit to Maldonado for stuffing the takedowns and keeping it in close quarters at least.


Fabio Maldonado won split decision against Joey Beltran at UFC Fight Night 29.




THE wRong:

Jake Shields vs. Demian Maia: Ultimately the fight kind of went the way I thought it would, though Shields was the one who ended up getting the win in a split decision. I scored the fight for Maia, but a lot of those rounds were close and not very much happened. Neither guy really looked particularly impressive. I think this was a bad match-up for Maia to make, but at the same time if he can't deal with someone like Jake Shields in a five round fight, how can he deal with the likes of Georges St-Pierre? Maia only has himself to blame because he played a points game and again tried to coast to the decision in a fight that was very close where neither guy was doing a lot of damage or really effectively "winning" throughout.


Jake Shields won a close split decision against No. 4 ranked welterweight Demian Maia in the main event at UFC Fight Night 29.

Thiago Silva vs. Matt Hamill: Thiago Silva came in overweight and out of shape for this fight and it showed in his performance. When Silva is on, he's one of the more exciting performers to watch at light heavyweight. Unfortunately, he's suffered a lot of setbacks in his career really because of his own doing and immaturity. He's had two UFC wins overturned due to drug test failures. And he came in overweight here which UFC can't be happy about. Hamill was winded and did not have good stamina coming into this fight either, but Silva was unable to capitalize on that. Still he gets the win and keeps his UFC job for now. But he's probably on thin ice with ZUFFA management for now. This was the first time Silva ever missed weight, but he's already had the two drug test failure indiscretions. So he's lucky to still be in the UFC after that. I like Matt Hamill, but he still doesn't look like he should've come out of retirement. His cardio and stamina does not look like it has improved since that abysmal fight with Roger Hollett.




THE RIDICULOUS:

The implosion of Rousimar Palhares' MMA career: This has basically been the hot topic of last week, so I decided to lump the Palhares/Pierce fight and incident as well as the aftermath that followed here. So Palhares had another incident where he held on for a submission too long. He caught Pierce in a leglock, Pierce visibly tapped out multiple times on Palhares leg. The ref stepped in and had to physically dive down to separate the two while Palhares continued to wrench back. It was a disappointing moment that Palhares has unfortunately made a habit out of throughout his career in MMA and grappling. Palhares was summarily and unceremoniously released by the UFC. Palhares previously was suspended for holding on to a submission too long against Tomasz Drwal at UFC 111. Now while some might call a firing excessive, on top of his suspension by the CABMMA (Brazilian athletic commission), you have to realize this was Palhares' third strike for his UFC career. The first being the Drwal incident. He took his punishment and moved on. But then in his last fight against Hector Lombard, he had a drug test failure and was suspended again, this time for nine months. So this was really his third and final strike. If you look back further, Palhares has had other bizarre moments. There was the incident where ran up to the cage when he thought the fight with Dan Miller was over when the ref hadn't moved in to stop the fight. There was another incident outside the UFC where he held on to a rear naked choke against Helio Dipp. And he did it in a grappling competition, a leg hold again, to David Avellan. Now I hold nothing against Palhares' manager, Alex Davis, for supporting his fighter and coming to his defense. That's his job. I feel sorry for the hardships Palhares has endured in his life and coming up through poverty. But at some point, enough is enough. These excuses cannot work anymore. This is fighting and it is a combat sport, but even still you cannot continue to hold on to subs once the fight is over. To do this in training, which Palhares is also alleged to have done, is also a huge taboo and should not be allowed. Saying Palhares is doing this subconsciously and isn't doing this maliciously, well if that's the case and if Palhares cannot be trained to stop, then he probably shouldn't be fighting in MMA. Palhares did a recorded interview after this. He claimed that he didn't feel Pierce tap out because Pierce was tapping the ref. That's hogwash because if you watch the video, you see Pierce tap out on Palhares' body multiple times before the ref moves in and has to physically tear Palhares off. So Palhares is either delusional or a liar. The firing of Palhares in this situation was just. And now Bjorn Rebney has already come out and said Bellator doesn't want him. Now I won't say that Palhares career can never be salvaged. But at this point, where it seems like he can't get out of this zone or whatever he's stuck in when he does this, then I reinforce that he probably should not be fighting anyone.


Rousimar Palhares was released from the UFC after an incident where he held on too long to a submission against Mike Pierce at UFC Fight Night 29.


That's it for the R's. But what else is going on at 411mania.com with yours truly, the 411mania Jack of All Trades?

Check out my review of the #1 movie in America for the second week running, Gravity.



* TWITTER *
* http://www.twitter.com/411mma *
* http://www.twitter.com/411wrestling *
* http://www.twitter.com/411moviestv *
* http://www.twitter.com/411music *
* http://www.twitter.com/411games *
comments powered by