SPOTLIGHTS
MMA's 3R's 10.24.13: UFC 166 Edition
Posted by Jeffrey Harris on 10.24.2013

From Cain Velasquez's domination of Junior dos Santos and Gilbert Melendez and Diego Sanchez's all-time classic to UFC hitting their second highest attendance of the year and more, 411's Jeffrey Harris breaks down the Right, the wRong and the Ridiculous for UFC 166!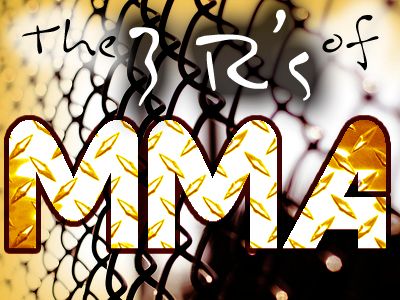 *The Column Concept*
Greetings loyal readers and welcome back to a brand new edition of The 3R's of MMA. The rules and format are still the same as I will be taking a look at the Right, the wRong, and the Ridiculous in the MMA world. The Right will be about the good to great fights or positive news items for the week or big fight announcements. The wRong will be the bad fights, showings or performances, and bad fight bookings. And the Ridiculous will be the worst of the world of MMA.

The 411 Ground and Pound Radio Show was back this week to review UFC 166 and preview UFC Fight Night 30:



The UFC returned to Clutch City, my hometown of Houston, for one of their most exciting PPV cards ever in UFC 166. So let's get to it.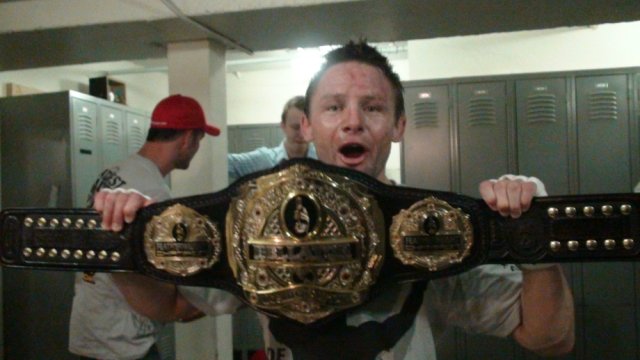 THE RIGHT:


Cain Velasquez vs. Junior dos Santos: While I felt JDS hands would be a threat toward Cain, I just believed provided that Cain was focused and healthy, he would dominate and win this fight again much like he did the second one. And ultimately he did, using his excellent clinch game and relentless pace. JDS, who opined that he over-trained for the last fight, was again too reckless in his attack of Cain. Regardless, JDS is still one of the best fighters in the world, and for Cain to have beaten him in such a dominating fashion twice just proves how good Cain really is. With the way this fight ended, I doubt we see these two fight for a fourth time anytime soon. But with the way the title tends to change hands pretty quickly at heavyweight, I doubt it is the last time Cigano fights for the title. Still, I see Cain breaking the current record of heavyweight title defenses in the UFC, if his next fight is against the likes of Fabricio Werdum and Travis Browne. I think Werdum has a decent chance in that fight since his grappling is so exceptional and he's improved a lot in the last several years, but I think this is the era of Cain for now.


Cain Velasquez won his rubber match with Junior dos Santos at UFC 166.
Gilbert Melendez vs. Diego Sanchez: These two ended up having an exciting, bloody roar. Melendez securely took this fight despite Sanchez's belief that it should've been a draw. Sanchez is a decent fighter and he's been in some fun brawls like this before. But he once again didn't kick it into high gear until the final round much like his significant fight against Jake Ellenberger. I think Melendez needed a fight like this in the UFC. Diego Sanchez might not be a top 10 lightweight, but he is a former title contender and a solid veteran of the Octagon. The win and the fight being so lauded raises his profile in terms of being a top contender for the lightweight title. Melendez's recent performances in Strikeforce left a little something to be desired. It looked like he was treading water and just playing it safe, not wanting to risk a loss heading into the UFC. He got into the UFC, and while his title fight with Ben Henderson was razor-close, I feel he only has himself to blame for not coming out of that fight the champion. Now that Ben Henderson lost the belt, there is a new champion in Pettis, the next title contender is a fighter Melendez has two wins over in title fights, and TJ Grant is still injured, the chances of Melendez fighting for the title again sooner are increased exponentially.


Gilbert Melendez won a unanimous decision against Diego Sanchez in a classic battle at UFC 166.

John Dodson vs. Darrell Montague: John Dodson continues to cement his status as one of the most exciting and athletic fighters on the entire UFC roster. Despite having a long layoff coming off his title loss to Demetrious Johnson, he returned facing a tough and experienced flyweight newcomer and former champion in Darrell Montague. Dodson dispels the notion that the flyweights don't get knockouts or finishes or that they don't have any power. Three of his four UFC wins came by way of knockout. I think putting this fight on the main card was a good move, and it will hopefully give the flyweight division some more interest and recognition it so badly deserves. I truly believe some of these flyweights and a guy like Dodson could fight in an MMA fight for 12 rounds and still have gas in the tank for more if it goes all the way to the end.


John Dodson knocked out Darrell Montague in the opening main card bout at UFC 166


Fights are always bigger and better in Texas: UFC 166 hit a record high for the Toyota Center, giving the venue its third highest gate in history, the first and fifth highest also being UFC cards. Needless to say, Houston is UFC country. Forget Cowboys Stadium. Get the right card at Reliant Stadium, and it would be a huge event. Houston, being the greatest city of the greatest state of this great nation, is the home of some the best UFC cards and will continue to be in the future. What's crazy is that this was the first UFC card in Houston since UFC 136, another classic card, in 2011, two years ago. So hopefully it won't take that long for UFC to return. The show had the highest attendance of any UFC event this year since UFC 158 which was Georges St. Pierre vs. Nick Diaz. UFC also opted for big hanging digital screens from the top center of the arena which was a nice touch.


Could the right UFC card sell out Reliant Stadium?
THE wRong:

Junior dos Santos becomes latest MMA fighter to challenge Wladimir Klitschko: This is really getting tiresome. Before UFC 165, Jon Jones and his coaches put it out there that he'd like to face Wladimir Klitschko. And now Junior dos Santos is saying he can knock him out and would like that boxing match. I get that Junior dos Santos likes boxing and highly values his boxing skills, but he's not a boxer. I think if fighters want to fight boxers in a boxing match, then they should quit MMA and train boxing fulltime. I think most boxers would lose to seasoned MMA fighters in an MMA fight. And I think the reverse would be true as well in a boxing fight. I like Jon Jones as well, but the Klitschko stuff came out there and then he got battered by Alexander Gustafsson. That in itself pretty much killed any immediate plans for Jones to seek out some superfights at heavyweight. I simply find when fighters do this annoying.


During UFC 166 fight week, Junior dos Santos made his feelings of wanting a boxing fight with Wladimir Klitschko known.
THE RIDICULOUS:

Clucky MMA Judging on Tim Boetsch vs. CB Dollaway: So two judges (Ruben Najera and Jon Schorle) scored this fight 30-26 in favor of Tim Boetsch. That means they gave every single round to Boetsch and Dollaway gets a 26 score because of a lost point for his eye poke in the third round. Judge Gino Garcia scored this fight 29-27 in favor of Dollaway. That means, Judge Garcia essentially had a reverse scorecard from the other two judges and the only thing that kept him from giving Dollaway an even 30 score was the point deduction in round three. This was not one of those fights where you should have scorecard reversal the other way around. In fact, I don't think I've ever seen any fight in MMA where it is acceptable for a judge to score every round for one fighter while another judge does so for the opponent. It's absolutely ridiculous.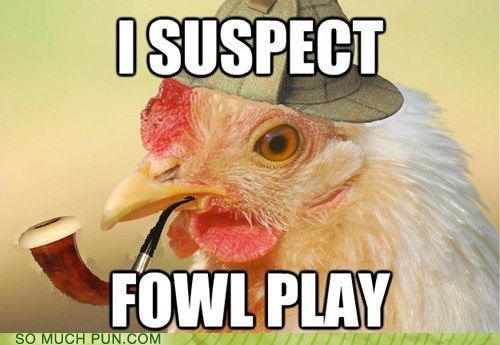 Clucky the MMA Chicken struck again at UFC 166 with the scores for CB Dollaway vs. Tim Boetsch.


That's it for the R's. But what else is going on at 411mania.com with yours truly, the 411mania Jack of All Trades?

Check out my review of the #1 movie in America for three consecutive weeks, Gravity.



* TWITTER *
* http://www.twitter.com/411mma *
* http://www.twitter.com/411wrestling *
* http://www.twitter.com/411moviestv *
* http://www.twitter.com/411music *
* http://www.twitter.com/411games *
comments powered by