SPOTLIGHTS
MMA's 3R's 10.31.13: UFC Fight Night 30 Edition
Posted by Jeffrey Harris on 10.31.2013

From Lyoto Machida's debut win at middleweight and John Lineker missing weight once again to the co-main event fight of Ross Pearson vs. Melvin Guillard and more, 411's Jeffrey Harris breaks down the Right, the wRong and the Ridiculous from UFC Fight Night 30!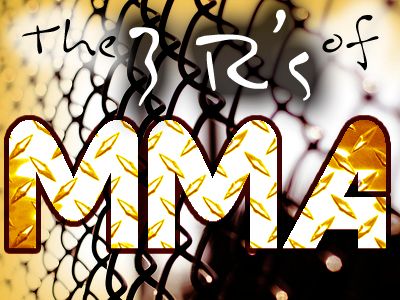 *The Column Concept*
Greetings loyal readers and welcome back to a brand new edition of The 3R's of MMA. The rules and format are still the same as I will be taking a look at the Right, the wRong, and the Ridiculous in the MMA world. The Right will be about the good to great fights or positive news items for the week or big fight announcements. The wRong will be the bad fights, showings or performances, and bad fight bookings. And the Ridiculous will be the worst of the world of MMA.

The 411 Ground and Pound Radio Show was back this week to review UFC Fight Night 30:



Happy Halloween, everybody. So in the previous week of major MMA events, UFC was back in England for UFC Fight Night 30. Bellator was back on Spike TV with Bellator 105. World Series of Fighting crowned their first champion on World Series of Fighting 6 in Steve Carl. So let's get to it.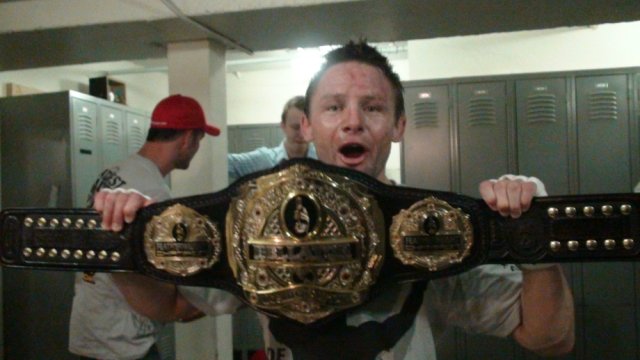 THE RIGHT:


Lyoto Machida vs. Mark Munoz: Lyoto Machida finally made his long awaited debut at middleweight at UFC Fight Night 30, knocking out Mark Munoz in the first round. Machida was never huge at light heavyweight, and he frequently came in underweight for many of his fights. Middleweight looks like a good fit for him now that Anderson Silva's career is winding down. This was a good win for Machida, who let's face it had quite the tarnished legacy in recent years. His recent fights and performances were nothing to write home about. Several years ago we thought we were seeing the advent of the Machida Era and thought no one would be able to beat or figure him out for years to come. That didn't happen, but Machida at middleweight gives some much needed rejuvenation to his career as well as shot at the arm in middleweight. This fight got changed on fairly short notice, so Machida had less time to prepare and make the weight cut, which he did. Plus he was fighting a friend and training partner in Munoz. Props to Machida for not prolonging the beat down on Munoz and hitting him further. Going into this fight, Munoz was ranked No. 5 in the UFC middleweight division. Following the Phil Davis loss, Machida was ranked No. 5 at light heavyweight. So I'd say Machida easily inserts himself into the top five of middleweight right now. The good news is there are a number of fresh and interesting fights for him at middleweight while Chris Weidman and Anderson Silva hash it out. I think Machida needs to face someone like Michael Bisping, Jacare, or Vitor Belfort next.



Lyoto Machida made a successful middleweight debut at UFC Fight Night 30.

Cole Miller vs. Andy Ogle: Miller got back on the winning track at UFC Fight Night 30, beating Andy Ogle by unanimous decision. It was a fun fight and a good performance by Miller, but Ogle nearly came back and had an impressive showing in the third round. Miller I think was in serious danger of being cut had he lost this fight. I always enjoy his fights, so I'm glad he is staying in for now. I think Miller's move down to featherweight has been terrible for his career. He's been pretty middling at featherweight, and despite having height and reach the weight cut clearly takes a toll on his stamina and gas tank. Luckily he came out of the win here, but I think he needs to consider a move back up to lightweight because he's treading water at 145. Miller's post-fight promo where he insulted the British fighters, fans, and judges before he bolted out of the place was hilarious though. Props for that and "MacGruber," referring to Conor McGregor.

Luke Barnatt vs. Andrew Craig: Barnatt continues to impress me so far in his UFC run. I'm not going to say we are seeing an elite group of fighters coming out of the UK, but there were some good British fighter prospects on display at UFC Fight Night 30. One of those prospects looks like Barnatt, who remains undefeated after submitting Andrew Craig on the card. A lot of fighters that come out of the UK are primarily strikers, but fighters like Barnatt and Manuwa so far as showing that they have a more well-rounded MMA game so far. Barnatt frequently co-hosts the UK UFC podcast with Gareth A. Davies, and he makes for a strong analyst with a high fight IQ as well. In this fight, Barnatt got a little too anxious in the first round when he almost had Craig knocked out from a right hand. Luckily, he didn't let the fight get away from him and finished Craig with a rear-naked choke in the second frame.


Luke Barnatt remains undefeated after his submission win at UFC Fight Night 30.

Bellator 106 moves to Spike TV: So the first ever Bellator PPV is now no longer a reality with the original main event cancelled. The good news to take out of this though is that the main card has now been moved to Spike TV. That means we get to see Eddie Alvarez vs. Michael Chandler II, King Mo vs. Emanuel Newton II, and Pat Curran vs. Daniel Straus are all for free on Spike TV. No matter what you think about Bellator, that's a great card for TV, and I am still looking forward on reporting the event live. Now the unfortunate thing is that this all happened so last minute. I think Bellator was not ready for PPV, but I'm glad we are getting this card on Spike TV. It's just too bad Bellator did not have enough time to promote such an awesome lineup being on free TV.


Bellator MMA opted to move Bellator 106 to Spike TV instead of PPV.
THE wRong:

Melvin Guillard vs. Ross Pearson: In an unfortunately turn of events, the co-main event bout at UFC Fight Night 30 ended in a no contest. Guillard landed two knee strikes on Pearson after a scramble. One was borderline, but the second one was illegal, and Pearson had a large, grotesque cut opened up on his forehead that got the fight stopped. It's too bad because this had all the makings of a fun brawl and striking matchup. Despite what happened, Guillard handled himself well after the incident and made no excuses. Sometimes we do see these borderline knees in the clinch that don't get fouls called on them. Guillard wants to fight again on UFC 168, though I imagine it's possible we could still see a do over on this fight later on.


Ross Pearson vs. Melvin Guillard was declared a No Contest at UFC Fight Night 30.

Jimi Manuwa vs. Ryan Jimmo: More and more it seems like Jimmo's exciting UFC debut was a bit of a fluke for his MMA career. His performance at UFC Fight Night 30 was nothing to get excited about as he stalled and was putting in another ugly performance against Jimi Manuwa before the fight eventually got stomped. The end came after it looks like Jimmo blew out either his ankle or Achilles heel tendon by just bouncing around. I mean, it didn't appear to be Manuwa's fault the fight was so bad, so I'll give him a pass here. Still after Jimmo's last two terrible performances, I have no desire to see him fight ever again. You can check out the ending to the fight here.


Ryan Jimmo "takes a bad step" and loses his fight to Jimi Manuwa at UFC Fight Night 30.

John Lineker misses weight for the third time: Now as a fighter, I like Lineker a lot. He got another knockout win at UFC Fight Night 30, stopping Phil Harris in exciting fashion. The problem is that he's missed weight three times now and twice in a row in the UFC. Now, the UFC has made it clear they can be understanding about missing weight under certain circumstances. Case in point, Andre Fili at UFC 166 and Melvin Guillard at UFC 150. Now I will give fighters the benefit of the doubt because I have seen the literal hell these guys go through in order to make weight. They are destroying their bodies to get down to the weight limit. Its nuts. However, at this point, Lineker should not be failing to make weight. He's missed weight three times in five UFC bouts now. If his body is shutting down, maybe flyweight just isn't his weight class. I don't think fighters should kill themselves in order to make weight. And if their bodies are shutting down or they can't sweat anymore, maybe it is time to stop cutting so much. Lineker has won his last four fights in the UFC, but two of those were ones in which he failed to make weight. He's currently ranked No. 5 at flyweight, but if he's not fighting at flyweight does he really deserve to be ranked that high? The UFC will not give him a title shot either now that he has proven to be unreliable at making weight. Of course afterwards, we hear the talk that he's going to get Mike Dolce and buckle down because that seems to be the answer to everything. I see a lot of potential in Lineker, but he needs to get it together because this is arguably a third strike for him.


John Lineker again failed to make weight at UFC Fight Night 30. He still won by knockout against Phil Harris on the card.



THE RIDICULOUS:

Bellator MMA calls off first PPV event: In a way I'm surprised, but in another I'm kind of not. Tito Ortiz sustained a reported neck fracture ahead of Bellator 106 set for this weekend. As a result, his fight with Quinton "Rampage" Jackson was cancelled. And what's more? Bellator opted to pull their entire event off of PPV and move it to Spike TV in a huge blow for the company and their planned expansion. I think the reason I'm not surprised is because with Tito Ortiz and Rampage at this point in their careers, there is a bit of a buyer beware aspect going on with them. Ortiz has been plagued by injuries constantly in the last several years, even though he constantly claims he's feeling great and healthier than ever before. Then he gets a laundry list of surgeries done and complains about fighting with a cracked skull. I think Ortiz coming out of retirement was a mistake. I think he left his fighting career with dignity and said the right things afterwards. At this point, this fight was not a feasible PPV main event. I definitely understand why it was the main event for Bellator, but with these two you were kind of asking for trouble. Ortiz and Rampage did not do a good job of selling the PPV anyway. For the most part, all they would do is go on TV and complain about the UFC and Dana White and how badly they were treated, how poorly paid they are, and how much better things are in Bellator. Oh, and Ortiz thought slavery was over too. Now the silver lining in all of this is that we are getting three exciting title fights and matchups on free TV, so it's not all bad.



Bellator MMA will not be making their PPV debut in 2013 after Tito Ortiz bowed out of his fight with Quinton Jackson due to injury.


That's it for the R's. But what else is going on at 411mania.com with yours truly, the 411mania Jack of All Trades?

I recently had an exclusive interview with the screenwriter of such movies as X-Men 2 and Superman Returns, Mike Dougherty.

Check out my official review of Gravity.



* TWITTER *
* http://www.twitter.com/411mma *
* http://www.twitter.com/411wrestling *
* http://www.twitter.com/411moviestv *
* http://www.twitter.com/411music *
* http://www.twitter.com/411games *
comments powered by