SPOTLIGHTS
The Greatest MMA News Column 11.05.13: PPV Not Right For Bellator
Posted by Dan Plunkett on 11.05.2013

News and thoughts on Dominick Cruz returning at UFC 169 and Rampage Jackson being booked to face Joey Beltran! Plus thoughts on Bellator 106, why the company should avoid going to PPV and more!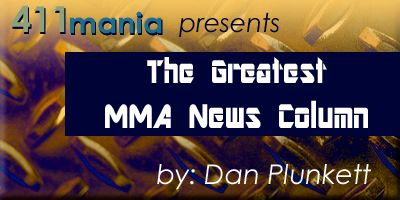 PPV The Wrong Option For Bellator



Heading into the main event, the biggest show in Bellator history hadn't quite lived up to the hype. Three largely forgettable fights, two of them title matches, followed a hot opener featuring two fighters most of the audience likely were not familiar with. Prior to the main event, nothing about the show felt special – something Bellator should have focused on considering the promotional muscle put behind the event. The main match ended up meeting its lofty expectations, but failed to produce the aura of a major pay-per-view match. That last part is key, as Bellator head honcho Bjorn Rebney gave the impression after the show that the Eddie Alvarez vs. Michael Chandler rubber match would have a price tag attached to it.

The reason Rampage Jackson vs. Tito Ortiz was positioned as the pay-per-view headliner – and the reason those pay-per-view plans were called off when that fight was scrapped a week before the show – was because a lack of faith in the Chandler vs. Alvarez bout's ability to draw a significant number of sales. Even after a superb sequel to an all-time classic, Alvarez vs. Chandler III would not be a strong main event on a $35-$45 card. Pay-per-view success, whether for MMA, boxing, or pro-wrestling, is star-driven. There are very few examples of pay-per-views weak in star power succeeding in the marketplace (one of them is the first UFC), and those are usually novelties or curiosities.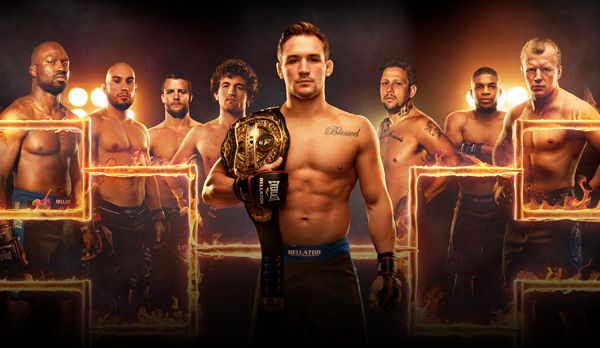 To this point, there has been no evidence suggesting Alvarez or Chandler have major star power. Alvarez's most recent bout prior to Saturday drew 175,000 viewers (on MTV2, three months before Bellator debuted on Spike). Chandler headlined this summer's Bellator 97 – which managed to hold on to the title of "most stacked Bellator show" for all of four months – and drew 697,000 viewers. The ratings failed to reflect Chandler's main event status, as viewership peaked during the segment announcing the doomed Jackson vs. Ortiz match. That pattern of viewership peaking before the main event is atypical compared to UFC events but fairly normal for Bellator, which suggests people are not tuning in to see someone they perceive as a major star.

Ratings for Bellator 106 should be available Tuesday and will be notable, but are unlikely to provide strong support for the idea of an Alvarez-Chandler pay-per-view. Despite the match easily being the most hyped bout on the show (unless you include Jackson-Ortiz) and receiving far more of a promotional push than the usual Bellator weekly main event, it would not be a surprise if viewership peaked at a point outside of it. The main event's late start time certainly did not help, but that is not as big of a deal on a Saturday as it would have been on a weekday.

Ideally, Bellator would like to see a viewership peak in the main event slot and at least the highest rated show of the season, if not the company's entire 11-month run on Spike. Even hitting both of those targets would not be reason for greatly increased confidence in Alvarez vs. Chandler III as a pay-per-view headliner. UFC had an event on Fox in July that will likely end up drawing twice as many viewers as Bellator 106, but on pay-per-view would have been in danger of being their worst-selling since 2005.

The idea that the strength of the first two matches will result in solid business the next time around does not have history on its side. August's Ben Henderson vs. Anthony Pettis, a rematch of classic bout with a highlight that received a lot of coverage, drew below average numbers for UFC. That came immediately after Henderson had headlined two Fox events where 5.7 million and 4.7 million watched his fights, respectively. Frankie Edgar and Gray Maynard had a great bout at UFC 125 in January 2011, but business declined for their rematch ten months later, even with a stronger card.

Bellator, just like with Saturday's card, will look to stack the card for their next attempted pay-per-view debut. As much of a novelty match as it would be, the best drawing fight they can put together is Jackson vs. Ortiz. The problem with putting that fight together again, especially in the main event slot, is Ortiz's injury risk. It was not a coincidence that the soon-to-be 39-year-old with a long history of knee, back, and neck problems had to pull out of a fight with a fractured neck. Although there are certainly doctors that will clear him, promoters that will promote him, and commissions that will license him all while he claims to be in the best shape of his career, Tito Ortiz should not be competing in full-contact combat sports anymore.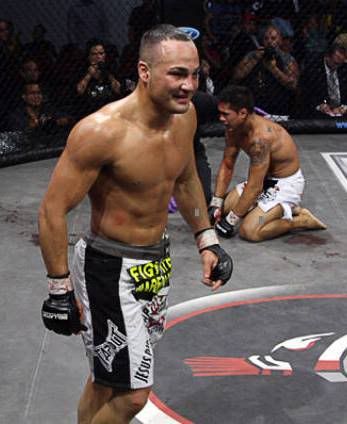 Bellator poured a lot of money and resources into promoting the Jackson vs. Ortiz main event. If they were to do that again only for Ortiz to withdraw once more, it would put them in another big predicament. At some point, you have to give up on the concept. They can keep trying to make it work, or they can do what is clearly in the best interest in the health of the fighter. If Bellator can only do a pay-per-view with Jackson vs. Ortiz on it, then running a pay-per-view is a bad idea.

Without Ortiz, Jackson has very limited options for opponents he can draw with. The announcement of his November 15 Spike TV bout against Joey Beltran was met with a collective eye roll and even ridicule, but it should draw at least above average viewership. Whether fans are willing to pay for Quinton Jackson against an overmatched fighter or one with little name is another thing entirely. Muhammed Lawal is an option, but his personal issue with Jackson has been settled, and his loss on Saturday took away a good deal of his luster. Another option is Roy Jones Jr. in a boxing match, which was the originally the plan until Ortiz was signed. That fight would likely be subject to more ridicule than Jackson's matches with Ortiz and Beltran combined, and fans may reject the blatant freak show bout.

Pay-per-view is not the same risk for Bellator as it was for many notable MMA promotions in the past due to Viacom's backing, but that does not make the attempt a good idea. If there is a strong risk the show will lose money, the show does not naturally progress to another pay-per-view, and it limits the company's short-term growth as only a small portion of the potential audience would see the show, there is no good reason to move to pay-per-view. In the past MMA companies have made the jump or looked at going to pay-per-view because they were either desperate for a quick influx of cash or needed to cover the cost of overpriced talent. Only one of those companies has ever been successful, and they were the first on the scene and later the first one television.

None of those failed companies went to pay-per-view as a natural progression of their television product with a match a large amount of people were eager and willing to pay to watch. Bellator should choose to be a trailblazer in that category and wait out for the right fight – a fight where the result leads to another pay-per-view fight and begins to establish the company as a legitimate pay-per-view product. That scenario will take time to develop, but the wait will payoff in the long run.

---




NEWS!





UFC



Aldo vs. Lamas, Cruz vs. Barao slated for UFC 169. UFC's annual Super Bowl weekend show will feature a double championship headliner. Ricardo Lamas, 31, will finally get his title shot at Jose Aldo in the main event. A winner in all four of his UFC bouts, Lamas most recently defeated Erik Koch in January to earn a shot at Aldo's featherweight title. He was then pushed to the side when, according to Dana White, then-lightweight contender Anthony Pettis called and requested a bout with Aldo. Figuring Aldo vs. Pettis to be the most financially lucrative option, that's what UFC went with. Lamas was then matched with The Korean Zombie on the big UFC 162 (Anderson Silva vs. Chris Weidman) card. When Pettis withdrew from the title match with a knee injury, UFC tapped The Korean Zombie as a replacement due to his stronger name recognition. Zombie's bid for the title failed, while Pettis went on to replace TJ Grant in August's lightweight title match and win that belt, so Ricardo Lamas was the only one left as the top featherweight contender for Aldo.





Dominick Cruz returns to face Renan Barao after a two year absence – the longest time between fights ever for a reigning UFC champion. UFC is set to adopt a new rule to determine how long a champion can go between title fights, which will forever be known as the "Dominick Cruz Rule." Cruz suffered an ACL tear training for a summer 2012 title defense against Urijah Faber, which took place while he was coaching on the first – and only – live season of The Ultimate Fighter. Cruz lost out on in excess of $1 million dollars due to the injury, as he was slated to receive a cut of the PPV, and that event happened to have Anderson Silva vs. Chael Sonnen on top. The show was estimated at 925,000 buys. Under the PPV points structure UFC offered to Eddie Alvarez (I imagine Cruz's would be similar if not the same), which was made public during Alvarez's lawsuit against Bellator, Cruz would have earned $1,412,500 on top of his base pay and if applicable his win bonus. The PPV may have done even better had he remained on the card against Faber, plus whatever sponsorship money he would have received. And that's just one fight he missed out of the five or so fights he missed in his time away.

Six months after tearing his ACL, Cruz underwent a second surgery after his body rejected the cadaver ACL, which is why his absence was extended. I can't imagine we'll see the same Dominick Cruz against Renan Barao that we last saw against Demetrious Johnson. Ring rust is one thing, but the possible loss of mobility for a fighter so reliant on his quickness is another. I believe it would have been in Cruz's best interest to strip him of the title and take a warm up fight or two.

Belfort says he'd stop TRT for title shot. Vitor Belfort recently gave a revealing interview to Brazilian sports outlet UOL.com. In it, he claimed he has been on testosterone replacement therapy for the past three years. Those particularly skilled at math will notice his championship match with Anderson Silva took place within that timeframe, but Belfort didn't seek or receive a therapeutic use exemption for TRT for that fight. With everything that had just gone on with Chael Sonnen at the time, I can't believe he or someone close to him wasn't familiar with the process.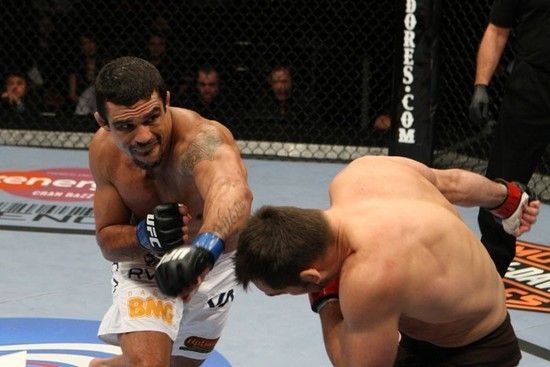 Rumors or TRT use began surrounding Belfort around the time of his September 2012 title shot against Jon Jones, when people noted a change in his physique and the athletic commission stated someone had received a TUE for TRT but wouldn't say who. It is conceivable Belfort received a TUE in his two fights prior to Jones but the masses didn't catch wind of it. Pennsylvania has strict medical privacy laws that would have prevented disclosure of Belfort's status. (Forrest Griffin failed a drug test there and nobody knew it until he brought it up in an interview a few years later.) The UFC would have overseen his fight in Brazil after that.

The controversy surrounding Belfort isn't that he may be using TRT to cheat, it's that he hasn't been approved for the treatment by a reputable commission and many believe he shouldn't be approved due to a past steroid failure. His admission that he was using TRT during the Silva bout brings about more controversy, because despite Belfort's insistence he isn't cheating, he certainly broke the rules by using the treatment without receiving an exemption.

Belfort's statements seem like a funny way of telling the Nevada Athletic Commission not to approve him for a TUE or license him.

The other notable portion of the interview was Belfort saying he'd agree to stop using TRT if he was given a title shot. Some TRT users, like Chael Sonnen, claim the treatment is an absolute necessity and they won't be able to fight without it. Then there are people like Belfort, and his opponent on Saturday Dan Henderson, who are apparently willing and able to curb use for whatever reason (Henderson stopped the treatment when it became apparent he wouldn't be approved for a TUE in Winnepeg for his June bout against Rashad Evans). That's an issue commissions need to look at when it comes to granting exemptions. If someone like Dan Henderson can fight Rashad Evans off TRT and claim to feel no difference, then why the need to use it in the first place?

Quick news. The Wrestling Observer's Dave Meltzer released estimates for UFC 165 and 166. As expected, they aren't very good. UFC 165, which featured Jon Jones vs. Alexander Gustafsson, is estimated at 300,000 to 325,000 buys. That fight came one week after Floyd Mayweather vs. Canelo Alvarez drew an estimated 2.2 million buys. UFC 166, with the rubber match between Cain Velasquez vs. Junior dos Santos, is estimated at 325,000 to 350,000 buys. Their first match on free TV drew more than 9 million viewers. The rematch on PPV drew an estimated 590,000 buys. If UFC 167 falls below 700,000 buys, I think it is clear Fox Sports 1 deserves a good amount of the blame for the recent slump.

This didn't take long. Antonio Rogerio Nogueira pulled out of his scheduled March 8 fight against Alexander Gustafsson with an injury. This was the second time the two had been scheduled to fight, and the second time Nogueira withdrew. The 37-year-old has been plagued with injuries in his four years with the UFC. He's fought just six times over that period and withdrew from matches due to injury at least five times. The rumored replacement, per FrontRowBrian, is Jimi Manuwa. That doesn't seem like a fight fans will be excited to see, though I'm sure the London crowd would be solidly behind Manuwa. The most obvious opponent is Daniel Cormier, though Cormier has (very valid) concerns about competing overseas, especially while attempting his first weight cut to 205-pounds.

Lyoto Machida vs. Gegard Mousasi will headline a February show in Brazil. It will be a middleweight fight.



Bellator






Bellator 106 thoughts. Chandler vs. Alvarez II lived up to the hype. It was very close; I thought Chandler won 48-47 but haven't been able to watch it back again. Through two bouts, they're on their way to having one of the best trilogies in MMA history. As far as fight quality, through two fights it is right up there with Wanderlei Silva vs. Rampage Jackson, and has a legitimate shot at taking the top spot when it's all said and done. The interesting part going forward is Alvarez's contract situation. When Alvarez re-signed with Bellator for the rematch it was reported by Dave Meltzer his deal would be for a maximum of two fights. If he won the Chandler fight, which he did, there would be an immediate rematch. No matter the result of the rubber match, Alvarez would be free to go as he pleased. Alvarez didn't deny that report, but claimed the deal was complicated. If Alvarez wins the rubber match and is able to leave as champion, his stock goes through the roof.

Emmanuel Newton proved the first time was no fluke with a decision win over King Mo Lawal. Lawal, who prior to joining Bellator had a series of health issues that nearly cost him a leg, looked flat in the fight. The loss hurts his stock. The first loss could have been considered a fluke with a win on Saturday, but instead he lost a clear cut decision. Mo was expected to dominate in Bellator and showed why in his fights against everyone not named Emmanuel Newton.

Daniel Straus upset Pat Curran to win the featherweight title. This wasn't a good fight. Straus came across well in interviews leading up to the fight in which he explained his arrest earlier this year as hanging with the wrong people and still proclaims his innocence. Joe Riggs, somehow only 31, won a decision over Mike Bronzoulis to take the Fight Master crown. There was a $95,000 swing for the winner of this bout, so a lot was at stake. In the opener, Mike Richman knocked out Akop Stepanyan after being in trouble. Stepanyan protested the stoppage, but it was fine.

Rampage Jackson takes on Joey Beltran on November 15. In light of Tito Ortiz's injury, Bellator announced Rampage Jackson will face Joey Beltran on the November 15 show. Reports have varied regarding whether or not it will be the main event. Really, it doesn't matter. UFC featured non-title matches in main events over title matches for years. Until Bellator champions are seen as the best fighters in their division, it's not a big deal with a guy like Rampage headlines over them. The only problem I have with the Rampage-Beltran match is Beltran is just a month removed from a three round fight against Fabio Maldonado. Obviously, he's expected to take punishment against Jackson. When outside of the tournament format, Bellator, and other MMA promoters, need to be cautious when booking fighters on short turnarounds. According to FightMetric, Beltran absorbed 87 significant strikes last month, the second most of anyone on the card. Booking him on a quick turnaround against a fighter like Rampage seems careless.

---
Thanks for reading; I hope you enjoyed it. Feel free to leave any feedback in the comment box or at the e-mail address below.
comments powered by