SPOTLIGHTS
MMA's 3R's 11.28.13: Bellator 109, Georges St-Pierre Rumors, Rich Franklin's Retirement, and More
Posted by Jeffrey Harris on 11.28.2013

From Rich Franklin retiring and rumors about why Georges St-Pierre is taking time off to the results out of Bellator 109 and more, 411's Jeffrey Harris breaks down the Right, the wRong and the Ridiculous from the week in MMA!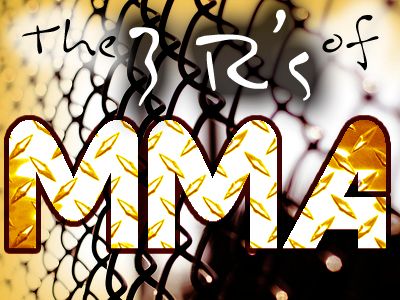 *The Column Concept*
Greetings loyal readers and welcome back to a brand new edition of The 3R's of MMA. The rules and format are still the same as I will be taking a look at the Right, the wRong, and the Ridiculous in the MMA world. The Right will be about the good to great fights or positive news items for the week or big fight announcements. The wRong will be the bad fights, showings or performances, and bad fight bookings. And the Ridiculous will be the worst of the world of MMA.

The 411 Ground and Pound Radio Show was back this week to preview The Ultimate Fighter 18 Finale:



Welcome back folks. I hope everyone is having a great Thanksgiving holiday. A bit of a slow news week in the last week. Though Bellator did have their 109th event.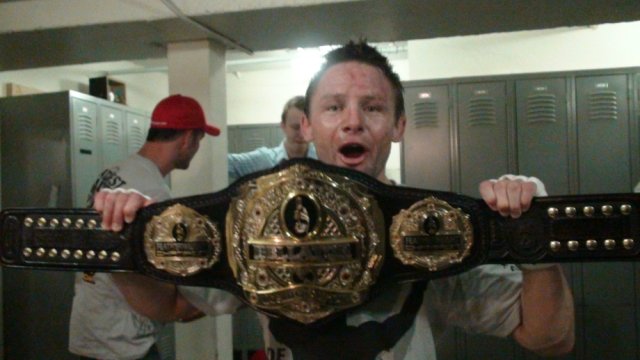 THE RIGHT:


Alexander Shlemenko vs. Dough Marshall: Shlemenko had another good night at Bellator 109, defeating former WEC light heavyweight champion Doug Marshall in his second title defense. Shlemenko took Marshall out with some nasty shots to the body and liver, something we don't see often enough in MMA. The Storm continues to look impressive, and while I wouldn't rank Doug Marshall in the top 25 middleweights in the world most likely, even he made an impressive showing of himself by winning the last Bellator tournament. Shlemenko continues to be a strong performer and champion for Bellator.


Alexander Shlemenko defeated Doug Marshall at Bellator 109.

Rick Hawn vs. Ron Keslar: Hawn won a second tournament in Bellator after he knocked out Ron Keslar in the third round of their fight at Bellator 109. Hawn has now won tournaments at two different weight class in the promotion and went to the finals three times. Hawn is in a good position because now he faces Douglas Lima for the vacant welterweight title, and that is a match where I probably favor Hawn. I think his move down to lightweight was probably a little premature, but he did win a tournament there as well before getting crushed by Michael Chandler. Keslar was actually a very tough fight for Hawn and probably took the first round. Hawn's experience and stamina eventually won out for him as he continued to remain active while Keslar started to slow down in the second, and then he knocked him out in the third. I'm looking forward to Hawn's next title opportunity as he's proven to be one of Bellator's more consistent and higher level performers that's making a decent name for himself.


Rick Hawn won his second Bellator tournament after knocking out Ron Keslar at Bellator 109.
THE wRong:

Rich Franklin announces retirement from MMA, pending his last fight: Now I only put this here because I'm a fan of Rich Franklin. I am happy for him in a way because it looks like he will be leaving the sport with integrity and class. He's had a great and successful career and definitely made his mark in the UFC. Rich Franklin announced recently that he will have one more fight and then retire from MMA. I think Franklin is making a smart move here. He is not yet 40, but he's 3-3 in his last six and he recognizes that the writing is on the wall for his career. His chances of being a contender again are pretty much nil, and I do think it is about time for him to hang it up. He won't end his career on an embarrassing losing streak and won't really end up as a guy who didn't fight long beyond past the time he should have. Still I am sad to see Franklin go. In terms of history, he will be remembered maybe not one of the greatest pound for pound fighters ever, but at least one of the greatest fighters of the UFC. Franklin stormed in and dominated the scene for a while and helped pave the way for many fighters. He was a guy that represented the company well. He didn't fit the stereotypical mold of what people thought a fighter was, and he was always there to do what the UFC asked and more. Franklin also fought at multiple weight classes and captured a UFC title. He always asserted himself in public with professionalism. I think Franklin will be OK once he retires, and I hope the movie of his career will get made because it has all the makings of a great sports film. Thanks for everything Ace.



Rich Franklin will be retiring from MMA after his next UFC fight.

Thiago Silva drops out of fight with Ovince St. Preux a day after bout announcement: It seems this fight was announced and they very next day it was cancelled. We've seen this happen quite a bit as of late. Another time was when UFC announced Jon Jones vs. Glover Teixeira for UFC 170, and then a day later the fight was off. I think this is probably a good example of why fight announcements should be held back a little more until everyone has signed their bout agreements and all the ducks are in a row. Even then, a fight could get called off, but it looks like the UFC has been jumping the gun on quite a few big matchups as of late. Despite Thiago Silva having seemingly a laundry list of issues in his UFC career, I do enjoy his fights and a matchup with Ovince St. Preux was enticing. But to hear it get called off a day later was hilarious.




THE RIDICULOUS:

Georges St-Pierre rumors and hysteria: It was inevitable after what took place at UFC 167 and what followed that there would be even more drama and hysteria to come. UFC welterweight champion Georges St-Pierre said he had some personal issues to work out, so the rumor mill started doing what it does to churn that out. TMZ wasted no time in jumping on this story. They released a report claiming their inside sources are saying that GSP has a pregnant girlfriend and his father is dying. Those are pretty serious allegations, ones in which both GSP and his sister denied. His former manager, Stephen Patry, also denied these claims. He did say though that the personal issue could be that of litigation between GSP and his former manager Shari Spencer. Shari Spencer then sent a tweet saying she's not one of GSP's problem. Then TMZ issued a report claiming that litigation between GSP and Spencer ended with him giving her a hefty payout of over $700K; even more though, the report claims he owes her percentages of PPV royalties, merchandise, and sponsorship money. Now, I think most of this is nonsense. The lawsuit news originating from Patry is something I might be tempted to believe. TMZ claims they have these court documents, but they haven't shown proof that they exist, so it's still a little sketchy to me. Personally, I don't care for rumors being put out there through "sources" because in this age of online journalism, people claiming they have "sources" is something that should always be taken with a grain of salt. There has been absolutely no evidence to suggest that GSP has a pregnant girlfriend or sick father as of yet. So to put such serious claims and allegations out there without sufficient evidence is terrible.


UFC welterweight champion Georges St-Pierre denied rumors of having a pregnant girlfriend and an ailing father.


That's it for the R's. But what else is going on at 411mania.com with yours truly, the 411mania Jack of All Trades?

Check out my movie review of the Vince Vaughn dramedy, Delivery Man.

Also check out my official PS3 review Batman: Arkham Origins.




* TWITTER *
* http://www.twitter.com/411mma *
* http://www.twitter.com/411wrestling *
* http://www.twitter.com/411moviestv *
* http://www.twitter.com/411music *
* http://www.twitter.com/411games *
comments powered by