SPOTLIGHTS
MMA's 3R's 12.05.13: The Ultimate Fighter 18 Finale Edition
Posted by Jeffrey Harris on 12.05.2013

From Nate Diaz's defeat of Gray Maynard and Julianna Pena becoming the first female Ultimate Fighter in history to Akira Corassani's DQ win and more, 411's Jeffrey Harris breaks down the Right, the wRong and the Ridiculous from TUF 18 Finale!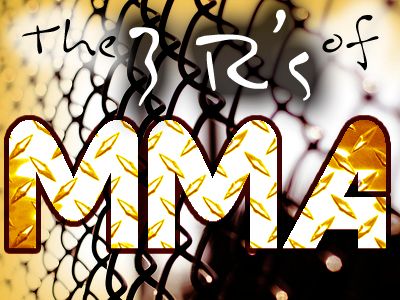 *The Column Concept*
Greetings loyal readers and welcome back to a brand new edition of The 3R's of MMA. The rules and format are still the same as I will be taking a look at the Right, the wRong, and the Ridiculous in the MMA world. The Right will be about the good to great fights or positive news items for the week or big fight announcements. The wRong will be the bad fights, showings or performances, and bad fight bookings. And the Ridiculous will be the worst of the world of MMA.

The 411 Ground and Pound Radio Show was back this week to review The Ultimate Fighter 18 Finale:



Welcome back folks. I hope everyone had a fun and safe Thanksgiving weekend. The latest season of The Ultimate Fighter came to a close over the weekend as two new Ultimate Fighter champions, including the first TUF women's champion, were crowned. So let's get to it.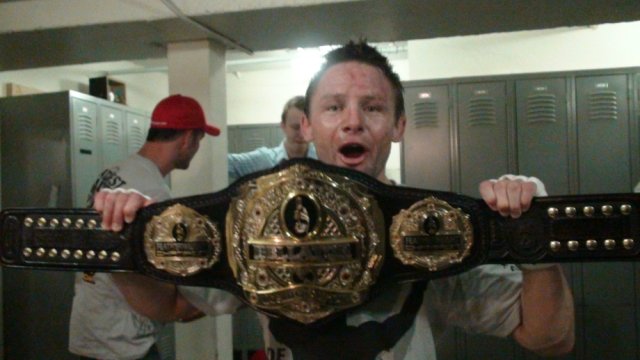 THE RIGHT:


Nate Diaz vs. Gray Maynard: In the unofficial rubber match of this trilogy (because their first fight was an exhibition match on The Ultimate Fighter 5), Nate Diaz knocked out Gray Maynard in the first round, going completely sickhouse on him. It was a badass finish. Maynard attempted to use his wrestling, but Diaz was able to work his way back to his feet and unloaded on Maynard who didn't do a good job defending Diaz's punches. Eventually, Maynard was basically out on his feet before the fight was stopped. Some did complain about the stoppage, and I do think it came a few punches late. But we've also seen fans complain about fights being stopped too early when a fighter is still standing and not completely "out." I imagine Yves Lavigne, who has had some issues with awkward fight stoppages in the past, wanted to give Maynard a chance to recover in the main event. But generally in these cases, I think it is better to err on the side of caution and stop a fight earlier than later. This was a crucial win for Diaz coming off of two straight losses, including the first knockout loss of his career. Maynard has now lost two straight and is 1-3-1 in his last five fights, and all three losses came by way of knockout. Due to a combination of age, wear and tear, and age, Maynard's chin may now be shot. Some critics suggested he might face retirement. I don't see the UFC cutting him just yet. It's possible he might have already hit his peak as a fighter. He's previously brought into question if he's still in the fight game mentally, noting that he would've left the sport had he lost against Clay Guida. Coming up short twice in title bouts against Frankie Edgar couldn't have been good for him mentally either. I'm not sure if Maynard has mentally checked out of the sport, but it does seem that way. There was talk of Maynard wanting to go down to featherweight to have another rematch with Edgar, which is ridiculous and makes no sense. And I wonder why people would even ask about that. That sounds like an unrealistic weight cut for Maynard, and the UFC would not be keen to let him experiment at featherweight just to have a tie breaker bout with Edgar. Ultimately what comes next for Maynard will be up to him though.


Nate Diaz defeated top ranked UFC lightweight Gray Maynard by knockout in their rematch at The Ultimate Fighter 18 Finale.

Chris Holdsworth vs. Davey Grant: Chris Holdsworth of Team Miesha Tate captured this season's male bantamweight crown for The Ultimate Fighter after he submitted Team Ronda Rousey's Davey Grant. Grant is a talented fighter, but ultimately I felt that Holdsworth was going to be too strong, too sharp, and too much for Grant, especially the ground, and that's exactly what happened. Holdsworth thankfully didn't crash and burn in the finals as we've seen previously from the favorites to win the show before who crush guys in the tournament on the reality show but fail to come out victorious in the finals with everything on the line. Case in point, Uriah Hall. Holdsworth though didn't fall prey to that, finishing all his competition throughout his run all the show and capping that off with a submission in the second round.


Chris Holdsworth submitted Davey Grant to become the men's bantamweight TUF 18 winner.

Julianna Pena vs. Jessica Rakoczy: Julianna Pena straight up dominated Jessica Rakoczy on her way to becoming the first ever woman in history to win The Ultimate Fighter. Pena overwhelmed Rakoczy with her grappling and used her ground and pound to stop the fight with only a second to go in the first round. I saw there were some complaints about the stoppage, and that the fight should've gone to the second round. I disagree. In a position like that, the referee should be paying attention to what is going on in front of him and not counting down the seconds on the clock to make sure the fight goes down longer. In a position like that, all Rakoczy did was cover up from a multitude of ground punches and elbows. That's not intelligent defense. She was not able to improve her position and fight back. There were similar complaints about Cristiano Justino vs. Gina Carano in 2009. The fight was stopped at basically the very end of the first round. Fans and fighters thought it should've gone to a second round. I was covering the fight live, and I later ran into John McCarthy and asked him about the stoppage from his viewpoint. He said the stoppage was just because he says if a fighter is essentially doing nothing but covering up from strikes as Carano was they are "giving up." Rakoczy was not intelligently defending herself and too many unanswered shots. This was a just stoppage.


Julianna Pena defeated Jessica Rakoczy to become the first ever woman to win The Ultimate Fighter.

Jessamyn Duke vs. Peggy Morgan: Some fans were decrying the quality of the three women's MMA fights on this card, but honestly I really saw nothing wrong with the Duke vs. Morgan fight on the main broadcast. It wasn't the best fight or women's MMA fight I have ever seen, but the action was good and Duke showed off some solid striking and grappling skills that ultimately got her the win in her official UFC debut. Morgan also almost pulled out the victory in the third round. Nothing offensive here, and this was a solid battle. I think Duke is a good prospect for the women's division. She has a unique look and a great personality. Depending on how well she does, I think she could be a sizable star for the women's division.


Jessamyn Duke won her Octagon debut, defeating Peggy Morgan at The Ultimate Fighter 18 finale.
THE wRong:

Jared Rosholt vs. Walt Harris: Honestly, while I don't think this was a terrible fight, and I think Rosholt is a decent prospect for the heavyweight division, the fight turned out to be a pretty dull, boring, lumbering heavyweight contest. Harris came out strong in the first down and almost knocked Rosholt out, but Rosholt to his credit stayed in it and came back to win the fight. The rest of the fight after that slowed down almost to a halt as Rosholt used his wrestling to get a rather uneventful workmanlike victory. This is not an unfamiliar scene compared to other lower-level heavyweight bouts. I wouldn't necessarily mind seeing either guy fight again, and they were both probably nervous in making their UFC debuts. But they could also both use some work on their cardio game. Honestly though, I found the women's MMA fights on the card more tolerable than a dull heavyweight contest like this one.

Akira Corassani vs. Maximo Blanco: This fight on the Fox Sports 1 prelims was brought to an abrupt end after an illegal knee foul seconds into the first round from Blanco to Corassani as Corassani had both a knee and a hand on the ground when he received the strike. Referee Mario Yamasaki ruled the foul as intentional and declared Corassani the winner. However, when he waved the bout off when Corassani could not continue, Blanco believed he won and performed another embarrassing series of backflips, shades of his split decision loss to Marcus Brimage when both men performed a series of backflips after an anemic, uneventful bout. Personally, I don't think the fight should've been a DQ because the foul didn't look intentional. Some fans accused Corassani of milking the injury and basically "flopping," something that is does exist in major sports. I can't say whether or not Corassani was truly "flopping" in this case. Based off his personality of The Ultimate Fighter and the way he came off, I think that is what leads people to believe he would do something like that. His nose was broken and he was injured. But maybe he was playing up how hurt he was because it looked like he quickly recovered after the timeout was called for the foul. I think Yamasaki was way too hasty in ruling this an intentional foul, and Keith Kizer basically encouraged him to watch the replay before he made that decision since he had the option. Their conversation was mic'ed on TV, but it was hard to make out Yamasaki's logic on why this was an intentional foul. We've seen illegal knees lead to a No Contest or merely a warning, so the lack of consistency here is annoying. Look no further than a very similar situation between Melvin Guillard and Ross Pearson. That had two illegal knees thrown by Guillard, but they were ruled unintentional and the fight was a No Contest. I don't think a knee strike like that should be illegal anyway. There were some accusations of Blanco having a history of being dirty as well previously in his fight with Pat Healy. To Blanco's credit, he accepted the blame for the foul and his embarrassing post-fight celebration. So he was gracious in the awkward defeat and promised that neither the backflips or the fouls would ever happen again.


Akira Corassani remains undefeated in the UFC at 3-0 after getting a disqualification victory over Maximo Blanco at The Ultimate Fighter 18 Finale.
THE RIDICULOUS:

This week's UFC welterweight rankings: In an embarrassing and epic fail, the new UFC rankings came out this week, and lo and behold, Rory MacDonald is ranked No. 3 while Robbie Lawler is ranked No. 4. MacDonald actually moved up a place, despite losing to Robbie Lawler at UFC 167. Now rankings themselves are subjective, but this is a major, embarrassing fail for the rankings panel for this to happen. Lawler doesn't necessarily have to be ranked in the Top 3, but for him to still be ranked below MacDonald after that win is a joke. The UFC rankings allow you to observe the individual panelist's picks. Now if I'm reading these correctly, and the reporters submitted new rankings, about 11 panelists still had Rory MacDonald ranked in the Top 5 or Top 10 above Lawler, or Lawler wasn't even ranked in the Top 10 at all. Official UFC rankings are still a fairly new thing, but it's disappointing to see Lawler get demoted like this in the official rankings. He's won three straight in the UFC and he just beat the No. 3 guy in his division. He shouldn't be ranked below him right now.

Media Coverage of Shane Del Rosario announcing his premature death: UFC heavyweight fighter Shane Del Rosario is still hospitalized after suffering a massive cardiac arrest last week. Currently, while he has shown improvement, he is still not out of the woods yet. It was surprising considering he was only 30 years old and appeared to be a healthy young man. I wondered if there was perhaps some undiagnosed damage as a result of his massive car accident he previously went through a couple years ago, though it now appears to be a result of Long QT Syndrome according to his manager Jason House. Several media outlets prematurely reported Shane Del Rosario's false demise, including The Latin Times, Headlines & Global News, and ESPN UK. The ESPN UK article had a byline of Josh Gross, and Gross later denied writing the article. The news reporting though is indicative of a greater problem in media coverage as a whole. What is regrettable in this 24/7 news cycle that major news outlets, not just on the internet, put out downright false reports and unconfirmed news. Now there was some misinformation regarding Del Rosario's death. Del Rosario's own coach and friend, Colin Oyama, made postings on Facebook that essentially said Del Rosario was dead. At the time, Rosario was said to have had no brain activity and his family, who must have been besides themselves with grief at that point, opted to take Shane off life support. Rosario was able to miraculously survive, and has shown some improvement, being able to breath on his own and showing brain activity again, squeezing his mother's hand. The lesson learned here, and regardless of what happens to Shane from here on out, reporters have a responsibility not to put this news out there in the public until they know for certain it is true. It's not a problem I expect to see resolve itself anytime soon because in this day and age, mainstream news outlets are more concerned with getting the news first than getting it right. There were some proper updates on Del Rosario during the pre-fight TUF 18 coverage and the main broadcast, which were good to see.



Shane Del Rosario is still hospitalized after a massive cardiac arrest last week, but he is still alive contrary to certain reports that he died after being taken off life support.


That's it for the R's. But what else is going on at 411mania.com with yours truly, the 411mania Jack of All Trades?

Check out my movie review of the new Disney animated movie, Frozen.

Also check out my official PS3 review Batman: Arkham Origins.




* TWITTER *
* http://www.twitter.com/411mma *
* http://www.twitter.com/411wrestling *
* http://www.twitter.com/411moviestv *
* http://www.twitter.com/411music *
* http://www.twitter.com/411games *
comments powered by