SPOTLIGHTS
What's Next 12.09.13: UFC Fight Night 33 Aftermath
Posted by Robert Practor on 12.09.2013

Should the UFC book an immediate rematch between Bigfoot Silva and Mark Hunt after their epic battle? What is Shogun Rua's future in the Light Heavyweight division? 411's Robert Practor breaks down what's next coming out of UFC Fight Night 33!

Hello again everyone and welcome to the column that breaks down What's Next! UFC Fight Night 33 from Australia delivered some big performances, including an epic Heavyweight main event battle between Mark Hunt and Antonio 'Bigfoot' Silva. There's lots to talk about so with that being said, let's get down to business, do what we're here to do, and map out...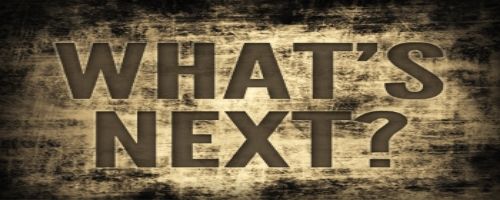 ---

Antonio Silva



Antonio 'Bigfoot' Silva and Mark Hunt gave us a hell of a show at Fight Night 33 on Friday. These two battled back and forth, each seeing success at various points of the fight, and both showed true heart, grit, and determination in not allowing themselves to be finished.

Besides the fact that this fight was one of the selections in my parlay (which this becoming a Draw messed up a bit for me), I was actually happy when the outcome was announced as a Draw. Seeing a Draw in MMA is rare and the fact that the outcome doesn't appear to have upset many people truly makes this a special circumstance. These men should both receive a nice break from the cage as they recover from what must feel like a car wreck, and I likely speak for everyone out there in that it would be great to see a rematch. The fight was lauded as possibly the best fight of the year and while I will not go that far, it was certainly one of the most fun, and I think it would be a good fit as a co-main event or third from the top on a future Pay-Per-View.

What's Next: 'Bigfoot' Silva vs. Mark Hunt


---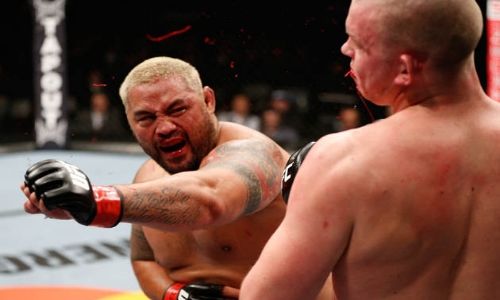 Mark Hunt



All the praise I bestowed upon the fight above can be added here as well. I will add that I felt Mark Hunt won that fight, taking a really close Round 2 as well as 3 and 5. The draws on two judges' scorecards seemed a bit weird to me as they each gave Hunt a 10-8 final round. 10-8 rounds don't happen nearly as often as they should so I'm usually glad to see them, but I don't see this final round as a 10-8 for either fighter. Hunt's performance in the third round seemed more worthy of being scored 10-8 than the final frame did, in my opinion.

Above, I stated that a rematch should be in order, but I am going to take this opportunity to share another idea for Mark Hunt, one in which I've shared in a couple of my previous columns. Mark Hunt vs Roy Nelson. Think about that for a second. Mark Hunt… vs… Roy Nelson… Many have been clamoring for that fight for a long time now and that fight would assuredly offer just as much excitement as Hunt-Silva did. Silva and Hunt are friends and former training partners and it's possible that they might just want to leave their fight as is and not go batter each other for another 25 minutes. I would certainly understand if that is the case, and this could be the perfect opportunity to see a showdown between Hunt and 'Big Country.'

What's Next: Mark Hunt vs. Roy Nelson


---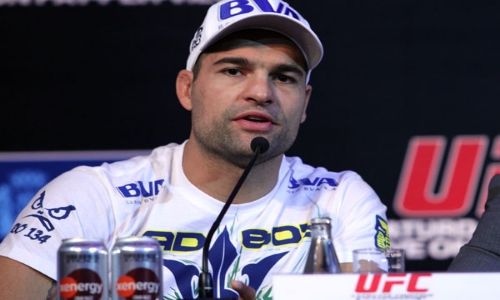 Mauricio Rua



Mauricio 'Shogun' just secured himself a few more fights in the UFC with his vicious knockout over James Te Huna. While it's still undeniable that his best days are behind him, 'Shogun' proved that he can still 'go' and perform at a decent level, I feel we can pinpoint where he fits in the UFC at this stage in his career. Rua has had an 11 year career and has a record of 22-8, but 5 of those 8 losses have occurred in the past 4 years. I do not see him getting anywhere near a title shot again, but he is good enough to have success against those fighters just below the top 10. Rua stated that he wants to take a vacation after this fight and relax after going through three training camps this year, and that is perfectly acceptable given the damage he has accumulated throughout his career. 'Shogun' can take a much-needed break and hopefully come back as healthy and rejuvenated as possible and we will see if he can continue having some success in the Octagon. I don't see many up-and-comers that currently make a lot of sense matching up against Rua, so his next fight will likely be against another "name" fighter who is in a similar position. 'Shogun' can take a long break and fight Wanderlei Silva after Silva meets Chael Sonnen after TUF Brazil, as the two never managed to square off in Pride. Even though this man is coming off of a loss (three actually), the UFC could book Dan Henderson against Rua in a rematch of their epic Fight of the Year from 2011. Despite Shogun coming off of a win, both are in similar spots in their careers as they could attempt to recapture the magic from their first fight. One other idea is using Rua as a test for a top contender such as Phil Davis. Phil Davis is near the top of the heap at Light Heavyweight yet hasn't been booked since besting Lyoto Machida this summer so I'm still waiting to see where he lands. Hopefully Davis gets a fight sooner than later, so that might eliminate a fight with 'Shogun' from the equation. The fight with Wanderlei Silva sounds really fun so we'll go with that.

What's Next: 'Shogun' Rua vs. Wanderlei Silva


---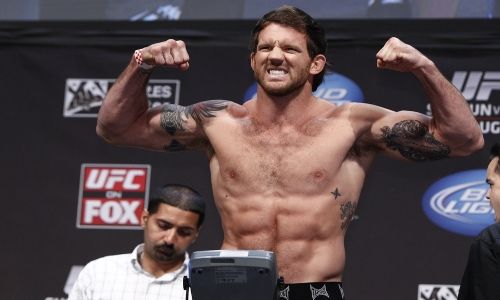 Ryan Bader



Ryan Bader looked like an absolute beast in his fight against Anthony Perosh. Bader has been hovering around that 9-15 spot in the Light Heavyweight rankings as he has been dominant against lower ranked fighters while struggling against those higher than him, like in his fights against Lyoto Machida and Glover Teixeira. Bader looked to be more disciplined in this fight as he improved on some of the weaknesses we've seen from him in the past and he just beat on Perosh so bad while constantly seeking a finish in a fight that should have been stopped at some point. A bout against the aforementioned 'Shogun' Rua would work well as a test to see where both fighters are at, but top contender Phil Davis has needed a fight for a long while and this would be a big opportunity for Bader while giving Davis an opportunity to finally get back in the cage and pick up a solid win in his journey towards a title shot.

What's Next: Ryan Bader vs. Phil Davis


---




Reader Responses


I will be featuring your comments and offering up my responses. Make sure to add a comment about anything and everything and see it showcased here in the next edition!

The last column broke down the aftermath of TUF 18 Finale as well as the Heavyweight Division.

justinball999 offered many thoughts regarding the Lightweight division scenarios that I mapped out, as well as some follow-up on the Heavyweight and Women's divisions:
I wouldn't mind Nate vs dos Anjos. That would be a good co-main for the Machida-Mousasi card in Brazil, if Nate is ready in time. Nate vs Khabib is fine too.

With some of the comments we've heard from Nate Diaz like wanting to sit on the sidelines for a while in hopes of being slotted in a big fight, as well as not enjoying the weight cut to 155, I don't think we'll be seeing him back in the cage as soon as the Fight Night 36 card from Brazil in February.

Lightweight is kinda cloudy right now. I think if Thomson beats Bendo he's def #1 Contender. I know it sucks for Grant cuz he's injured, but it'll have been 1 year off by the time he and Pettis return. I'ts not like when Rashad sat out to wait for the title shot, cuz Grant is legit hurt, but you can't hold up the division (mostly). If Thomson wins and is healthy, he should get the shot at Pettis, while Grant fights the only other contender, Gil. I'd like to see Khabib fight another guy on the fringe of the top 10, so maybe he can fight Cerrone if Cowboy wins his next fight.
If Bendo beats Thomson, then I guess they'll either just wait and give Grant his shot, or give it to whoever wins more impressively in their next fight out of Gil, dos Anjos, or Khabib. What the hell ever happened to Jim Miller anyway?

Lightweight is certainly cloudy and it was tough trying to sort it out in my feature last week. As everyone knows from my writings, I don't feel TJ Grant should receive a title match upon his return (nor did he really deserve it in the first place) so we are in agreement there. I can't argue with Josh Thomson being named the official #1 Contender if he defeats Benson Henderson at UFC on Fox 10 in January, although I don't see him getting past Bendo, so we'll see. As for your idea of TJ Grant fighting Gilbert Melendez, I don't feel it's the best matchmaking idea because Melendez will likely be returned to action sooner than Grant is healthy enough to return, as Grant has not even returned to training yet, so that's why I see Melendez-Nurmagomedov making the most sense.

HW is not that exciting to me at the moment. After Werdum, there's really no one else I can think of outside Browne and Barnett. If Overeem beats Mir, might as well do him vs JDS. If/when Cain crushes Werdum and Barnett/Browne, who else is there?

You are correct in that the Heavyweight division is short on contenders, but the division is probably the best that it has ever been before with just those guys you mentioned above. While he wouldn't pose a threat to Cain Velasquez (I don't think anybody would at the moment,) Mark Hunt is likely only a win or two from receiving a title shot, and that would assuredly be fun, so there's at least one other option to keep Cain busy. Hell, who knows, maybe Junior dos Santos gets a few more impressive knockouts in a row and we see him get battered by Cain again. The one thing that everyone can agree on is that Velasquez is a machine and likely won't be removed from his throne for a long time.

And it's good Rousey's got other enemies to face down the line, but I don't agree w Pena getting a shot right away. Then again, who knows. I was thinking 2 wins. A fight on Fox def makes sense. I'd like to see her and Jessica Andrade, with winner getting a contender fight on PPV. New division coming, and Invicta is finally returning, women's MMA is growing. Good stuff, can't wait to see how it plays out.
Finally, as I said in another column, I think Tate could work out better long term as a mainstream star for women's MMA and UFC in particular. Seems like lots of ppl think she's great and hate Rousey, and there's also some who feel she's "fake nice". But like Ronda, as long as ppl are talking that's what mattters. But everyone can agree they're both attractive, talented, and interesting. While more hardcore fans will probably grow to dislike her as her level of fame increases, Meisha seems comfortable and confident in front of the camera and is well spoken and obviously great to look at. Tho I'm still picking Ronda in the rematch, a win by Tate could prove to be the better scenario for the UFC, as an instant rubber match would generate big buzz while allowing the other contenders to build bigger names, like McMann, Davis, and Cat when she returns from injury. Love the column

While I listed my reasons for why TUF winner Julianna Pena should be on the fast track to a title shot, it's certainly understandable if they require two wins from her as you suggested. Your point regarding Miesha Tate is understandable as well. Thanks for writing!


---




Closing Words



There you have it ladies and gentlemen. Should the UFC book a 'Bigfoot'-Hunt rematch? Is there a scenario that you'd prefer more, like Hunt-Nelson? Where do you see 'Shogun' and Ryan Bader going from here? Any other thoughts, comments, or questions, please feel free to comment below! Reader feedback in the comments section will be featured in the next edition of What's Next!

Check back for the next edition on Monday 12/16 as we will examine the aftermath of UFC on Fox 9, featuring Chad Mendes vs. Nik Lentz, Urijah Faber vs. Michael MacDonald, and Demetrious Johnson defending the Flyweight Title against Joseph Benavidez!

Until then, we'll see you next time when we try to map out What's Next
comments powered by