SPOTLIGHTS
The Greatest MMA News Column 12.10.13: UFC Digital Network
Posted by Dan Plunkett on 12.10.2013

News and thoughts on UFC's upcoming digital network, Ben Askren signs with One FC, World Series of Fighting on NBC, Julie Kedzie's retirement, and more!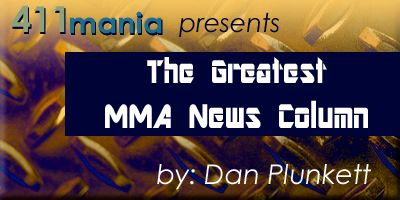 UFC to Launch Digital Network



In October, UFC president Dana White unveiled UFC's schedule of planned events on Fox, Fox Sports 1, Fox Sports 2, and pay-per-view for 2014. He announced 35 events that would be spread across the four channels. One month later, at a press conference in New York City, UFC officials noted they had 46 events planned for 2014. When asked by MMAFighting.com reported Ariel Helwani where those extra events would air, UFC CEO Lorenzo Fertitta would only say, "I think we're gonna have some groundbreaking ideas as far as where that stuff is gonna be available."

Now we have a firm answer.

USA TODAY Sports reported on December 2 UFC is set to launch a subscription-based digital network with the backbone being international "Fight Night" events unavailable on television. Also expected to be included are international seasons of The Ultimate Fighter, various fight week events, and at least a portion of UFC's vast video library (which includes old Pride, Strikeforce, WEC, Affliction, and WFA events). A price point and launch date has yet to be announced, but an announcement should be imminent as the plan is to air the January 4 show from Singapore (Saffiedine vs. Lim).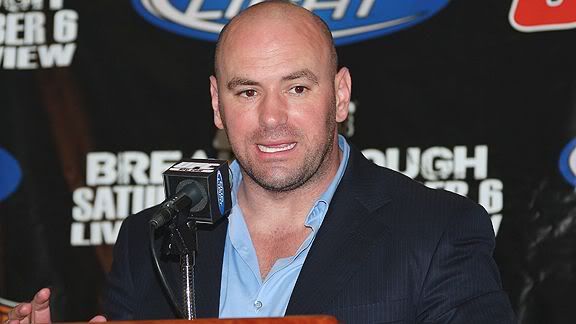 The service was born out of the idea that localized events were needed to grow the UFC brand. To this point, with the odd exception, UFC events around the world have had an eye towards the North American market. Start times were decided upon to ensure events would not be run at odd hours in the United States, making it so some events would run into the middle of the night local time or begin in the morning local time. With localized events, events will run in prime time in the local markets and odd hours in North America. Those events could have run on tape delays and done no worse ratings-wise compared to running live, but UFC either could not get their existing television partners to air the extra programming or wanted to begin making the push towards a strong online service. The latter is more likely the answer, as UFC has been vocal about feeling the television industry was moving towards the internet, and conditioning fans to watch via the internet is key to getting more fans to purchase pay-per-view events on the web. Cable and satellite services get a split of the pay-per-views bought via their service. UFC receives all revenue from events purchased through their service.

Initially, the network will only be available in the United States, Canada, Australia, and New Zealand. The first three are UFC's top three pay-per-view markets. UFC's basement PPV number for North America has fallen to about 135,000 homes at a price significantly greater than the digital service would cost. Australia had accounted for an average of about 30,000 buys per show as of a year or two ago. UFC's Facebook prelim fights peaked at 132,000 for the 2011 Ben Henderson vs. Clay Guida, though most fights never came close to that mark. The set goal for the new digital network, according to Dave Meltzer, is 100,000 subscribers. It's an achievable goal to be sure, but with little time to promote it may be difficult to reach for the debut live event.

An issue with the digital network is that a small audience will see key main event bouts like Alexander Gustafsson vs. Jimi Manuwa on March 8. With a win, Gustafsson gets another shot at the light heavyweight title, and the lack of exposure for his bout against Manuwa certainly won't help a follow-up championship match on pay-per-view. The lack of exposure for the match would be less of an issue if the Countdown shows garnered an appreciable audience or Fox Sports 1 was strong, but neither is the case. On the other hand, match-ups like that are going to drive subscriptions for the service.

---




NEWS!





UFC



Shane del Rosario passes away. UFC heavyweight Shane del Rosario passed away Monday at the age of 30. On November 26 he went into cardiac arrest and his situation had been dire ever since.

Del Rosario began his career with eight consecutive wins and was picked up by Strikeforce in late 2009. Considered one of that promotion's top heavyweight prospects, he won his first fight there with the very rare omoplata. After one more win, he found himself in a reserve bout in the Strikeforce heavyweight grand prix. His alternate match against Lavar Johnson was one of the most anticipated bouts on the card to hardcore fans. Del Rosario won that bout, on Strikeforce's most-viewed Showtime card ever, via first round armbar.

He was slated for another alternate match against eventual tournament winner Daniel Cormier, but was forced out of the match due to injuries sustained in a car accident. The accident kept him out of action for more than a year. By the time del Rosario returned, the UFC had absorbed Strikeforce's heavyweight division. He made his UFC debut on the main card of UFC 146, losing to Stipe Miocic. In December 2012, he had his final MMA bout – a loss to Pat Barry. Del Rosario was scheduled to face Guto Inocente at UFC 168, but pulled out of the match in November with a rib injury.





UFC hikes price by $5 for UFC 168. Little is known about this change as UFC has been mum about it, but the December 28 show featuring an Anderson Silva vs. Chris Weidman and Ronda Rousey vs. Meisha Tate double headliner will be UFC's most expensive pay-per-view to date at $50 for standard definition and $60 for high definition. There have been unverified reports that the increase is a one-time event and regular pricing would return for UFC 169 in February. UFC did not respond to a request for comment.

When boxing shows have increased in price, it hasn't seemed to hurt one bit. I don't think the price increase will hurt UFC 168 much if at all, but if the change is permanent it could hurt smaller shows. If it hurts, the extra $2.50 UFC receives per buy won't make up for those that decide not to buy due to the price increase.

Historically, Zuffa's increases in PPV price in the United States have been good decisions. UFC raised their price $5 to $34.95 for the first post-Ultimate Fighter PPV, UFC 52. A year later, following a successful test show at UFC 57, the bar was raised to $39.95 permanently beginning at UFC 59. At UFC 81, featuring the debut of Brock Lesnar and a slew of new PPV buyers, the price point was raised to $44.95. Those changes all came during a growth period for the company. In the United States, that growth period halted in 2009 or 2010. Dana White claimed in a 2009 interview that he would never raise PPV prices.

White has been adamant since the match was made in July that the rematch between Weidman and Silva will be the biggest pay-per-view in company history. As we've gotten closer to the event that looks increasingly unlikely. UFC was supposed to cruise into December 28 following one above average show in terms of PPV business, one good show, and one great show. Instead, they got two average shows and a very good show that looks to have underperformed.

When the current record holder, UFC 100, took place in July 2009, it had a wave of momentum. Four consecutive PPVs had outperformed expectations leading to the big event. The Countdown show drew a record 1.11 million viewers on Spike TV. For UFC 168, the Countdown show will receive about a tenth of that number of viewers. The Primetime series, which has completely lost its value due to poor promotion, time slots, a weak channel, overuse, and the over-saturation of MMA programming as a whole, won't fare much better. Rousey's presence on the card should help boost media coverage to some of the highest levels in UFC history, but that doesn't directly translate to more than 1.6 million buys.

Julie Kedzie retires. Women's MMA pioneer Julie Kedzie, 32, announced her retirement from mixed martial arts following a loss to Bethe Correia at UFC Fight Night on Friday.

Kedzie was involved in perhaps the most important fight in women's MMA history nearly seven years ago. EliteXC promoter Gary Shaw saw a star in 24-year-old Gina Carano and wanted to feature her on EliteXC's debut show on Showtime in February of 2007. Showtime wanted nothing to do with women fighting on their network. But Shaw as adamant and Showtime eventually relented, with the caveat being Shaw couldn't bring it up again if it didn't go over well. Carano was matched with Kedzie and they had the best match on the card – a three round (back when EliteXC had three minute rounds for women's fights for no good reason) decision with Carano getting the nod. Women's MMA would remain a staple of Showtime until UFC finally made the call to bring women in last year. Still, Showtime was never keen on featuring more than one women's fight per main card.





That fact was somewhat of a blow to Kedzie years later, when she faced Miesha Tate in August 2012. Despite being the second most looked forward to fight on the card, and with Tate being far more recognizable than either Ovince St. Preux or TJ Cook, Tate vs. Kedzie was relegated to headlining the preliminary card on Showtime Extreme. The reason it was on the main card was the women's quota had already been filled with Rousey and Kaufman in the main event. Kedzie and Tate put on the best fight of the night and one of the best of the year, with Kedzie beating the champion before submitting to an armbar midway through the final round.

Kedzie moved on to the UFC but lost both bouts by split decision.



World Series of Fighting



WSOF gets two NBC specials in 2014. Well, I didn't see this one coming. World Series of Fighting, which doesn't have much in the way of big name stars, announced they will have two specials on NBC in 2014. I'm not sure how this happened. It may be a time buy, much like WSOF's first event on NBC Sports Network and Strikeforce's old late night deal on NBC. Or, it could be a deal where they air a show in the afternoon, much like the boxing specials NBC airs here and there. I suppose there's a chance it could be a primetime special, but I can't imagine World Series of Fighting would draw well in that scenario. There are very few details available, so it's best to just wait and see.

Ben Askren signs with One FC. After a positive meeting with the UFC two weeks ago, Ben Askren was confident the two signs would come to an agreement and he'd be fighting in the Octagon. Later that night he got a call they weren't interested.

UFC's disinterest in Askren is not a matter of a lack of talent. Dana White's public reasoning for not signing him - that Askren has beaten nobody of repute and nearly lost to Jay Hieron - makes very little sense when the majority of UFC fighters got signed before beating somebody that mattered. Certainly, much of the UFC audience would find Askren's fights boring, but his past two matches weren't bad, and his charisma is matched by very few on UFC's roster. The issue that kept UFC from signing Askren didn't seem to be related to Askren at all, but rather between UFC and Bellator. It's a silly conflict that serves no purpose, but hurts guys like Askren.

The deal between Askren and One FC is for 2 years and 6 fights. One FC doesn't have any welterweights on their roster that look to pose a challenge to Askren. World Series of Fighting also had a deal on the table for Askren, but he told The MMA Hour that his decision to not take that deal was influenced by White publicly saying he should sign there.

---


As always, thanks for reading. Feel free to leave any feedback in the comment box or at the e-mail address below.

comments powered by