SPOTLIGHTS
MMA's 3R's 12.12.13: UFC Fight Night 33 Edition
Posted by Jeffrey Harris on 12.12.2013

From Mark Hunt and Antonio Silva's war and Shogun Ruo's knockout of James Te Huna to Julie Kedzie's retirement from MMA and more, 411's Jeffrey Harris breaks down the Right, the wRong and the Ridiculous from UFC Fight Night 33!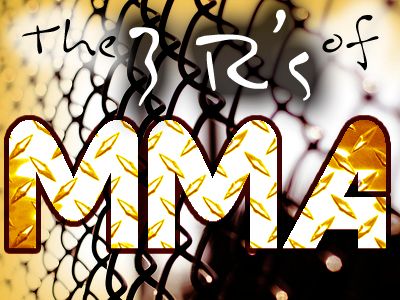 *The Column Concept*
Greetings loyal readers and welcome back to a brand new edition of The 3R's of MMA. The rules and format are still the same as I will be taking a look at the Right, the wRong, and the Ridiculous in the MMA world. The Right will be about the good to great fights or positive news items for the week or big fight announcements. The wRong will be the bad fights, showings or performances, and bad fight bookings. And the Ridiculous will be the worst of the world of MMA.

The 411 Ground and Pound Radio Show was back this week to review UFC Fight Night 33 and preview UFC on Fox 9:



The UFC returned to Australia for their latest Fight Night card. World Series of Fighting (WSOF) was back and crowned their first featherweight champion. Also Invicta FC also had a card. So let's get to it.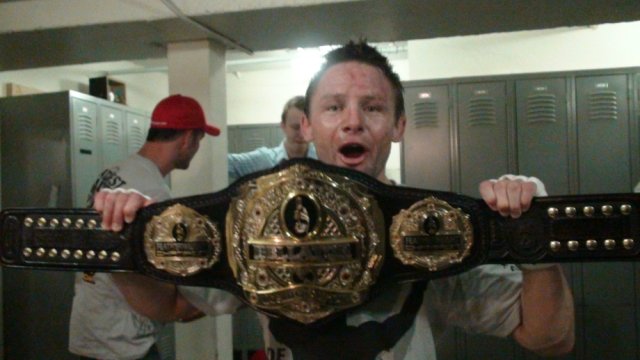 THE RIGHT:


Mark Hunt vs. Antonio Silva: The odds of this fight ending in a five round draw I think were something like 15,000 to 1. So if you bet $1 on this fight going to a five-round draw, you would've won $15,000. This fight is symbolic of how crazy and unpredictable this sport can be. No matter how much you think you can break down a fight on paper, no matter how much of an expert you are or claim to be in the sport, no one—absolutely no one—predicted this fight going the distance. All the previews for this fight were "this fight is going to have a knockout, guaranteed." That didn't happen. And ultimately, the fight was ruled a majority draw, a ruling most fans don't even dispute just because of the amazing effort both fighters put in. Hunt and Bigfoot definitely had an unforgettable fight for the ages, and a fight we will not soon forget. For all the media critics and experts claiming UFC's product is saturated in decline, we've seen no shortage of fights that are potential Fight of the Year candidates from the UFC in recent months between: Jon Jones vs. Alexander Gustafsson, Diego Sanchez vs. Gilbert Melendez, Georges St-Pierre vs. Johny Hendricks, and now Mark Hunt vs. Antonio Silva. What made this fight so exciting were the constant momentum shifts. Silva almost put away Hunt early, but Hunt recovered. Hunt later knocked down Silva that looked like it was it, but then Silva even recovered. Silva then came back in the fourth round and had a full mount and laid down some nasty ground and pound strikes, but Hunt rallied on. Both men were clearly tired and exhausted, but they kept going and literally gave everything they had and more. To say this was sloppy and there was no technique in this fight at all is a disservice to what both men did. Hunt had long been terrible with his ground game and submission defense, an aspect of his game he has improved a great deal in his current UFC run. Hunt showed great takedown defense and even was able to land some takedowns of his own on Silva. Does that not take some skills and knowledge? Does Hunt being of a shorter stature than a monster like Bigfoot need to use some type of technique to land his punches and get through Bigfoot's defense? As for the way the fight was scored, I believe I scored it for Silva 3 rounds to 2. I'm not unhappy with the draw because I think Round 2 was close. And I suppose Hunt getting 10-8 simply depends on your interpretation of the 10-point must system. To be truthfully honest, I believe the fight probably should've been stopped in Round 4. Once Silva had that full mount, he was landing a lot of big punches on Hunt and Hunt was not really intelligently protecting himself. The referee showed a lot of leniency for letting the fight continue, and part of that might've had something to do with the fans being upset with him for apparently stopping a fight too early for the prelims. He was probably worried about getting lynched if he stopped the fight at that point. It might not be the Fight of the Year, but this was definitely a classic heavyweight contest. And yes Dana White, get both of these men a private island.


Mark Hunt and Antonio Silva fought to an incredible draw at UFC Fight Night 33.

Mauricio Rua vs. James Te Huna: "Shogun" Rua looked in top form for once, making quick work of James Te Huna with an impressive and violent knockout that made him look like the Shogun of old. Still, let's pump the breaks on all the "Shogun is back" talk. Did Shogun look good here? Without question. Not only that, he came into this fight in better shape than he has in recent memory. But he beat a guy that everyone was expecting him to beat. Te Huna is a decent fighter with a winning UFC record (he was 5-2 going into this fight), but he's still a mid-level, unranked fighter. This win likely keeps Shogun inside the top 10, but does he beat anyone else in the top 10 at this point? Maybe Rogerio Nogueira if they were to ever actually fight again, but with Rogerio's track record at this point, I'm not holding my breath. While Shogun has always been one of my favorite fighters, his UFC run has shown him to look wildly inconsistent. And all the talk of his not wanting to train hard and claims of laziness are too hard to ignore. For his next fight, I wouldn't mind seeing Shogun go up against a Ryan Bader or Phil Davis. Let's see how Shogun will handle a tough and aggressive wrestler again. Phil Davis needs a top level fight next, and Shogun likely fits the bill.


Mauricio Rua scored a first round knockout over James Te Huna at UFC Fight Night 33.

Pat Barry vs. Soa Palelei: "The Hulk" Palelei made short work of "HD" Barry. It's tough for Pat Barry because as fun as he is to watch, and he's got a hilarious personality, he's more or less had a mediocre fight career in the UFC. This loss puts him at 5-7 in the UFC. Barry has a lot of fans, and his fights are always exciting, but that's usually because he tends to get knocked out or submitted. He's getting beaten by lower-level heavyweights. I can see the UFC keeping him around because he is such an entertaining guy, but he also is getting continually knocked out and whenever it looks like he shows some improvement he takes big steps backwards. A lot of his fans believe he can make 205 lbs, but it looks like it would be a tough cut for him. He is a shorter heavyweight, but would he really be a stronger match for the more athletic and talented light heavyweights? I'm not so sure. Still, Barry seems to be the perfect rebound fight for guys coming off a bad performance in the UFC. So, good for Palelei getting a quick knockout after his horrendous return against Nikita Krylov.


Pat Barry lost his seventh Octagon bout at UFC Fight Night 33.
THE wRong:

Matt Brown vs. Carlos Condit cancelled from UFC on Fox 9: Yikes, sometimes we just cannot catch a break with all these injuries. With less than two weeks out from the event, we found out that Matt Brown is injured with two herniated discs and had to bow out of his stellar matchup with Carlos Condit for UFC on Fox 9. It was a huge blow to the card as it was a fight many fans were gagging to see. It was a fight Condit was asking for, and for Brown, currently riding a six-fight win streak, it was a chance to prove he's a welterweight contender. This comes after the fight card already lost the lightweight title bout. The fight will likely be rescheduled for the spring if all goes well. These injuries that affect cards suck. They are incredibly frustrating, but what can you do? It's just the nature of the sport.



A late injury to Matt Brown has caused his bout with Carlos Condit at UFC on Fox 9 to be postponed.

Bethe Correia vs. Julie Kedzie: Sort of an underwhelming fight for Kedzie to end her fight career on. The first round of this fight was just blacked out from my feed for Fox Sports 1. It appears there were issues with the overrun from the college football game that was on FS1 before the main card. Kedzie already appeared to be ready to retire before this fight. Good for her for finally making it in the UFC. She is without a doubt a pioneer in women's MMA. If not for her and her fights against the likes of Gina Carano in the dark ages of women's MMA might not be where it is now. Strikeforce might not have gone after Gina Carano and some of the other female MMA fighters that they did. Her fight with Miesha Tate was instrumental in getting women's MMA into the UFC as well. She deserves a lot of credit and acknowledgement for that.


Julie Kedzie has some gamesmanship with Bethe Correia at the weigh-ins prior to her split decision loss in their bout at UFC Fight Night 33. Kedzie promptly announced her retirement from women's MMA.




THE RIDICULOUS:

Shane del Rosario Passes Away: Unfortunately, news broke this week that former UFC and MMA fighter Shane Del Rosario passed away in the hospital, two weeks following his cardiac arrest. My thoughts and prayers go out to Shane Del Rosario's friends, family, and loved ones who endured probably some of the worst days of their life, compounded by the poor media coverage that prematurely reported that Del Rosario had died already. Del Rosario's death was sudden and shocking being a young man of 30.



Former UFC heavyweight fighter, Shane Del Rosario, passed away this week. He was 30 years old.


That's it for the R's. But what else is going on at 411mania.com with yours truly, the 411mania Jack of All Trades?

Check out my movie review of the new Disney animated movie, Frozen.



* TWITTER *
* http://www.twitter.com/411mma *
* http://www.twitter.com/411wrestling *
* http://www.twitter.com/411moviestv *
* http://www.twitter.com/411music *
* http://www.twitter.com/411games *
comments powered by